Expecting an imminent up move in this stock
Stock Ticker: LAZR

Luminar Technologies Inc.
It had a tremendous up move recently when one of my friends brought this to my attention on 7th December. I've cautioned my friends and followers that time as it had already moved up a lot and was over extended.
The stock hit an interim peak on 8th Dec and pulled back violently. It has hit the Fib retracement of 0.618 and is going up now. Last night it stopped right on the downward trend line (DTL).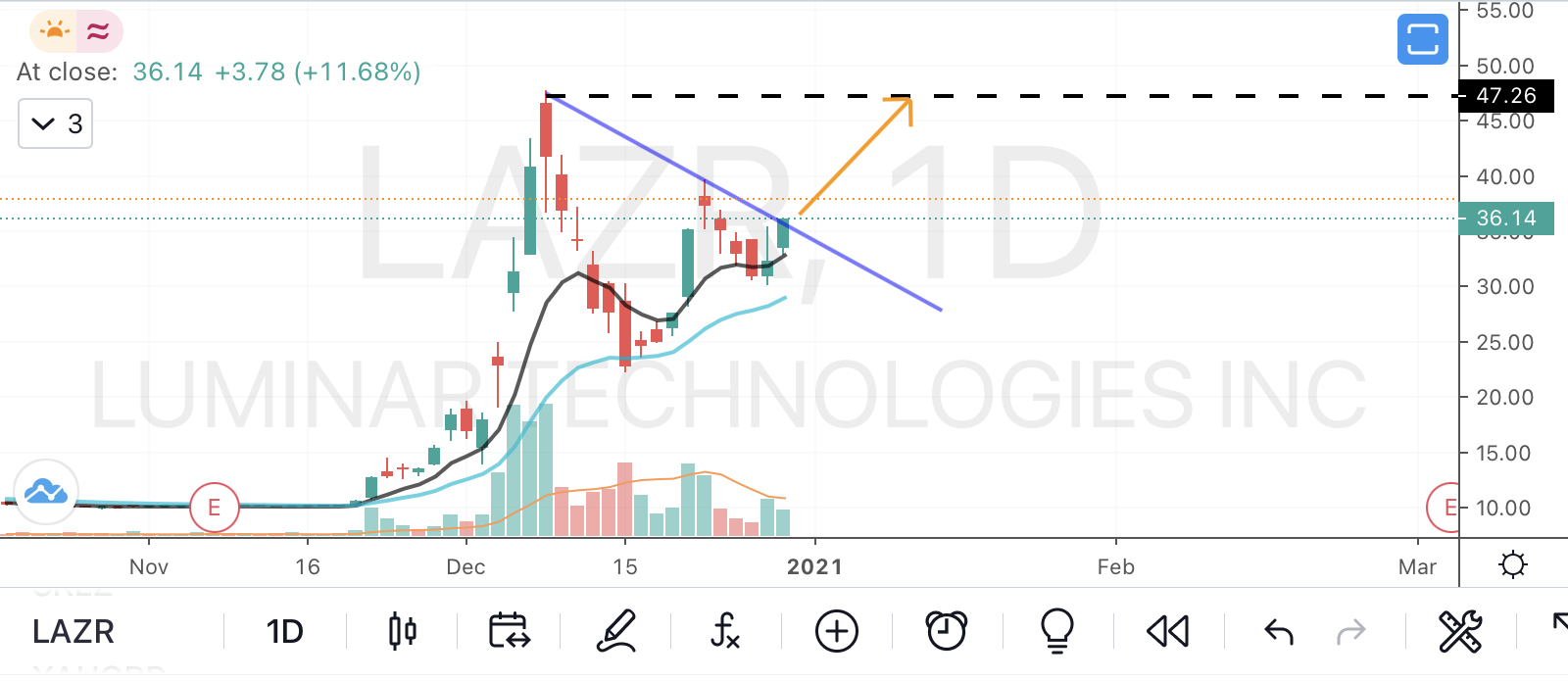 I expect this stock to make an imminent move up towards prior high which is my Profit target 1(25-30%), but it's eventual move and the extent it goes will be determined by the overall market conditions.
Happy learning and successful investing 👍
Enjoy this post?

Buy GrowWealth a coffee