My Stock - Watch list, Focus list and Buy list
Hope you are all having a nice weekend.
I am going through the weekend routine of analysing my trades and performance of stock on my watchlist from the week before.
You are aware that I hold a long list of stocks from which I short list candidates for weekly watchlists on Sunday for the following week. If new set ups come to my radar during the week, then I create a focus list. The focus list of stocks are usually momentum stocks - i.e., stocks that has momentum behind it and is starting to move or has had a big move and I want to keep a close watch of them to see if I could hop on to them should they continue that trend further.
With the fast paced market, momentum stocks can provide good return in shorter time frame, but it can go the opposite way too. So I don't buy every stock on the focus list blindly. I want the stock to prove to me and if it respond positively then I will consider buying it and add to my buy list.
It wouldn't make any sense to share my buy list here as it is specific to my account size, risk framework and the availability of liquid cash to start a new trade. So I won't share it here.
The weekly watchlist of stocks are shared with subscribed members and I will update their performance by the end of the week. So members get to see how it worked out. This will be a great opportunity to back test, analyze the stock charts from the watchlist and see what worked and what didn't work. You can then reflect based on your trading plan applied to those stocks and charts to determine your trading principles: 9 principles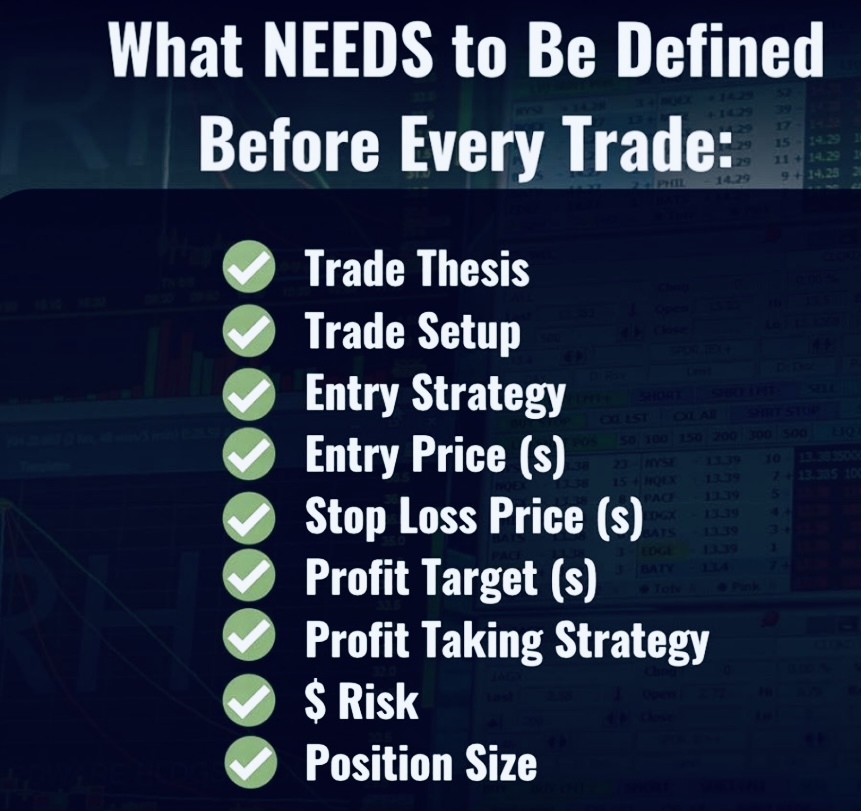 In bull market, which the current US market is in, most stocks tend to perform well. (REMEMBER: Raising wave lifts all boats!) But don't get carried away. Stick to the process and choose the good companies, even to trade.
By learning from watchlist and stock chart analysis, you will hone your skills to recognize the best pattern that gave good results so you could spot it and act on them the next time you come across one.
There isn't any guarantee that it will work 100% of the time. But trading and investing is a game of probabilities. Choosing the best chart set up of good companies increases your odds of success, along with proper risk management (stop loss) strategy to minimize losses.
Last week (week ended 18th Dec 2020), the weekly watchlist of 20 stocks moved an average of +9.25%.
The best performer moved +31.89% in a week and the worst performer had -1.6% return.
You have seen the focus list for 18th December that I shared with all new supporters. This list of stocks only had 1 trading day since, so it is early days to know how it will progress. So far, it is sitting at -0.54%.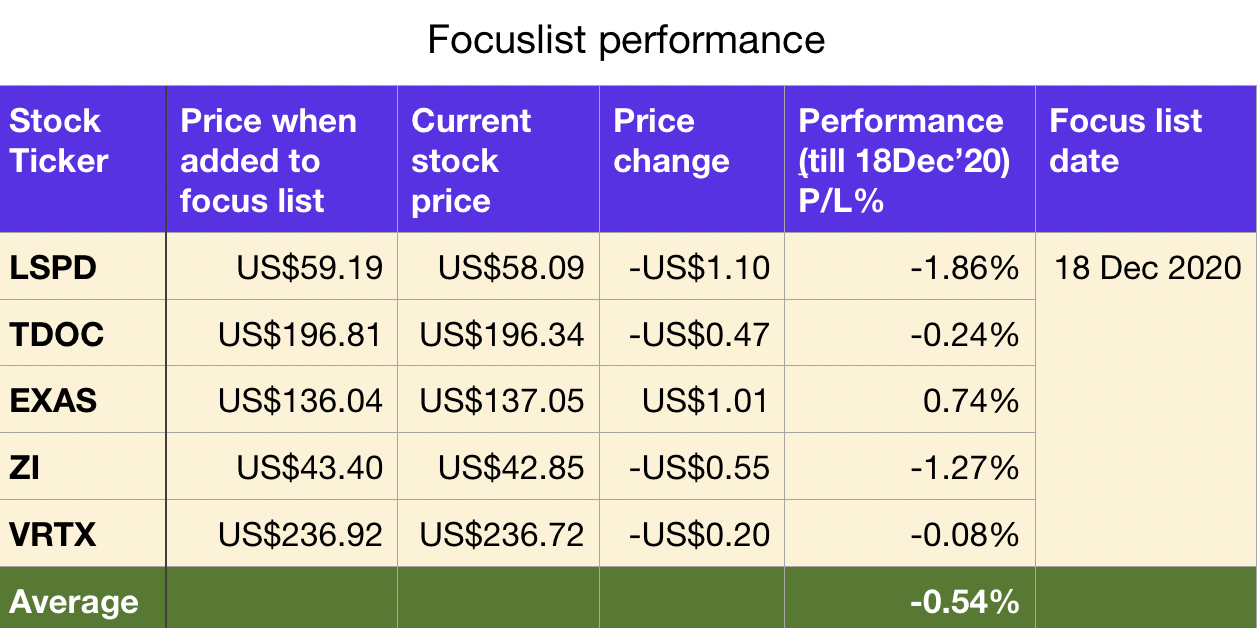 Keep a track of this list, assess the stock charts. I still believe in those stocks. Be prepared with your trading thesis, so when these stocks sets up well, you can decide to act if appropriate.
The two previous focus list from last week, for 15th and 17th Dec, moved +6.96% and +6.69% respectively. I will post the updated table of all these watch lists on the membership section. I'm working on updating the Weekly Watchlist tonight and will post them to members so they have access to them to analyze them when market opens tomorrow.
Remember, it's Christmas week and a short trading week in US market. The volume is likely to be low and hence you may have to adjust your trading plan to accommodate this.
Enjoy the rest of the weekend.
Happy learning and Successful Investing. 🙂
Enjoy this post?

Buy GrowWealth a coffee