Top 10 Mark Minervini's Trading Rules

Mark Minervini is a 5 time US investing Champion, a multi-millionaire from trading and he trains future traders. Many of his students have gone on to great heights and performed well, many featured in top 10 in US investing championship.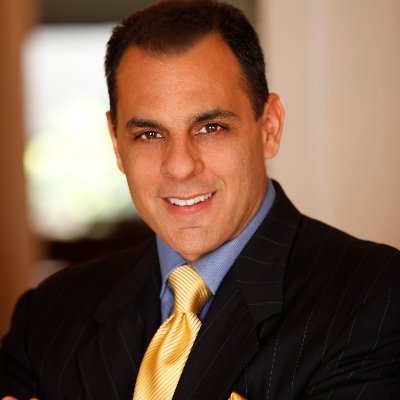 Here are his time tested 10 Trading Rules for successful trading.
RULE #1
Concentrate - Don't diversify
keeps things manageable

Keeps you focused

Allows you to be patient - the luxury of integrity
Focus on the very best names
RULE #2
Turn over your portfolio
Forget about taxes

Forget about getting the high

Forget about your ego
Nail down decent profits when you have them
RULE #3
Time your trades
Time is money

Use charts

Learn how to identify a VCP (Volatility Contraction Pattern) setup
Develop "sit-out power" - only trade proper set-ups and allow them to come to you

RULE #4
Manage the risk reward relationship
Do the math

Don't risk more than you expect to gain

Monitor your gains regularly
Rule of thumb: Cut your losses at 1/2 your gains
Build in "failure" (a system / edge based on win-loss rate depending on the strategy. Risk-reward should be based on this. Risk not higher than reward is win rate is low)
Approach each trade "risk first"
Know where you're getting out BEFORE you get in

Write it down

CUT YOUR LOSSES QUICKLY - don't vacillate.
Failure to adhere to stops is the single most destructive mistake made by all investors.
NO BIG LOSSES

NO FORCED TRADES
RULE #5
Trade directionally
Only buy in the direction of your trade

Never average down

Multiple timeframe alignment
Determine if the "train" is on schedule
RULE #6
Build on Success
Trading is not an on/off business

Let small wins finance larger risk

Trade largest when trading your best and smallest when trading your worst
If you're not profitable at 25% or 50% invested, don't go to 75% or 100% invested.
RULE #7
Protect your breakeven point ASAP
2-3x risk above average gain

Never let a good size gain turn into a loss

Backstop you're profit

50-day Rule (for stop loss once 50MA moves above breakeven price)
RULE #8
Sell into strength
get out before the stock can break

It's better to sell early than late

Selling half is a win/win solution
RULE #9
Conduct post analysis regularly
Results don't lie

Look for commonalities (behavioural patterns)

Improve your weaknesses
Know the truth about your trading
RULE #10
Avoid Style drift
define your trading style (day trade, Swing or long term investor, partial profit/adjust stop loss)

Be willing to sacrifice

Become a specialist
You will see how our recent training event on one of the most simplistic trading strategy - "CT50 - Simple 3 Step trading strategy" - has incorporated these time tested rules of trading within its framework to give you the edge for gradual accumulation of wealth and a secure way to GrowWealth over time.
Trading and stock market investing is an "art" that anyone can learn with the right guidance and effort.
Here at GrowWealth, you get the guidance. With your efforts to learn and practice the discipline, you are then destined for greatness.
There are numerous FREE resources and market wisdom you can learn from GrowWealth. Your support will keep this service going from strengths to strengths.

Please like, comment, share and support the service by 'buymeacoffee' contributions. Every little helps in building this service to include more features. Thank you.
Happy Learning and Successful Investing 🙏
Enjoy this post?

Buy GrowWealth a coffee