ROCKY TOP Banjo Tab Tutorial (Free Lesson!)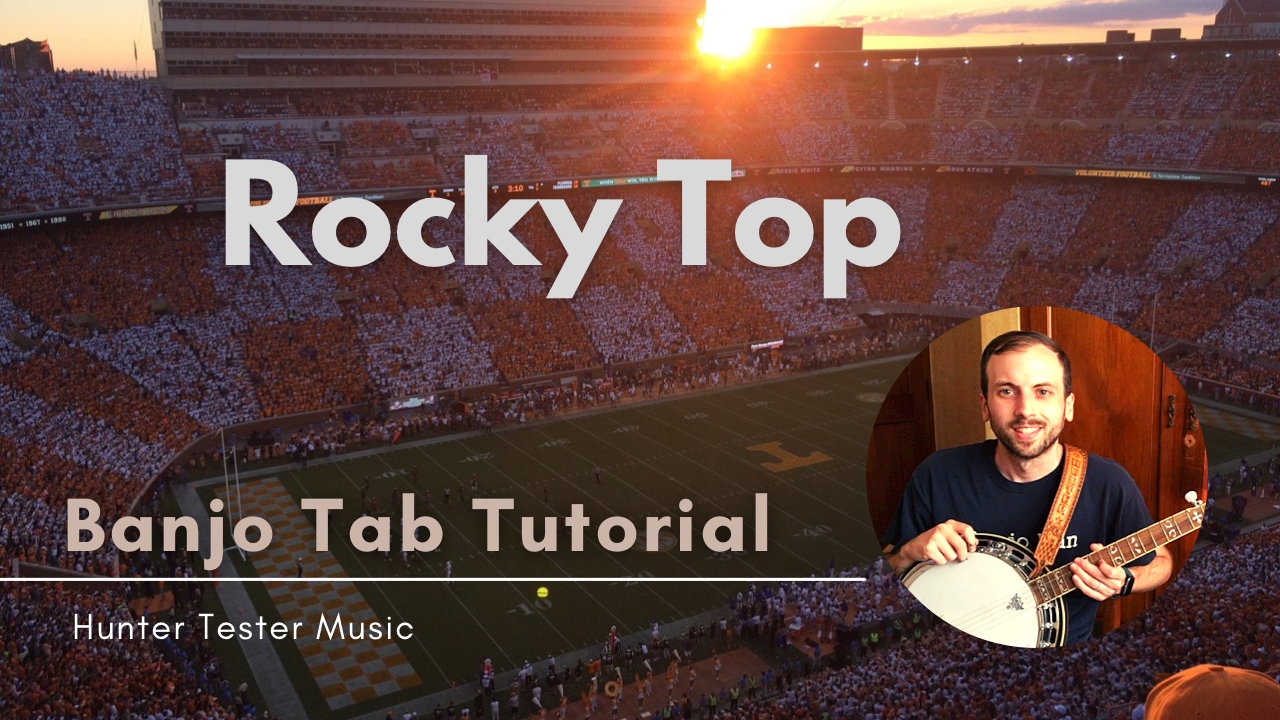 For the best experience, pick up a PDF copy of the tablature HERE.
Being from Tennessee, Rocky Top has always been a favorite of mine. I'm also a huge Vols fan, so that adds to my love of the song. However, we haven't had much to play Rocky Top about in recent years.
No matter the record of the football team, Rocky Top is still a fun song to learn on the banjo. There is one complicated part during the chorus, but I try to break it down the best that I can. I wouldn't recommend this to a total beginner, but I think if you have some background in learning the banjo, you may still be able to handle it.
This is how I learned the song when I took lessons from E.C. Miller, many years ago at this point. The picture for the thumbnail is from the TN vs. Florida game in 2017 when we won. I was there to witness that incredible game.
35 Tabs and Counting!
I now have 35 banjo tabs on my Buy Me a Coffee page. I am uploading new ones each week as well. Check out my deals, as I have many for just $5. Each of these I put a lot of work into. I have a couple of FREE extras you can pick up as well. You can view my full page of tablature below.
I hope you find these lessons and tablature helpful to you. If you learned something, reach out to me and let me know.
Happy Learning,
Hunter Tester
Enjoy this post?

Buy Hunter Tester Music a coffee