Marge's Big Day - Progress Report
The outline is done. It is 18 scenes with over 70 partners in total for poor (lucky) Marge.
The first scene, "5 am - The Snake Dilemma" Just finished its first draft so If we are lucky I might be able to post it by the end of the day tomorrow. Cross your fingers!!!!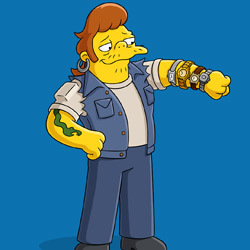 Enjoy this post?

Buy Hells Librarian a coffee