Important Tips For Blogging Success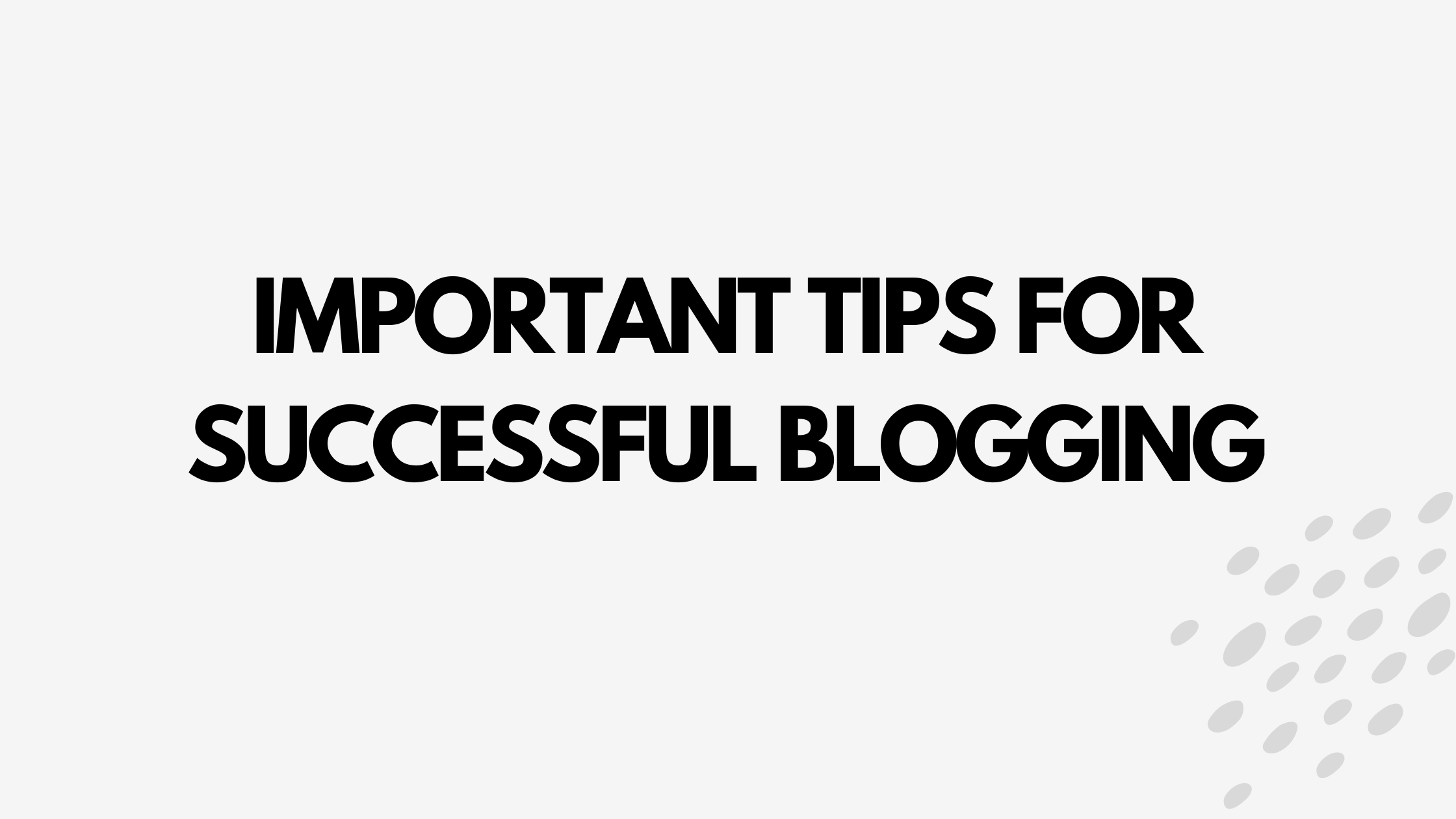 If you'd like to start or improve your own blog and turn it into a really useful tool for growing your business. I am sharing Some Tips For Success in Blogging.
1. Your blog has a great name, tagline and URL. Your URL matches your blog name, and between the name and tagline, it's easy to understand what your blog is about.
2. You write strong opening paragraphs. Remember that many search engines will show the first few sentences of your post – so make them catchy and include key words.
3. You understand blog style. Blogging truly is its own format. It's different from a magazine or newspaper article. Blogs need to be scannable, short, informal, and to the point. The posts contain links to other useful, related information, both within your blog site and on other credible sites. Good blog posts use short sentences and paragraphs. Using bulleted or numbered lists is also a great way to get your blog noticed.
4. You understand blog mechanics. There are some basics you should learn to make your blog posts appealing and useful to readers, including how to enliven links properly, add photographs, code images, and link to sales carts.
5. You have a great About page. Typically, your About page will be the most-visited page on your site. Tell a compelling story there about who you are and why you're blogging.
6. You post consistently. Even if you only post once a week, you post on the same day of the week, at the same time of day. That way, readers can come to rely on you.
7. You stick with a niche. You pick one topic and blog exclusively about it. If you have multiple subject areas of interest, start multiple blogs. With the plethora of blogs out there today, the more focused your niche is, the better you'll tend to do.
8. You engage your audience. Good bloggers aren't know-it-alls – they ask readers for their point of view. You also ask readers to be guest posters occasionally, to give them the spotlight. Showing good engagement on your blog can help you get gigs moderating others' blogs for pay.
9. You make it easy for visitors to subscribe. Ideally, your subscription form should be simple and visible "above the fold" – ideally, right at the top of your sidebar. Don't make readers hunt for it.
10. You don't clutter up your home page with too many ads. If your ads aren't earning much, take them down. They're a turnoff for viewers, and you probably won't earn much.
Enjoy this post?

Buy Hemant Sharma a coffee