Bess of Hardwick
This Lady was a notable figure in the Elizabethan period and married on four occasions. She rose to the highest levels of nobility and became very wealthy. As a businesswoman, she was shrewd, but her profits soared. Her accomplishments included needlework through to building projects. Her achievements throughout life would ensure her legacy. We now look at the life of Bess of Hardwick.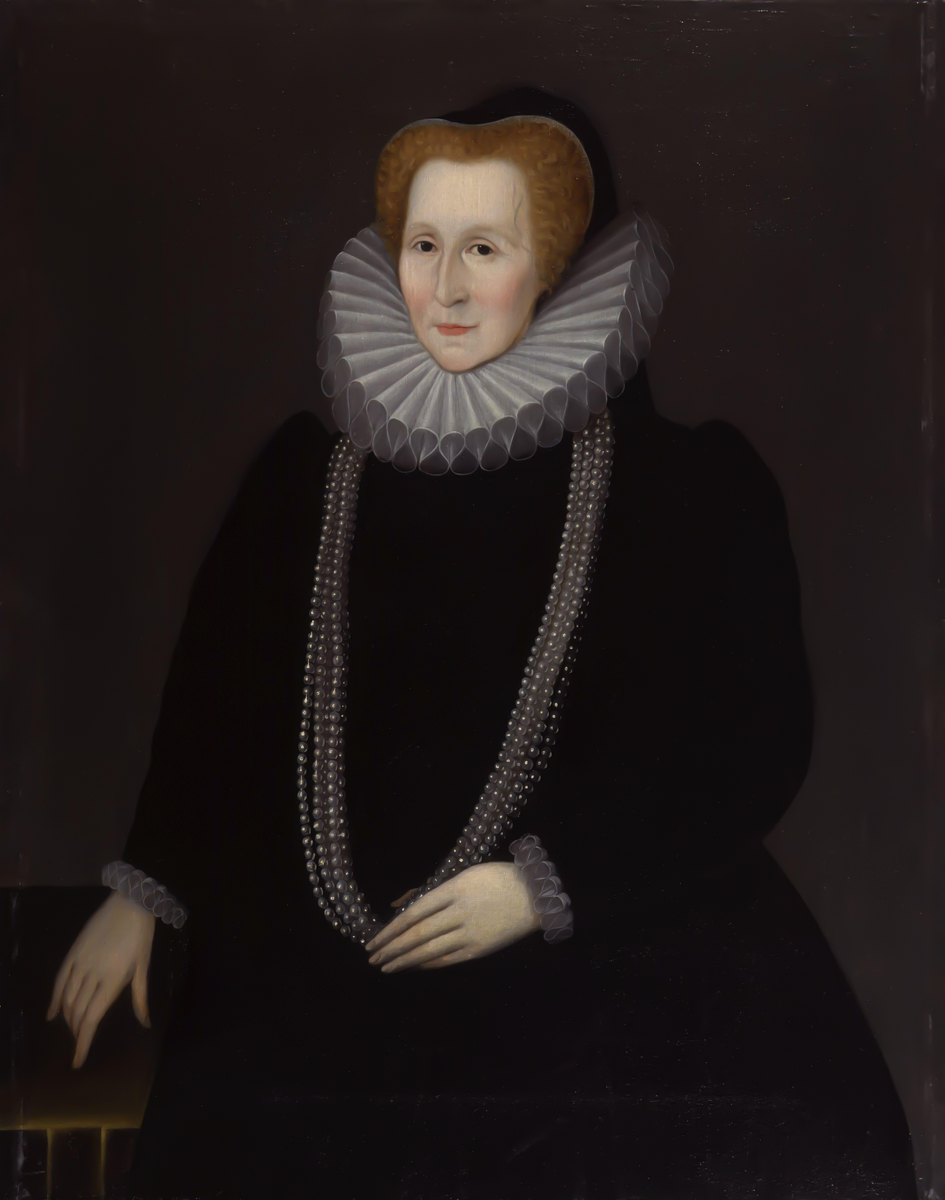 Little is known regarding the early life of Bess. Her father, John Hardwick, died at the age of 40, leaving one son and four daughters to his widow Elizabeth Leeke. Around 1520, Bess would be sent away as was the custom of the time to be brought up within another household. At around the age of 12 now, she would join Lady Zouche in London. She was a woman from Codnor Castle, Derbyshire and a relative to the Hardwick's. While in her care, Bess met a man named Robert Barlow; she would help him through illness, at which point he fell hopelessly in love with her. The couple were married, but unfortunately, Robert died shortly afterwards. The marriage was never consummated due to their teenage years. However, Bess gained a fifty pound per year widows pension but received nothing further from Roberts estate.
In 1547 there is little to know about Bess until Sir William Cavendish, aged 42, wrote in his diary that he had married Elizabeth Hardwick, his 3rd wife in Leicestershire at Bradgate House on the 20 August; at 2 am! Bradgate was the home to Henry and Frances Grey; they were the parents of Lady Jane Grey. It's thought Bess would have been working as a lady in waiting at the residence; It's possible this place was where William would first set eyes on her. He said he married her for her beauty, as she was small and slender with gold-red hair.
The couple spent their time between two properties, one in London built near St Paul's cathedral. It's said they had a somewhat exuberant lifestyle, enjoying the social scene as well as having a love of gambling. They had eight children in total, two of whom unfortunately died in infancy. The Cavendish family were now living a high roller lifestyle, and they had moved to a more imposing property on the banks of the Extravagance was their middle name, and entertaining was the in thing! Lavish dinners for guests were provided, with a musical background and servants clad in blue uniforms. The meals were exotic, and the wine was the best. But this could not go on forever.
When Mary I became monarch, Bess and her husband stayed away from court. They were Protestants and now directed their attention to a new life back up north. Chatsworth would become home, yet at that stage, the property required some urgent repairs. A new design was being considered. But could they afford it?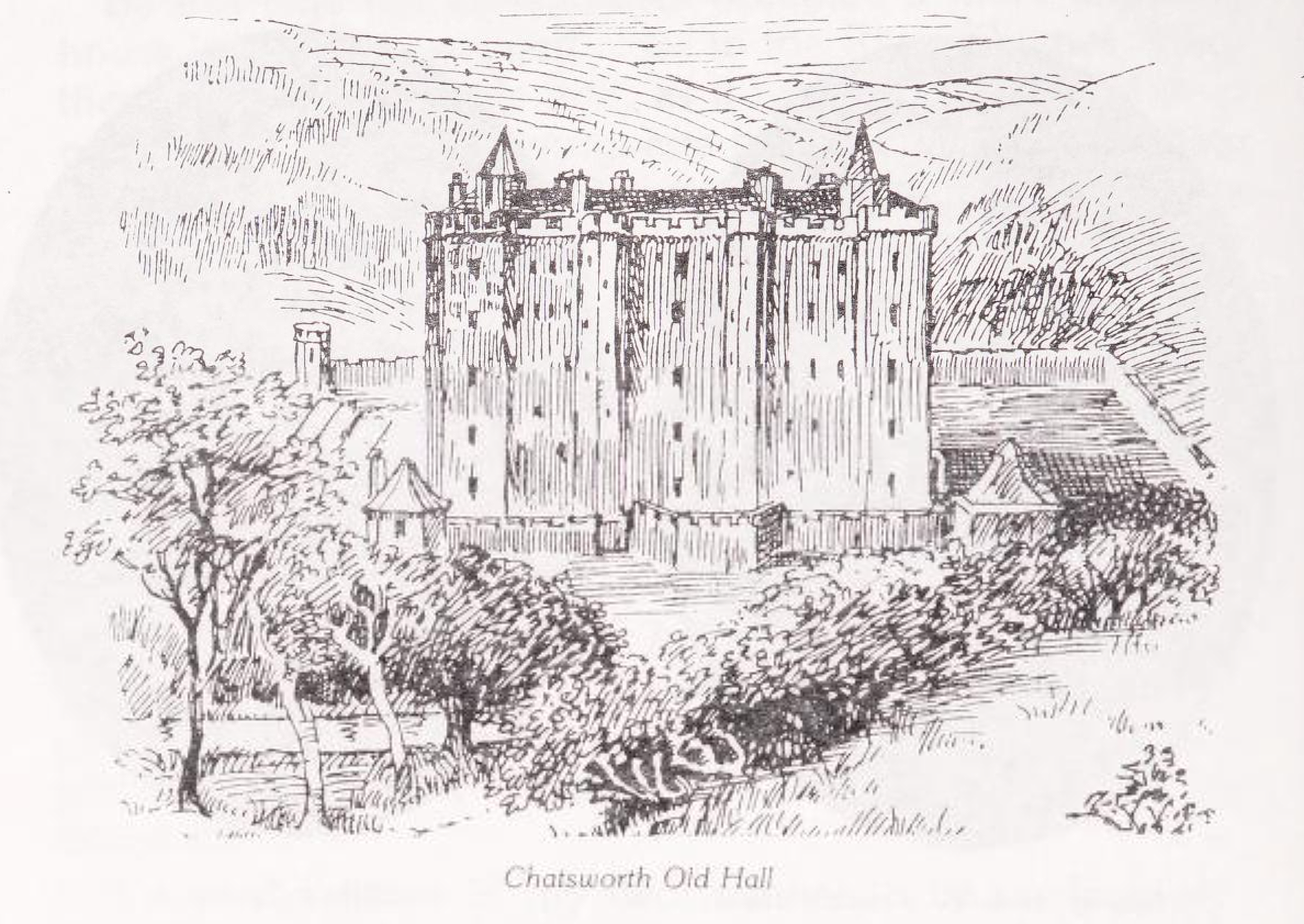 William travelled to London, although less frequently now. His job was as the Queen's treasurer. However, due to his lack of interest, he started to make mistakes. In 1557 he was called in to explain a £5000 accounting discrepancy. He admitted neglect and pleaded ill health, oh, and he blamed his servants for causing him problems, well that was his 16th century pass the buck attitude! Bess heard about the problem William was facing and set out to London. Upon arrival, she found him in a messy and poor state after hitting the bottle. William's condition worsened, he fell ill. Bess was now really worried as to what she could do. The answer was nothing. William died on 25 October 1557, leaving Bess now widowed again a second time, although this time she was also up to the neck in debt.
She quickly sold their London house, and with the death of Queen Mary the following year, Bess now felt able to spend more time in the capital. Elizabeth had been crowned, and Bess managed to find a position for herself as a Lady in Waiting to the new Queen. Bess had grown and matured over the previous ten years; her children were coming of age and doing well. It was her charm; she felt a calming influence again in her life. Her confidence grew not only on a personal level; but also within the court of Elizabeth.
In 1559, Bess entered the marriage ring again. Although this time, there were doubts on the horizon. Even Elizabeth herself was overheard saying, " has the woman forgotten herself that she would marry a common groom" For Bess Sir William St Loe was a great catch in her opinion. He was said to be extremely honest and very reliable; what more could a woman want! They eventually married in 1559. He was undoubtedly a great writer of letters, one in which the couple were apart. He said, "Bess, My Own, more dearer than I am to myself." Although he had duties to perform in London, he was always aware of Bess and travelled to Chatsworth to visit on every available occasion. But their time apart would end when Elizabeth made Bess a Lady of the Bed-chamber. However, things would now take a turn for the worse.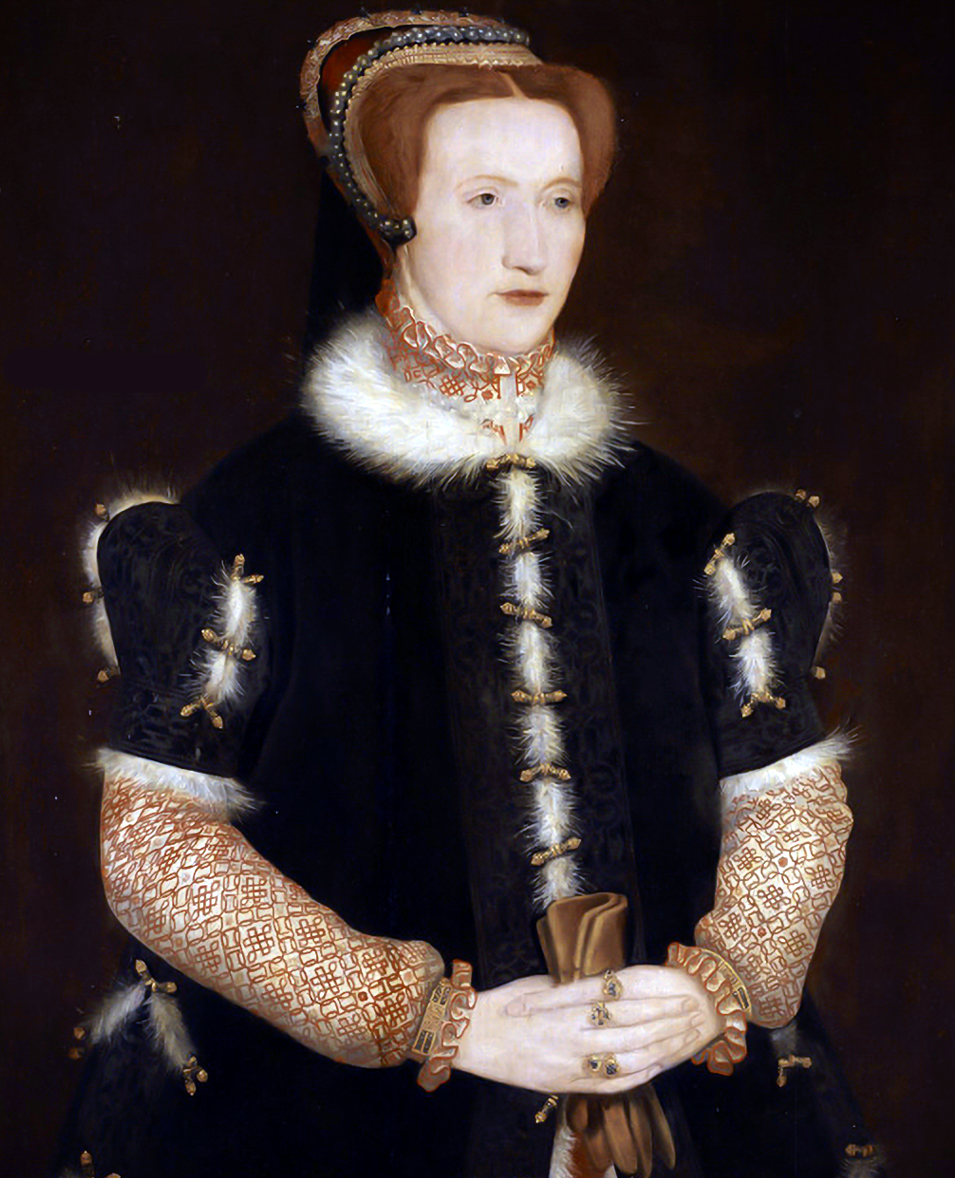 Another of the Queen's ladies was Catherine Grey; she was sister to the nine-day Queen Lady Jane Grey. On 9 August 1561, she confronted Bess with news that she'd had a secret affair with Edward Seymour, and now she was pregnant. Although Bess broke down at this news, she knew the consequences. Both were of royal blood and would require the Queen's permission to engage in a union. Catherine begged Bess to help, but Bess refused; Catherine then went to Robert Dudley and confessed. He immediately told the Queen, her reaction was somewhat predictable. Although Bess was innocent, she found herself thrown into the Tower of London, along with both Catherine and Edward.
Upon release, Bess found her husband's health to be wavering, and this caused her concern. But rumours were gathering pace that Bess was attempting to poison him. For Loe, this only made him fall deeper in love with Bess, and it strengthened their bond. Loe made payments and allowed generous amounts of money in the rebuild of Chatsworth; he also cleared any remaining debts of Bess. Loe died at the end of 1564, Bess was now a widow for the third time.
She would become one of the wealthiest women of the time. A calculated annual income of £60,000 in today's money equates to around 20 million. She continued to be the Lady of the Bedchamber. Although she was in her late thirties by now, Bess still had good health and good looks, which would charm more potential suitors in the months ahead.
It would be in 1568 when Bess married for a fourth time and became the Countess of Shrewsbury. Her latest man was George Talbot, 6th Earl of Shrewsbury, and he was one of the top aristocratic men of the day. The year before their marriage, news broke of a political situation that was taking place in Scotland. This was one story that would affect their lives for many years to come. It all began when Rebel Scottish lords rose against Mary, Queen of Scots. She was forced to abdicate and placed in prison in favour of her one-year-old infant son, James.
Mary escaped and fled to England, yet Queen Elizabeth had no idea of what to do with her as it was said Mary also quite fancied taking the throne of England. Although Elizabeth felt somewhat obliged to look after Mary, she also regarded her as a potential threat. Elizabeth gave the order, and Mary was taken under the custody of the Earl of Shrewsbury and his wife. Mary was now under house arrest. Little did they all know at the time, they would hold her for the next 15 years.
Elizabeth passed on the costs of the imprisonment to Shrewsbury and Bess. It meant tensions would rise; Mary knew she could play mind games with the couple, on one occasion telling George that Bess had been stealing from him. It's thought that as time went by, the friction built and eventually caused a rift between the couple; this would eventually lead to a break in their marriage.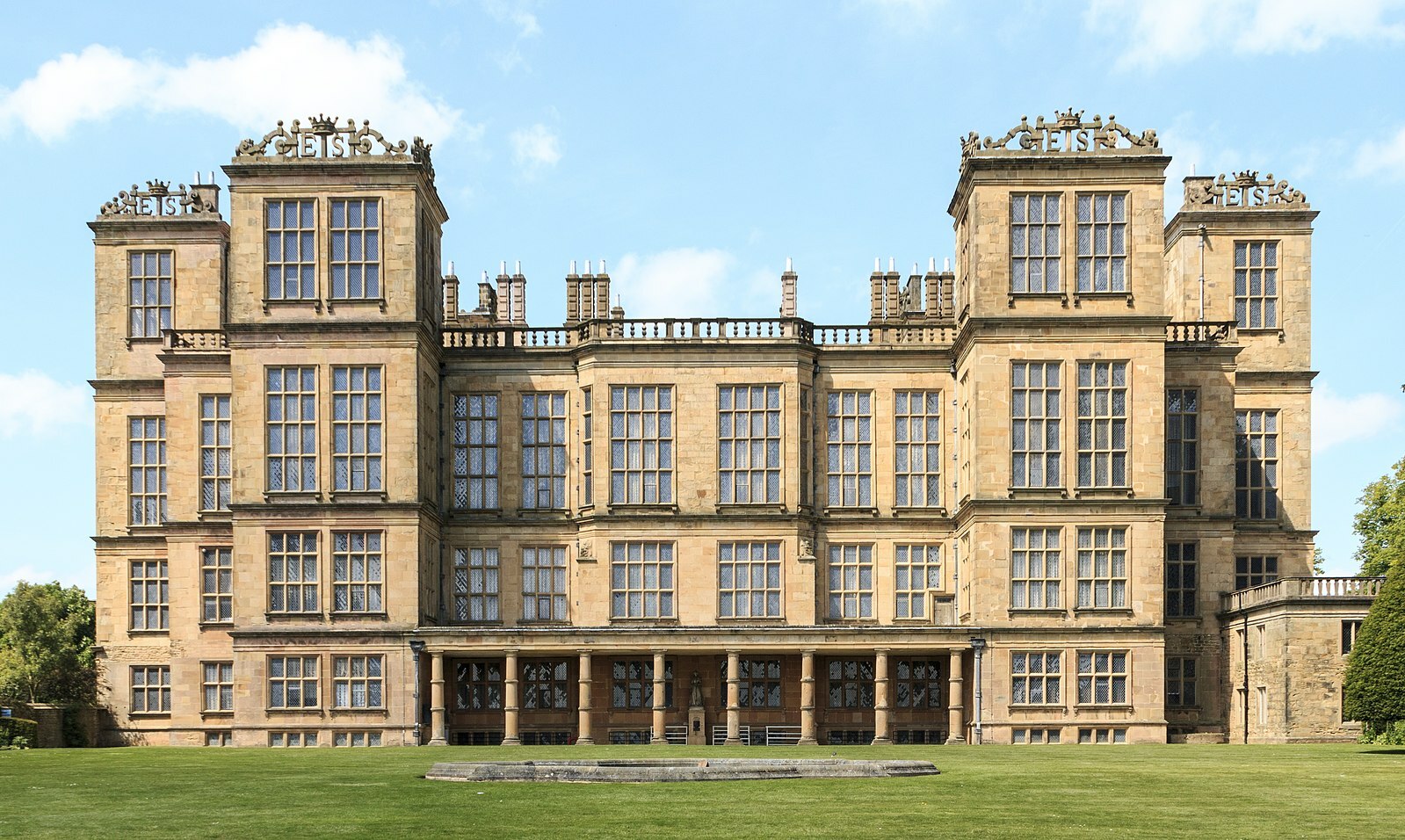 Elizabeth tried to convince the couple to stay together. Shrewsbury died in 1590. Bess would now become Dowager Duchess of Shrewsbury, but she spent most of her days now at Hardwick Hall. Mary was looked upon as the main instigator to their marriage break up. Still, Mary's life would end by execution after falling into further trouble after being transferred to another keeper, Sir Amias Paulet.
In 1574 Bess tried to arrange a marriage between one of her daughters and the son of Margaret Douglas, the Countess of Lennox. It would be a significant triumph if this happened, with Margaret being a close cousin to Queen Elizabeth. However, problems came to the fore for this marriage when the Queen had not been informed. Bess's daughter Elizabeth Cavendish was set to marry Charles Stuart, he was a first cousin to Mary Queen of Scots, and Charles's younger brother was non-other than Lord Darnley, who had once been married to Mary up until his death. This could create a further claimant to the throne if Bess's grandchildren were born from the marriage.
Although the wedding went ahead, it could have been considered a treasonable act. Margaret Douglas was sent to the Tower for a few months, and Bess was ordered to London to face a barrage of questions, but she remained and ignored the summons in Sheffield until the situation calmed. As suspected, this caused problems discussed before the marriage took place, Arbella Stuart was now born, and she had a claim to the throne.
Bess held Arbella a virtual prisoner, stopping any notion she may get to run away and marry. Arbella blamed Bess for the treatment, and they both fell out. Bess cut her from her Will and asked Elizabeth to take her granddaughter. However, Arbella's claim was never officially recognised. It was quite possibly the moment when Grandmother and granddaughter had somewhat of a reconciliation.
Bess of Hardwick would die on 13 February 1608 at the grand old age of 81. She had led a whole life and remained one of the wealthiest people in the country at the time. Bess was interred on 16 February, her body placed in a vault at All Saints Church, Derby. Her coffin was covered in black, and her daughter Mary, Countess of Shrewsbury, was chief mourner. The Archbishop of York carried out the sermon.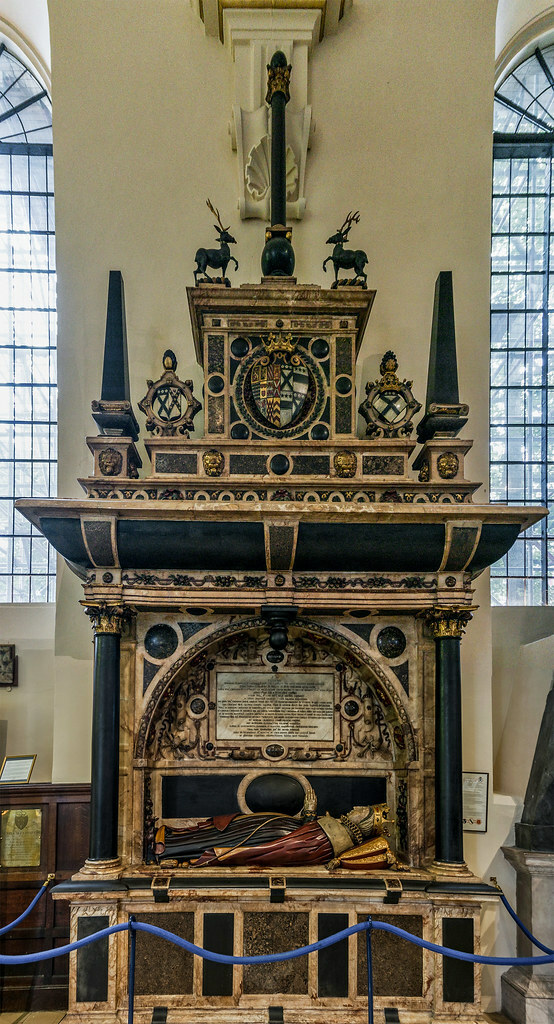 The original building was destroyed in 1723 but rebuilt and now known as Derby Cathedral since 1927. Her monument and effigy still survive after being removed from the original building before the demolition took place.
Bess had come through Elizabethan society and grown into one of the most famous and important ladies of the period. She was wealthy and had always indulged in the finer things throughout life. Her properties were extraordinary and ensured a rich legacy for future generations. She had outlived four husbands, and she was indeed a survivor and a woman of great success. She was also one who had built a dynasty, of which England has not seen since.
Enjoy this post?

Buy HRS a coffee