Charles Brandon Duke of Suffolk
Charles was the son of Sir William Brandon, Henry Tudor's standard-bearer at the Battle of Bosworth Field, where Henry was crowned King after defeating Richard III. His mother was Elizabeth Bruyn she was the daughter and co-heiress of Sir Henry Bruyn.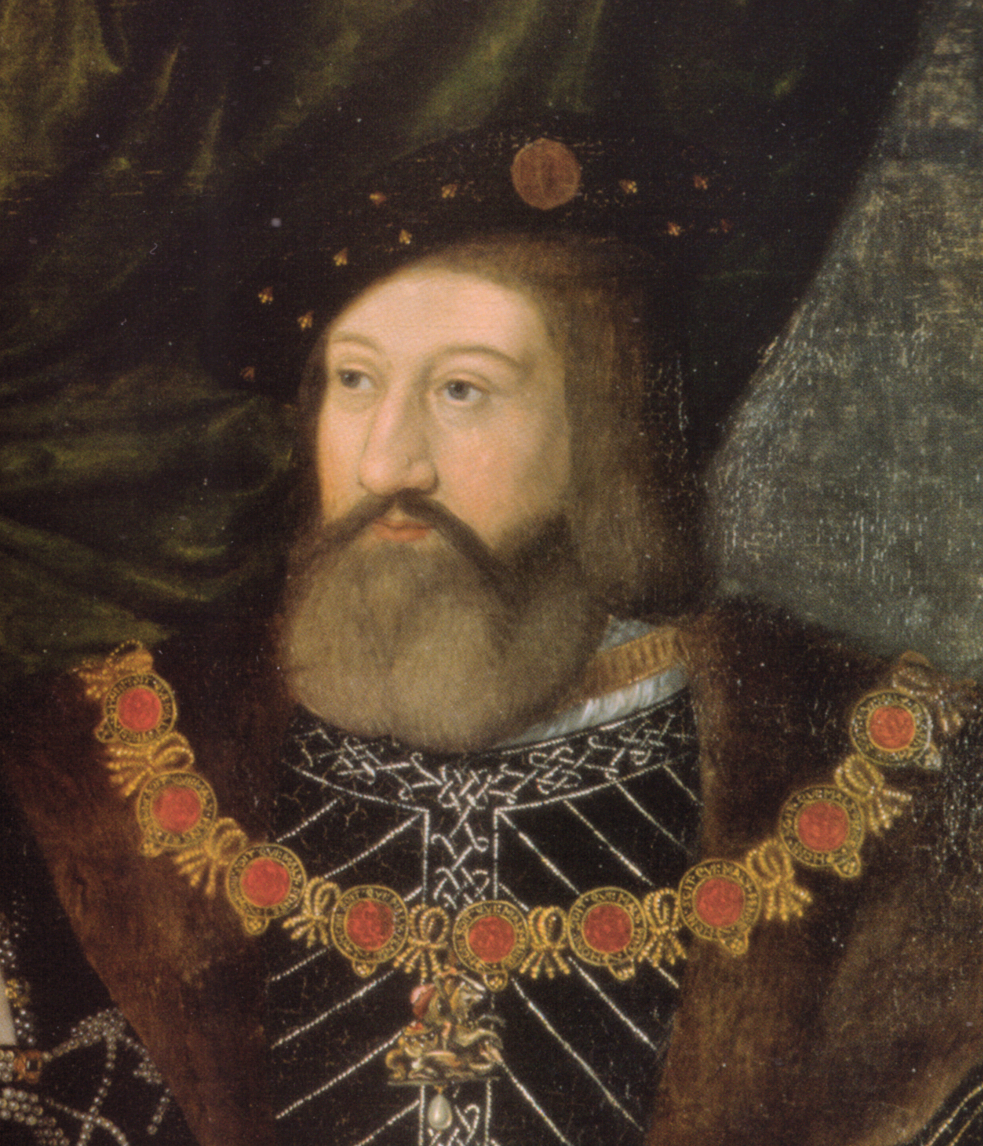 As he grew, Charles Brandon would outlive almost all of his contemporaries, except Henry VIII. These two men's lives run in parallel. From their boyhood through to the ultimate ending, Charles and Henry were pretty much inseparable.
Charles's early life centred around the court of Henry VII. At the age of four, he was friendly towards Arthur, Prince of Wales, but on the birth of the future King Henry VIII, he was transferred as a companion, at which point their lifelong friendship would begin.
Although he was excellent at some things, at other's, he was pretty much bad! You could hardly call Charles an honest man, primarily where ladies were concerned. However, his marriages and, let's say, adventures were a little strange and, without a doubt, complicated. But can you blame him? This was very characteristic of the times in which he lived.
Charles had two excursions into marriage at this point. The first to Margaret Neville, yet the marriage was declared void in 1507. His second wife was Anne Browne; she was the step-daughter of Margaret Neville's sister, Lucy Neville. But this didn't last long as Anne died around 1511.
By now, Charles had established himself as a firm favourite at court, and titles started to come his way, including; he was created Viscount Lisle, on 15 May 1513, having agreed marriage contract with his ward, Elizabeth Grey. Yet, she was only ten years old, and as expected, negotiations broke down. At the end of this mini-saga, Charles gave up his title.
By the time Charles reached his early twenties, he was sent by Thomas Wolsey to join Henry VIII on his campaign to Thérouanne. It was here that Charles would show what he was made of. A man of courage and skill on the battlefield, unafraid to enter a skirmish and do his duty.
The same year King Henry, who was quite possibly fed up at listening to Charles's stories of matrimonial moans, sent him on a mission. He was asked to travel to France and conduct talks and negotiate a marriage between the Kings sister Mary Tudor and the youthful Archduke Charles of Austria, one of the most powerful princes in Europe.
Upon the return of Charles, the King, to some surprise around the court, declared that Charles would become Duke of Suffolk.
But this was just the start of ongoing battles that would put a lifelong friendship at great peril. Charles had fallen deeply in love with Mary Tudor by now, and it wasn't all one-way traffic. Charles really believed that he could do anything, and the King wouldn't flinch; how wrong he was. Henry was making plans for his sister, and at the time, they didn't include Charles in any way, shape or form.
Although Henry broke off the proposed marriage to Charles of Austria, Henry now resumed searching for another to take his place. This time around King Louis XII of France. But to be honest, this was no match made in heaven. Louis was in his mid-fifties now and suffered from a condition in which a limb or other part of the body becomes significantly enlarged due to obstruction of the lymphatic vessels; it was known as elephantiasis. Not just that, but his body was scarred with some suggestions he had smallpox.
Henry knew Mary would fight not to do this, and who can blame her! But Henry kept the news quiet until after a tournament was held in 1514. The King then told Mary of her future, and you can only imagine how that went down. Her hand was destined, not for Suffolk, but the frail and doomed King of France.
Mary was outraged; She said she would not marry the French King unless her brother, Henry, gave her his solemn promise that she could marry anyone when and if she became a widow. Henry's answer was by God! she might do as she listed, if only she pleased him this time.
For Henry, this was quite possibly not how he wanted things to pan out, but it seemed this marriage would create some stability and peace due to years of fighting the French, as both countries were on their knees and exhausted. But one thing that caused Mary to think carefully was the amount of wealth she would collect, becoming one of Europe's most prestigious princesses. Mary reluctantly consented to marry King Louis. The " treaty of marriage " between the couple was signed in London by the representatives of both parties on 7 August 1514.
Although Mary would captivate Parisians, she failed in her bid to impress the court in France. Her accessible and straightforward manner, her good nature, her pleasant smiles, and, above all, her great love of jewellery were well calculated to stimulate jealousy and hatred.
Maybe this was a ploy knowing the hardship now would only be gratifying when Louis died, and her secret passion for Suffolk would come to the fore. King Louis did die on New Year's Day in 1515, less than four months after his marriage. Mary, on French etiquette, was obliged to spend the next two weeks in seclusion as a mark of respect. She would be dressed in white and remain in bed the whole day, within a darkened room.
Henry VIII was now planning again, and he asked Suffolk to go and bring Mary back to England, as he was now looking at introducing her to Archduke Charles of Castile. But sometimes plans don't go as intended.
When Suffolk arrived, Mary's first words were that she " I would not land in my brother's dominions except as your bride." "If you do not court and wed me within four days I will not hold you for much of a man, and will stay abroad." Charles was aware of the situation and remonstrated with her. He objected that such a union might lead to his ruin both in France and England. Mary retorted by stating she had promised her brother that she could marry whoever she wanted, and the one she wanted was Suffolk. No, if's or buts.
These events angered Henry, and Charles was under severe scrutiny, to the point he could have been executed. Yet, the monetary value she brought home was enough to appease the angry King. She was ordered to hand over all her jewellery and dower, valued at over 100 million pounds in today's money. Mary, who by now had seen and heard enough of her brother, agreed to hand over everything gained from the marriage but insisted Henry drop all charges against them both and allow them to be together.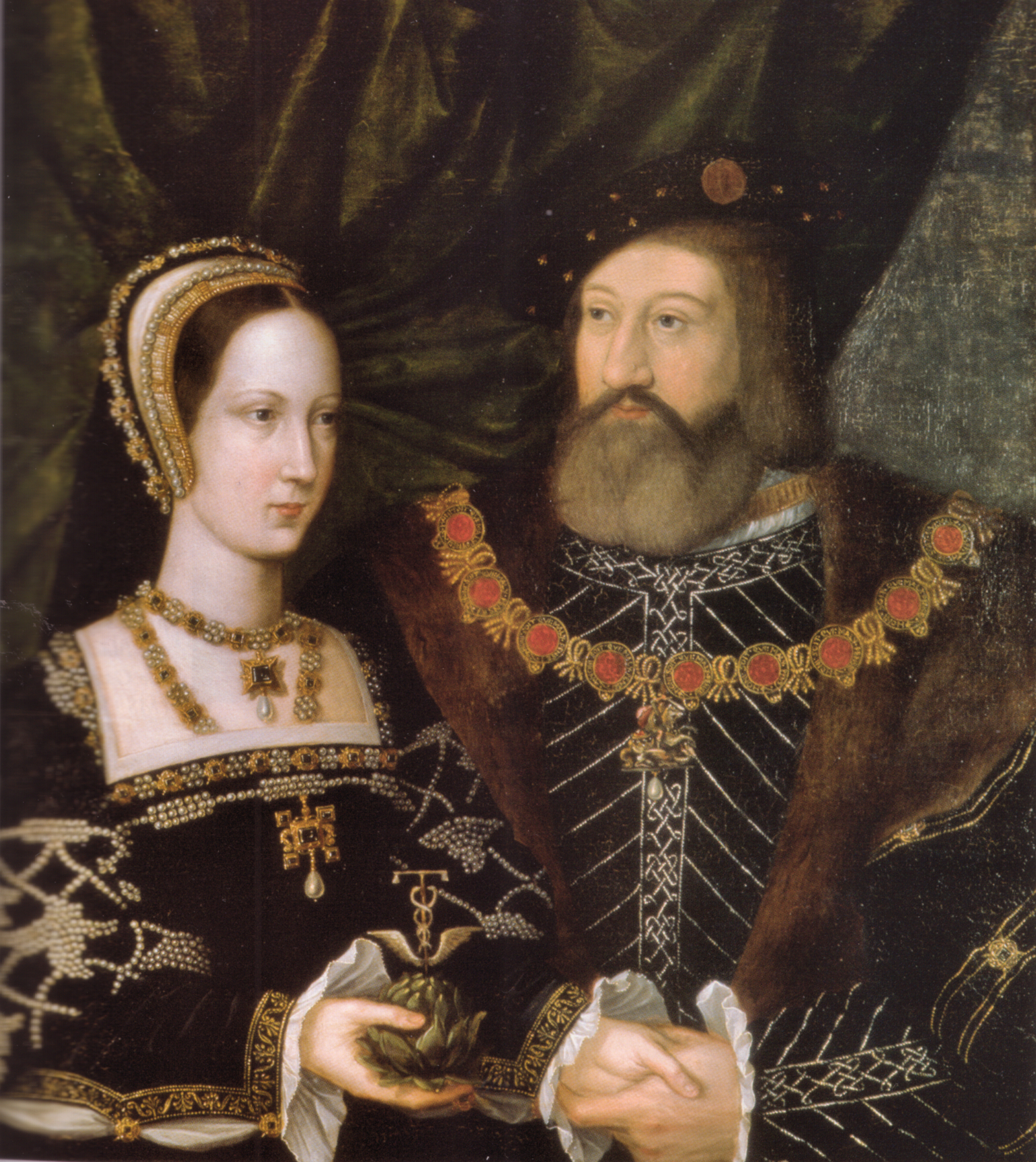 On 13 May 1515, Mary and Charles came together once again to seal their union in a public ceremony to be held at Greenwich in the Grey Friars Church. The archbishop of Canterbury carried out the ceremony, attended by both the King and his Queen Catherine.
After his marriage to Mary, Charles retired for a few years, but he did go with Henry VIII in 1520 to France and the Field of the Cloth of Gold. By 1523 he was controlling English troops in France, and the following year he had now gained a new title as Earl Marshal of England, but Suffolk would pass this to Thomas Howard, 3rd Duke of Norfolk, in 1533.
Cardinal Wolsey had a friendly persuasion to the couple, and it's said it was Wolsey who had saved the life of Charles in the initial stages of the couple's affair. This was one fact Wolsey would remind Charles of in the years to come.
Suffolk was placed as a judge at the Queen's trial in 1529. Being exasperated one day by how Wolsey constantly impeded the King's desire to close the matter at once without appealing to Rome. He struck the table, stating in a loud voice that "they had never been merry in England since a cardinal came amongst them." Rising to his feet, Wolsey replied with the utmost dignity: "Sir, of all men within this realm, ye have the least cause to dispraise or be offended with cardinals, for, but for me, simple cardinal as I am, you at this moment would have had no head upon your shoulders, and therefore no tongue to make so rude a report against me. You know what friendship ye have received at my hand, and which never before this time have I revealed to any one alive, either to my own glory or to your dishonour." Suffolk knew well the circumstances to which the cardinal alluded, rose abruptly and left the council chamber.
Mary would now give birth to their first child, named Henry, a son, and her brother; the King would become the godfather. In 1524 a second child was born, this time a daughter Eleanor.
But life wasn't all roses for the couple. Charles was feeling the pinch of his discarded wife, Lady Mortimer, who was never officially divorced before Mary came along. She was pressing for Charles to recognise his official and legitimate wife. But he refused.
Stephen Gardiner and Edward Fox were selected to visit Rome in 1528 were both sent to Orvieto, where Clement VII was then residing. They aimed to convey the idea that the then Pope should send over to England Cardinal Campeggio to try and sort out the ongoing problem of Henry's divorce from Catherine. However, the trip would also incorporate an account by Wolsey and Suffolk, giving what he thought a good reason why the Pope should also terminate his marriage to Lady Mortimer.
Charles never really learnt the easy way. In addition to his wives, he also had a notorious mistress and one in which they had numerous children together. There is little known about these scandals and in what precise way they affected his overall life. There is little doubt that Mary knew, and this would profoundly impact her happiness, which resulted in now only rare visits to court.
The death of her son Henry Brandon, Earl of Lincoln, when he was only 12, affected her health. It was now she spent most of her time at Westhorpe Hall.
King Henry was still trying to remove Catherine of Aragon from his life, but his sister Mary was upset by Catherine's treatment. On the other side of the coin, her husband Charles was entirely clear of his thoughts and supported the King throughout.
On one occasion, he was said to have rebuked the Queen and insulted her in the most detestable way. So rude was Suffolk, the Queen took a stance and ordered him to leave, yet reminded him on his exit how she had supported him and gave many favours when she was in power.
The downside to all the troubles was now Mary was feeling fragile. She had never fully enjoyed good health, yet now it seemed to deteriorate further. She informed the King she was coming to court to speak with her Physician to get advice.
On 19 May, Queen Anne Boleyn passed in triumph through the streets of London from the Tower to Westminster Abbey to be crowned. At the side of her carriage rode the Duke of Suffolk.
But the populace who were out in numbers, looking at Anne but all the while not forgetting what they believed to be the true Queen Catherine they had once worshipped, who was even then lying sick and close to death at Bugden Hall. Anne was greeted with nothing, you could literally hear a pin drop, and not a single cap was raised in her honour.
The following month on 26 June, Mary had returned to Westhorpe, not feeling any better afterwards with her doctor, died, she was with her two children at the time. Her husband Charles was still in London. It's thought her death was brought on by anxiety and stress due to her husband and brothers determination to do what they wanted with no consideration for anyone else.
Charles was deemed ungrateful by many; he had the world at his feet but misused his powers to attain prominence with the King. Catherine of Aragon helped him considerably when he was younger, being a party to the entertainment at Suffolk's house along with being a godmother to his eldest daughter. However, in her time of most need, he completely turned against her, to the point now he judged her as an enemy of the state.
Anne Boleyn was shown little sympathy from Suffolk. Initially, he was seen as a great supporter of her and her marriage. Still, shortly after the dark clouds gathered, he was soon ready to jump off the merry go round and join with her enemies and urge his master that only one cause of action was open to him, that was to hasten her destruction.
But it wasn't just these two ladies who Charles would eventually betray. The same occurred when Anne of Cleves was looked upon as unfit for the King. Suffolk would be working away in the background to find a solution to end the union. To top that, Catherine Howard, unfortunately, fell under the same barrage of defamation, and we all know how that ended.
By November 1534, Suffolk took yet another wife, his fourth. This was Lady Catherine Willougby, still a child at just 15, but she possessed a large dowry, something that opened Charles's eyes and excited his greed; Charles was constantly in need of money, in a 'cash in hand' kind of way. Although he possessed large tracts of land, this was all tied up, and his previous wife, Mary Tudor, had left little to support his way of life.
With a new woman once again in his life, they would have two children, and both would survive Suffolk and become Dukes themselves. Both boys were said to be educationally sound, as they were taught alongside Prince Edward. Sadly they both passed away at an early age on 6 July 1551. It's said the sweating sickness was their downfall.
Shortly after his fourth marriage, Suffolk had been ordered to proceed to Bugden Hall to reduce the household of the " Princess Dowager," Catherine of Aragon. The aim was to remove Catherine from her present abode and move her to Fotheringhay Castle. He said at the time that he wished " an accident might befall him " to prevent his undertaking so unpleasant an expedition. But he made that comment merely to calm expectations amongst some; the reality was much different. He humiliated Catherine and heaped insults at her and what was left of her staff. He told her she would be moving to Fotheringhay Castle, but Catherine refused; it was then that Kimbolton was used and one in which Catherine eventually agreed to.
On 7 January 1535, Catherine of Aragon passed away quietly. In her presence were Lady Willoughby and Eustache Chapuys; the imperial ambassador said she was "done to death by cruelty,"
On another occasion, Charles was asked to take an army north of 5,000 men to quell an uprising seen by Henry as a dangerous movement. The Pilgrimage of Grace finally ended on 4 October 1536, after Henry had sent word that he would send enough force to make his point if the crowds didn't disperse. Unfortunately for the people, Suffolk was already on the march. His arrival would be the start of one of the most horrific retaliations in history when many were slaughtered and executed.
August 1545 was the end of the road for Suffolk; he was laid up at Guildford Castle when he passed after a long illness. It's said in death as in life, Suffolk's symptoms mirrored that of his best friend Henry, who was now in the last months of his life too. Suffolk had some significant problems, gout, rheumatism, dropsy which would lead eventually to heart failure. As you would expect, Henry expressed great interest and anxiety concerning him and constantly sent messengers to obtain the latest condition from his lifelong companion.
Suffolk left instructions in his will to be buried in an obscure Lincolnshire parish without pomp. Still, Henry would have none of this, and he had arranged a special sending off for his brother in law. Suffolk was buried at Windsor in St. Georges Chapel, and you can still his tomb today at the entrance.
In youth and early manhood, Charles and Henry were universally considered extremely handsome. Still, with the advent of years, they became abnormally stout and vainly tried to conceal their fat, broad cheeks and double chins with beards and whiskers.
In his day, Charles was a splendid sportsman, the most skilful in the jousting arena, and an aim so sure with the arrow. He danced lightly and so gracefully that to see him was a sight in which even Henry VIII, himself an elegant dancer, was delighted.
Yet aside from their sporting prowess, the two men were both equally cruel, selfish and evil. Both men entertained the same loose ideas as to the sanctity of marriage. However, in contrast, King Henry usually divorced one wife before he took another; Charles had two wives living simultaneously, from neither of whom was he properly divorced!
It's fair to say Charles Brandon did everything in his power to keep Henry as a very close ally. From an early age, the two of them joined together and quite possibly vowed that nothing would tear them apart, and together they were undoubtedly a force to be reckoned with.
So was Charles the ultimate courtier and diplomat or the savage and ruthless ally to a tyrant king? I'll leave that for you to decide.
Enjoy this post?

Buy HRS a coffee