Christina of Denmark
A woman of strong affections and a resolute will. She was courted by princes and kings yet remained faithful to her true loves. Her grasp of power would be given then taken away. But men and women of all descriptions adored her. We now take a look at the extraordinary life of Christina of Denmark.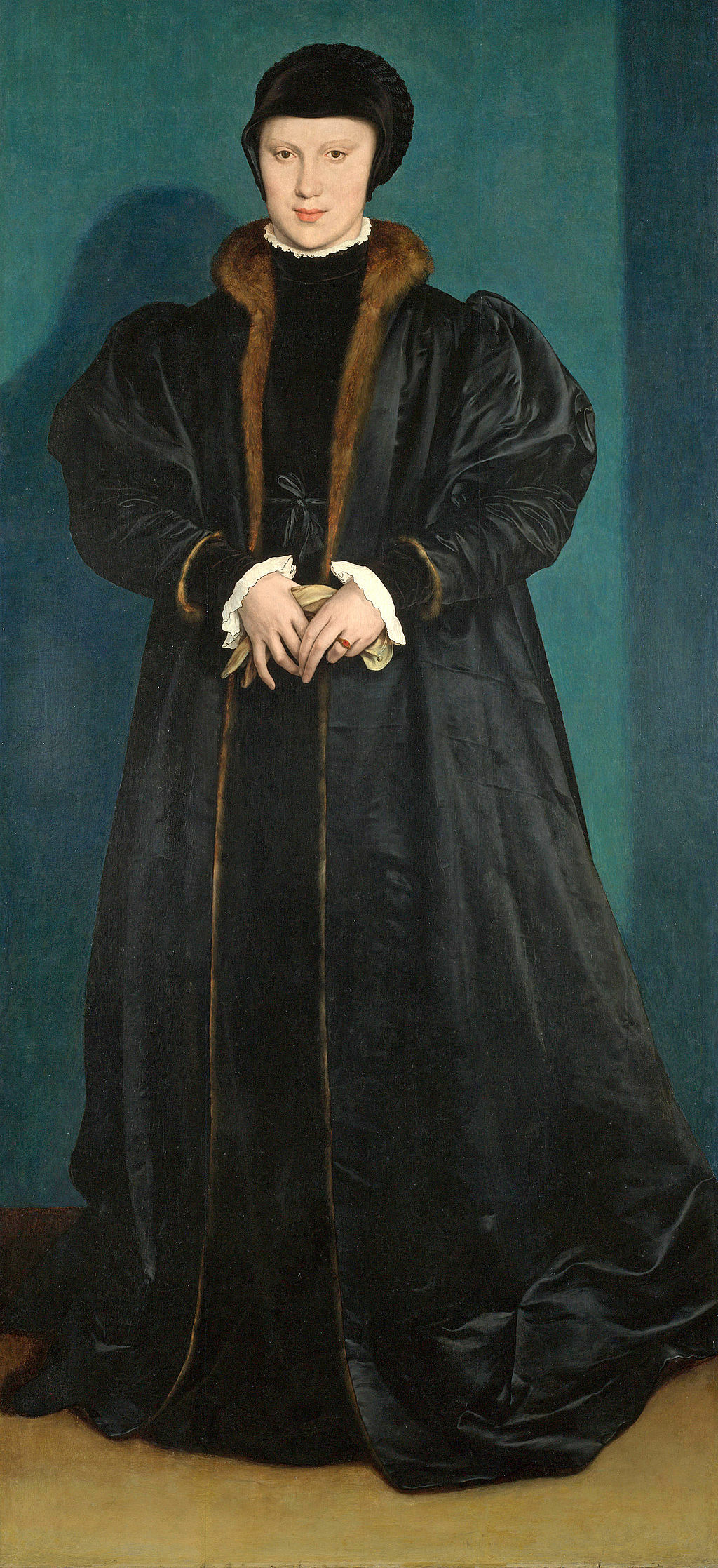 Christina was born in 1521 in the small city of Nyborg in Denmark. Yet, just two years later, she was taken into exile after some nobles had rebelled against her father and had now offered the throne to Duke Frederick of Holstein. For Christina and her family, this meant moving away to safety. The Netherlands would be the resulting destination. It was here that she and the rest of the family would stay.
Margaret of Austria and Mary of Hungary would now bring up Christina; they were her grandaunt and aunt. This was due to the death of her mother in 1526. By 1532, her father had been imprisoned in Denmark following an attempt to regain his throne. These were troubling times for the remainder of the family, especially as in the same year her brother also died. But her brother's death now elevated Christina to second in line to the throne behind her elder sister Dorothea. Christina continued to grow in stature. She was directly under the supervision of Madame de Fiennes, her governess and apart from the obligatory education, she was taught to become an active equestrian with hunting being a favourite pastime.
As Christina matured, she was described as a great beauty and one of intelligence. These traits would make her a good catch and a valuable asset to her uncle, Emperor Charles the fifth. In 1527, Thomas Wolsey made a request; he was an English Archbishop and Catholic clergymen at the court of Henry the Eighth. He planned to betroth Henry Fitzroy, the king's illegitimate son, to Christina, but this request was refused, mainly because no one wanted Christina married to someone born out of wedlock.
By 1531, Francesco II Sforza, Duke of Milan, asked if he could marry any of the sisters. This seemed a strange request at the time, but Charles the fifth took seriously enough to deny the Duke a marriage to Dorothea, but he did agree he could have Christina. So on September the 23rd, 1533, the couple were married by proxy. The following year on May the 3rd, Christina made her way to Milan, she was greeted with much appreciation, and the couples cemented their marriage on May the 4th.
The relationship between Christina and the Duke was said to be pretty good. A woman regarded as a symbol of peace and hope, and not to mention her beauty. However, she was still only a child. Over time, Christina would be given her own court. It was here she first met Francesca Paleologa of Montferrat, her lady in waiting together, the two of them would go on to have a lifelong friendship. Although Christina was riding the crest of a wave right now, the same couldn't be said of her husband. Francesco was very weak, and his health was a significant concern. The problems started when someone tried to poison him a few years earlier, which affected his ability to have children, and now, with a real fear, he could die without any possible succession. Yet, although the marriage was successful, the couple never had any children, and Francesco Sforza passed away in October 1535. This now left Christina a widow at the tender age of just 13.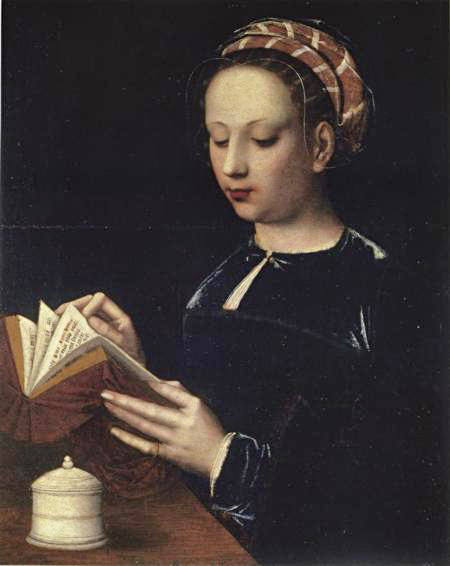 Charles the fifth granted a request by Christina to continue to live in Milan. She had become a popular figure and was loved by all, yet suggestions and recommendations started to come in about the possibility of a new marriage. But overall, these were all discarded. It would be in 1536 that Christina would leave Milan and now head off to Pavia. By 1537, Christina moved again, this time to stay with her aunt at the court of Dowager Queen Mary of Hungary, the Low Countries governor.
Back in England, Henry the Eighth had recently lost his third wife, Jane Seymour, who had died in 1537. It would be now that Christina was to be considered as a potential new partner for the king. Hans Holbein, Henry's most accomplished artist, would set out to Brussels to meet with and paint a portrait of Christina. The painting shows Christina in a mourning dress. But for Christina, this was nothing more than a painting. She had little interest in becoming Henry's new wife after word had got around about how he treated, or should I say, mistreated his previous wives. It wasn't only Christina, who was against this, Mary of Hungary was far from prepared to hand her over, and she was no admirer of the king. But this didn't stop Henry. He continued to attempt to entice Christina over to England. But all this proved fruitless, and by the end of January 1539, he gave up the chase; he realised no matter what he said or did would change her mind. Thomas Wriothesley, an English diplomat, would break the final straw by saying, "the king should fix his stomach in some other place."
Christina continued to attract suitors, but due to politics, these would come to nothing. However, Christina was in love, and she had fallen for René of Chalon; The couple had courted, and their feelings were described as mutual. Christina's sister Dorothea and her brother in law, Frederick, said they would welcome seeing Christina marry for love and not used as a political pawn or asset. But as with all matchmaking of the day, it would not be love that saw Christina married but an act by Charles the fifth; he had more concerns about alliances than the silly notion of love. So René was forced to marry Anne of Lorraine; as for Christina, she was forcibly engaged to Anne's brother Francis.
Life would now change again for Christina. On July the 10th, 1541, she would marry Francis. For Francis, though he must not have known whether he was coming or going! He had been proposed to Anne of Cleves, but she became the fourth wife of Henry the Eighth. And so Francis was now on the arm of Christina.
France was at war with the Emperor, and so diplomacy came to the fore. But in 1544, Christina and her sister Dorothea had pleaded with the Emperor to make peace with France, but the request fell on deaf ears. On June the 19th, 1544, Francis had succeeded his father and became the Duke of Lorraine, and by July, the couple was now entertaining the Emperor with hopes of getting him to agree to a new peaceful settlement.
In August, the Emperor ordered that there was to be no significant intervention upon the Guise family. This was at the request of Christina. However, Charles then made a counter request that Christina's husband would not go to the French court, as this could be misconstrued as a way to engage in peace talks. By the end of the year, the war had finally ended. There was much joy for Christina and Francis. It certainly boosted their relationship to new heights. Both were very happy with Christina, claiming that now she was the happiest woman in the world.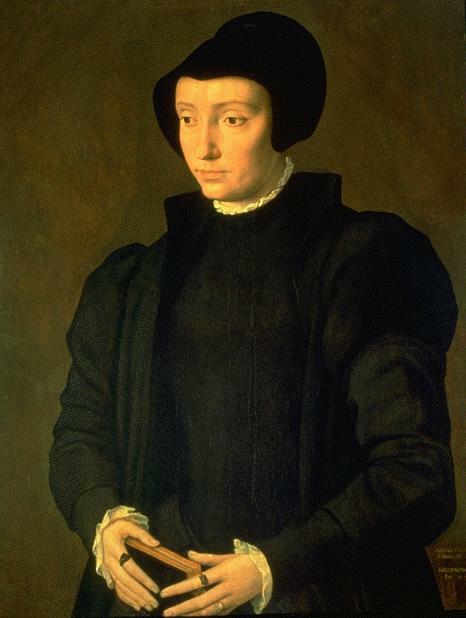 But her joy was short-lived. On June the 12th, 1545, Francis died, and she was widowed once again, but she retained the title of Regent of Lorraine. Francis, although dead, would still be the cause of much argument, mainly due to his last well. Count Jean de Salm claimed that Christina was nothing more than a puppet to Charles the fifth, and due to this, he wanted to place her brother in law as her co-regent. Christina was unhappy with the proposal. The request came at the same time as her being pregnant. In a fury, she postponed Francis's funeral, withdrew her dower estate and wrote to Charles the fifth. After what some call mediation and others the will of Charles, it was decided that Christina must place her brother in law as co-regent.
It was now time once again when the merry go round of potential new suitors would be discussed not by Christina but by the men with power. Several names were mentioned, but Christina would not be budged, and she showed little interest. When the fuss had died down, Christina would visit Brussels to be a part of a welcoming committee to the Spanish Prince, Philip. But Philip gave her so much attention. It made Christina distraught, not to mention unhappy at the events. She left as quickly as she could and set out for Lorraine.
Throughout the rest of that year, she maintained good relations with the Guise family, and she once again returned to the Diet of Augsburg. The Diet was a type of forum where the meetings of the Imperial Diet of the Holy Roman Empire were held in the German city of Augsburg.
By 1551, war became the norm, and the French were preparing to fight the Emperor. It brought Lorraine into conflict, and quite possibly, it would become a hotspot in the upcoming battles. Christina turned to ask others for help, firstly, the Guise family, then the Emperor himself and Mary of Hungary, as the French formed along her border. Things were now looking quite ominous for Christina. Lorraine had no army of its own, so would never manage to quell any threat. Yet, no help came from anyone, including the Emperor. Eventually, Henry the second of France agreed to her appeal with assurances that no attack would occur upon her land. But as per usual, with most statements of the day, the truth was so different to reality.
On April the 13th, 1552, French forces entered the Duchy of Lorraine, and the king captured the capital. Christina was told her son would be taken away and brought up at the French court, and she would also lose all rights to rule the Duchy, along with any of her officials. Christina was now at a crossroads. She couldn't do anything to prevent this travesty. Her Kingdom had been taken, and a new ruler, the Duke of Vaudemont, would make an oath of loyalty to the French. Although she begged the king to take whatever he required, but to leave her son. He stated that Lorraine was too close to the border for him to do that. And so, with that, Christina was escorted away.
There wasn't anything Christina could do. And she was eventually told to leave Lorraine due to the gathering build-up of soldiers now across all fronts. It would be her uncle, the Emperor, who would subsequently escort her from the area. She gathered her daughters and former sister-in-law, Anne, and they all managed to make it to her aunt Mary in Brussels, where they settled and found peace at long last. Christina's time in exile would once again bring the usual proposals from men who quite possibly promised the world but had little substance to their pleas. She refused to marry and instead put all her attention into regaining her son from the King of France.
When Emperor Charles the fifth abdicated in 1555 and her aunt Mary of Hungary stepped down from the Regency of the Netherlands, it was suggested that Christina should now marry Emmanuel Philibert, Duke of Savoy. He would go on to become the governor of the Netherlands and replace Mary. As for a marriage to Christina, this was something that would never happen. When the war ended between France and the Emperor, Christina asked for permission to return to Lorraine and be reunited with her son. But the king refused this. He also denied her permission to leave Brussels, mainly because he enjoyed her company. Obviously, not what Christina wanted to hear.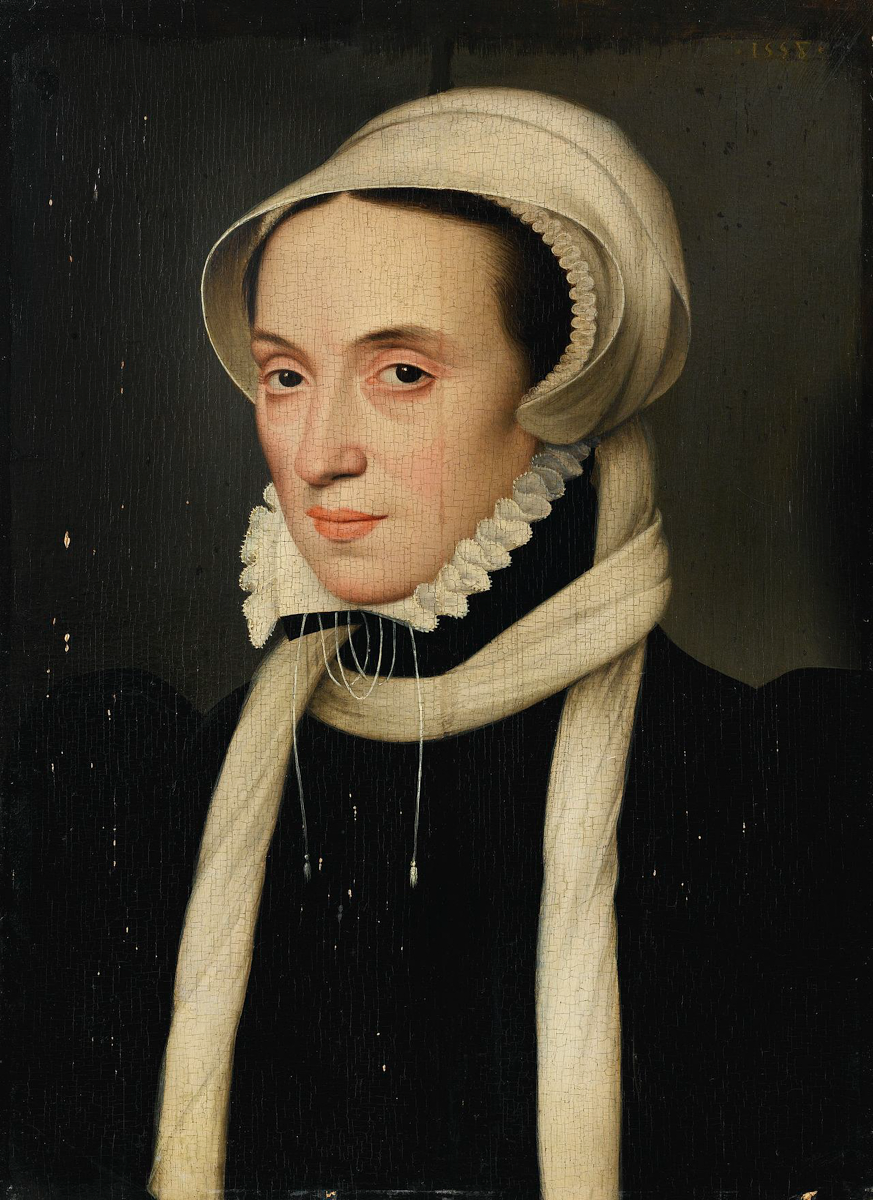 Christina would take a visit over the channel to England in 1555. Her first visit, but her second tour, would take place in 1557 when she was a guest of Mary the first. Christina was welcomed by the Royals and courtiers alike, but she would be completely overwhelmed by Mary's husband, Philip of Spain. He showed Christina quite a lot of attention, and his affections would not go amiss from Mary's eyes. By May, Christina decided it was time to return home.
After years of trying, Christina finally had a breakthrough in being reunited with her son, and it was agreed she could do this. A meeting took place at a border village called Marcoing in 1558. To top this, she was invited to his wedding but declined; she was mourning her aunt Mary of Hungary, who had died. Christina and not knowing about the marriage, had already made plans and accepted a role at a peace conference to be held between France and Spain. In May 1559, the Duke of Savoy resigned from his position as governor in the Netherlands, there was now undoubtedly a change in the air, and Christina became a popular choice to take over the role. She had great connections with the nobility, and her success at negotiating had been well received. But once again, although supported by some, the king of Spain, Philip regarded her popularity as suspicious. Instead, he arranged that Margaret of Parma would fill the vacant position.
It would leave Christina in no man's land, and by October, she had gone to join her son and his wife in Lorraine. For now, Christina was busy helping her son and trying to repair the broken finances that had thwarted the Duchy through the events of the war. By 1560, she returned to her role as Regent of Lorraine, her son and daughter in law had left for the French court. However, Charles would build a life away from his mother. He always relied upon her to assist with affairs of the state. This was an excellent position for Christina as she had always ably managed diplomacy and other political matters with great composure. Yet, she's still worried about what others thought. The Queen Dowager, Catherine de Medici, was one who she thought of trying to influence and disturb her ongoing relationship with her son.
After the death of her father and the rise of Dorothea, her sister, who now became queen of Denmark, another problem arose. It wasn't that Dorothea shouldn't hold the crown, but that she was now too old to bear children. It could, of course, cause problems in the future. Christina was now asked to speak with Dorothea and try to persuade her to surrender the throne. Dorothea agreed, and in February of 1563, Christina became the queen of Denmark. Again, this, as you might expect, would not be the end of the matter.
In 1566, Christina would have a medal struck this referred to herself as the queen of Denmark, but politics as they were at the time, and the people of power around Europe would not take this lightly. She had planned marriage alliances and ways of bringing new deals to the political table, but Emperor Ferdinand called her plans destructive and strongly opposed them. Although Christina continued to find ways forward, she was hitting a brick wall at every turn.
Christina was now in a place of desolation. She tried, she really tried to turn things around, but every avenue seemed to be blocked, and so her attention now turned to help others. She petitioned Philip of Spain in 1568, asking for mercy on behalf of the Count of Egmont. This was the same year her daughter Renata had married Duke William of Bavaria. In 1574, she took part in the Mornay Plot, a scheme to remove John the third of Sweden and provide Charles de Mornay, a conspirator, with funds to make this possible. Yet by 1578, Christina headed back to Italy and Tortona. She became known as the Madame of Tortona.
It was her reputation that would guide her success over the coming years. Christina made reforms along with new rights against the much disliked Spanish rule. But you can guess what happened in 1584? Once again, she was told her right as sovereign was over, although she could remain and live in the area if she wanted to. The following summer, Christina had spent some time with her daughter in the hills, the weather was hot, and the peace and tranquillity was something she yearned for. But after only a short period, she would start to feel ill. It got to the point where Christina became even too ill to travel. And in her haste to return home, she sadly died on August the 10th, 1590.
Christina grew up under absolute obedience to the Emperor, a temperament that would follow her around all her life. Even in the darkest moments when she lost her son and state. Her greatest sorrow was not being able to be of further service to the Emperor.
Christina was born in troubling times, crime and bloodshed were commonplace, and religion, as usual, caused much consternation and heightened men's passions for war. Yet her name remains unblemished on these counts. She was a naturally impulsive lady. Yes, she made mistakes and had failures but would bounce back every time.
She was generous, highly motivated to do good, and her affections for family and friends were second to none. Along with her delight in helping others through charity. Christina led a full life. Her directive was to ensure peace and bring harmony to everyone who came into contact with her. It earned her great recognition from her contemporaries. And although we may never know her secret, it indeed outlived her youthful days and through to the last hours of her life.
Enjoy this post?

Buy HRS a coffee