Francis Walsingham Elizabeth's Secret Agent
(For a bit of fun! How many James Bond movies can you spot in the story?)
This man was born to lead; he would become the principal secretary to Queen Elizabeth the first and will always be remembered as her spymaster. He rose from relative obscurity to become one of the leading statesmen of his time. He would oversee both foreign and domestic policy, and yet he supported exploration and colonisation. Still, intelligence gathering would be his primary role. Join me now as we look at the fascinating world of Francis Walsingham.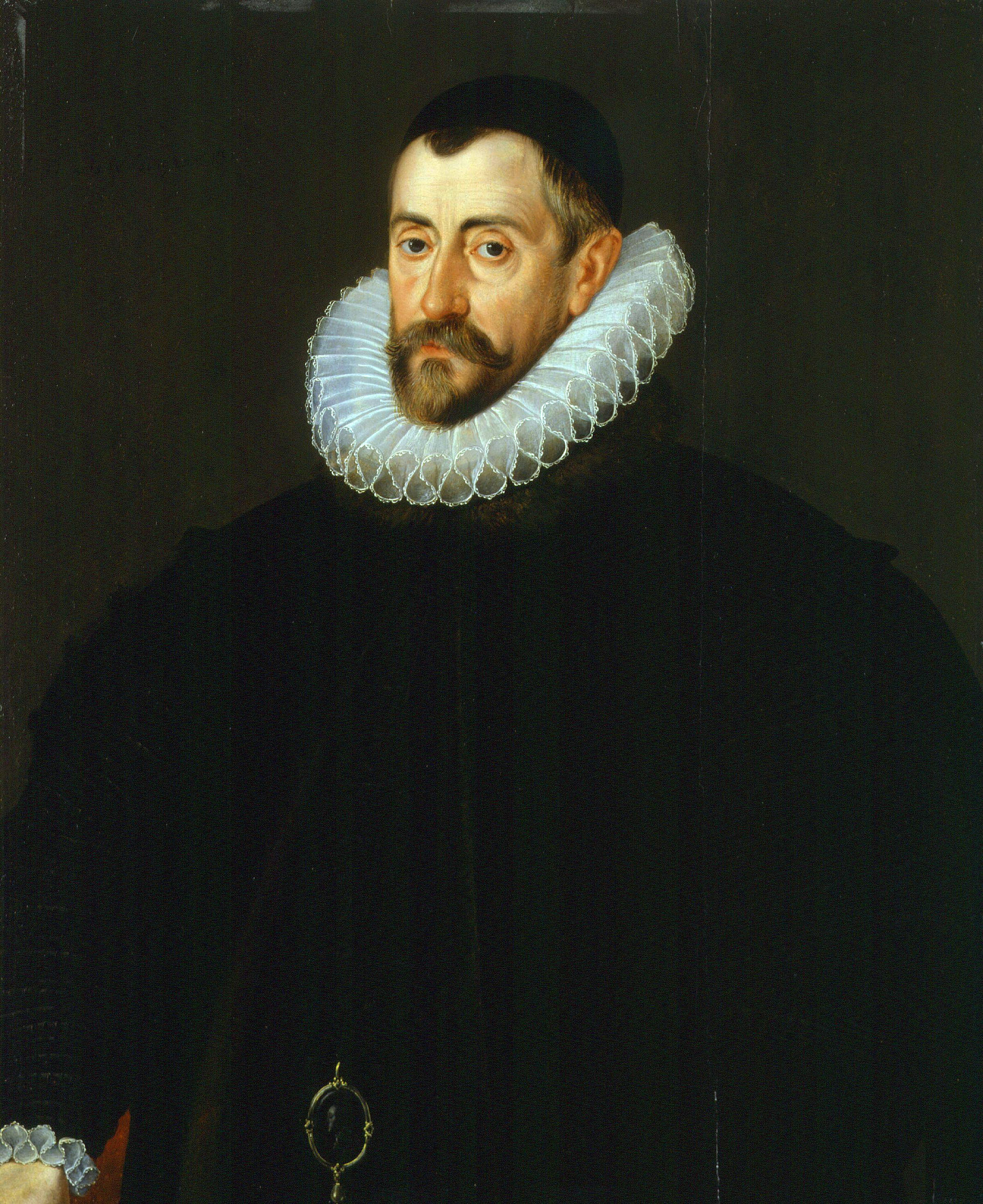 Around the year 1532 was born a man who would one day work for Elizabeth the first On Her Majesty's Secret Service. Francis Walsingham was the one and only son of William Walsingham, a well connected London lawyer. Francis's mother was Joyce Denny, the daughter of one of Henry the Eighth courtiers, Sir Edmund Denny. Francis would enrol at King's College, Cambridge, in 1548. However, as with other undergraduates, he did not sit for a degree. Over the next two years, he had travelled around Europe before returning to Gray's Inn, intending to become a lawyer in 1552.
When Edward the sixth died and Mary became Queen, many Protestants fled England, including Walsingham. With fear inside him, his intentions were to Die Another Day. His travel took him to Basel and Padua when he became elected to the governing body in 1555. Mary the first died in May 1558. She was succeeded by her half-sister Elizabeth. Walsingham now returned to England. With support from an old-time friend Sir Frances Russell, the second Earl of Bedford, he found himself elected to Elizabeth's first parliament. After a few years inside the constituency lifestyle in January 1562, he met and married a lady called Anne; she was the daughter of Sir George Barn, Lord Mayor of London. Within two years, Anne had died, and it was No time to Die. However, she had left her son to her first marriage under the care of Walsingham. But things looked up just four years later, and when he met another. She was called Ursula St. Barbe, the widow of Richard Worsley. Walsingham picked up some of her estates. The following year, 1567, they had their first child Francis, but once again, tragedy stroke when his two stepsons to Ursula had been killed in a gunpowder accident.
Yet, while all this was happening, Walsingham started to climb the ladders of power. In 1569, he began work for William Cecil, the main man in stopping any potential plots against Elizabeth. He told Walsingham that whatever he saw was For your eyes only. His portfolio was lighting up he'd helped stop the Ridolfi plot, which would have replaced Elizabeth with Mary, Queen of Scots if that had succeeded. By 1570 the Queen had chosen Walsingham to support the Huguenots. He was asked to negotiate with the French King Charles the ninth. He would replace Sir Henry Norris as ambassador in Paris one year later. One of the subjects discussed was trying to get Elizabeth to marry Charles the ninth's younger brother Henry of Anjou. But this failed mainly on the grounds of Henry's Catholicism. Other's came forward eagerly to try and win Elizabeth's hand, but all to no avail. One was Francis Duke of Alencon, but he was described by Walsingham as ugly and void of humour. Elizabeth was also 20 years older than Alencon, and you could say she wasn't amused and thought the whole idea was absurd.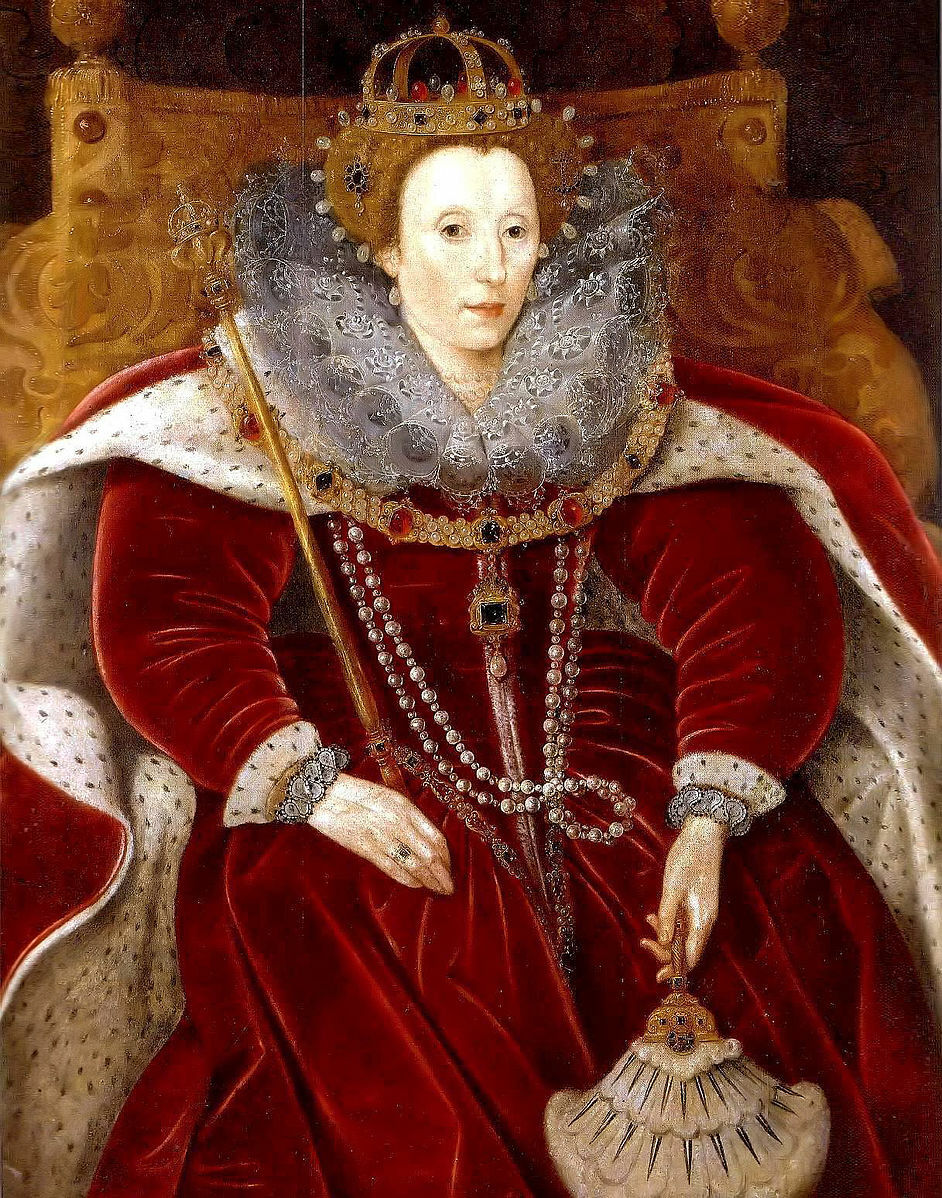 Walsingham would turn his attention away from the marriage agreements and start to look at ways to serve the country as a whole. His thoughts were of alliances with France and turned against the interest of Spain. This was eventually achieved with the Treaty of Blois in 1572. Although this left no provision for a royal marriage, even if Diamonds Are Forever, Elizabeth wouldn't be wearing one, at least not yet.
Battles continued between the Huguenots and the Spanish, mainly in the Netherlands, which were Spanish provinces. Walsingham's wife Ursula had managed to escape with their daughter to England. However, she was also pregnant again at the time. In 1573, a second daughter was born, Mary. Walsingham returned in April that year and was looked upon as a competent official, with the Queen and Cecil could now trust. In December 1573. He achieved a role within the Privy Council. He was made Secretary of State initially in a joint position with Sir Thomas Smith. Still, he retired in 1576, leaving Walsingham in complete control. The following year, more adulation would come his way when he was knighted on December 1 1577. Further posts would follow as he climbed ever higher up the career ladder. His new role as principal secretary was never formally defined, yet he handled all correspondence bound for the Queen.
His power was felt through all departments of government, both at home and abroad. He would almost single-handedly arrange for new trade routes to be opened. His ability to make the people see the world is not enough would take him on diplomatic missions across Europe and neighbouring states. He actively supported the merchant's community and created schemes with investment to ensure they delivered. He also endorsed Sir Francis Drake in his attempt to circumnavigate the globe. This was, of course, part of a bigger plan to upset the Spanish and take control of whatever could be gained from them. Walsingham assessed the Netherlands ongoing problem between the revolt of Protestants against Spain. He said wars of conquest were totally unjust. A nation had a right to defend itself and uphold its religious beliefs and freedoms. However, Cecil thought a more modest approach was needed. Elizabeth confirmed this in that Walsingham should travel there and try and negotiate a settlement and gather military intelligence. This may well alleviate any ongoing problems and give them a Quantum of Solace.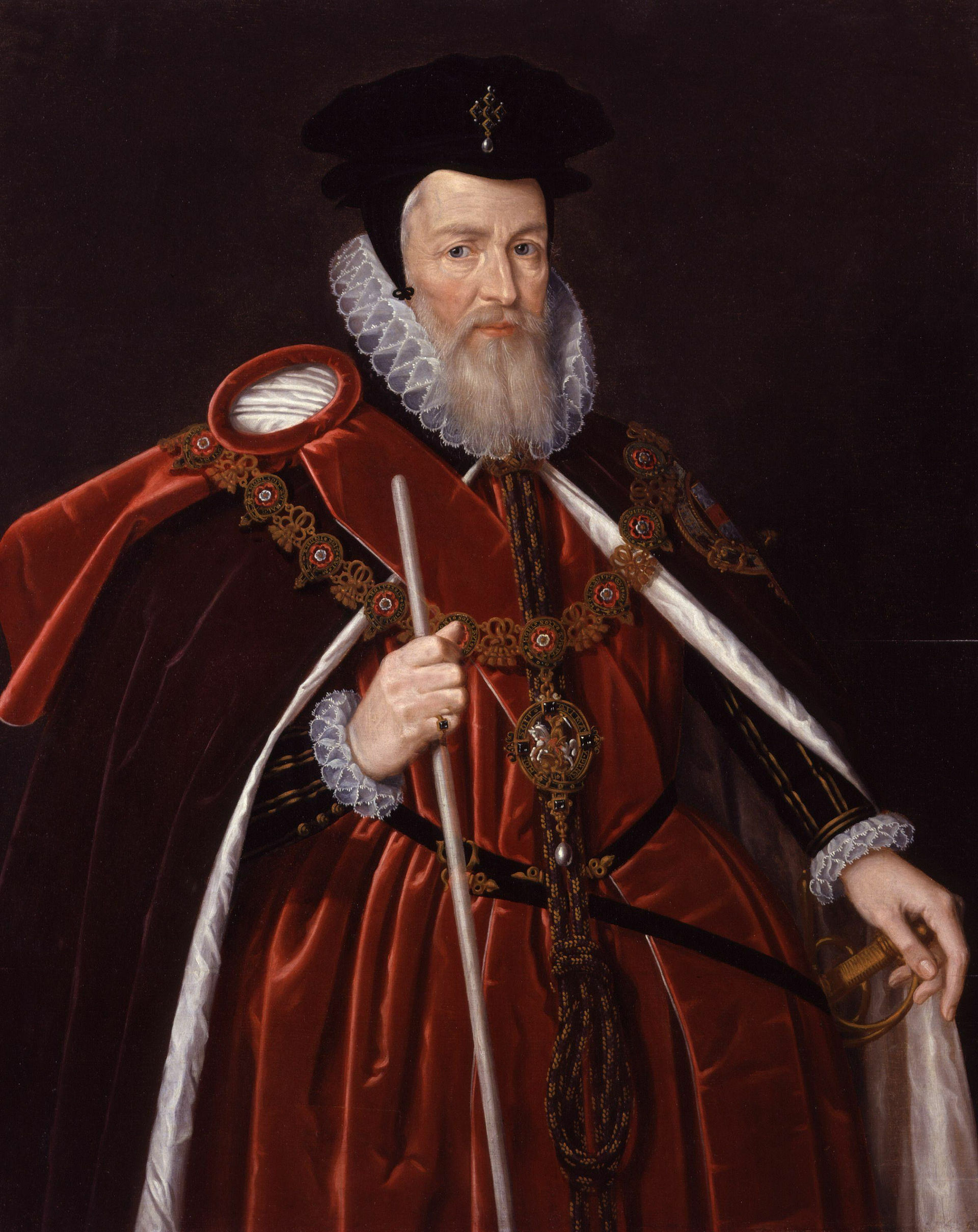 The question of marriage, though, was never far away from the thoughts of Walsingham. He gave advice to Elizabeth, but as we know, that was forgotten. He knew that any marriage must be carefully accounted for. He was clearly opposed to any form of union with the French. One reason because Elizabeth was past the age of bearing children, which meant if she died, all her realm could fall into the hands of French control. He was well aware that religious riots could begin if word of the proposal got out. It was a Spectre and a mental image he couldn't accept. Elizabeth, however, listened to him. She knew he could be blunt at times, but her trust in him shone through. She famously called him her moor, who cannot change his colour.
Tensions were rising, and Walsingham collated as much information now as he could. He believed he had little to no trust in the French King Henry the third or even Edward Stafford appointed as the French ambassador in Paris. Stafford was accused of becoming out to control due to gambling debts. He'd also been passing sensitive information to the Spanish. For Walsingham, he started to drip feed false information to Stafford in the hope of fooling the Spanish regime. Walsingham's attention now turned to Scotland; an attempt was made to secure a pro-English government north of the border. He was sent to see James the sixth in 1583, but he was reluctant to go at the time. But convincing James through diplomacy was going to be difficult. As expected, James dismissed Walsingham on the grounds he was the rightful and true King of Scotland. Walsingham offered some advice by saying:
One rumour was that James the sixth had intended on giving Walsingham a gift for his visit. A valuable diamond ring that would later be withdrawn due to how the negotiations had gone, who said Diamonds Are Forever, it was replaced by a crystal ring. However, a defence agreement was obtained and known as the Treaty of Berwick in 1586. Walsingham had always led a very Protestant lifestyle. With his power, this meant he could literally, do whatever he wanted, with the enemy of the state, Catholicism. He would entertain torture against priests and conspirators, and Edmund Campion was one who fell into these categories, which resulted in his execution in 1581. You see, Walsingham could never forget the atrocities he had seen in France. His view of the St. Bartholomew's Day Massacre would live long in his memory. If Catholic rule ever returned to England, he feared the same outcome in his own country. Catholics were tracked down; priests, in particular, interception of letters and plans was the top target for this spymaster. Conspirators were forced into forgery and encryption, but this didn't get past Walsingham. He had an ace up his sleeve in the form of Arthur Gregory, his skills in breaking seals and repairing them to avoid detection.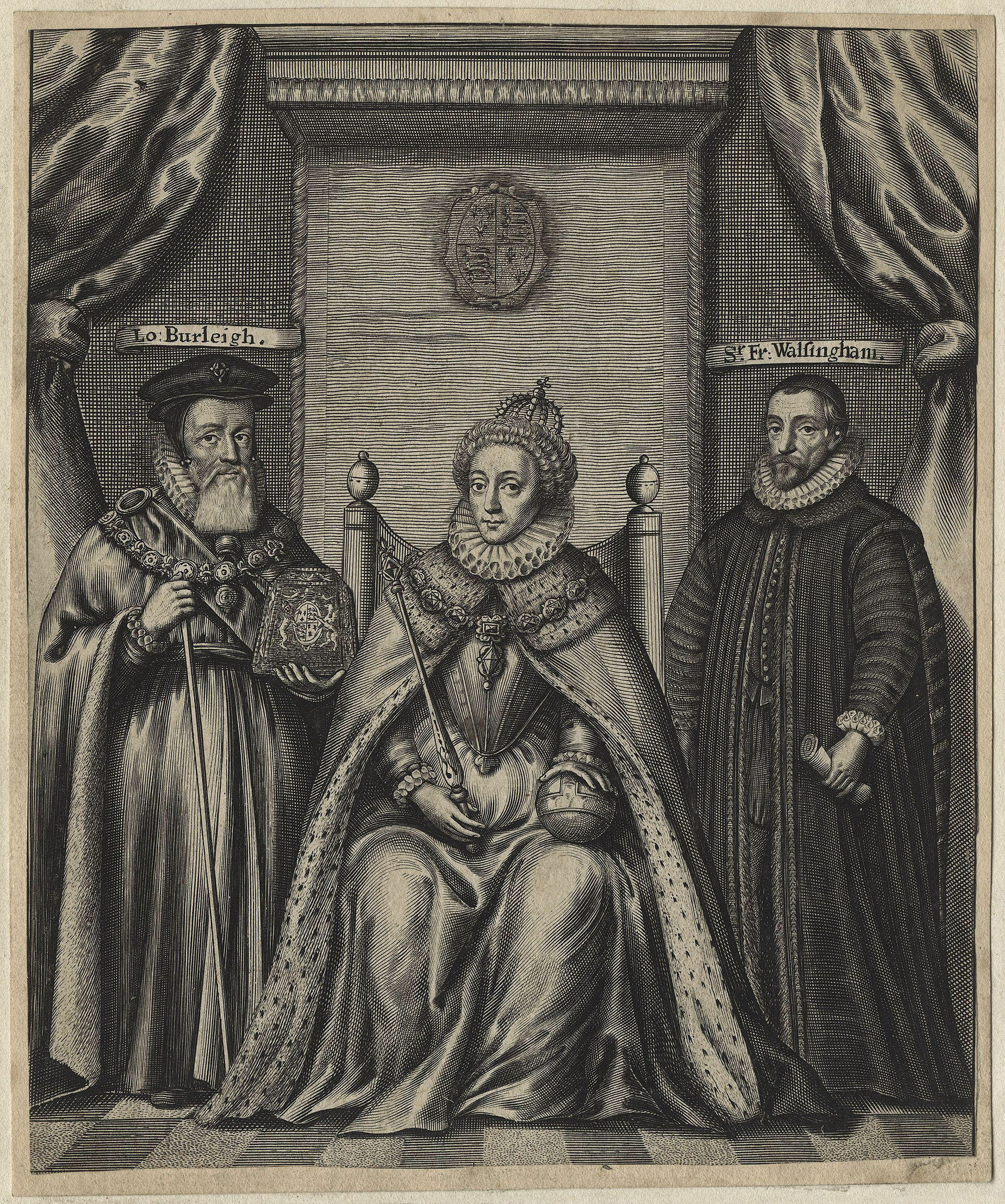 One such move helps secure the foundations of a plot in 1582. A letter from the Spanish Ambassador Mendoza in England was sent to several contacts. Sir John Foster was the messenger he was found, and the letters were given to Walsingham. They showed a growing conspiracy among Catholics to invade England and remove Elizabeth from the throne. By April 1583, Walsingham now had a spy; he was placed within London's French Embassy. It would take six months of investigation and surveillance to bring forward the culprits. The spy in the French camp brought allegations against Francis Throckmorton, who had visited the ambassador several times. It was found that once Elizabeth had been removed, Mary Queen of Scots would be installed as the new Queen of England. Throckmorton was arrested and had the living daylights beaten out of him until he admitted the charge. He was executed in 1584. As for Mendoza, he was quickly expelled from England.
In mid-1584, William the Silent, who was the leader of a Dutch revolt against Spain, was assassinated. This single act reinforced concerns against Queen Elizabeth's safety. It would be Walsingham would be intervening by creating a bond of association with the people who signed it, promising to hunt down and give a Licence to Kill to anyone who conspired against the throne of England. By the following month, Mary Queen of Scots had been placed under strict custody of Sir Amias Paulet, a close friend to Walsingham. By Christmas, she had been moved to Chartley, a moated Manor House. Walsingham instructed Paulet to open any mail that came her way and block and report any potential threats. An ingenious plan came to the mind of Walsingham. He would use covert means to capture her letters in an attempt to entrap her. This was done by smuggling her mail-in and out through beer kegs. Mary went along with the plan, knowing nothing of the operation. Walsingham was carrying out. In contrast, Walsingham was now busily deciphering all the content.
Anthony Babington had written to Mary with views about the impending plot to kill Elizabeth. Mary replied, not only encouraging but sanctioning his efforts. The end was nigh, though, and Walsingham was way ahead of the game. He had all the conspirators rounded up, including Babbington, with 14 executions in September 1586. As for Mary, she would Die Another Day. In October, her trial took place, the charge being the Act of Surety of the Queen's person. Mary broke down at the trial, but Walsingham was happy to retort his disbelief at her uncooperative nature. He stated he was just doing his duty, Mary was found guilty, and she would be executed. Although Elizabeth paused to sign the death warrant against her initially, she signed it on February 1 1587. Within a week, Mary was beheaded.
One of the greatest moments for Elizabeth came against Spain and the Armada. Walsingham was once again at the forefront of much that was set in place to quell the enemy. He directed Edward Standen, a close friend, to take up the role as his latest agent. He would befriend the Tuscan ambassador to Madrid, who would reveal some very juicy and potentially dangerous dispatches. This was all Walsingham needed. He now was encouraging a more aggressive strategy to thwart the Spaniards. He tried in vain to get the Ottoman Sultan to attack some Spanish forces in the Mediterranean, which would hopefully distract them further for a while. But when Francis Drake attacked Cadiz in 1587, this was right at Walsingham Street. He loved that England was, at last, taking the bull by the horns, and there was little in the way of Ole from the Spaniards at this move. This didn't stop any invasion attempt. It just merely paused it for a while so Spain could regroup and begin their attack. They set sail for England in July 1588. Canon shot, and Thunderball rang out across the English Channel. By August 18, the battle was won, and the Spanish forces were sent away. Lord Henry Seymour wrote to Walsingham, saying, "you have fought more with your pen than many have in our English navy fought with their enemies." It was a momentous time for Walsingham; his hard work had brought down plots, conspirators and countries all intent on bringing harm to England and its royalty.
He had a force of intelligent officers strewn everywhere. Not much got by without his knowledge, not forgetting he was indeed a top-class leader in the secret world of espionage and counterintelligence. He had managed to exploit weaknesses in others in which he cast his net far and wide. He knew exactly how to extract and use the levels of knowledge he was gaining. But more importantly, collating and using this to bring down all who failed to show respect and loyalty to Elizabeth and the country. Walsingham was a cult hero. His tactics certainly made people think at times, but we could well have seen a very different outcome than the one we were left with without his concerns. Francis Walsingham died on April 6 1590, he was buried beside his son at a private ceremony the following day. His monument and grave were destroyed in the Great Fire of London. But his name still remains today on a modern monument listing the graves that were lost.
Walsingham managed to pen a will; he had been given land grants by Elizabeth. He also received donations of cloth. His principal residences today no longer exist. His lack of money at the end was mainly due because he had spent it all on espionage to help his Queen Elizabeth and the Protestant cause over those trying times. His debt was eventually calculated; it wasn't pleasant reading, for he had become 43,000 pounds in the red due to his diligence and loyalty throughout his life. His debts were cancelled. Walsingham's only surviving daughter, Francis, gained a 300 pound per year annuity. Ursula continued living at Barn Elms, knowing that her husband was the spy who loved me; she died in 1602.
Walsingham was lauded by his Protestant fans, a sound pillar of the Commonwealth, chief patron by virtue. He had poems and sonnets written about him. It wasn't all glad tidings for him. Some thought him to be inhumane and cruel, and the Catholics portray him as ruthless, devious and driven by intolerance. Whatever your thoughts on Francis Walsingham, maybe it's a miraculous story and a career that encompassed the early days of espionage. He wasn't The Man with the Golden Gun, but he indeed held a Licence to Kill.
Enjoy this post?

Buy HRS a coffee