Henry FitzRoy
A child born out of wedlock and cloaked in secrecy, but all would be revealed. His rise through the ranks of power brought him great rewards and favour. But not everyone was happy, yet the King had spoken, and his word was final. We now look at the life of Henry Fitzroy.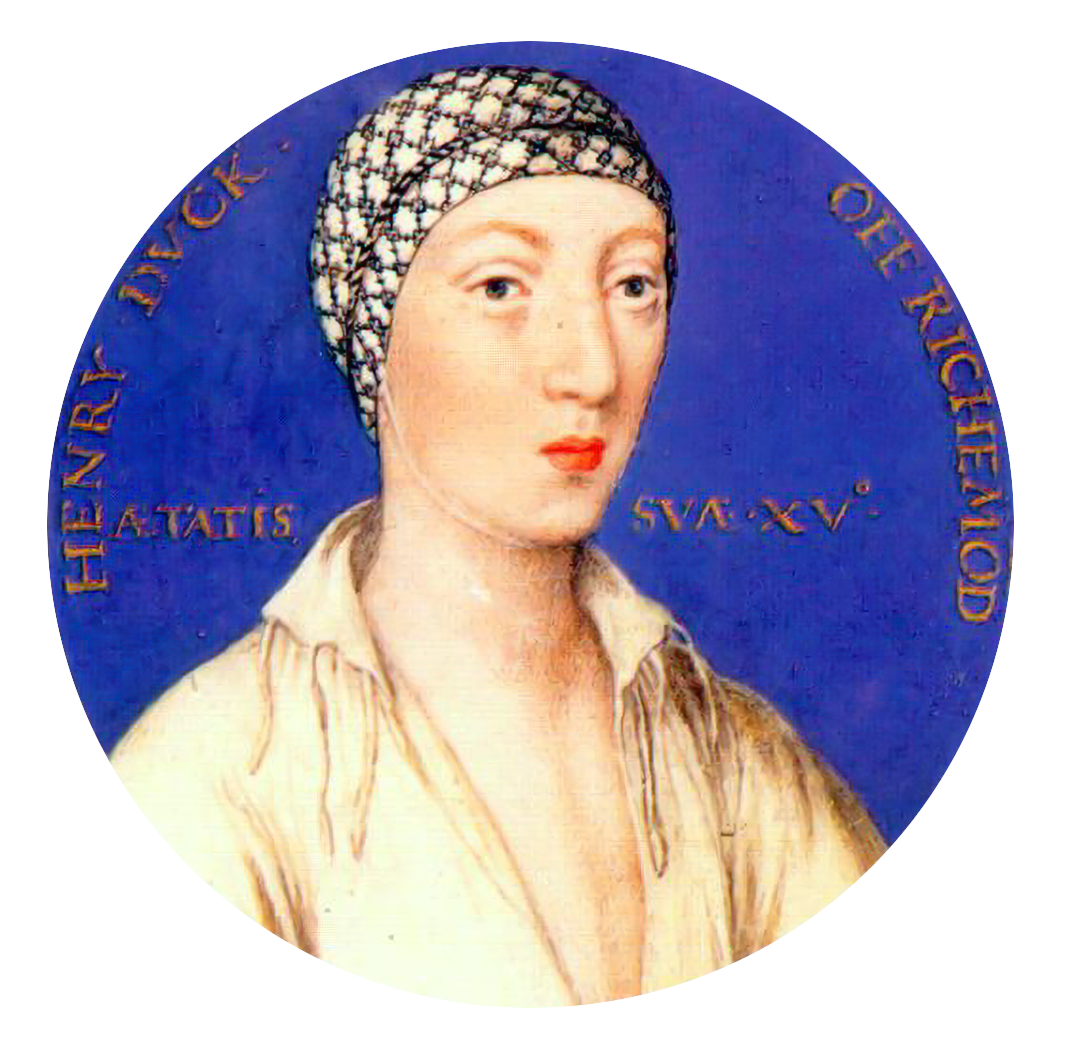 In the year 1519, a boy was born that would change the way of life at the Tudor court. A new Heir to the throne, maybe? A future King even? The dreams and aspirations of one man had come to fruition. There was only one problem. He'd been born out of wedlock and to a mistress! In the drawn-out game of thrones, this was not going to happen unless drastic changes were made to the constitution.
Henry Fitzroy's mother was a lady called Elizabeth Blount; she was a lady in waiting for the Queen Catherine of Aragon; his father was King Henry VIII. For the King, well, he was over the moon at this event. At last, he had produced a boy, and his abilities to father a son were now indisputable in his mind.
To avoid any scandal at Court, King Henry had Elizabeth moved to an Augustinian priory of St Lawrence at Blackmore. Although Henry was happy, which for him was a rarity, he also knew of the consequences this child could bring. However, discretion was the keyword, and there was nothing in any of Henry's dispatches to say otherwise. But inside, Henry was clearly delighted, a son; the one thing he had always desired was now a reality.
Fitzroy's christening was never made public, although it's said that Thomas Wolsey was in attendance, as he had been named as a godfather to him.
Much of Fitzroy's early years are obscure, but he was placed into Bridewell Palace at the age of six. Some people have suggested Fitzroy, although illegitimate, did not have an upbringing that would keep him out of sight and mind. It's said he was a frequent member at the royal nursery at Court; at least Henry would get to see him that way.
As a child of the day, Fitzroy, as with other youngsters, would have moved around, as his other royal half-sister Mary at the time. Back in 1519, Mary was three and lived under the guidance of Margaret Pole, Countess of Salisbury, who had replaced Lady Margaret Bryan as the lady Mistress of Mary's household. It's uncertain whether Fitzroy was placed here as a temporary measure.
Eventually, Fitzroy would be left with his nanny, a lady called Agnes Partridge. She was gifted £10 per year to bring up the boy alongside her own son Harry. But Fitzroy was now on the climb up the nobility ladder, and he was given his own household and status to go with it at Durham Place in the Strand.
The secret was out. Well, in some ways, Fitzroy had started to become recognised. Who was this new kid on the block? The King now threw caution to the wind and would dispel any myths about his boy.
If anything was sure, it was that Henry was fond of his son, despite the secretive nature of his upbringing. When Fitzroy reached the age of six, it was time to reveal his hidden secret to the world. At a lavish ceremony, Fitzroy was created as a Knight of the Garter on 24 April 1525. By June, he had been promoted to Earl of Nottingham and, on 16 June, became the Duke of Richmond. The titles kept coming quick and fast, and it's said by the end, he had become the second richest person in the kingdom behind Henry.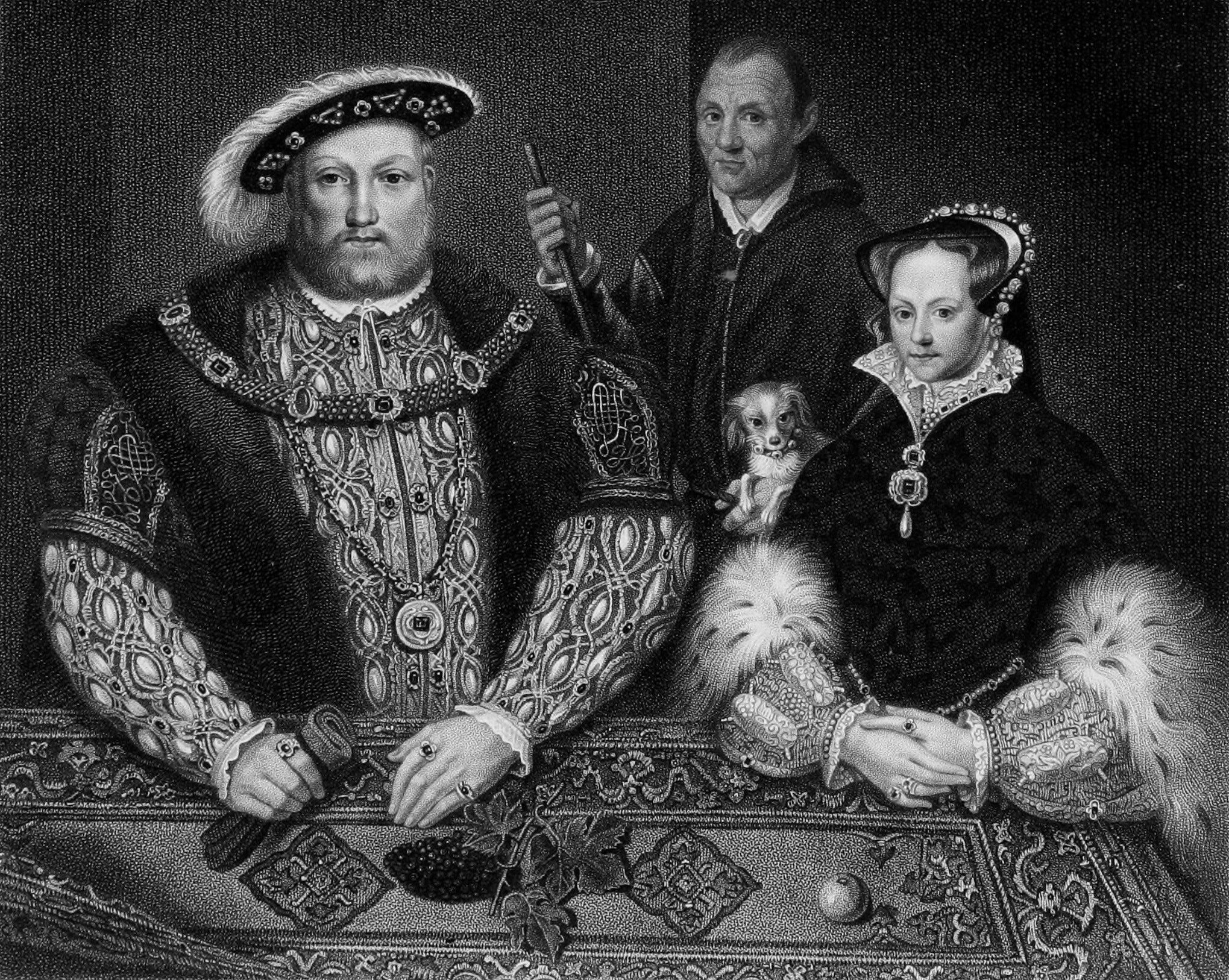 But Henry and his Tudor Dynasty were showing signs of uncertainty. Henry had been on the throne 16 years at this point and, in all that time, only had one legitimate child to show for it, Princess Mary. His wife Catherine of Aragon was now 40 years old, and there was little chance she would have any more children. Was Henry now looking towards his illegitimate son as a potential heir? A dukedom was a life-changing title for his son and was considered the highest in the land, it was a great honour, and people noticed this significant move on Henry's part.
Fitzroy now had an aura about him, and he had been elevated above and beyond what many expected. To support Fitzroy's status, he was given an annual payment of almost 5,000 pounds. Celebrations were in order; Henry arranged a great feast and quite possibly invited anyone who was anyone along for the ride. Whether his mother Elizabeth was present, no one knows. Yet back in the real world of Henry, his wife was now becoming increasingly under pressure. Catherine knew she had somewhat fallen from grace by not presenting her husband with a male heir, and now she feared that her daughter Mary might also succumb to the growing wave of rumours that Fitzroy could jump ahead in the queue to become the next monarch.
The Venetian ambassador wrote a letter at the time saying: " It seems that the Queen resents the earldom and dukedom conferred on the King's natural son and remains dissatisfied. At the instigation it is said of her three Spanish ladies her chief counsellors, so that the King has dismissed them from Court, a strong measure but the Queen was obliged to submit and have patience".
In 1527, the King sent Richard Croke he was the tutor of Fitzroy; on a journey to Rome, the Vatican would be his place to call and to ask the Pope if he would allow Fitzroy to become his legitimate heir. But Henry being Henry had another plan of action; why not try and kill two birds with one stone. His request changed, and now he wanted the Pope to allow divorce from Catherine, with the option to remarry and produce a son giving an irrefutable claim to the throne after his passing.
By 1529, Fitzroy was now always referred to as the Prince. Henry even asked him to bring charges against Thomas Wolsey. On Fitzroy's return to Court, he was joined by his mother, who was now widowed after her marriage to Gilbert Talboys. When Christmas arrived that year, Fitzroy was given a suite of rooms at Windsor, quite an achievement, as his half-sister Princess Mary would also stay there, but she had been given something a little less befitting to a person of her status. The consensus showed how high in regard Henry now thought about his illegitimate son.
At Court, the usual whispers were doing the rounds, and Henry was now making plans to annul his marriage and suggestions came forward that Fitzroy was about to marry Henry's daughter, Mary, strengthening the claim to the throne. In Rome, the Pope was getting anxious due to the proposed break from the Catholic church if Henry didn't get his way. For Fitzroy, this would be the start of a merry go round of possible suitors, yet none came to fruition.
Fitzroy, now aged fourteen, would finally meet his match. Lady Mary Howard was the only daughter of Thomas Howard, the 3rd Duke of Norfolk. It has been suggested that Anne Boleyn pushed the couple together; whether true or not, it certainly would have promoted the Howards and done little for the Boleyns as it's also said Anne was hostile to the union.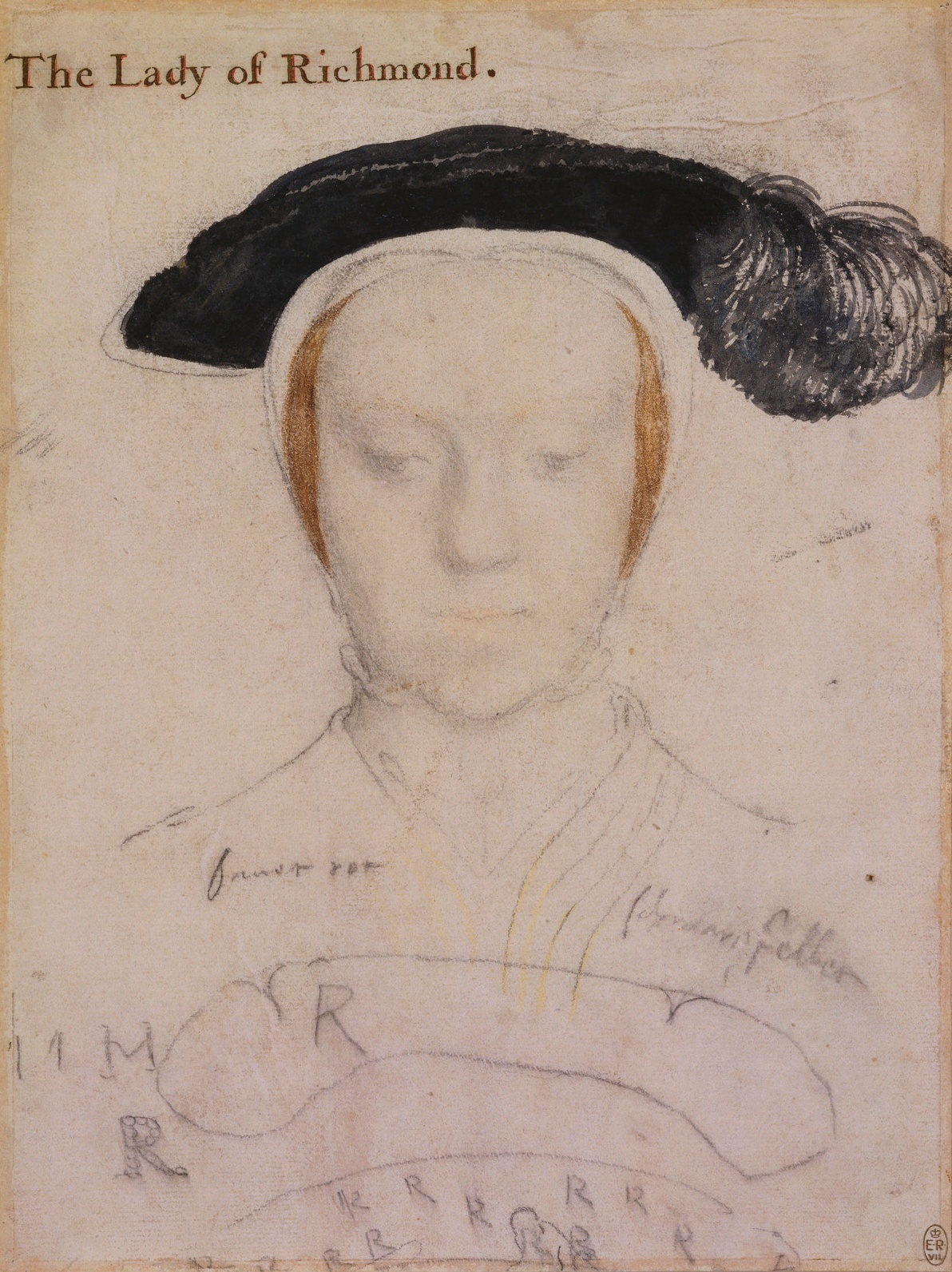 For others, the fact that Fitzroy had held a lifelong friendship with Henry Howard is a more plausible solution to the marriage of the couple. However, as much love, as could be between the couple, it was never consummated.
Fitzroy would now set off on his travels, firstly to Ireland where it's said he would become King, but then he got recalled to Parliament by Henry. By November 1535, he was back at Court in Windsor. On almost a daily basis, Fitzroy would speak with his father. On one of these meetings, Henry declared to Fitzroy that he and his sister Mary were lucky to still be alive after accusations of Anne Boleyn attempted to have them both poisoned. Henry was in the throes of divorcing Anne at this point. But due to aggravating circumstances, Anne had been charged with infidelity and was now brought before a court accused of treason. Fitzroy would witness the trial and death of Anne in 1536.
In June of that year, Henry was hoping to push through parliament a new Act of Succession. The Act would allow Henry an opportunity to give his throne to anyone he desired, but it would also disinherit Elizabeth the Kings daughter to succession. There is little evidence to suggest anything untoward would have occurred on the back of this Act. However, it did give Henry new potential powers, which was the worrying thing for most.
On the day of the Act, Fitzroy was not in attendance; he was ill and suffered from chest pains and fits of coughing. When parliament closed on 18 July, Fitzroy was still unable to resume his life due to the ongoing illness. Now Henry and his third wife, Jane Seymour, moved Court to Sittingbourne in Kent. Although Fitzroy was also due to move, his illness prevented him.
Fitzroy's illness worsened; he suffered from consumption and had been diagnosed as incurable. Fitzroy's death was swift. He finally succumbs in July 1536, shortly after the execution of Anne Boleyn.
Henry made the funeral arrangements, and Thomas Howard would organise the affair. It's strange that after so many plaudits from Henry, his son would once again be cloaked in secrecy. Henry gave orders that the body should be wrapped in lead and taken for secret internment. However, the Duke of Norfolk's servants carried the body in a cart with straw covering the remains, not entirely conducive to the Kings wishes. Just two mourners would be in attendance along with the Earl of Surrey Fitzroy's long time friend.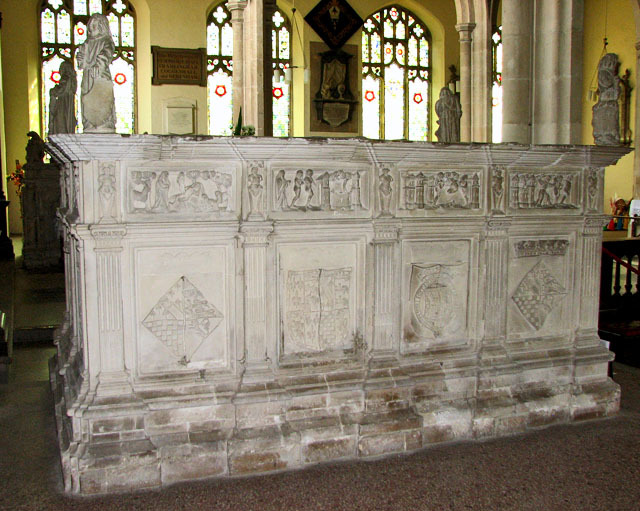 Henry found out about the mistakes in not following his orders on the burial, and Nobility and courtiers now suggested that he may pay the price by being sent to the tower. Yet, Norfolk himself said, "I trust the King will not blame me undeservedly."
However, this isn't the end of the story! In Lincolnshire, where Fitzroy and his mother had influence, an uprising was starting, the locals were very disenchanted with Henry, the churches and abbeys were under pressure, and Henry would be sending auditors to assess the area. A rebellion was growing, and by 2 October, a large group of men were now set to confront the Kings advisers. Robert Aske led what became to be known as the Pilgrimage of Grace.
Henry was very unpopular, but did he care? He crushed the rebellion. Henry was in no mood for commoners to try and underestimate his power or his rights. This brings us back to Fitzroy; had he been alive, he would certainly have been the man to destroy the gathering. Yet it was left in the hands of the Duke of Suffolk, Charles Brandon, along with 5,000 men would heavily punish any retribution and carry out executions at will.
It was an area well known to Fitzroy when alive and an area of England he had much influence. Henry died just over ten years after Fitzroy and was succeeded by his legitimate son to Jane Seymour, Edward.
Thomas Fuller once wrote: Well was it for them that Henry Fitzroy his natural son ... was dead, otherwise had he survived King Edward the Sixth, we might presently have heard of a King Henry the Ninth, so great was his father's affection and so unlimited his power to prefer him.
After the Dissolution of the Monasteries, Fitzroy's body was moved to Framlingham Church in Suffolk. His wife, Mary Howard, was also buried in his ornate tomb after her death in 1557.
The death of Henry Fitzroy was devastating for Henry; he was in despair not only because he had now lost a much-loved son, but also yet again he would have no potential male heir to continue the dynasty. Both of Henry's daughters had been made illegitimate, which just made his days seem even longer than usual. The events of 1536 were quite possibly the beginning of the end for Henry, and it certainly changed the monarch's behaviour forever.
Enjoy this post?

Buy HRS a coffee