Princess Cecilia of Sweden
A Princess of Sweden as the daughter of King Gustav I. She became a very close friend and a favourite of Elizabeth I. Yet scandal and debt would tarnish her throughout life. We now look at the remarkable times of Princess Cecilia.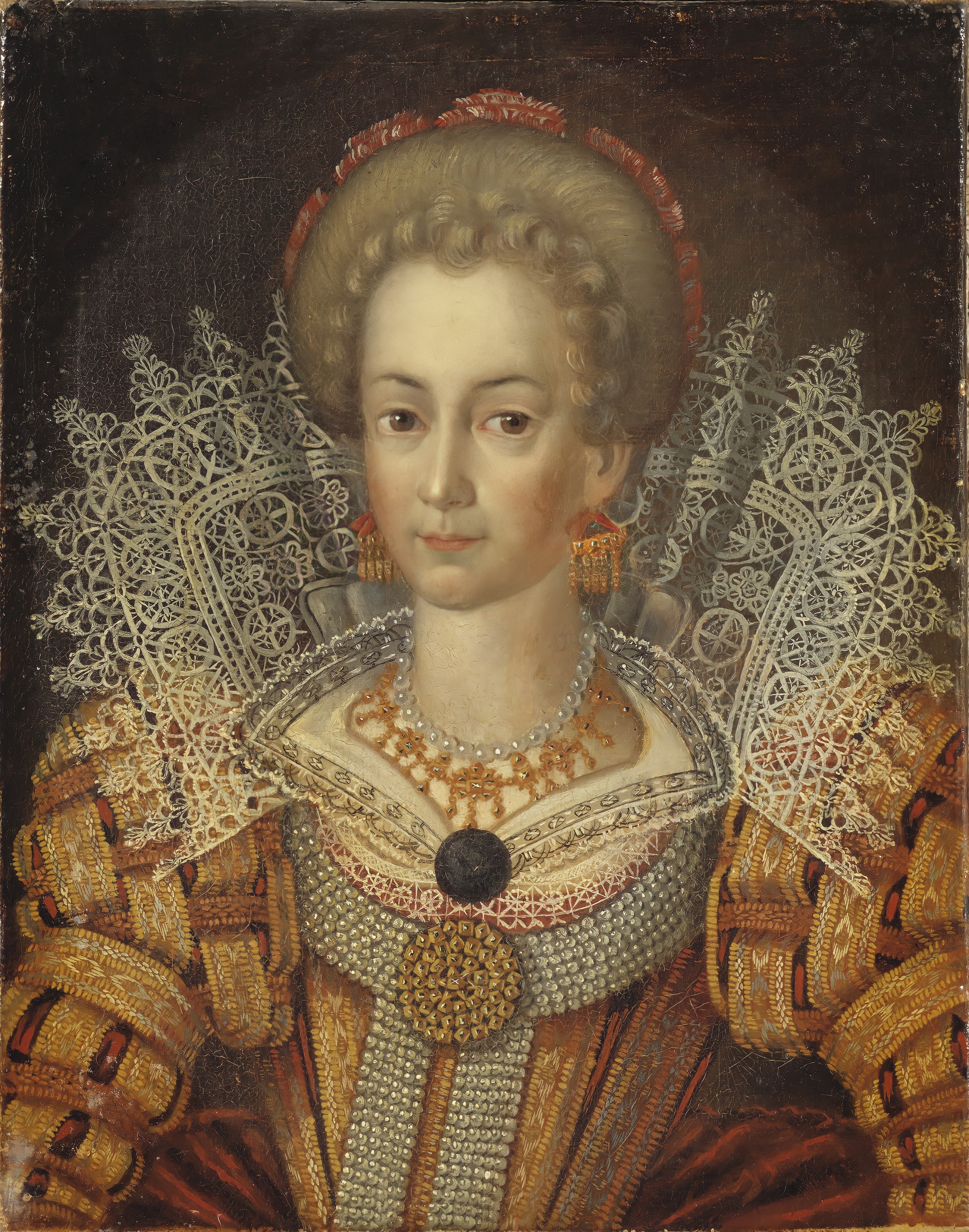 Cecilia was born on 16 November 1540 in Stockholm. She had a charm and affection and proclaimed a child of great beauty. During her early years, Cecilia was brought up within the royal nursery along with her siblings. When her mother died Margaret, in 1551, she would be moved around until her father remarried to Catherine Stenbock.
By 1556, Cecilia and her sisters were now at an age where they could be presented with marriage possibilities. To help them achieve a suitable companion, they were each given a large dowry, and each had their portraits painted. Gustav would create a treaty and marriage alliance to Ostfriesland, a strategic area close to Denmark. Today it has become the German state of Lower Saxony.
By 1557 the King had completed the trading side to the arrangement, and the following year, Edzard II, Count of East Frisia, would travel to court to decide which one of Gustav's daughters he would prefer. He chose Catherine. Finally, their wedding took place in Stockholm on 1 October 1559. By November, the newlyweds would now set off on their journey back to Edzards home. On the trip, they were accompanied by Cecilia along with Edzards brother, John II. It was upon this journey that a great scandal started. The couples had been invited to stay at Vadstena Castle en route to the home of Prince Magnus. While staying here one night, John was caught inside the chambers of Cecilia, nothing wrong with that, I hear you say! Unfortunately for both of them, he was caught without his trousers down. It would send eruptions around the world of nobility and became known as "The Vadstena Thunder."
Gustav had always been reluctant to allow Cecilia to go on the journey as he planned a wedding between her and Georg John of Palatine Veldenz. Also, because of winter, he had doubts about travelling through the country because of the time of year. However, to keep warm, John and Cecilia were cuddling up over consecutive nights. The guards at the castle had witnessed a man climbing through a bedroom window. It was decided the only way to find out who this intruder was and what he was doing. Was to place a guard outside the room and keep a watch on the windows. This way, whoever the man was would have no comeback on the alleged charges. For four consecutive nights, the same man climbed into Cecilia's room. Cecilia's brother Eric was informed of the goings-on; he discussed what actions were appropriate with his brother Magnus and the rest of the court.
Yet John was caught, and literally with his pants down! It wasn't a great way to be discovered, and to John's and Cecilia's horror, John was imprisoned by Eric. He had him interrogated before being sent to the King, Gustav. John would be imprisoned again upon his transfer. Catherine and Edzard ended up under house arrest, while Eric and Cecilia were recalled to Stockholm. It's said Cecilia accused her father of beating and ripping her hair off. Gustav apparently cried when he was telling the story to his queen Margaret.
Gustav blamed both Eric and Catherine for not keeping a closer eye on their sister. Eric was chastised over the event for making it public when affairs such as this should have been kept under wraps and private. But it was all too little too late, the scandal was out, and now the only solution was to deal with this unfortunate saga as quickly as possible. Catherine tried to act as a mediator in the affair; her protests at Cecilia losing her jewellery on the back of this seemed to fall on deaf ears.
Catherine asked Catherine Stenbock the queen to resolve the issue. Even John was pacing up and down in his cell without knowing, yet several ambassadors from different countries had arrived with pleas for his release. In the light of events throughout history, this comes across as nothing more than a storm in a D cup!
By the summer of 1560, John gained his freedom, but he had to swear before the King and the court that nothing sexual had taken place between himself and Cecilia. To note this occasion, the brothers of Cecilia had a coin imaging herself in a bath and suggesting her innocence. It was based on the historical image of Susanna in the bible.
Just three years later, Cecilia found herself in hot water again, not a bath this time, but by having late-night parties with her sister. It would lead to another argument between Cecilia and Eric. But Eric insisted this type of night owl must have her wings clipped, especially on the back of her scandal, and if any more news were to break out, it would cause damage to the family's reputation. Cecilia found herself virtually under house arrest, she was watched constantly, and her movements were heavily restricted.
Cecilia and her sister Anna should by now have been married, and both had suitors waiting in the wings. One was Georg John, yet when given the choice of lady, he chose Anna mainly due to the scandal in which Cecilia was involved. Cecilia would have to wait a while longer, memories were long, and she struggled to attract anyone. Yet, in June 1564, her day arrived. Although Christopher II, Margrave of Baden-Rodemachern, now became her husband, this was done with little to no negotiation, perhaps more strangely without any political ties or agreements.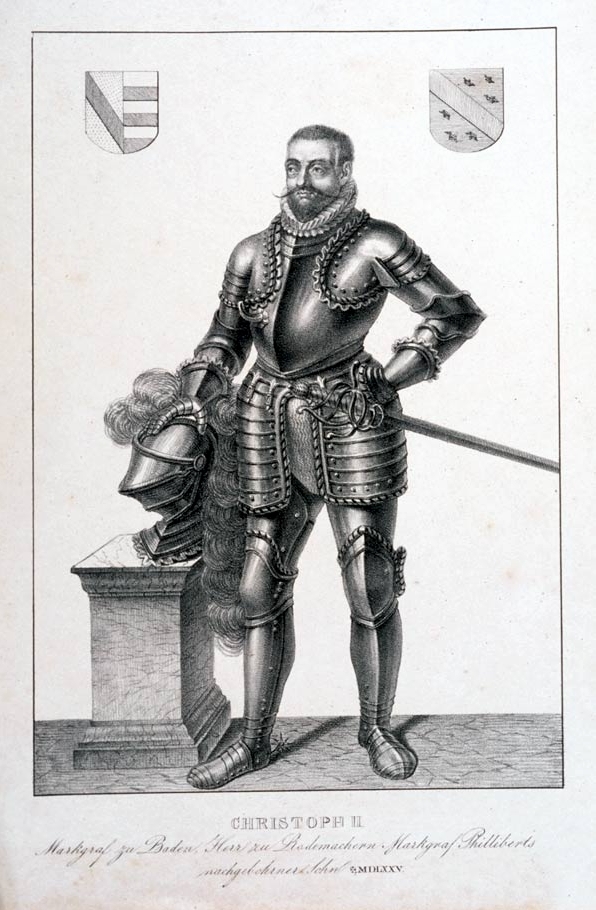 After her wedding, Cecilia travelled to England alongside her new husband. It was in the Autumn she would finally arrive after an arduous journey. Before the visit, Cecilia had written often to Elizabeth I forming what would become a long-lasting friendship. By now, Cecilia had learnt the English language, mainly from other English people who were resident or visiting Sweden. She departed Calais in September 1565 and, upon arrival, was given Bedford House in London as a home from home.
A welcoming committee was led by the Countess of Sussex, who was the wife of William Cecil. Cecilia would make her formal introduction a couple of days later. She strolled into the court looking elegant in her black velvet with silver trim alongside her ladies in waiting, who were all presented in red.
The Queen and Cecilia hit it off, and an invite for Elizabeth to visit Cecilia at Bedford House was accepted. The unlikely double act got along really well. More outings would occur, weddings and dinners, and at Christmas in 1565, Cecilia had the honour to receive communion directly after Elizabeth. While Cecilia was in England, she would give birth to her first child, Edward. It would be Elizabeth who carried the infant to his christening. One of Cecilia's maids, Helena Snakenborg, would continue to enjoy the court in England so much, so she stayed after Cecilia's departure in May 1566. Helena would go on to become the Marchioness of Northampton.
Although Elizabeth and Cecilia were pretty much inseparable, Cecilia did have one question for the queen. She had hoped to convince Elizabeth to marry her half brother King Eric XIV, but as we know, this never materialised. Back in Sweden, Eric was aware of the wonderful friendship between his sister and the Queen of England. He looked upon this as a very strategic move and one that would undoubtedly enhance his attempts to quell the ongoing war between Sweden and Denmark.
But as with all things political back in the day, it certainly was a lot more complicated than just the wink and nod of agreement. It's thought on the question of marriage; Cecilia approached Robert Dudley, the Earl of Leicester, to ask the question.
That wasn't all; Cecilia made pleas to Elizabeth to become involved in attempting to gain the release of her brother John who had been imprisoned by Eric some years earlier. The queen obliged, but things were about to turn sour. Cecilia, in Elizabeth's eyes, had got too close to the Spanish ambassador at court. The damage was done. Cecilia's relationship had caused a rift, not only that Cecilia had collected enormous debt while in England, She was living beyond her means, and all to ensure her status at court.
By the end of 1566, Christopher, her husband, had to leave the country in an attempt to raise monies to pay for his wife's spending spree. Upon his return, he attempted to abduct Cecilia from her creditors, this plan failed, and he was locked up. However, Elizabeth felt some compassion for the couple's downfall and would release Christopher from his shackles. The relationship between the queen and Cecilia had run its course. Cecilia had few options left, and she pawned her remaining jewellery and wardrobe to gather enough money to head back across the channel.
Upon arrival at Dover, just before boarding, she was stopped in her tracks, and all her luggage was taken away by her creditors. To the amazement of Cecilia, they also took her ladies in waiting, although they had no debt. This left her with nothing more than the clothes she was wearing.
Cecilia was pregnant, and when the couple finally arrived in Rodemark in north-eastern France. She had given birth; unfortunately, the boy was disabled. Cecilia would blame the creditors for this for the remainder of her life.
August 1565, Cecilia would arrive at her destination. Rodemark would be her home for the next five years.
Religious wars were ongoing throughout the Netherlands, and on many occasions, the Duke of Alba's troops would occupy her lands. Eventually, Cecilia would write to her brother John III of Sweden. She feared for her own life and that of her husbands, yet permission would need to be granted for them to return to Sweden.
The plot thickened in 1571 when Cecilia was informed a merchant ship had arrived carrying John Dymosh; he had been one of her creditors in England. But now, he and a fleet of 50 boats had surfaced in Swedish waters. Cecilia asked John III to confiscate the fleet and place in prison Dymosh, which he did and would spend the next five years.
Christopher was sent away by John III; this was part of a deal for him to be allowed to live in Sweden after their return. His goal was to get mercenaries to fight for Sweden against Russia in an ongoing war. Cecilia would never see her husband again; he never returned.
Now alone, Cecilia would be offered the town of Arboga where she would call herself the Countess. She would manage the town, ensuring the respected laws and keeping a close eye on taxation regarding the movements of imports and exports. She would now earn most of her money through farming and mining, but she also had another interest that would cause much tension again. Piracy!
John asked Cecilia to decrease any Russian trade during the war, but Cecilia took this further than instructed and attacked friendly shipping such as the Danes. It didn't bode well as this now escalated tensions between and Sweden and Denmark. The Mornay plot was devised in 1574 to assassinate John III of Sweden, free the imprisoned Eric XIV of Sweden and place him or Charles IX of Sweden upon the Swedish throne.
It was planned to have John killed by a dance troupe of Scottish mercenaries performing a sword dance. The main instigator was Charles de Mornay, a once favourite of Eric XIV. But his plan never amounted to anything, de Mornay pretty much bottled the project, yet his work in devising it all came back to haunt him. In 1574, he was arrested and executed. Cecilia was thought to have been a significant partner in this plot, although no evidence existed to accuse her. John thought differently he said when he was away, Cecilia must not be allowed into Stockholm Castle; he also ordered his governors to keep a watchful eye on her movements. In August 1575, news reached Cecilia that her husband had died.
It looked possible that she may have some rights with her son now able to take his father's title. Her former in-laws had taken action to prevent any social climb for Cecilia, and her lands and rule of Baden-Rodemarchern were confiscated. Although Cecilia sent a delegation to secure her rights, they were dismissed.
Elizabeth had an idea back in England, although the once friends parted on a sour note some years earlier. Elizabeth seems to have come around a little. She offered Cecilia the hand of Robert Dudley, Earl of Leicester. But on speaking with her brother John, Cecilia was advised to say thanks, but no thanks.
Once again, politics would come to the fore, the ongoing wars around Europe at the time. John wished to make an alliance with Spain, and this was hoped to prevent Denmark and Poland from becoming drawn into Sweden's ongoing war with Russia.
Cecilia had become a catholic, and John thought this conversion could be used to his advantage. If he succeeded, he hoped that Cecilia might become a governor of a Spanish-held country within Europe, with Luxembourg preferred. Cecilia was now in negotiations of her own; she supported the plans to help her gain governance with Spain and offered her private fleet of pirates to help the Spanish in their ongoing war with the Netherlands. But her brother Charles who was protestant, attacked her ships with his own.
The hole Cecilia was digging was getting deeper, yet she remained faithful to the Spanish and continued her dealings with the Spanish ambassador Eraso. John III was unhappy after his negotiations failed with Spain, and he was alarmed at how Cecilia had become a little too friendly with them. John, in his wisdom, had her and the Spanish ambassador exiled.
Cecilia went to Baden in 1579, her aim to regain control of lands but in the name of her son. Eraso lived with Cecilia for a period of this time before he returned to Spain. But Cecelia, who had never been far away from scandal throughout her life, was once again the headline news. She had given birth to a daughter, yet she had been widowed for at least four years. Eraso was called out as the father to this child.
The child was placed in a convent; Cecilia would not see her again until 1622. By this time, she had grown and taken vows to become a nun. Her adopted name was given as Charitas. Although Cecilia's life was controversial, she never gave up on attempting to gain what she thought were her rights to her late husband's lands. She gathered support from family and friends. But it would be her singular alliance with Spain that caused the most significant ongoing problem for her.
She eventually lost support from John. He refused her any chance of entry back into Sweden after Cecilia had opposed a proposed marriage between John and Gunilla Bielke, a woman who had influenced John on his religious policies in favour of Protestantism.
By 1588 her son Edward took control of Baden, but he also inherited large debts from his mother. This was one aspect of Cecilia's life she never quite got right. Little was left now for Cecilia. However, Edward married Maria van Eicken. As she was not a member of the high nobility, she was not considered a befitting wife for a margrave and their children were never accepted as relatives. Although, Edward would eventually fall from grace. He was deposed and spent the rest of his life living in various places attempting to raise funds.
Cecilia had some sway, and she was described as a talented woman who spoke very well and evoked cheer with many of her stories. Yet her conversion to Catholicism would become the bane of her life. One political activist Everhard van Reyd claimed Cecilia had once hosted a brothel in Antwerp and that her son had to come and remove her by pulling her hair.
Life was increasingly tricky for Cecilia; from an early age, much was hoped for her. She had a splendid upbringing, yet her monetary skills left so much to be desired, which would eventually lead to her downfall. It came crashing to an end in 1618. Creditors were once again hot on her trail. She managed to flee to Lorraine. By the time the protestant line of authority had been removed by the Imperial army during the "Thirty Years War" in Baden. Her grandson, a Catholic, would take control and give Cecilia one last opportunity to return to her estate in Rodemarchen.
Cecilia would die on 27 January 1627, at the grand old age of 86. She was in comfort and surroundings that she had yearned for years. She now rests in the church at Rodemark. Her life was dominated by scandal and debt. She was undoubtedly a fearless woman in her pursuit of the high roller lifestyle. You could say she had the best debts in the world, as every one of them was outstanding!
Enjoy this post?

Buy HRS a coffee