Richard III
His death brought to an end the War of the Roses. He was the last of the Plantagenet kings, a much-maligned man who even today causes much controversy. Many theories and myths surround him. But who was this man, and should he still be ridiculed? We now look at the life of Richard III.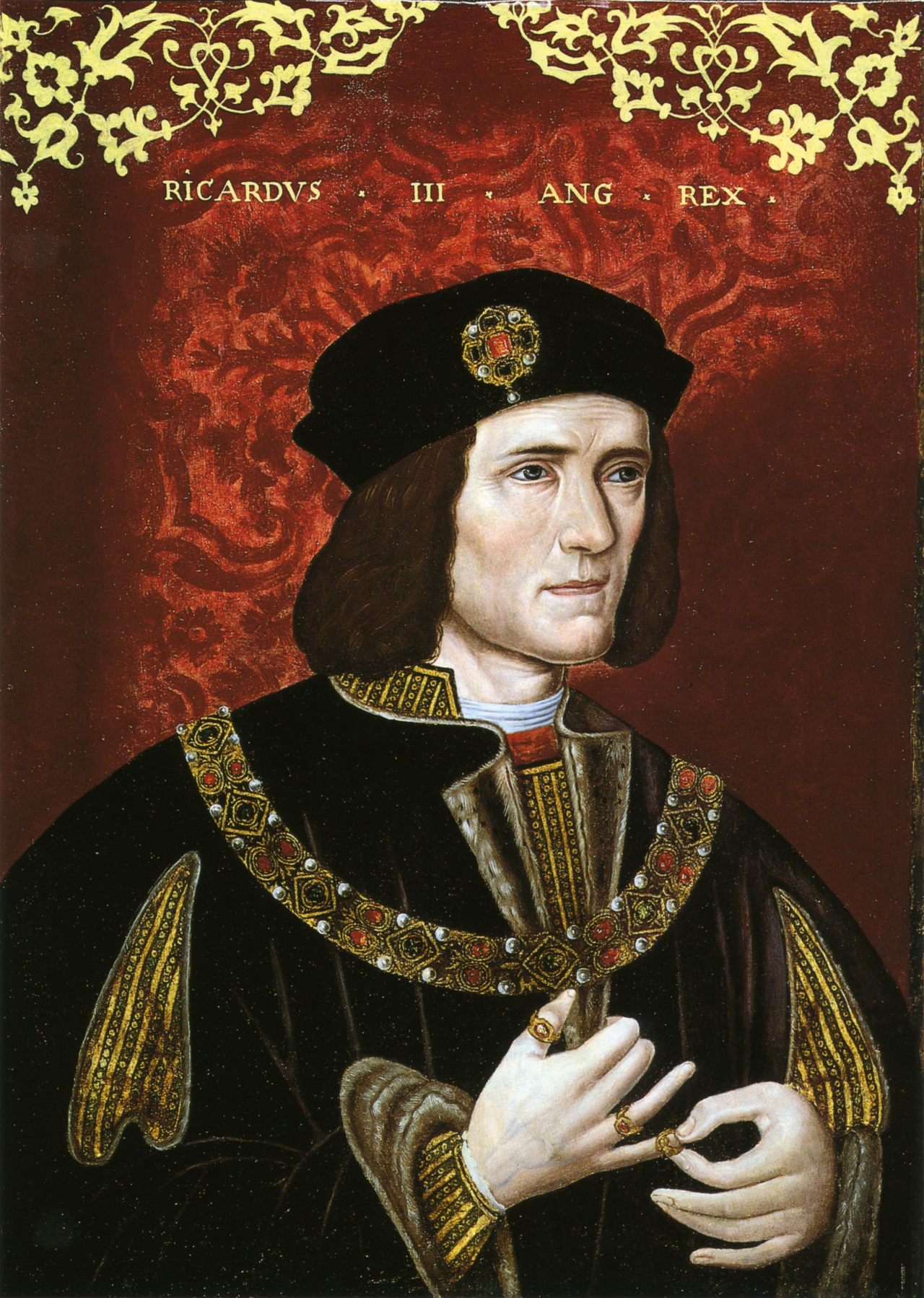 The eleventh among the twelve children of Richard, the third Duke of York and Cecily Neville, Richard was born at Fotheringhay Castle on October 2 1452, in Northamptonshire; he was also the of the youngest to survive childhood. During the 15th century, civil war rocked England between two factions: Yorkists, who supported Richard's father's right to the throne, and Lancastrians, who were loyal to King Henry VI and his wife, Margaret of Anjou. In 1459, following his father's exile and the Yorkists' departure from England, Richard and his older brother George were left in the custody of their aunt, Anne Neville, Duchess of Buckingham.
Their mother took Richard and George to the Low Countries after their father and elder brother Edmund, Earl of Rutland, was killed at the Battle of Wakefield on December 30 1460. They returned to England after the Lancastrians were defeated at the Battle of Towton. Richard was made a Knight of the Garter and a Knight of the Bath when his older brother was crowned King Edward IV on June 28, 1461. In 1464, while he was 11 years old, Edward named him the single Commissioner of Array for the Western Counties.
By the time he reached seventeen, he had possessed an independent command. Richard spent several years of his childhood at Middleham Castle, Yorkshire, where he was tutored by his cousin Richard Neville, 16th Earl of Warwick. The latter became renowned as 'the Kingmaker' for his part in the Wars of the Roses. Edward IV gave £1000 to Warwick in 1465 to help fund his brother's schooling as a knight, which Warwick supervised. The latter became renowned as 'the Kingmaker for his part in the Wars of the Roses. Edward IV gave £1000 to Warwick in 1465 to help fund his brother's schooling as a knight, which Warwick supervised.
Warwick may have considered the King's brothers as strategic matches for his daughters, Isabel and Anne. Even at this early stage: young nobles were frequently sent to be nurtured in the households of their anticipated future husbands, as was the case with the young dukes' father, Richard of York. Edward IV opposed the marriage as the King's friendship with Warwick deteriorated. During Warwick's lifetime, George was the sole royal brother to marry one of his daughters, the elder Isabel, without the King's approval on July 12 1469.
George joined his father-in-law's rebellion against the King, but Richard stayed faithful to Edward, despite rumours that he had been sleeping with Anne. Richard married Anne Neville on July 12, 1472, after the Yorkists defeated the Lancastrians at Tewkesbury. Anne had already married Henry VI's only son, Edward of Westminster, in late 1470. But Edward died on May 4, 1471, at Tewkesbury, while Warwick died on April 14, 1471, at Barnet. Richard's marriage plans clashed with George's. According to John Paston's letter dated February 17, 1472, George was not pleased with the marriage. This was due to an inheritance Anne shared with her elder sister Isabel, whom George married in 1469. The earldom was also in jeopardy as Richard Neville had married Anne Beauchamp, 16th Countess of Warwick. Despite her father's lack of male heirs, the Countess was officially the owner of the large Beauchamp estates.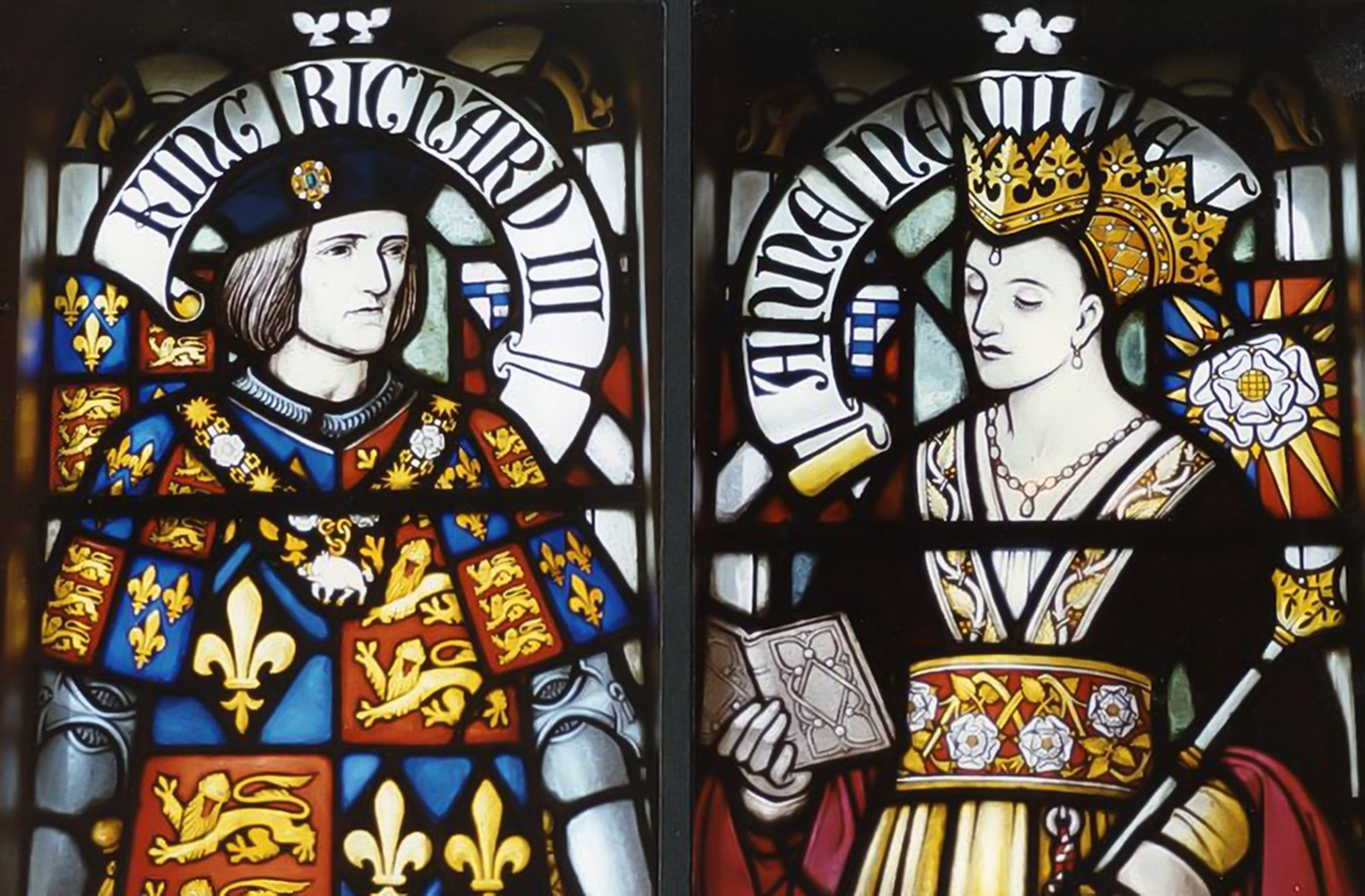 If you're wondering who John Paston was, he was the author of the Paston Letters, a collection of correspondence between members of the Paston family of Norfolk gentry and others connected with them in England between the years 1422 and 1509. One dated February 1472 indicates that the marriage was still being arranged. To secure George's ultimate approval to the wedding, Richard abandoned the majority of the Earl of Warwick's land and fortune, including the earldoms of Warwick. He conceded the office of Great Chamberlain of England to George. Richard then held the forfeited properties awarded to him by Neville in the summer of 1471: Penrith, Sheriff Hutton, and Middleham, where he eventually established his marital home. This was obtained on April 22, 1472. The marriage was invalid due to George's first-degree consanguinity with Anne's sister Isabel. Nevertheless, Anne and Richard lacked such kinship. Richard and Anne's marriage was never declared null, and for 13 years, it was open to all, secular and canon lawyers included.
In June 1473, Richard convinced his mother-in-law to leave the sanctuary and join him at Middleham. In 1473, King Edward IV ordered that part of George's property be returned to the Crown, which enraged George, who loudly expressed his displeasure. According to John Paston's November 1473 letter, King Edward tried to maintain order by "stifling" his two younger brothers. Parliament convened early in 1474, and Edward attempted to reconcile his brothers by announcing that both men and their spouses would benefit from the Warwick fortune in the same way as if the Countess of Warwick had died "naturally."
George's misgivings about the validity of Richard and Anne's marriage were addressed by a clause guaranteeing their rights if they were divorced. Richard was awarded the Neville estates in northern England the following year, at the expense of Anne's cousin, George Neville, 1st Duke of Bedford. Following Isabel's death, King Edward forbade George to marry Margaret's stepdaughter, Mary of Burgundy, in 1477.
On November 1, 1461, Richard was created Duke of Gloucester, and the following August, he received significant lands in northern England, including the lordships of Richmond in Yorkshire and Pembroke in Wales. He acquired the properties forfeited by John de Vere, 12th Earl of Oxford, in East Anglia. On his birthday in 1462, he was appointed Constable of Gloucester and Corfe Castles, Admiral of England, Ireland, and Aquitaine, and Governor of the North, establishing himself as England's wealthiest and most powerful nobleman.
He was promoted to the position of Constable of England on October 17, 1469. In November, he succeeded William Hastings, 1st Baron Hastings, as Chief Justice of North Wales. The following year he became Chief Steward and Chamberlain of Wales. On May 18, 1471, Richard became England's Great Chamberlain and Lord High Admiral. He became High Sheriff of Cumberland, Lieutenant of the North, and Commander-in-Chief against the Scots. On July 14, he inherited Warwick the Kingmaker's Lordships of Sheriff Hutton and Middleham in Yorkshire and Penrith in Cumberland. Richard displayed his allegiance to the King throughout the latter half of Edward IV's reign, in contrast to their brother George, who associated himself with the Earl of Warwick during the latter's rebellion in the late 1460s.
Following Warwick's 1470 revolt, in which he made peace with Margaret of Anjou and guaranteed the restoration of Henry VI to the English Crown, Richard, Baron Hastings, and Anthony Woodville, 2nd Earl Rivers, evaded capture at Doncaster by Warwick's brother, John Neville, 1st Marquess of Montagu. They set out from King's Lynn on October 2 in two ships; Edward landed in Marsdiep and Richard in Zeeland. Edward was said to have had to use his fur cloak to fund their journey, having left England in a hurry with nothing, while Richard borrowed three pounds from Zeeland's town bailiff. They stayed in Bruges with Louis de Gruthuse, Edward's Burgundian Ambassador. But it wasn't until Louis XI declared war on Burgundy that Charles, Duke of Burgundy, aided their return with £20,000, 36 ships, and 1200 men. They left Flushing for England on March 11 1471.
Warwick's arrest of local sympathisers prevented them from landing in Yorkist East Anglia, and their ships ran aground at Holderness on March 14. The town of Hull refused to admit Edward. Like Henry of Bolingbroke before deposing Richard II in 1399, he gained entry to York by claiming to be recovering the Dukedom of York and not the Crown.
After he reconciled with his brother George, Edward launched a battle plan in which he intended to reclaim the Crown through warfare. Some historians believe that Richard was one of his chief lieutenants, and some of Richard's loyal soldiers, like Sir James Harrington and Sir William Parr, were some of the first to lend him support.
After his first fight, the 1471 Battle of Barnet, Richard was considered to have outflanked the wing of Henry Holland, the 3rd Duke of Exeter, although the extent to which his command was integral is open to debate. The fact that Richard's personal household experienced damages shows that he was directly involved in the fighting. A contemporary source leaves no question that he was positioned at the front of Edward's army to defend against the Lancastrian forces commanded by Edmund Beaufort, 4th Duke of Somerset, at the Battle of Tewkesbury.
For this, he was appointed Constable of England on May 4, 1471, and joined John Howard as Earl Marshal in the trial and sentencing of leading Lancastrians captured after the fight. While harbouring resentment toward King Louis XI for assisting his Lancastrian adversaries in the past, Edward went to Parliament in October 1472 to obtain funding for a military expedition. Calais, July 4, 1475. Richard's army featured a sizable private contingent. Although he is widely known to have publicly opposed the eventual treaty with Louis XI and to have abstained from the negotiations, one would expect someone of his stature to play a critical role. However, he was present when Edward issued instructions to his commissioners to the French court.
Richard was the most powerful magnate in northern England until the death of Edward IV. He was well-liked, especially in York, but whether Richard felt the same way has been questioned. Richard received considerable authority in the region from Edward IV. Following his accession, Richard established the Council of the North, with his nephew John de la Pole, 1st Earl of Lincoln as president. He formalised the royal Council as a legal entity. Including all letters and judgments issued by the King or in his name.
By July, the Council had adopted "Regulations" requiring councillors to act impartially, disclose vested interests, and meet at least every three months. Richard's growing prominence in the north beginning in the mid-1470s somewhat explains his retreat from the royal court. He had served as Warden of the West March on the Scottish border since September 10 1470, and again in May 1471; he used Penrith as a base for 'effective measures' against the Scots while 'enjoying the profits of the estates' of the Forest of Cumberland. Simultaneously, the Duke of Gloucester was appointed sheriff of Cumberland for five consecutive years in 1478, being designated as 'of Penrith Castle'. In May 1480, he was appointed Lieutenant-General of the North, a position created to avert a Scottish invasion. According to a contemporary French chronicler, Louis XI tried to form an "Auld Alliance" with Scotland to conquer England.
Richard was empowered to summon Border Levies and issue Commissions of Array to repel Border incursions. He joined forces with the Earl of Northumberland in counter-raids, and when the King and Council declared war in November 1480, he was granted a salary of £10,000. Due to the King's failure to arrive to lead the English force, intermittent skirmishing continued until early 1482. Its principal operational area was Yorkshire and the northeast, and its primary responsibilities included resolving land disputes, maintaining the King's peace, and prosecuting lawbreakers.
Edward IV's 12-year-old son Edward V succeeded him on April 9, 1483. Richard was made Lord Protector of the Realm and moved to London from Yorkshire at the request of Baron Hastings. Richard and his cousin, Henry Stafford, 2nd Duke of Buckingham, met Queen Elizabeth's brother, Anthony Woodville, Earl Rivers, in Northampton on April 29, as scheduled. Richard and Buckingham had a joint guard of 600 men, while Earl Rivers had 2000 men to accompany the young King to London. Edward V had been dispatched to Stony Stratford. Initially amicable, Richard arrested Earl Rivers, his nephew Richard Grey, and his associate, Thomas Vaughan. They were brought to Pontefract Castle and executed on June 25 on a charge of treason against the Lord Protector following their appearance before a tribunal presided over by Henry Percy, 4th Earl of Northumberland. Richard had been appointed executor of Rivers' will.
After arresting Rivers, Richard and Buckingham relocated to Stony Stratford. Richard informed Edward V of a conspiracy to deprive him of his role as Protector; the culprits had been apprehended. He then escorted the King to London. Following Buckingham's advice, Richard moved Edward to the Tower of London's royal apartments, where kings traditionally awaited their coronation. Richard then moved to Crosby Hall in London in 1483 and then to Bishop Gate. The Duke now falls King Edward the Fifth and his brother into the Tower where they would never leave. The populace gradually retreated from the Tower and flocked to Crosby Hall, where the Protector maintained his residence, leaving the King and his brother now desolate.
When the Queen Dowager heard the news of her brother's arrest on April 30, she sought refuge in Westminster Abbey. Her previous marriage's son, Thomas Grey, 1st Marquess of Dorset; her five daughters; and her youngest son, Richard of Shrewsbury, Duke of York, all joined her. Richard wrote to Ralph, Lord Neville, and the City of York on 10/11 June, begging for their assistance in prosecuting "the Queen, her blood adherents, and affinity," whom he accused of preparing his assassination.
Richard accused Hastings and others of conspiring against him with the Woodvilles and Jane Shore, Hastings' and Thomas Grey's girlfriend, of serving as a go-between at a council meeting on June 13 at the Tower of London. According to Thomas More, Hastings was dragged from the council chambers and unceremoniously executed in the courtyard. In contrast, others, such as Lord Thomas Stanley and Bishop John Morton of Ely, were jailed. Bishop Morton was released into Buckingham's hands-on June 16; the dowager queen decided to relinquish the Duke of York to the Archbishop of Canterbury for him to attend his brother Edward's coronation, which was still scheduled for June 22.
A clergyman allegedly told Richard that Edward IV's marriage to Elizabeth Woodville was illegal because Edward had previously married Eleanor Butler, making Edward V and his siblings illegitimate. The informant was Bishop Robert Stillington of Bath and Wells, whose identity was revealed in the memoirs of French ambassador Philippe de Commines.
On June 22, a sermon outside Old St. Paul's Cathedral declared Edward IV's children heretics and Richard, the legitimate monarch. Soon after, Londoners, lords and commoners, gathered to draught a petition requesting Richard's accession to the throne. He accepted and was crowned at Westminster Abbey on July 6. In January 1484, Parliament confirmed his monarchy. The princes, who remained in the Tower of London's royal apartments at the time of Richard's coronation, vanished after the summer of 1483.
Although Richard III was suspected of ordering the assassination of Edward and his brother following his death, the circumstances surrounding their disappearance remain unexplained. Like Buckingham and possibly Henry VII, other suspects have been offered, while Richard remains a possibility. Following the coronation, Richard and Anne embarked on a royal tour to see their subjects. During this country tour, the King and queen endowed King's College and Queen's College at Cambridge University and charitable contributions to the cathedral. Richard later planned to create a great chantry chapel in York Minster with around 100 priests, still feeling a strong connection to his northern domains.
In 1483, a conspiracy formed among a group of disillusioned aristocracy, many of whom had backed Edward IV and the "entire Yorkist establishment." Although it began as a Woodville-Beaufort conspiracy, the plot was formally led by Richard's former ally, the Duke of Buckingham. It is believed that they intended to topple Richard III and restore Edward V to the throne. As word spread of Edward's and his brother's deaths, Buckingham proposed that Henry Tudor return from exile, seize the throne, and marry Elizabeth, Edward IV's eldest daughter. However, because this narrative originates in Richard's own 1484 parliament, it should be taken with "caution."
Buckingham, meanwhile, gathered a large army from his Welsh and Marches estates. Henry, who was exiled in Brittany, benefited from Breton treasurer Pierre Landais's prediction that Buckingham's victory would cement an alliance between Brittany and England. A storm forced several Henry Tudor's ships back to Brittany or Normandy, and Henry himself stayed off Plymouth for a week before learning of Buckingham's failure. Buckingham's soldiers were also afflicted by the same storm and deserted as Richard's forces attacked. Buckingham attempted to depart in disguise but was arrested or spotted hiding with him by a retainer seeking to collect the reward Richard had placed on his head. On November 2, he was convicted of treason and beheaded in Salisbury. Catherine Woodville, his widow, eventually married Jasper Tudor, Henry Tudor's uncle.
On August 22 1485, Richard faced Henry Tudor's outnumbered army at the Battle of Bosworth Field. Richard was mounted on a white horse which was fast and robust, and his army amounted to 8,000 men, while Henry only had 5,000. The conventional interpretation of the King's famous cry of "Treason!" before his death was that he was abandoned during the conflict by Baron Stanley, Sir William Stanley, and Henry Percy, 4th Earl of Northumberland. For his part, Northumberland was relegated to the reserve, behind the King's line, and could not advance without a general royal advance, which never came. The physical limitations behind Ambion Hill, combined with the difficulty of communication, probably prevented him from physically joining the fray.
Henry Tudor's stepfather, despite his appearance as a "pillar of the Ricardian system" and prior loyalty to Edward IV. This, along with his brother's support for Tudor, contributed to his defeat. The King and his army may have been demoralised by the death of John Howard, Duke of Norfolk. By attacking Henry Tudor personally, Richard led a cavalry assault deep into the enemy ranks. Sir John Cheyne, a well-known jousting champion, was unhorsed, Sir William Brandon was killed, and King Richard was cornered and murdered by Sir William Stanley's soldiers. It's said a Welshman struck the fatal blow while Richard's horse was bogged in the marshy ground. According to legend, the King's helmet was driven into his head as a result of the strikes. Richard III was England's final King to be assassinated in war.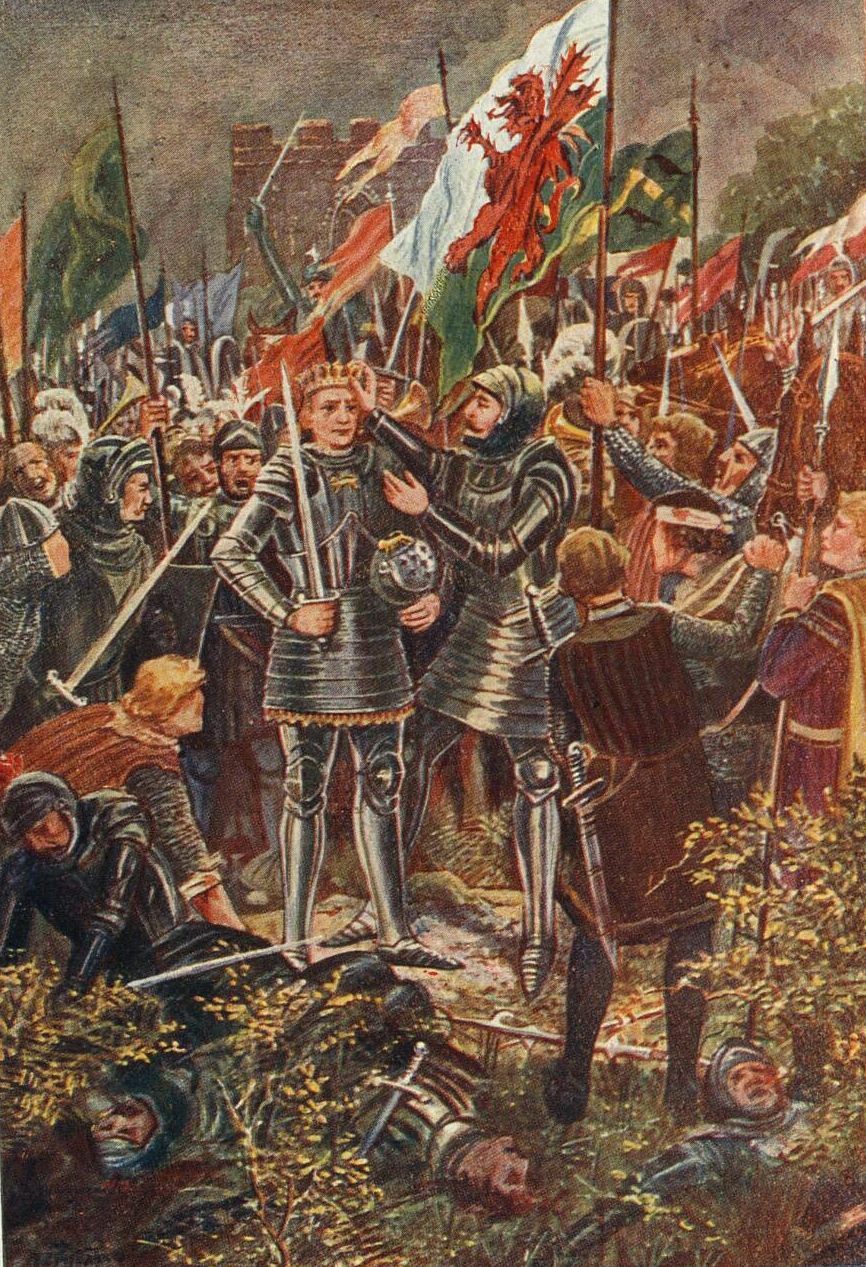 Henry Tudor succeeded Richard to the throne of England as King Henry VII. He married Elizabeth of York, Edward IV's daughter and Richard III's niece, a Yorkist. Richard's death at Bosworth brought the Plantagenet dynasty to an end, which had controlled England since Henry II's ascension in 1154. Edward, Earl of Warwick, son of Richard's brother George, was the last genuine male Plantagenet, but Henry VII beheaded him in 1499.
King Richard's remains were identified in 2013 and revealed 11 wounds, eight to the head, indicating he had lost his helmet. According to Professor Guy Rutty of the University of Leicester, the most severe injuries to the King were two to the lower aspect of the skull: a broad, blunt sword or staff arm, along with widespread damage from the point of the rim." The skull revealed that a sword had slashed a portion of the bone away.
According to Polydore Vergil, Henry VII's official historian, "King Richard was slaughtered alone, fighting manfully in the fiercest press of his foes." So what was Richard's legacy? Richard's Council of the North dubbed his "single significant institutional innovation," It evolved from his ducal Council following Edward IV viceregal appointment.
When Richard succeeded Edward IV as King, he retained the same conciliar organisation in his absence. It was established in April 1484, at Sandal Castle in Wakefield, under the chairmanship of John de la Pole, Earl of Lincoln, and designed to keep the peace, punish lawbreakers and settle land disputes. And it's often credited with greatly improving conditions in northern England and was regarded as the most enduring monument of the King. Richard also created the court of requests in December 1483, a court for poor people who could not afford legal representation.
But then, in January 1484, he strengthened bail, preventing pretrial detention and seizure of suspects property. Later that year, he founded the College of Arms, abolished book publishing and selling restrictions, and ordered the English translation of the written laws and statutes.
There are many accounts today that highlight the life of Richard, some good, some bad. Some by Richard himself. However, controversy was never far behind the man. His true character and motivation come from a partisan collection of much later writers who had no insight or had even met him in life.
During his life, he has been lauded by some as a great man who dealt harshly with the oppression of the times. It's also said his public persona and deeds drew great admiration from the public. His ties to the city of York were upmost in his thoughts, and they reciprocated the feelings by publically mourning his death, even at the risk of angering his victors. Richard has been discredited, accused of murder and plotting. Some mocked his physical appearance, yet Nicolas von Poppelau, a German visitor who spent ten days with Richard, said he was small, slim, and had a wonderful heart. Others said he was a hypocrite who deserved to be buried like a dog in a ditch.
Quite possibly, the most famous story to come from Richards time on the throne is the Princes' disappearance in the Tower. A mystery that even today remains unexplained. The backdrop to Richards story revolves around a country that was viewed as ruthless and violent, and even Shakespeare made him the villain of the hour.
So what chance did he, or even does he stand today? The Richard III Society, formerly known as "The Fellowship of the White Boar," was created in 1924 as the first of several organisations committed to enhancing his reputation. However, other contemporary historians continue to see him as a "power-hungry and vicious politician" who was most likely "ultimately involved in the murders of his nephews."
Enjoy this post?

Buy HRS a coffee