Thomas More Lord Chancellor
From his humble beginnings, he would climb to the highest levels of government, always supported by his family and friends, and a quest to be a man for all seasons. Yet his King saw things differently, and the Reformation would cause him much sorrow and lead to a catastrophic ending. We now look at the life of Thomas More.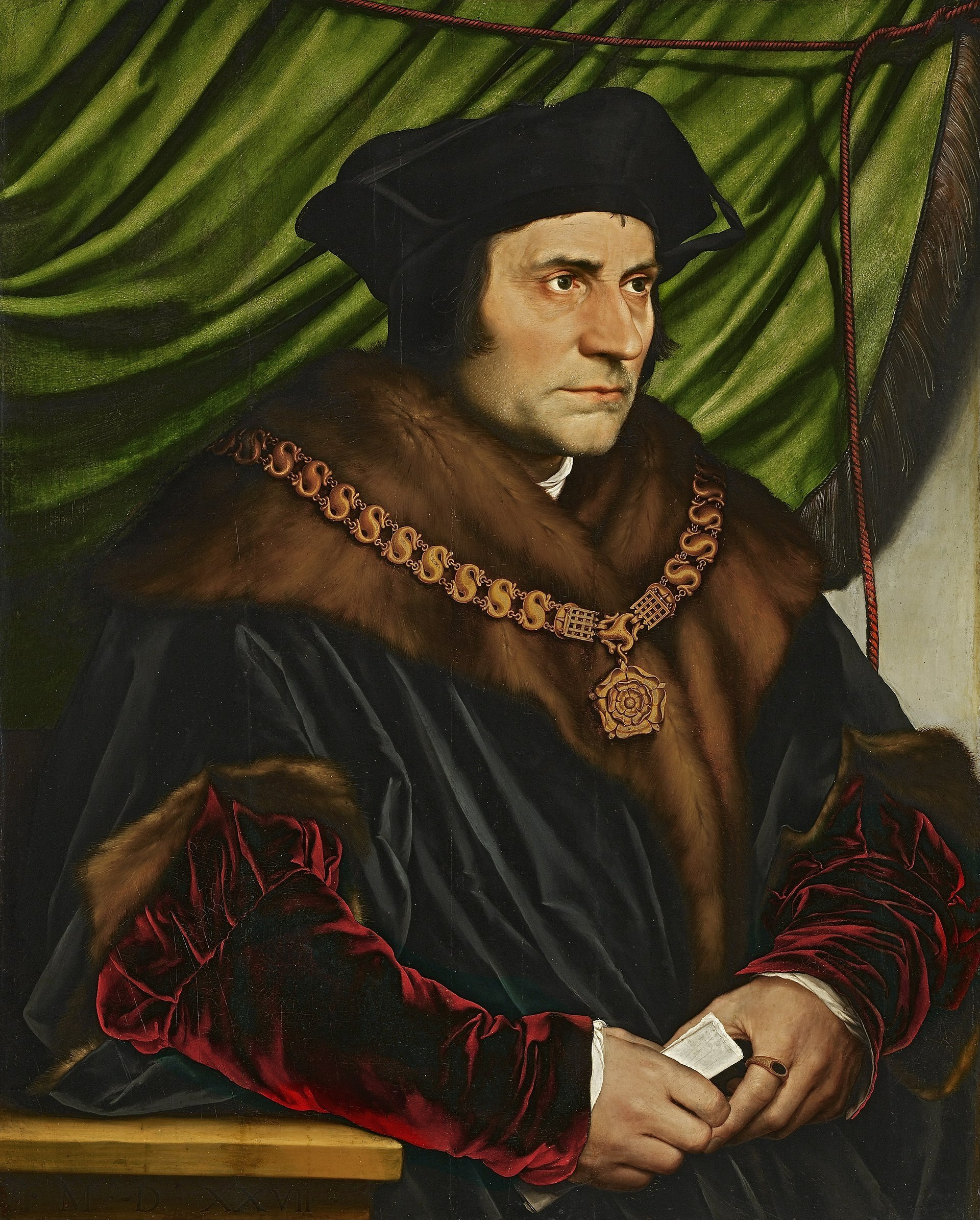 Thomas was born in London on 7 February 1478. The son of Sir John More, a lawyer, and his mother was Agnes. Thomas was educated at what was considered one of London's best schools, St. Anthony's. Between 1490 and 1492, he would serve as a household page under John Morton, the Archbishop of Canterbury, and the new Lord Chancellor of England. Morton was an enthusiastic supporter of "New Learning", also known as "humanism". Thomas was well thought of by Morton to the point he nominated him for a place at Oxford University. Not the one we see today; it was either St. Mary's hall or Canterbury college. Thomas began his studies there in 1492, receiving a classical education including Latin and Greek. His father, though, demanded he and two years later, he started some legal training at London's New Inn. He would remain there until 1502, at which point he was called to the Bar.
Thomas's good friend Erasmus once said that Thomas had given thought to give up his legal training to become a monk. Thomas lived close to a monastery within London and joined in with their spiritual pastimes. However, he would eventually remain in his current position and even stand for Parliament in 1504.
Thomas married in 1505 to Jane Colt, and it would be the same year that he leased part of his house known as the Old Barge. But eight years later, he took over the whole property continuing to live there for at least the next 20 years. Thomas would also become a teacher; Erasmus said that Thomas wanted to educate his wife to understand her world better, and he did and successfully taught music and literature. The couple would have four children, Margaret, Elizabeth, Cicely and John. Sadly Jane passed away in 1511, just six years into their marriage.
Thomas now turned his attentions to another woman. Yet this was very quick, and many friends and colleagues warned him about his speed to start a new relationship. Within a month, Thomas married, this time to a lady called Alice Middleton. She was a widow but would become a wife for the second time and head to the household with a position to care for the children. Thomas had no children with this new union. However, he took Alice's daughter and became guardian to two other children.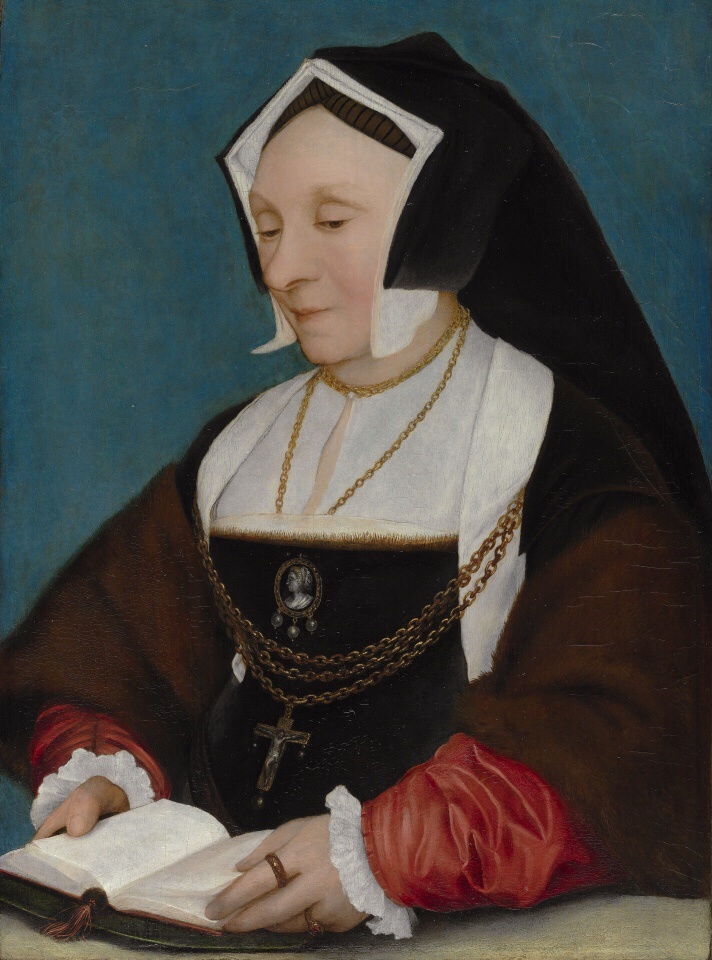 Thomas had an excellent reputation; his family and others loved him. He was affectionate and always ready to encourage others. He would write many times to his children and ask them to return the favour as much as possible, especially when he was away on government business. More was bringing up his children in a manner similar to his own education. He really believed that this was important, and it soon proved to be a catalyst for success. As a result, his daughters were achieving excellent standards, and even Erasmus and other nobility were now starting to take the same actions for their families.
At the start of the 16th century, More now progressed through the ranks. He was elected to Parliament, and by 1510 he was directly representing London. He also achieved success as one of only two under-sheriffs in the capital. This gave him much responsibility and earned him a brilliant reputation for a man who was both honest and very effective as a public servant. It all led him to become a member of the Privy Council in 1514. One more accolade was now about to come his way. He went on a diplomatic mission with Thomas Wolsey to visit the Holy Roman Emperor, Charles V. Upon his return; he was knighted and gained the position of under treasurer of the Exchequer in 1521. Thomas was now very close to royalty; King Henry VIII had noticed how good he was and made him his personal advisor. Thomas would accept diplomats to court, create official documents, and liaise between Henry and his Chancellor Wolsey.
Times were perfect for Thomas now; he was widening his circle of friends, and his social status was clearly on the up, and the honours kept rolling in. In 1523, he was a Knight of the Shire for Middlesex. By 1525, More became Chancellor of the Duchy of Lancaster, which included executive and judicial responsibilities over much of Northern England. Yet, his status was about to change again, now to the highest power second only to King Henry. Wolsey had fallen from grace, and now it was time to step up for Thomas; he would become the King's Lord Chancellor in 1529.
One of his first tasks was to campaign against the Protestant Reformation. You see, Thomas was a Catholic, and this would eventually place him in a tricky situation. He saw the Reformation as a threat, not only to the church but also to society. His beliefs would urge him forwards to the point of a call to war after he heard that Luther had called for the Catholic church to be destroyed. Before becoming Chancellor, he helped Wolsey prevent this new Lutheran uprising, especially as it was now heading towards England. When Tyndale had translated the Bible into the new English translation, More considered this as sinful. This would be one battle that would go through his entire life and beyond.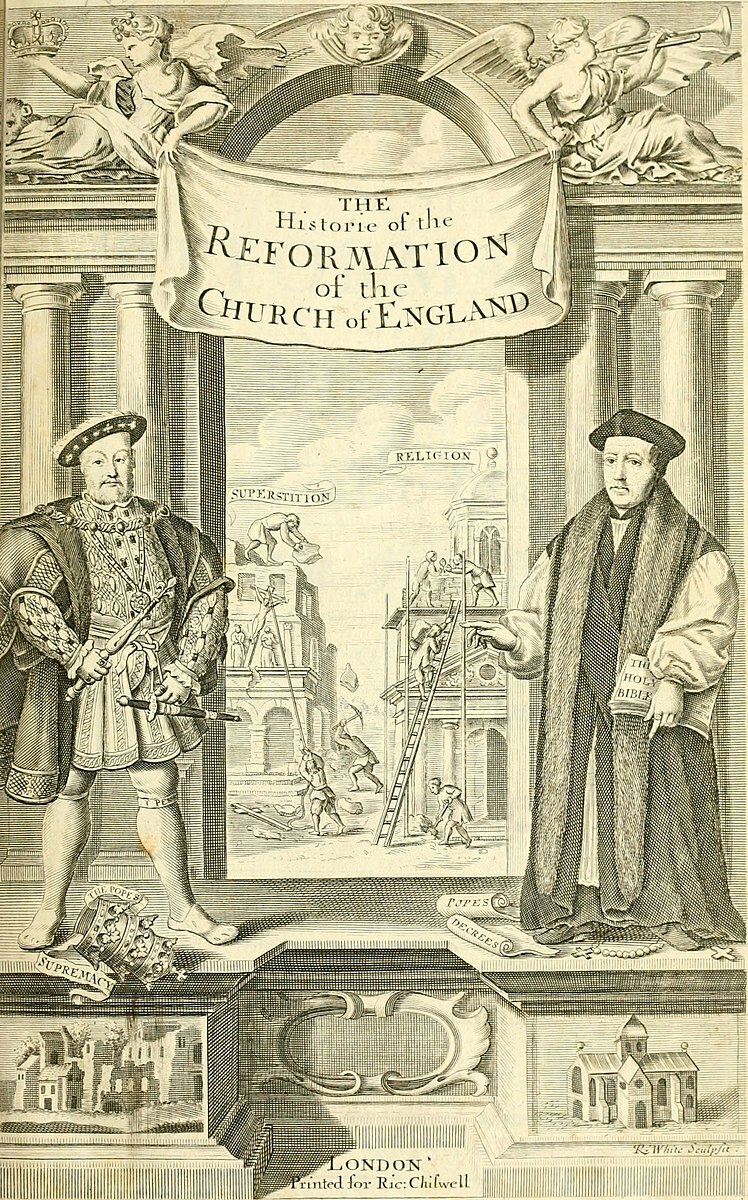 John Foxe, a famous historian of the period and author of the Book of Martyrs, once wrote that Thomas More had personally used violence and torture while interrogating so-called heretics. The accusations are alarming; he stated he would tie heretics to trees, whip them, or torture them upon the rack. And finally, some were burnt alive at Smithfield. Many of these accusations were denied by Thomas, and today, many think of them as untrue. Yet the stories persisted, even with his rejections to the allegations. More eventually broke his silence to attempt to quell the ongoing slaughter of his character. He said he had only applied punishment on two occasions, once to a boy who had been caned for heresy, a simple man who had been whipped for disrupting prayers. However, during his reign, there had been six official deaths of people being burned at the stake for heresy.
Burning people at the stake had become the norm when it came to punishment for heresy. Although only 30 had taken place in the entire century before More came to power. Today's views are divided into the state of More and his determination to uphold what he believed to be the right and just way to deal with the accused. In 1980 both Thomas More and John Fisher were additional entries to the Saints and Heroes of the Christian Church, a Church of England's calendar. This was despite him being a fierce opponent of the English Reformation. In October 2000, Pope John Paul II honoured him by making him the patron Saint of statesman and politicians.
The conflict would continue, King Henry was determined to push ahead with his Reformation and become the leader of the Church of England. But Thomas was digging his heels in adopting support for the Pope that Henry would not like one bit! In 1529 parliament passed a law that made it criminal to support the papacy or claim anything or anyone outside the realm, and one that would be considered superior to that of the King's.
By 1530 More was now starting to struggle; he had refused to sign a letter by leading English churchmen and other aristocrats asking the Pope to annul the marriage of Henry to Catherine of Aragon. His words were now also becoming tiresome to Henry, and his patience was being tested. So the following year, a royal decree was submitted, ordering everyone to take the Oath and ensure everyone gave Henry the title of supreme head of the Church of England. Cardinal John Fisher declined along with other members of the clergy. Although Thomas kept most of his feelings private, he did not openly reject the King's requests. However, he continued to refuse to sign up for the new Oath of Supremacy.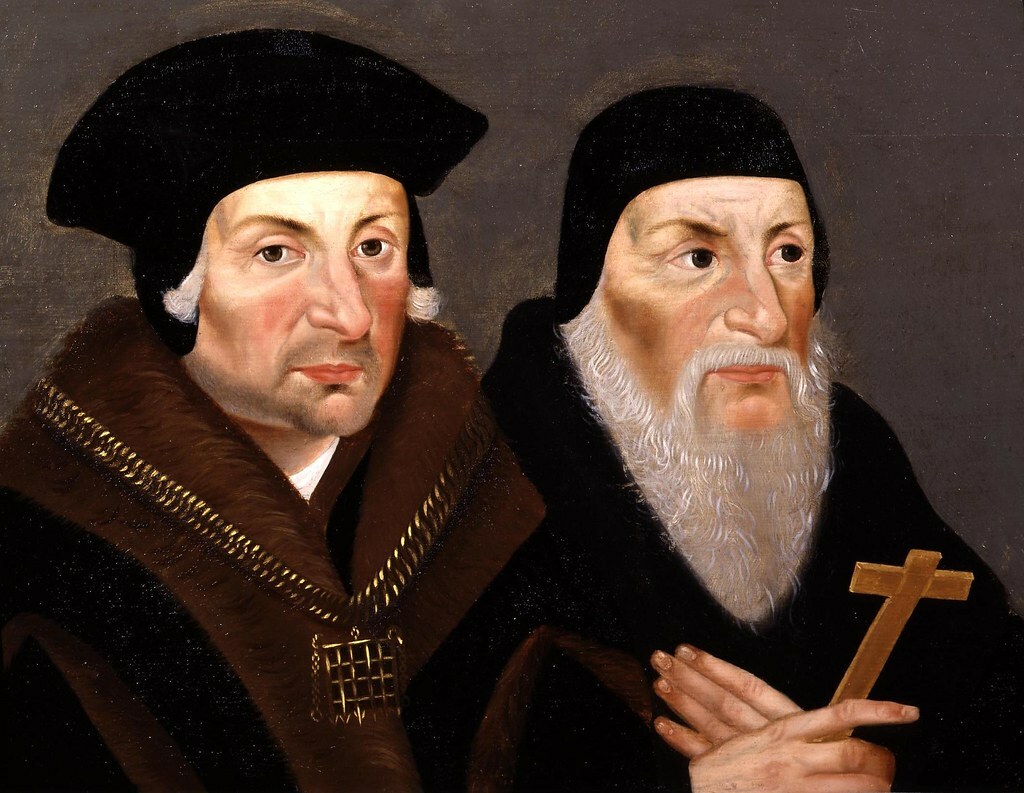 On 16 May 1532, Thomas More resigned from his role as Chancellor, this probably went down well with some, and it seemed even Henry was allowing him to remain in favour despite the ongoing arguments that ensued. Thomas's actions were due to the unwavering attempts by the monarchy to push ahead. Despite the calls to halt and rethink the situation.
Thomas, in 1533, declined to attend the coronation of Anne Boleyn. This single action could have been misconstrued as an act of treason. However, Thomas had written to the King, expressing his happiness and desire for the Queen's health. His refusal upset many at court, including the King. How could anyone with an ounce of decency snub not only the new Queen of England but also its head of state, Henry? Now was time for Thomas More to pay, and the King was in no mood for any more talk.
Soon after the marriage, Thomas was charged with accepting bribes, but there was little evidence to support this; the charges were dismissed. However, this would not have a settling effect on the people now trying to rid themselves of More. In 1534, Cromwell accused More of advising Elizabeth Barton. She was known as the Holy Maid of Kent, a woman who claimed the King had ruined his chances of a soul, and this would bring about a quick end after divorcing his previous Queen Catherine of Aragon. Barton had been considered a dangerous woman to meet with, although Thomas did meet her and was quite impressed by her demeanour. Thomas found himself up before the Privy council, yet once again, he answered the questions, and the charges were dropped.
But the main sticking point that could well have spared Thomas so much time was his lack of ability to agree to the Oath of Supremacy. He refused, and nothing would sway his feelings. You can't understand why Thomas wouldn't just sign up for the deal. His enemies were circling, and the King was infuriated by this man he once coveted so much. But to be fair to Thomas, he was and had always been a man of his word. He stood for what he believed and thought that there was no one higher than God himself who could pass such governance either on the Kingdom of England or, in fact, the world.
Thomas More's fate was pretty much signed, sealed and delivered. Henry finally had Thomas arrested and placed in the Tower of London. While he was incarcerated, Thomas Cromwell would visit on more than one occasion, virtually pleading for More to accept and take the Oath. But Thomas refused. He would suffer the indictment related to violation of the Treasons Act 1534 which declared it treason to speak against the King's Supremacy.
The trial was set for 1 July 1535. Once it began, Thomas Howard, 3rd Duke of Norfolk, offered More the chance of the King's "gracious pardon" should he "reform his obstinate opinion." Yet as expected, Thomas refused. He claimed "he had not taken the oath, he had never spoken out against it either and that his silence could be accepted as his "ratification and confirmation" of the new statutes." His years of being in the circulation of Law and its intricacies gave what Thomas thought, an edge in the case. He planned to remain silent, as he could not be convicted unless he explicitly said that the King had no right to become head of the Church of England.
There was no get of jail card for Thomas. Cromwell called Richard Rich to the stand, and he said that More had spoken to him about the King, stating he would never legitimately be head of the church. The time for silence was over. Thomas now had to stand and make a plea for his case. The case was complete, and the jury took just 15 minutes to agree and find Thomas More guilty. He would now be sentenced to be hung, drawn and quartered—a punishment for traitors who were not of nobility. When King Henry heard the news, he commuted the sentence to beheading.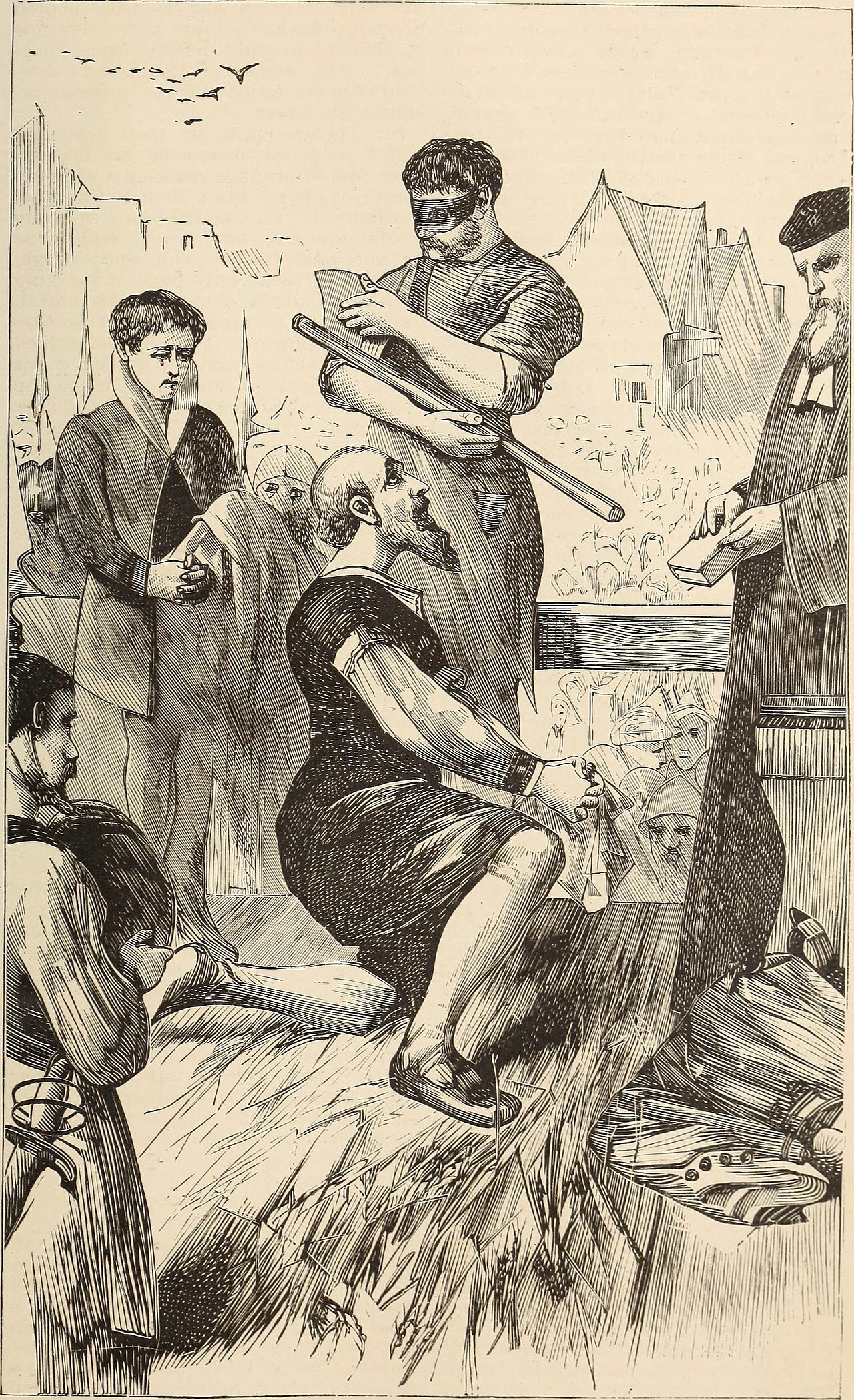 Thomas More's execution would take place on 6 July 1535 at Tower Hill. His final words were; Whilst kneeling, the executioner leaned over and asked for forgiveness; Thomas rose from his knees and kissed him. Thomas More's daughter Margaret was the only member of the family to witness the execution. He was buried later in the chapel of St. Peter Ad Vincula within the Tower walls. His head was moved to London Bridge for a month, where it was placed upon a pike. This was a standard custom for any convicted traitor. Margaret eventually recovered the head, and it's now thought to be interred at the Roper Vault of St Dunstan's Church, Canterbury.
Thomas was certainly a man for all seasons, his rise through the ranks to become the Chancellor of England in the time of Henry the Eighth is very impressive. All his hard work would be undone by his inability to perform one simple task that was to sign the Oath of Supremacy. Thomas, even today, remains a controversial character from time. We'll always remember him as a loving, caring family man who educated his family to the highest levels. On the other hand, his religious beliefs cast doubts and haunt many. Plus, the accusations of torture and death will always resonate.
The story of Thomas More may leave you with a feeling of a Jekyll and Hyde style of man. Some call him a fool, and some say a fanatic. Yet as we scroll this his rich tapestry of life, it starts to become more evident that Thomas More was actually a regular guy, but one who was brave enough to stand up and say what he believed, and we can't argue with that.
Whether you think Thomas was a sinner or a saint, this tale of intrigue will always have more questions than answers. But we'll leave the final words to Thomas, who once wrote, "let historians begin to show either prejudice or favouritism, and who will be there to lend any credance at all to histories."
Enjoy this post?

Buy HRS a coffee