Nov 3, 2021 - SPY, AAPL, AMC, GME
SPY making new highs again today.
Fed talks tomorrow.
AMC and GME ran after hours.
We are only watching 4 stocks.
Have a plan for a bullish or a bearish reaction from the market.
Good Luck Traders, Find Your Edge
SPY 15m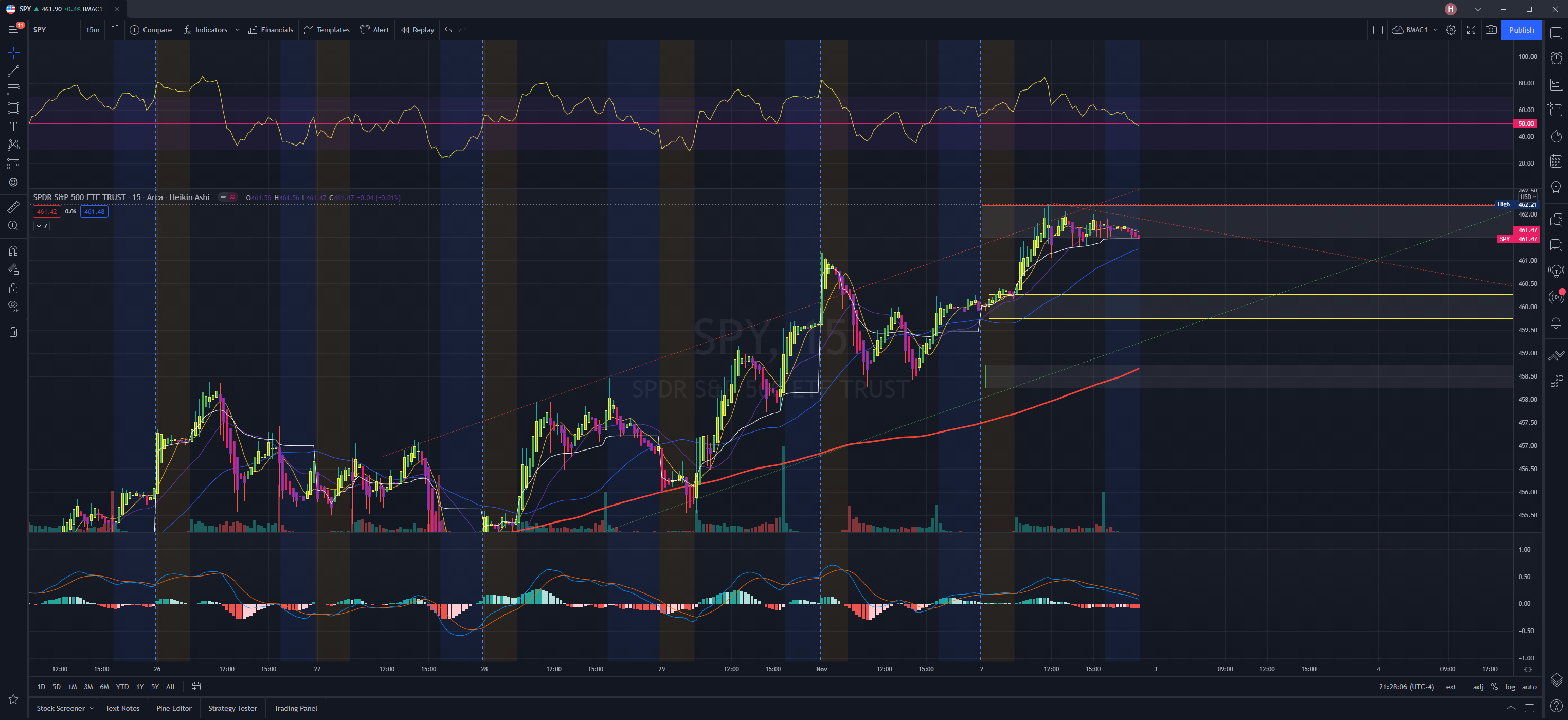 AAPL 15m
AMC 15m
GME 15m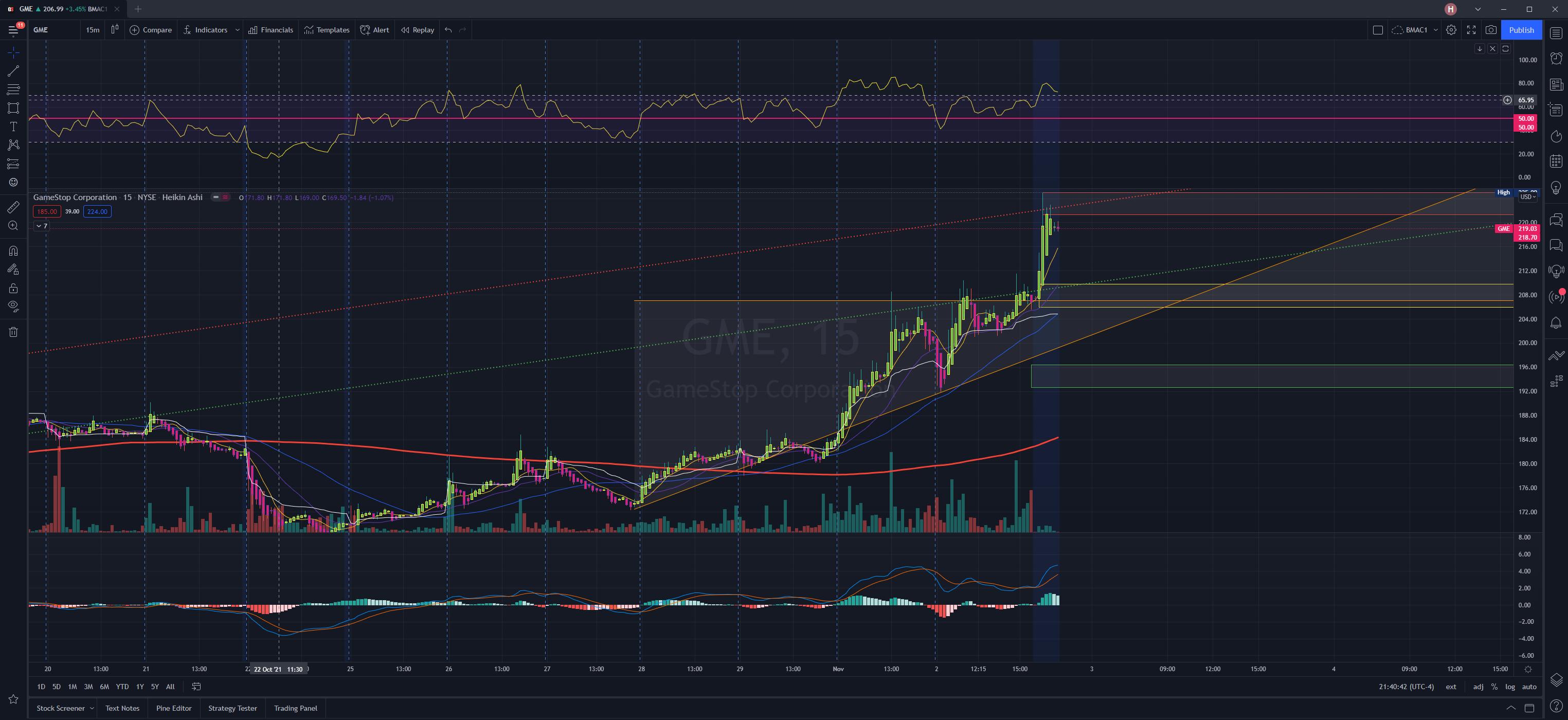 Enjoy this post?

Buy HmongKeyTrader a coffee