TerraSwap Dashboard by Alpac4
This tool gives you trading pair stats for all coins on TerraSwap. The dashboard analyzes pair volume, liquidity, price and includes tranaction history.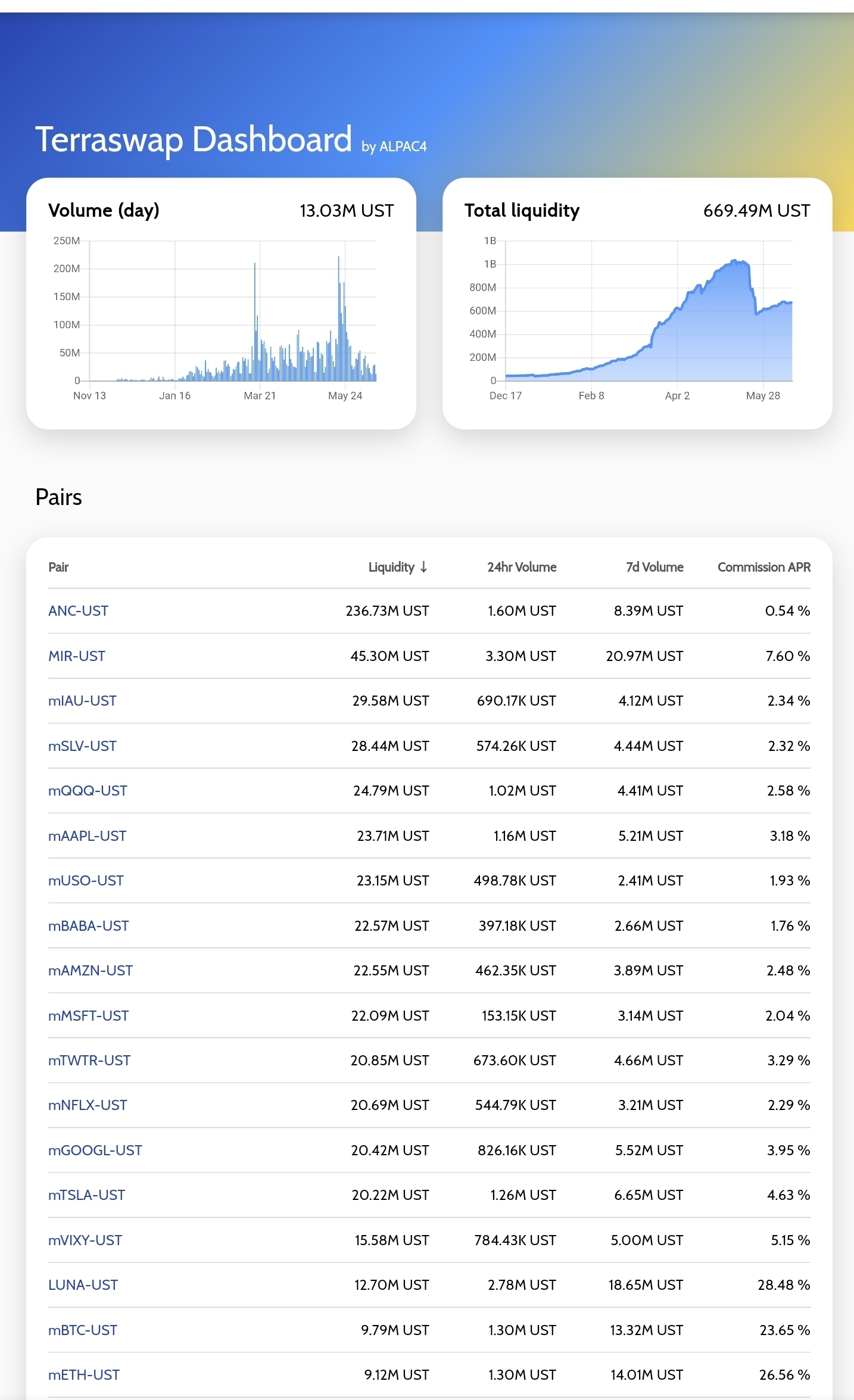 Many actually have no it clue exists, likely because it was generiously developed by a community member.
Check it out!
Enjoy this post?

Buy Hodl for $LUNA! a beer