Abandoned Home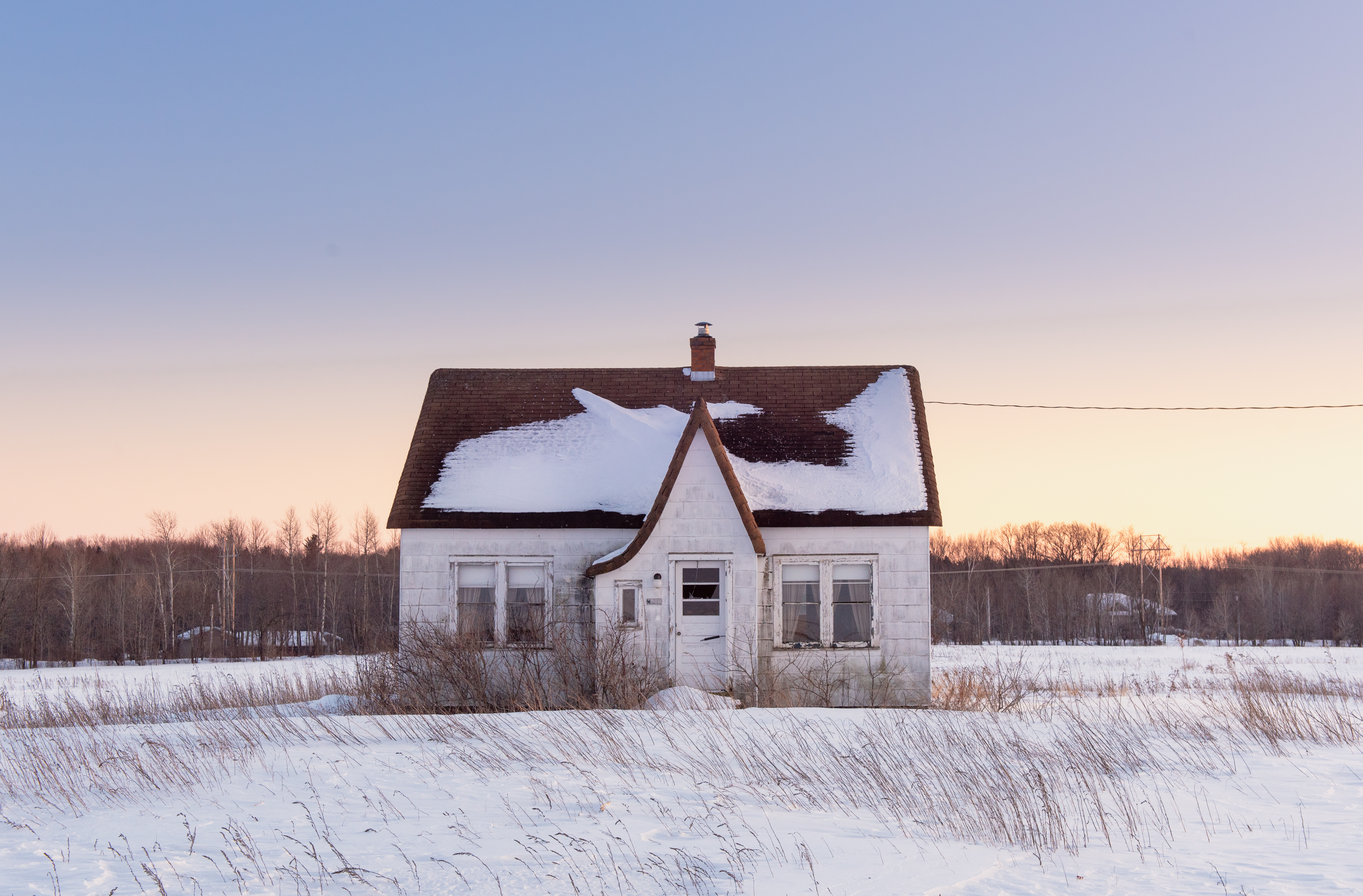 Abandoned homes have always intrigued me. While I don't photograph them much, it's something that I would like to explore more. I first noticed this house last summer and immediately wanted to capture it. However, I didn't have my camera with me the first time. The house is a couple hours away from where I live so it's not like I can just head out and photograph any day I want. It's located near my girlfriend's parent's house and we both headed there a few days ago. I made it a priority to stop this time.
Abandoned homes can be easy to overlook. The grass may be overgrown and weeds have overtaken the lawn. Paint is chipping from all sides after years being untouched. It's almost as if someone just packed up one day, left and never came back. Some people may think it's unsightly, but I see so much beauty. I often wonder what happened here and think about all the stories that were told. All the tears that were shed, and all the laughter that was had. I envision children running around the house until that last moment of daylight as their mother calls them inside for bed, and kisses them goodnight.
I wonder why, after all the years, is this house still here. Clearly no one has lived here for quite some time, but the house is still standing. It's as if it's there just to remind us that it still exists. Through all the turmoil that exists in this world, this house is still here. Homes like this aren't made anymore. Every thing seems to look the same and we miss out on the originality. You get the sense that the builder put in his/her heart and soul into this place, dedicating months to perfect it. It wasn't just a job to finish the house, it was his livelihood, building this home to make a better life for his family.
I'm sure at one point, it may be gone and replaced with a modern home, but this photo will still be here to prove it's existence.
Nikon D750
Nikon 24-70 2.8
ISO 200
F 8
Focal length 45mm
1/100 sec handheld
Enjoy this post?

Buy Jason Ray Photography a coffee