Black and White vs Color
Hey everyone. It's been awhile since I made a post here. I've been feeling very unmotivated the last couple of weeks. With everything going on, it can be pretty easy to just not do anything. The longer you sit around, the worse this can get. But sometimes you just need a little spark to get you going. A couple days ago, I got that spark. I ventured out and took a little drive. I really had no idea what I was going to photograph and instead just had the road take me somewhere. Usually, I have a shot in mind before I head out. But this was more of scouting adventure. A photo would just be a bonus.
Eventually I stumbled across a church along a county road. I've driven by this church once before, but completely forgot that it exists. I stopped and debated taking a photo, but nothing was really working. The sky and the light were pretty good that day and I wanted to incorporate into the image. I drove down the road a bit further to see what I scene had to offer. This is when my things started to click and the image started to come together. I walked around, took a few test shots at various focal lengths until I finally decided on a composition which best reflected the scene.
Composing the church in the lower third of the image allowed for me to showcase the church against sky. This helps to bring some scale to the image. I wanted to include the trees to the left of the image and the road on the right, which brings balance the image. But by shooting too wide, I lost depth in the image. So, I created a panorama instead. There is a farm to the right of image that I initially included but felt it didn't add anything to the image so I cropped it out. The final panorama consists of about five or 6 images stitched together in Lightroom.
I made two versions of the image and posted them on Facebook. One of them was in color, while the other one was in black and white. In my post, I asked what image do they prefer. The majority of the people preferred the color image. This tends to be the case more often when I ask this question. Personally, I like the black and white image more. It's a bit more moody and dramatic. I feel it fits more in the theme of the image and tells more of story. It has almost a timeless feel, almost as if this image could have been taken in the days before color film.
While I do like the composition and the juxtaposition of the church against the large sky, I wish the sky had a bit more drama. I would really love to come back after thunderstorm and have large puffy clouds behind the church. The good news is that I do have more time on my hands and this location is only a fifteen minute drive from my house. I'll be keeping my eyes on the skies these next few weeks.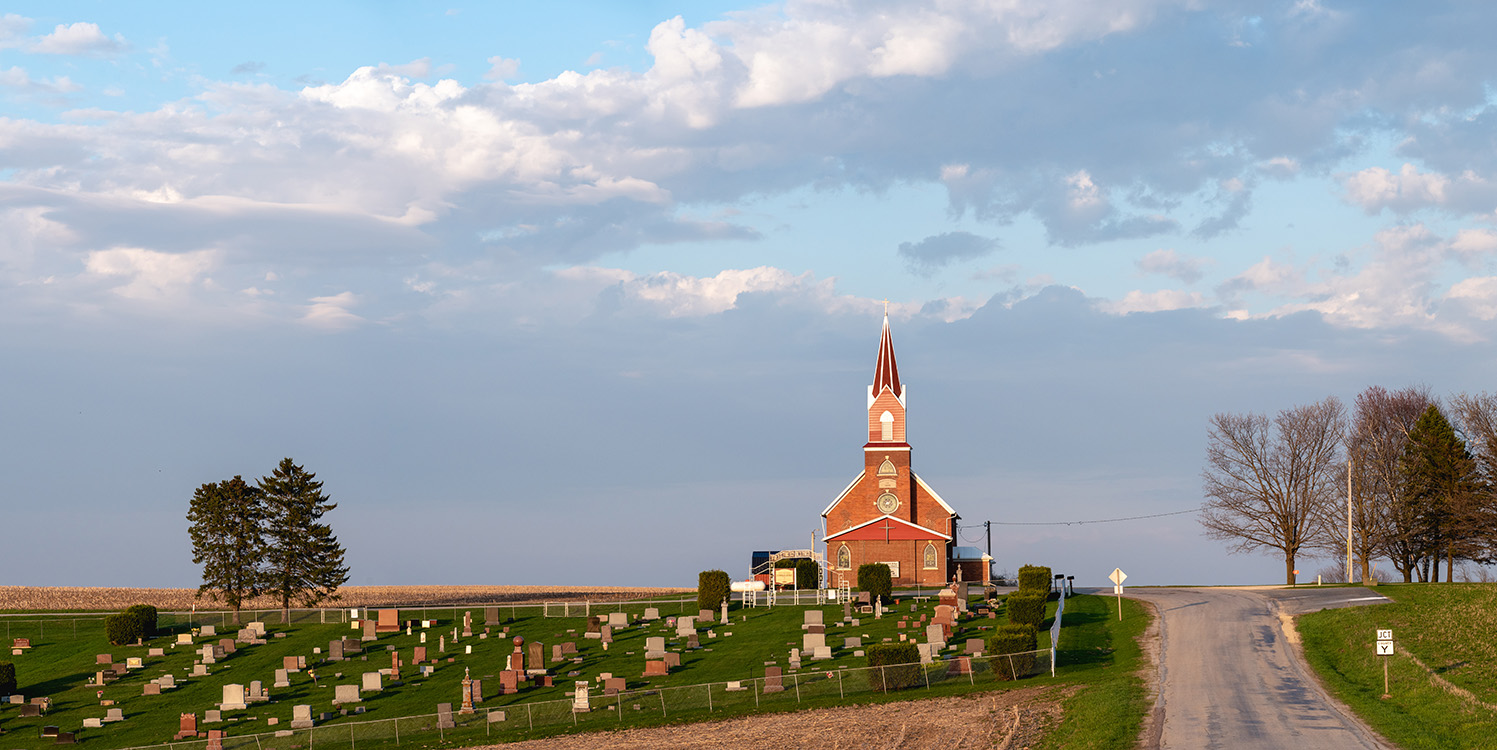 I intend on creating new content and posting more frequently on this platform. I also plan on rolling out a monthly or yearly membership option here so stay tuned for that. In the meantime, you can still help support my work by buying me cup of coffee.
Stay safe everyone,

Jason
Enjoy this post?

Buy Jason Ray Photography a coffee