Steel Jackdaw takes flight!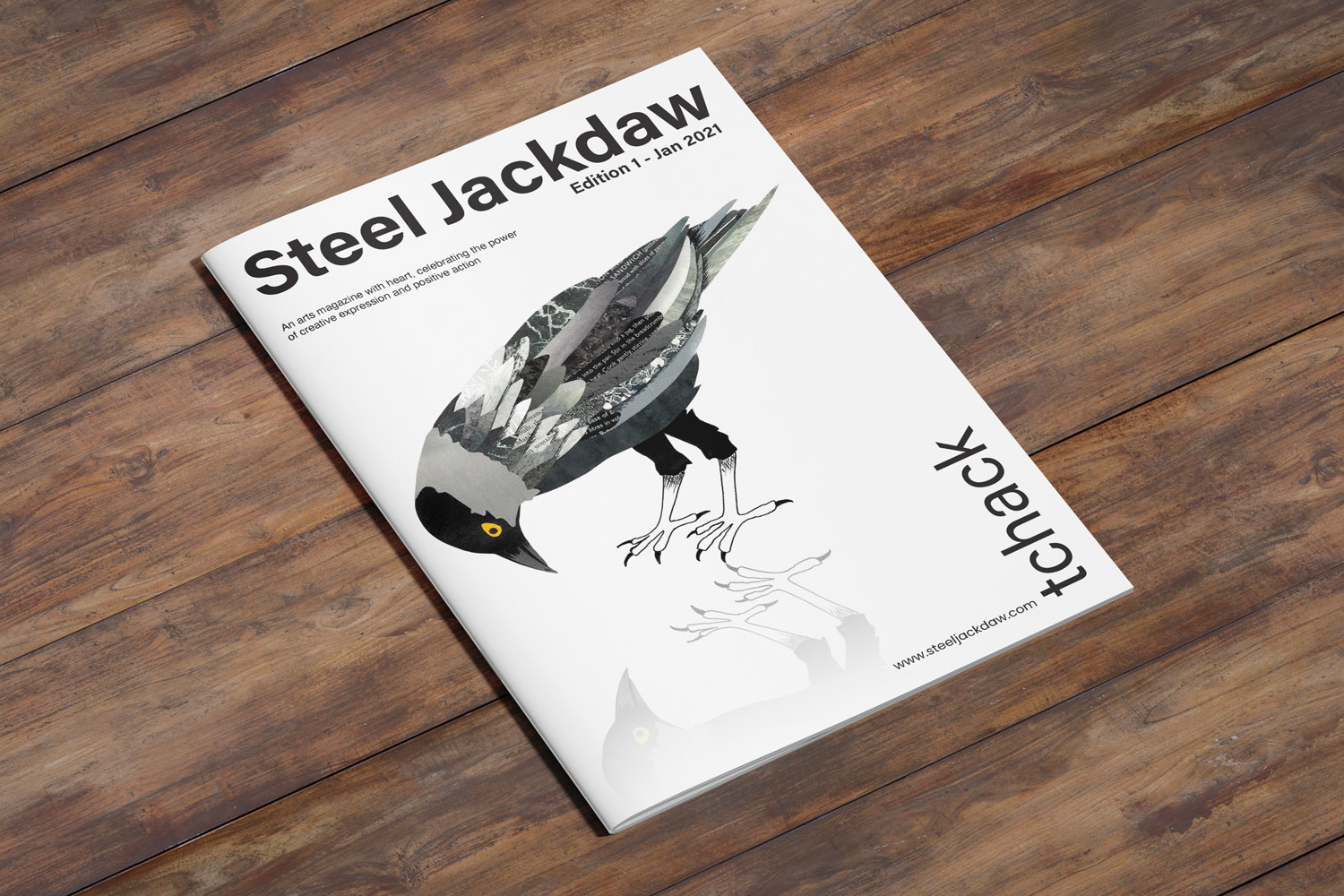 I've been super busy working on a new creative project over the past month.
I've created a new arts magazine called Steel Jackdaw that celebrates the work of selected creatives and all forms of creative expression and to champion positive environmental and social change.
All proceeds from the Launch Edition, which went live on the 28th of January will go to two chosen charities, ClientEarth and The Nelson Trust.
It's been a true labour of love and my passion project, trying to collate entries, design the magazine and a website but it's been so worth it! I've wanted to have a creative outlet for some years, one that helps to celebrate the arts and creativity but also helps to do good in the world.
You can find out more about the magazine at www.steeljackdaw.co.uk and I hope you buy a copy of the charity edition to help do good and also support the artists featured, by buying or commissioning their work.
Edition two is open for submissions, so if you are a creative with a message to help our world, head over and send in your work!
Enjoy this post?

Buy Jason Conway a coffee