NEW: Messenger Compliance Guide
Messenger bot compliance is confusing and convoluted! This is exactly why I wrote a 29-page guide book breaking down all you need to know (and things you didn't know you needed to know) about Messenger compliance and opt-ins. Snag this guide for only $10 today!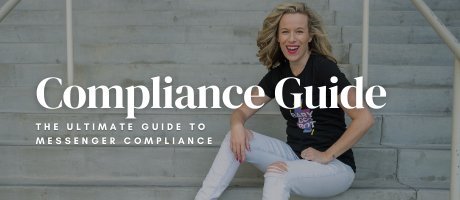 Covered in the guide:
Explanation of each Message Tag

Answering common questions I get about each tag

How to message people AFTER the 24-hour window closes

Required opt ins for ads and growth tools

quirky things you may not know that you NEED to know.
Enjoy this post?

Buy Kelly Noble Mirabella a coffee