Poking My Head Out The Cave,
Hey guys,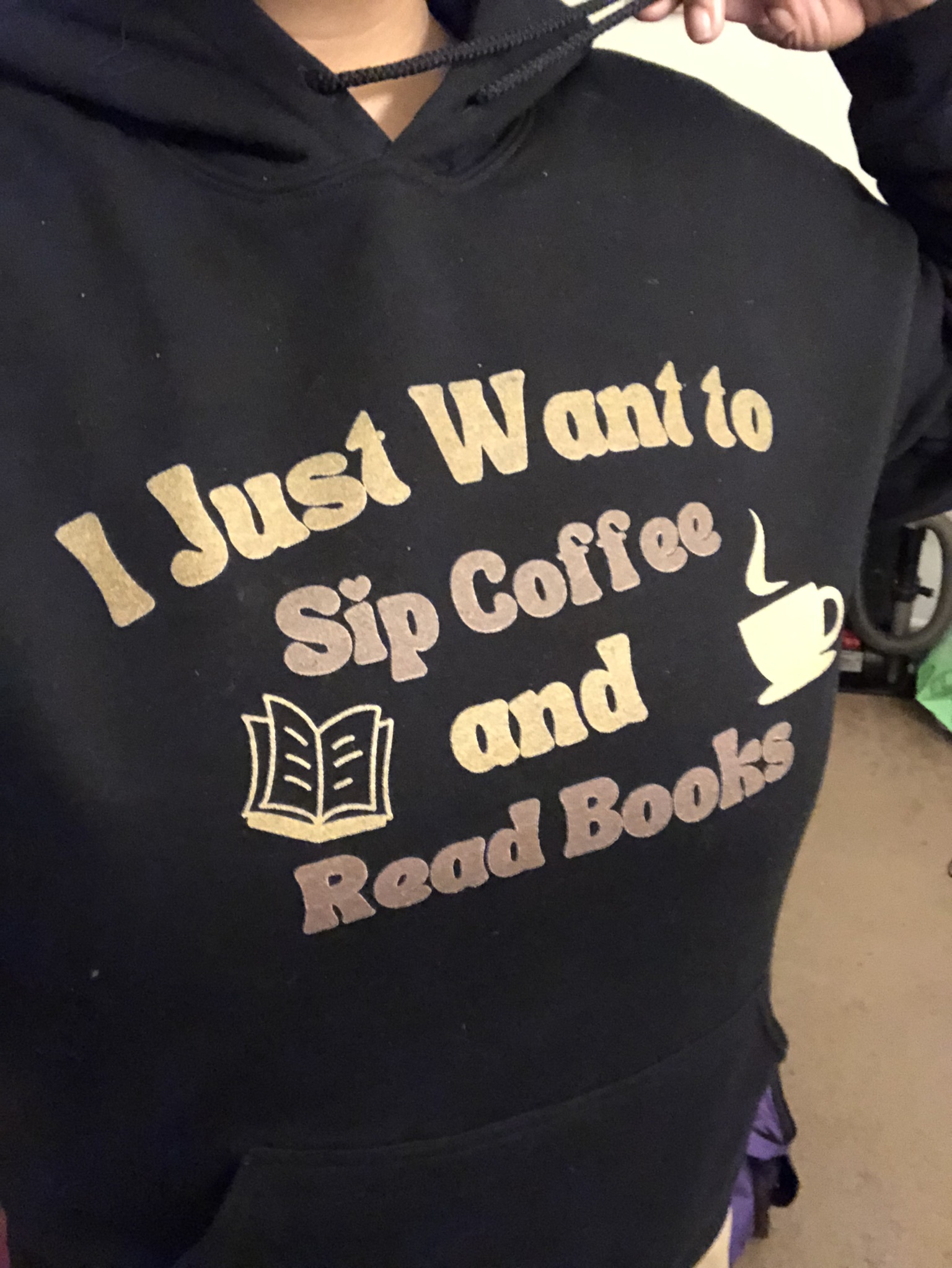 I gotta let you know I caught the writing bug 🐞 and have been writing nonstop everyday since Sunday for like 13 hours everyday 😱😭
Did I mention I was obsessed? 😆
(PS this hoodie is available to buy on my website cuz I'm living in it right now in the midst of my heavy writing sessions) 😆😆
In lieu of that I wanna share a new story concept I recently came up with, and don't worry I didn't forget the audiobooks, the streaming or anything else. Just focusing on one thing at a time so I don't get burned out. I appreciate you it continued support, I'm just popping through to share some of my recent work with you & you let me know what you think!
——
Pearce Grayson is a human woman who has unlocked the powers of a deity by opening her third eye (& has no phone or social media) & enjoys living in the woods talking with the trees and animals. But the price with unlocking the full potential of her gift? Is seeing (all) of her past lives, but her first life as Amina Darwish is the one she wishes to forget the most & is more determined to stay in solitude away from normal human contact, even though she attends a University in New York City with her acquaintance Jeanette as a Nursing major.
So when Jeanette asks Pearce to go with her to Chubbs nightclub (reluctantly) to meet the hottest upcoming celebrity model/actor & egotistical asshole Scar, does she realize who he really is—and it's her first husband Badr Darwish circa 3000 BCE.
But only Pearce knows the truth from this life & the past, and refuses to forgive him for what happened then, and the way he is now as Darius Foster, a man caught in his grief & cynicism from the death of his younger brother Jeremiah Foster & will do everything to keep her distance and return to her home in the woods, even though she knows he's her soulmate.
But when he asks for her help the night after their steamy make out session in his hotel room that goes viral to be his costar in Karmina The Black Dragon Princess as the main character, does she have second thoughts about helping him achieve his long time dream, the promise he made to his deceased younger brother Jeremiah.
But when she says yes and the cameras start rolling do the memories of her husband Badr begin to resurface as Arlo & Karmina.
Does she still forgive him despite everything that has happened? Will she open up & tell him the truth of their past together & reveal her true identity to him? Or will she use her unlocked abilities to retreat to her home in the woods, never to be seen or heard from again?
Scar (Darius Foster) is a famous male model whose done multiple modeling & fashion campaigns and wishes to follow his long time dream of becoming a famous actor, but falling deeper in his apathy, grief, & ego, believes all anyone wants in the age of social media is to be center stage for their two seconds of fame.
But when he meets Pearce does he realize there's something more to her, and he can't put his finger on why he feels like he knows her, and why the dreams he stopped having as a child of a woman whose face he never saw, until he met her, is now determined to find out the truth about her real identity of this life and the past.
Triggered by her appearance & unable to fight the desire in his heart to find out the truth, he ends up getting casted for his big debut in the acting world as Arlo Wolf in Mr. Blackmores film Karmina The Black Dragon Princess & after causing such a ruckus in her first appearance at Chubb's back in New York City & caught on camera by a deranged fan an intimate make out session in his hotel room one night he gets pissy drunk goes viral & takes the social media world by storm. And now the director wants only her for the role of Karmina.
But things shift when the cameras start rolling and the past resurfaces, Scar is even more determined with each scene they film to find out the truth of himself, & Pearce.
Can he find forgiveness with himself both from the past and the present? And will she reveal the truth of the visions & dreams he keeps having of her as Amina?
——-
Guys I have got to tell you I am ECSTATIC writing this cuz it's like I get to see other characters acting out as my babies and it puts so many more layers to the story I did not intend to happen. I'm in the middle of the second draft and am already up like 23k words! I have no title for this story just yet, but if you guys want more of this story, let me know cuz I literally listened to the manuscript last night and holy hell is this good! 😆😆
Alright that's all for now, I'm heading back into the cave to get this done, and I'll keep you all posted on the other projects! Blessings, love and light my friends! 🙏🏽
-Kornelia Blackmore ❤️
Enjoy this post?

Buy Kornelia Blackmore a coffee