2022 prediction: Pohang Steelers
Another transfer window another star player leaves and so the cycle continues with Kang Sang-woo leaving the side look a bit weaker going forward and STILL haven't filled the centre forward spot.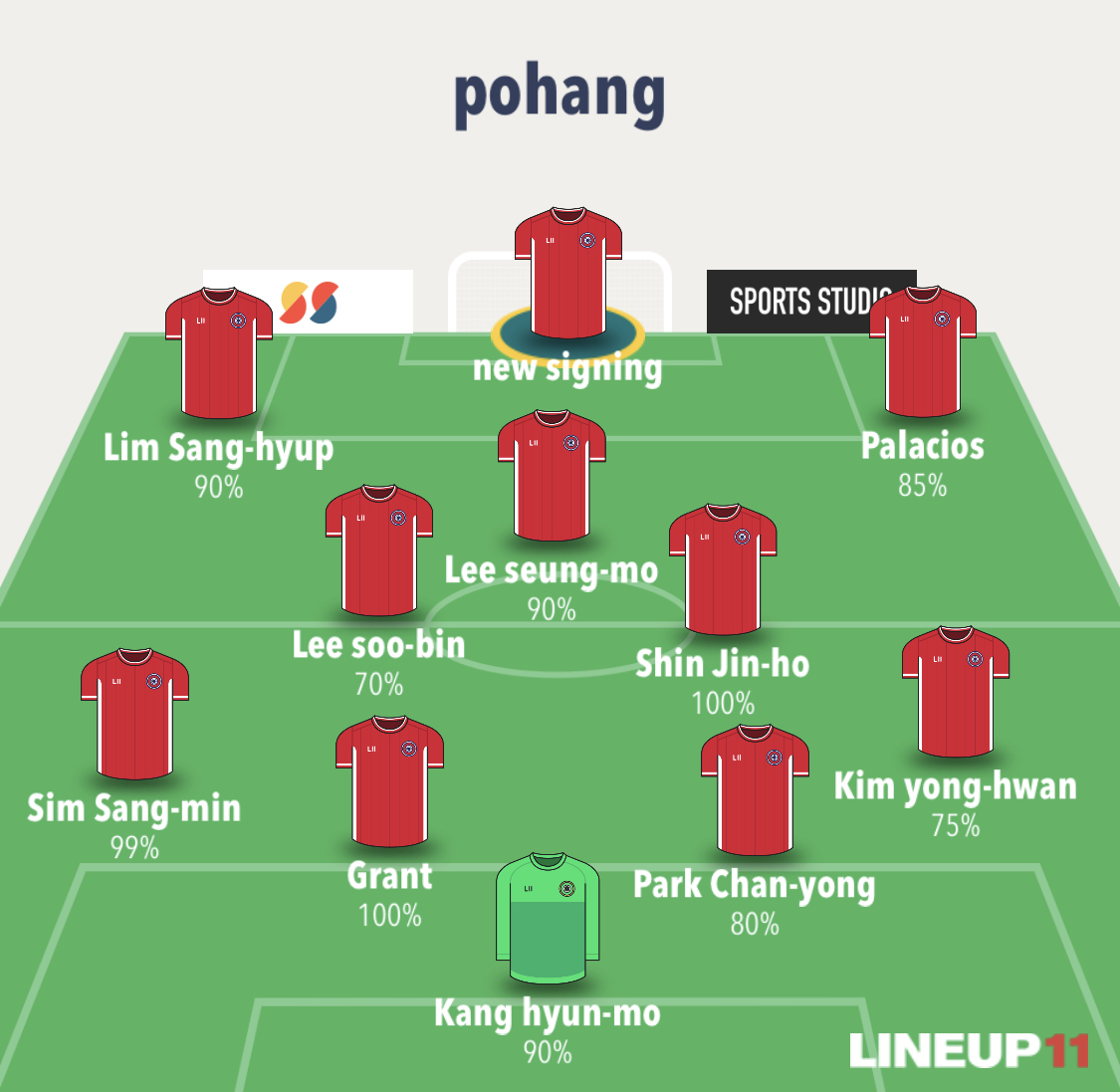 Alternatives/alternates:
DEF: looks like it could be a back four lacking Sorare cards with New signing Park Chan-yong taking over at centre back with Kwon Wan-kyu away and Jeon Min-gwang with the army. With army returnees Sim and Kim taking over the full back roles and Shin Kwang-hoon likely to continue in midfield while Kim Ryun-sung likely backup LB as well.
MID: I fancy Lee Soo-bin to take the u22 spot with Go young-joon an alternate when Shin Kwang-hoon starts alongside certain starter Shin Jin-ho. Lee seung-mo will play deeper if they get in an actual striker.
ATT: Lim Sang-hyup could start in the middle with the side still to bring in a foreign striker. Former player Wanderson (no card) is linked to a return and could play on either wing with Palacios under pressure to perform. Another new signing Jeong jee-hee (no card) could come in here too. While Lee ho-jae will be 2nd choice striker.
Gk:
This is an interesting one with the club upgrading on young Lee Jun (another u23 goalie would've been nice) and bringing in Yun Pyeong-gook who looks likely to be given some games throughout the season especially at the beginning with Kang unlikely to start as he still has pain from ankle surgery. 3rd choice Cho Sung-hoon will hopefully not get another chance.
U22:
Plenty of choice here with Lee soo-bin hoping to recapture the form he showed in his rookie year while the manager has spoken about giving Go Young-Jun more chances this year. The club usually have a good rookies to count on as well
Potential Impact Players:
Lee Seung-mo hit the woodwork over 7 times in the last season and will be counted on to provide goals this season. New signing Jeong Jae-hee has pace and scored a good goal in the cup final against Daegu last year. Park Seung-wook (no card) could play a bit of a utility man this year at RB/CB/CM. Grant will be very much needed in an all look back 4
Caveats:
Asian Games in September could cause some disruption with their u22 all wanting to go but this usually means they won't need to follow the u22 rule as the league suspends it.
Where is the striker??? Will he be any good? When will he be ready?
Losing Kang Sang-woo is another blow to the fans of the club who haven't seen any of the funds from their acl run invested and are generally unhappy with how the team is run could make for a heavy atmosphere
Prediction:
I can see a similar season unfolding for Pohang with a real lack of cutting edge up top. Unlikely to go down but 9th as high as I would put them.
Enjoy this post?

Buy Kleaguenglish a coffee