2022 Preview: Incheon united
Perennial strugglers Incheon have added some depth to the team in the break and look in better shape than last season in the midfield for sure but I think it could be a return to the relegation scrap that we are used to seeing with them with an aging back line and a style of play that can be turgid at times.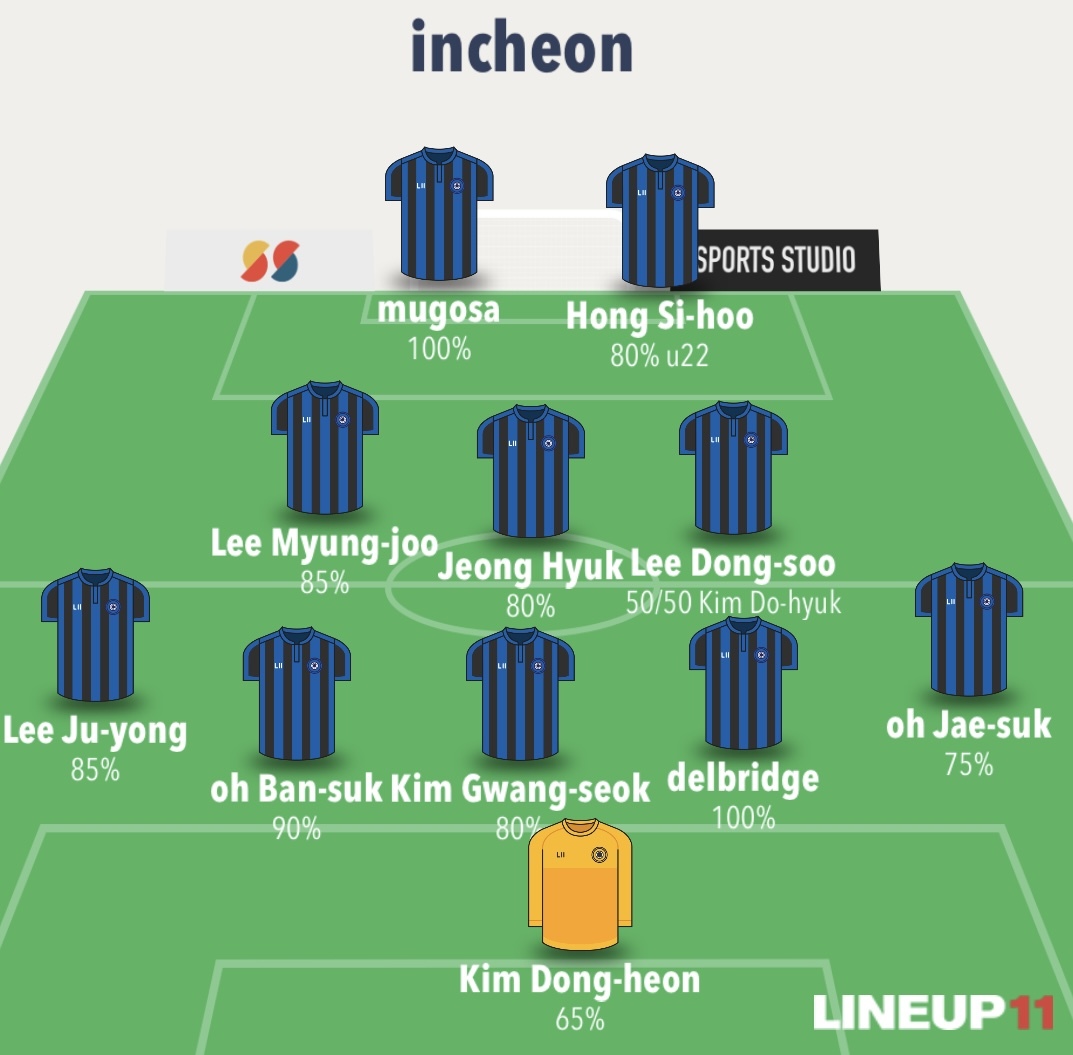 Alternatives/alternates:
Gk: see below
Wingbacks: will likely be rotated fairly regularly with Kang Yun-gu and Kim Jun-yup coming in. Starter Oh Jae-suk is vice captain and spoke about wanting to improve this year and is more reliable while Lee Ju-yong offers much more going forward than the alternatives and could really help a team that struggles to create.
Cbs: with Kim Gwang-seok approaching 40 he is sure to get injured and struggle with the heavy schedule so expect to see Kang Min-soo on a regular basis with Kim Chang-soo another backup albeit not a very good one.
Cms: depth here is much better than last year with Lee Myung-joo the best of the bunch. Lee Dong-soo and Kim Do-hyuk will fight it out for one spot with the possibility of u22 Park Chang-hwan starting and coming off early too. Aguilar is a notable absentee here but doesn't tend to start much and could be played further forward or used as a 2nd half sub.
CF: Hong si-hoo should be the nailed on starter for u22 how much trust and game time the manager gives him is another question when he comes off. New signing Lee yong-jae will get game time with Song si-woo the super sub that will come on when they are losing which could be often.
GK:
Think everyone knows the situation here and full disclosure I have a Kim Dong-heon card so hope he starts of course but it is a very close thing with the manager flip-flopping last season seemingly to the benefit of neither. Lee Tae-hui played more 2186 minutes with Kim 1152 with Lee the starter at beginning of the season. My qualm with Lee is he doesn't move his feet very well you can see this in the Mulic free kick instead just collapses with his dive.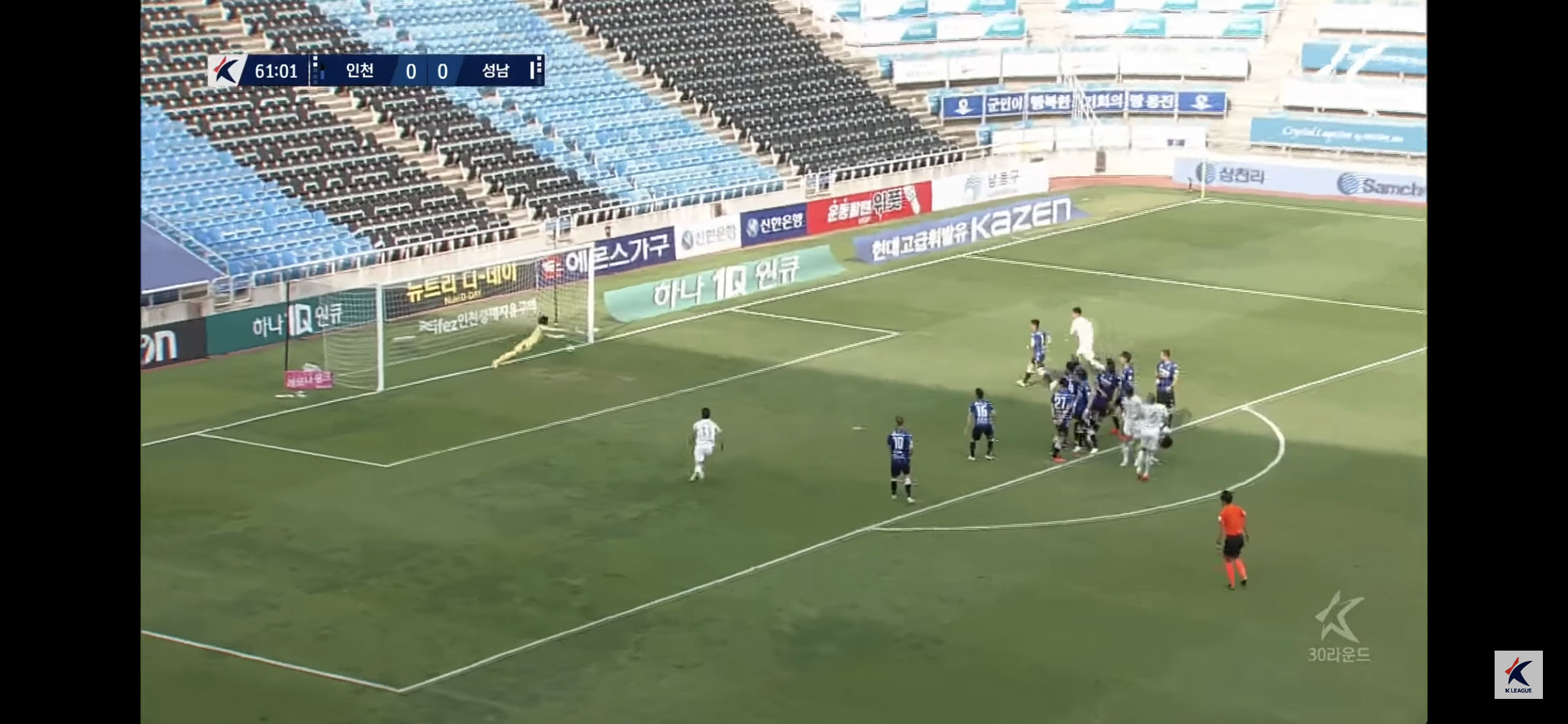 But at the same time Kim dong-heon made an error in the away game at Seongnam
Other sources like today football put Kim dong-heon in while balmanchan predict a double stopper like last season.
Potential Impact players:
With rotation the name of the game at Incheon a lot of players will have chances to shine - all the Lee new signings Lee Ju-yong Lwb and Lee Myung-joo cm and Lee Yong-jae cf have good chances for playing time and all pretty good players. Kim Bo-seub cf/rwb and Lee Joon-suk cf has pace something the team lacks.
U22: (yoof recruit)
Hong si-hoo cf seems assured of a start while the team opted for two u22 starters last season Park Chang-hwan cm got 618 minutes last season and could be given a similar role with an early sub. Other than that new youth player Park Hyeon-bin cm (yoof #10) could get some minutes - here he is scoring from distance
Caveats:
Manager likes rotation so all players may be in doubt at some point especially if and most likely when they go on a bad run. Hard team to predict lineup wise.
Mugosa still crucial to the side without them they will be bottom for sure in my opinion.
Prediction:
Could be a tough year with a disrupted preseason due to a corona outbreak I wouldn't be putting much money on them in the opening weeks. think it will be between them and Seongnam for the bottom of the table- 12th
Enjoy this post?

Buy Kleaguenglish a coffee