2022 preview: Seongnam
Perennial strugglers in the last few seasons have plugged holes at the back but look light up top going into the new season and will likely try to get some more help in the midfield and forward areas but nonetheless a preview needs done.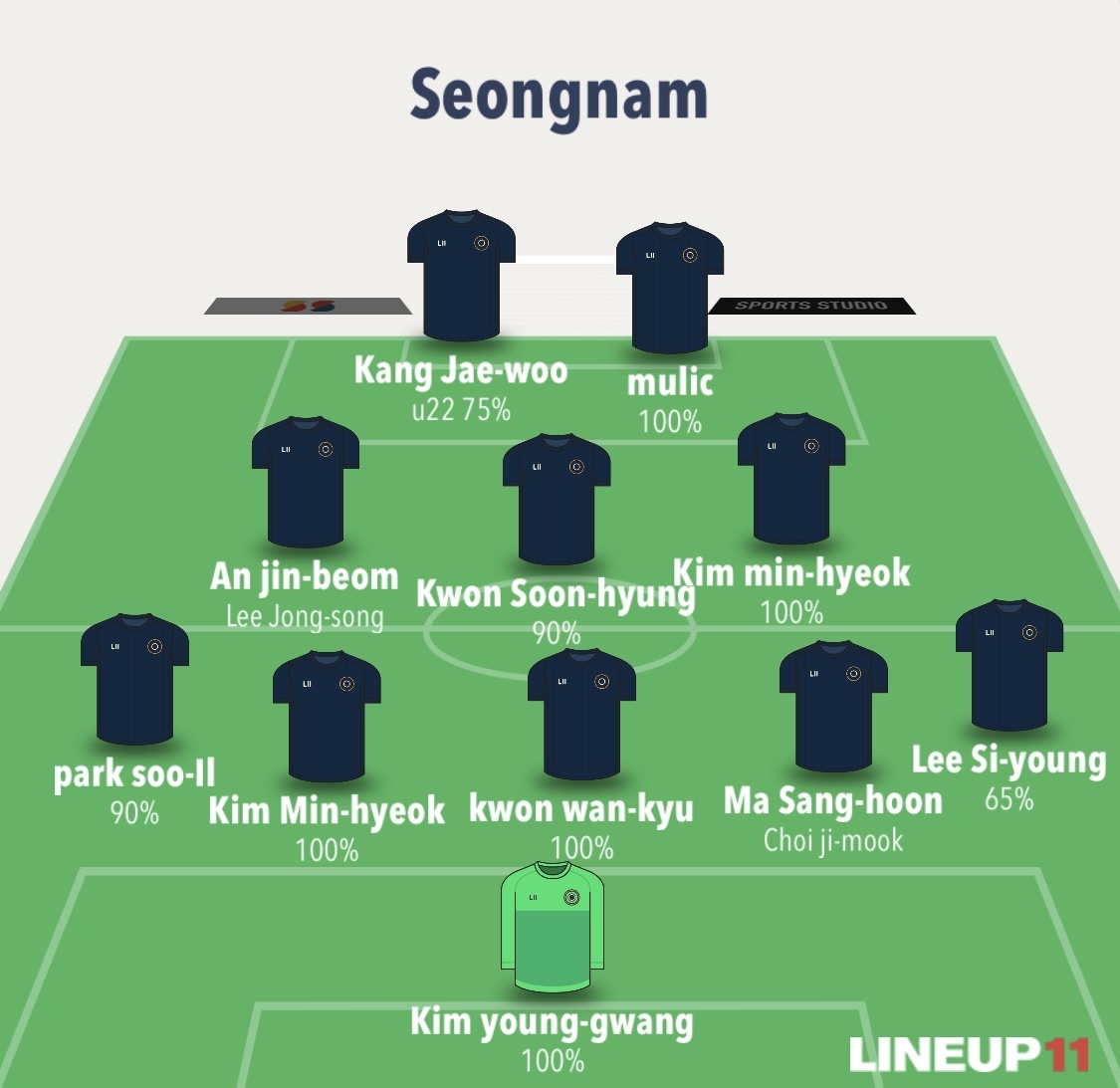 Alternatives/alternates:
DEF: Park Soo-il and Lee Si-young look likely starters at full back with new signing Lee Ji-hun and club vice captain Seo Bo-min backups. The 3rd center back place is up for grabs with Choi Ji-mook the better option in my opinion but manager seems to like Ma.
MID: Kwon Soon-hyung the new captain and was preferred in that role with Lee Jong-sung a good backup with Kwon 35. The third midfielder is much like the defence anyones guess and not much depth with An playing there at the end of the season. Could be a place for one of the u22
ATT: u22 Kang Jae-woo could start up top or midfield and seems the most likely to get that slot As he got 704 minutes just less than Hong Si-hoo who has now left. Park Yong-ji could get more game this year and will look to recapture his form Of 2019 when he got 12 goals.
GK:
Despite age will be absolutely shocked if Kim Young-kwang isn't number one for the whole season. Personally had him as goalkeeper of the season last year.
Potential Impact players:
Lee Jae-won CM/CF returns from long term injury and for sure will get minutes in this midfield/attack
Cho Sang-jun CF signed from Suwon Fc is no longer u22 but earned a call up to the national u23 team will have moved to play but rarely got more than 20 minutes. Goo Bon-cheol Is in the exact same situation.
Youth and energy around Mulic seems to be their strategy in the off-season so expect a number of youth (yoof) players to get game time.
U22:
Kang seems the obvious choice but some decent prospects signed and recruited could all get minutes.
Caveats:
Expect some transfer business with CF Park Dong-jin a long-term target (no card) but he goes into the Xi if they sign him. Among others.
Manager will chop and change so rotation a bit of an issue with this side and even had the odd choice of benching Mulic for the u22 player in too many games. Mulic is crucial to this team.
Squad is full of defenders - very defensive minded coach
Prediction:
Don't give them much chance of avoiding the relegation playoffs from 10th-11th not enough goals in the team. 11th
Enjoy this post?

Buy Kleaguenglish Telegram a coffee