Round 1: Predicted Lineups
It's TIME!! First week prediction is notoriously hard and will sure to get a few wrong but I will outline the predicted lineups with doubts and overall lineup confidence- There will be cases where I leave someone out who plays but I will get more right than wrong so bare with me and happy new season!
U22 rule reminder: born 2000 or later - start 1 and bring 1 on = 5 subs

Start 2 = 5 subs

Start 0 = 2 subs

* most teams start only 1
Please use the key below to judge who you think you should play or risk.
Key:
100% (with confidence but I'm not the manager)
s % (selection doubt - not sure will play but in the lineup)

Two names (not sure who will start)
Inj % (inj doubt - risky play but prob worth it)

Inj rep (inj replacement - both risky plays)

U22 % (u22 player could come off early)
Sat 14:00
Jeonbuk vs Suwon City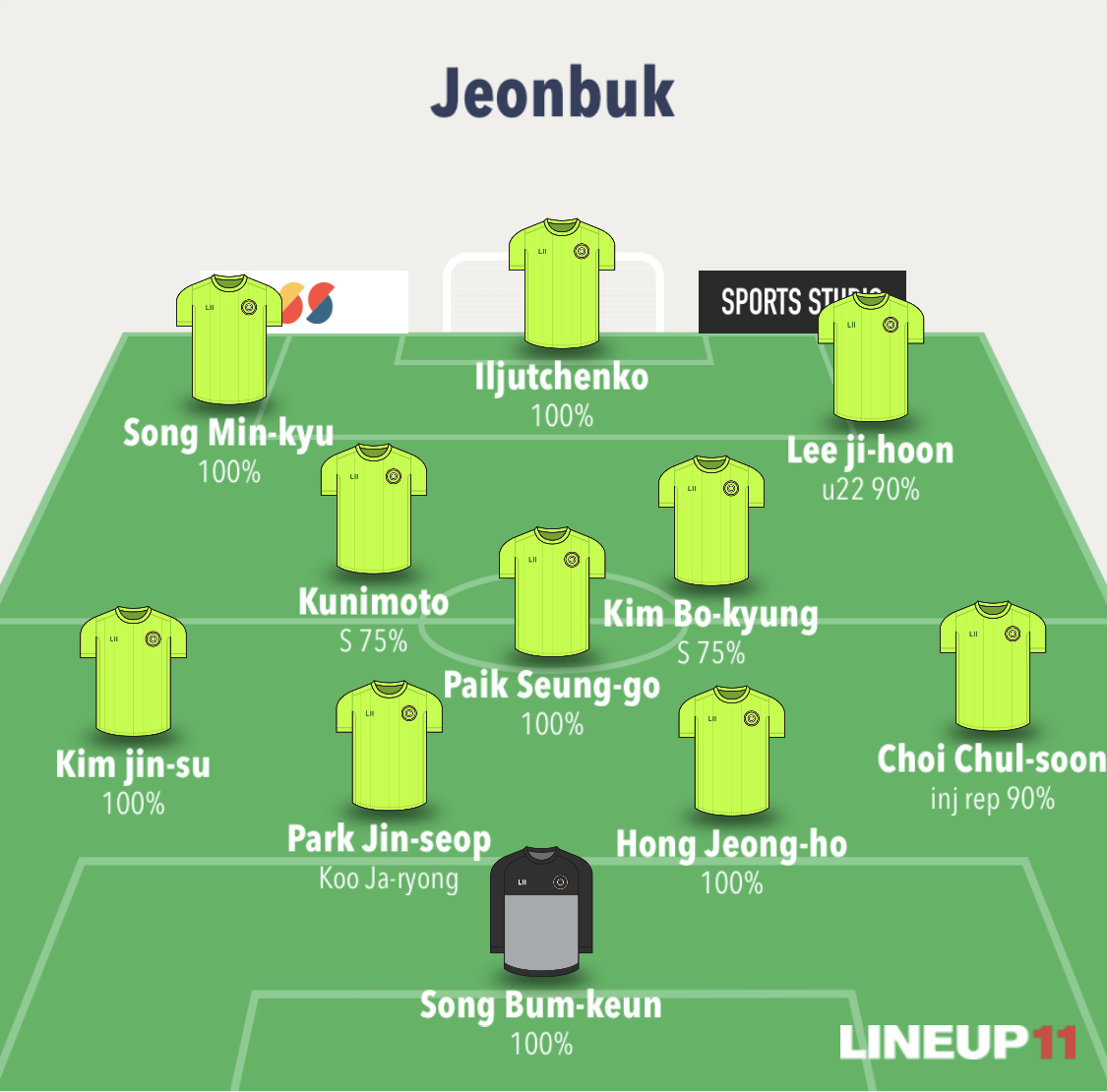 Lineup confidence: 80% u22 player is an uncertainty with Moon Seon-min the likely alt here though said not to fit. Han kyo-won has a bad ankle and Gustavo on the road to recovery. Rumours of Lee Yong injury but can't confirm it so risky with Choi Chul-soon likely replacement as Lee you-hyeon also not feeling well. Midfield tough to judge with Ryu Jae-moon well liked by the manager.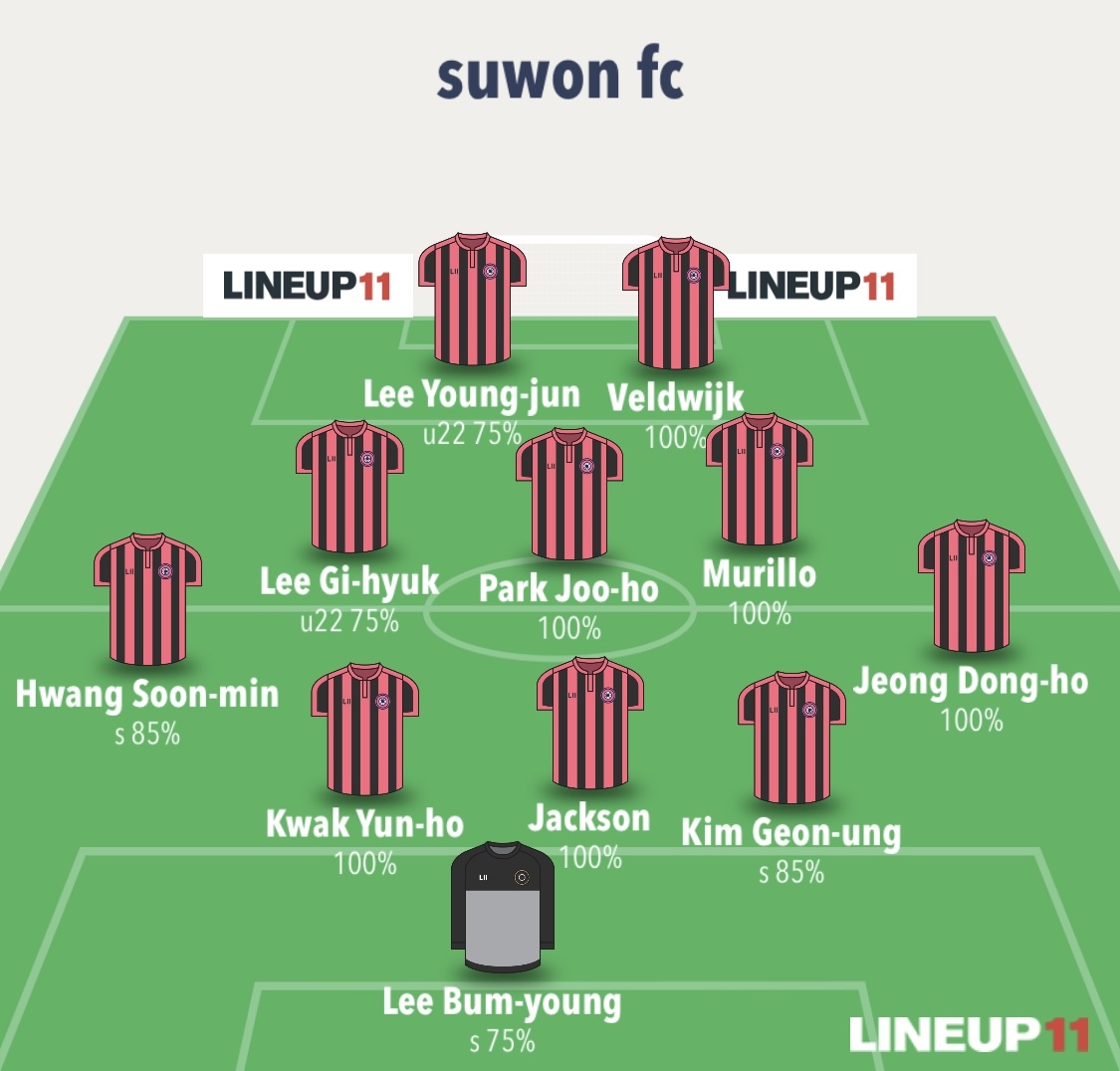 Lineup confidence: 70% think u22 players could be similar to last season with early subs with Lee Seung-woo to come on up top and possibly Nissilha to come in the midfield. Kim Sang-won may keep his Lwb but Hwang was bought as his replacement. Lee bum-young likely to get the nod with the 3rd centre back possibly Kim Geon-Ung.
Sat 16:30
Incheon vs Suwon Bluewings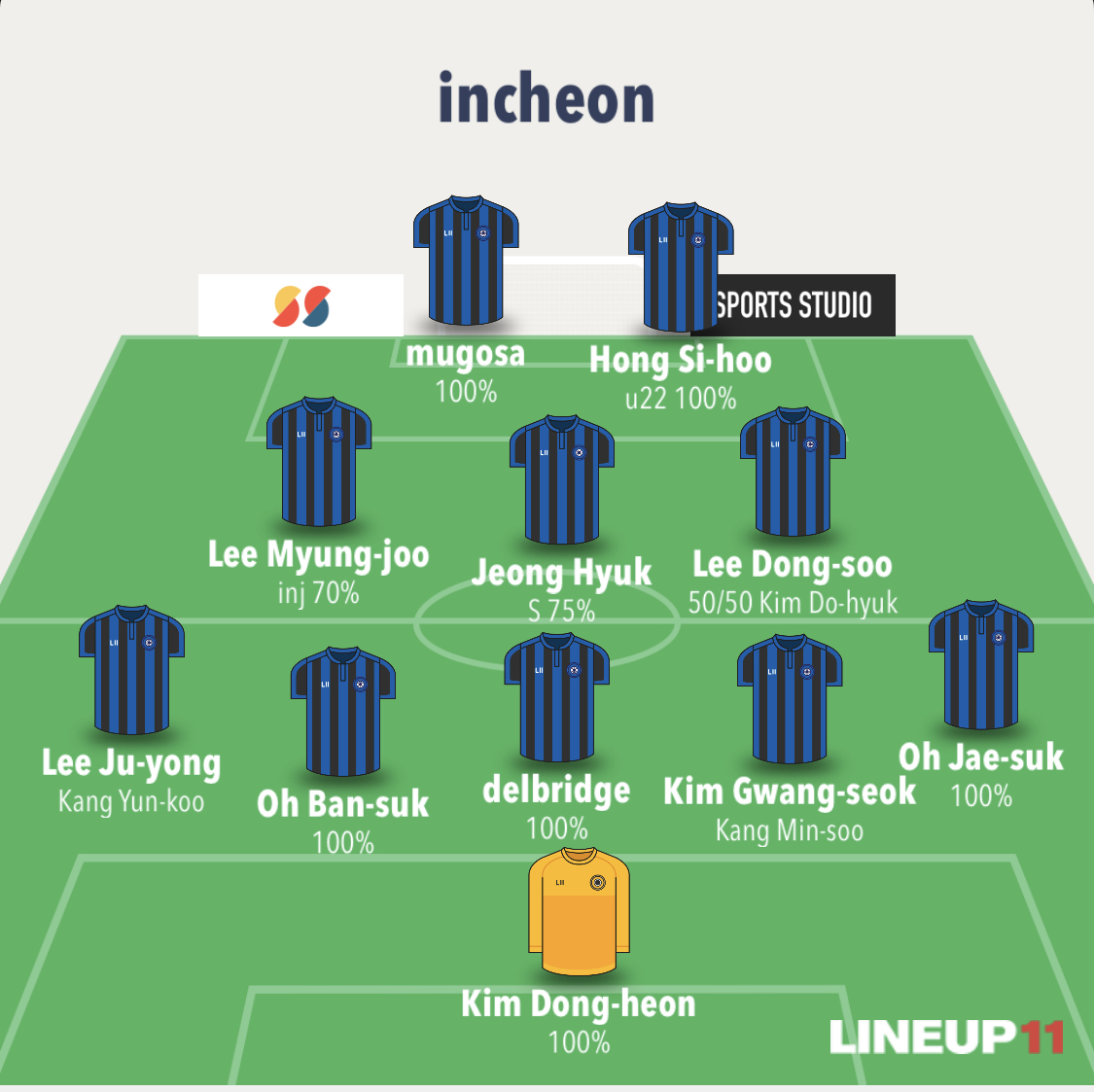 Lineup confidence: 70% big news coming out of Incheon is Lee Tae-hui gk has a knee injury and is out for 2/3 months. While the midfield is quite deep I don't know who will start with new signing Lee Myung-joo not 100% fit. Lee ju-jong also not 100% so unsure if he will play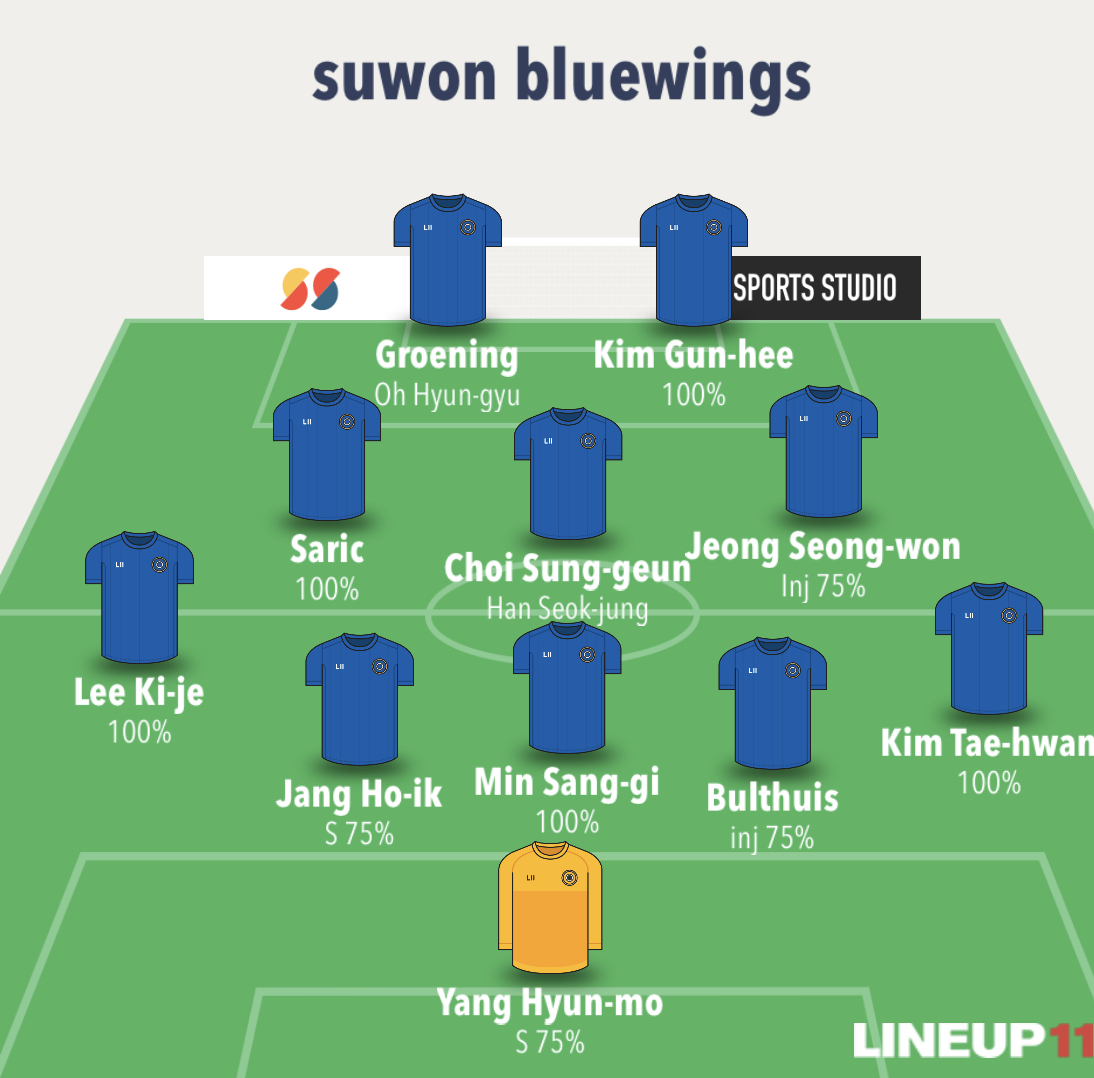 Lineup confidence: 70% No Dong-geon did have an injury in preseason but has recovered but I still put Yang Hyun-mo ahead of him. Lee Han-do may come into the defence for the two doubts above as Bulthuis joined late. Unsure about the new signings though I think Saric is the most likely to start.
Daegu vs FC Seoul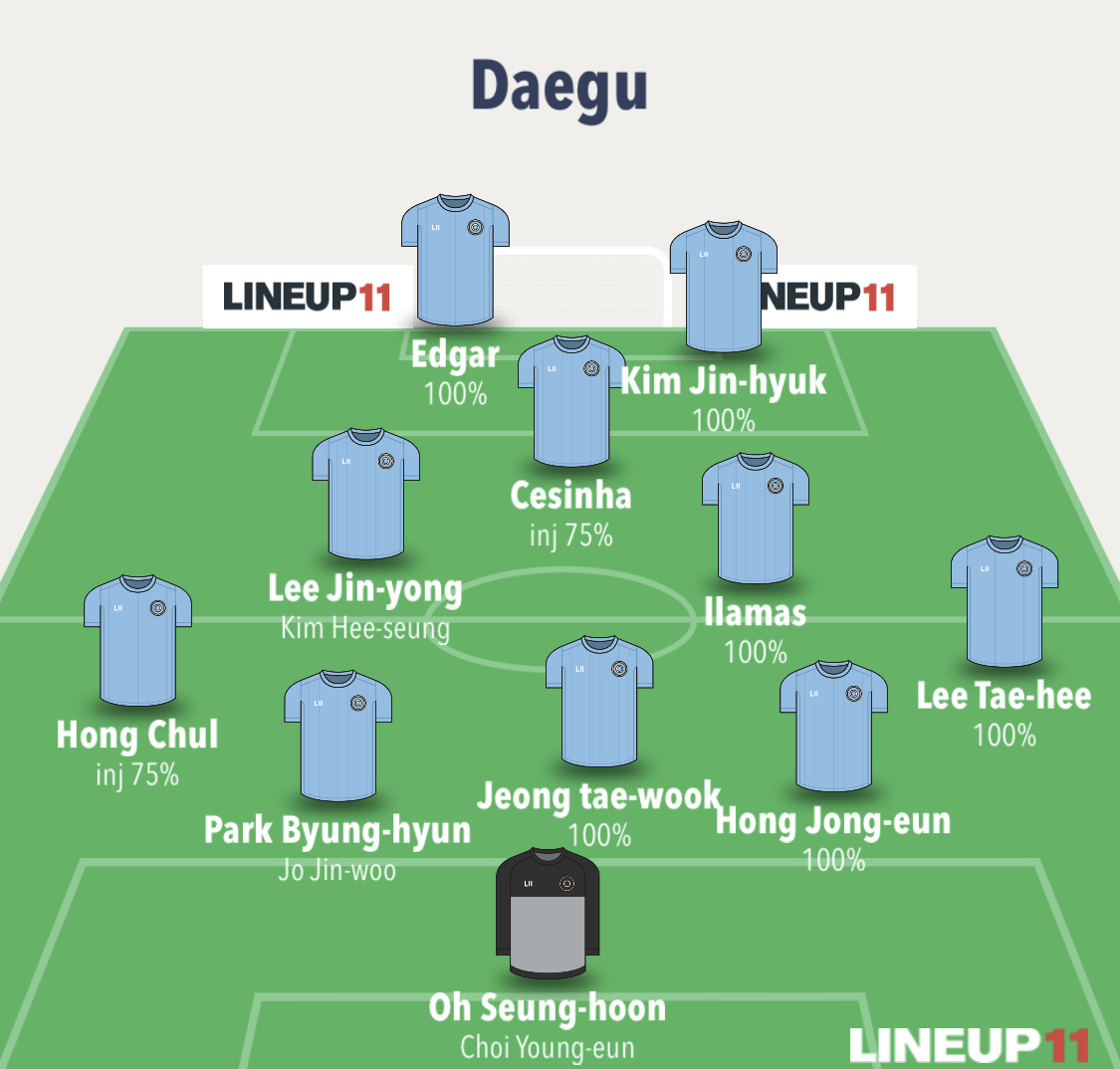 Lineup confidence: Cesinha didn't take part in the practice games so isn't 100% like most foreign players but a bit behind Edgar and Llamas who did. Hong chul had corona and couldn't train for 3 weeks so not sure how he is - replacement could be Ahn yong-woo.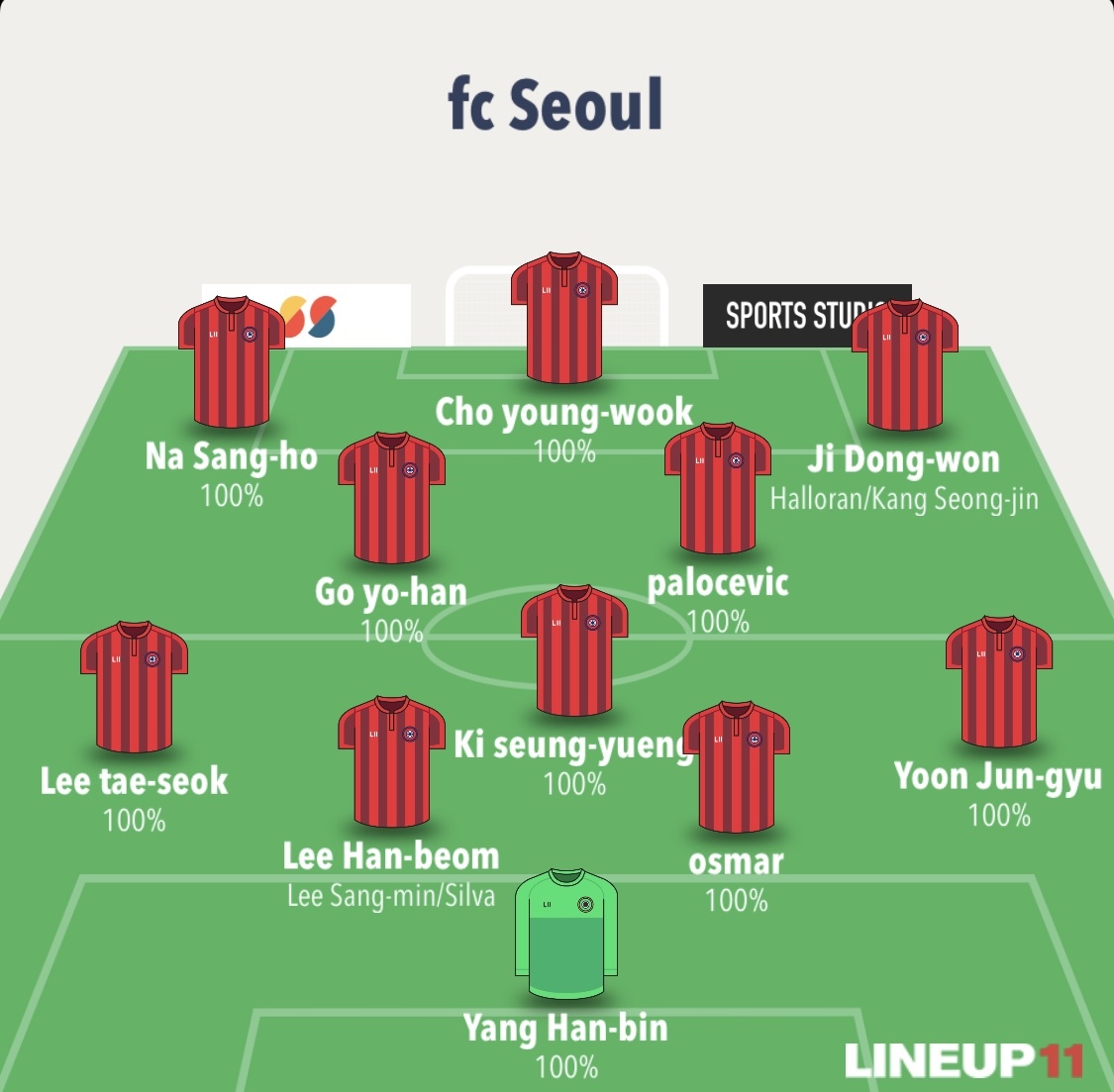 Lineup confidence: 90% just the two positions I have my doubts over depends if the coach wants to continue giving young guys the chance.
Sun 14:00
Gangwon vs Seongnam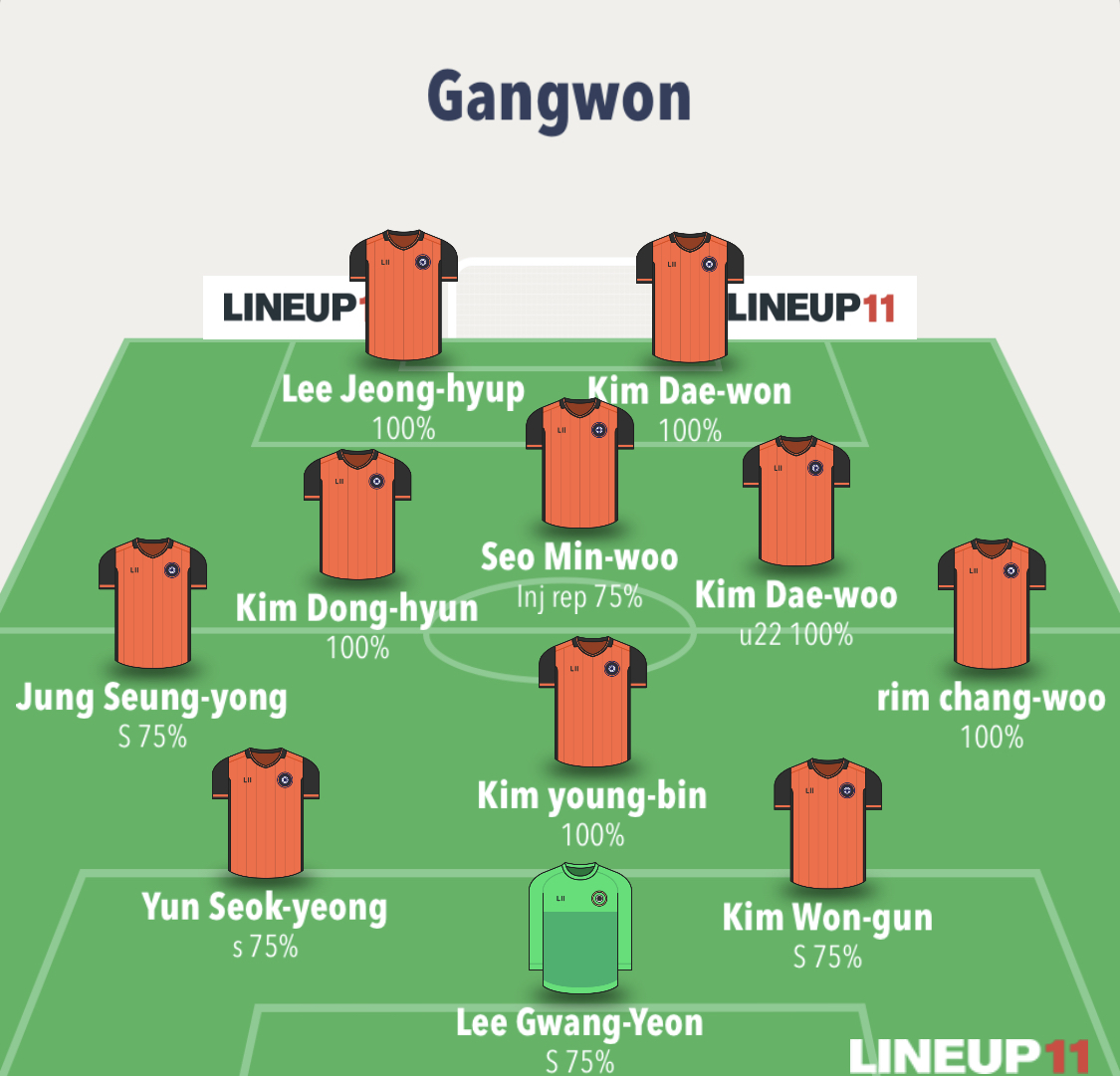 Lineup confidence: 75% Han Kook-young isn't fit while Lim Chae-min is off to China. Couple of other doubts depending on what formation they use but squad depth is pretty weak.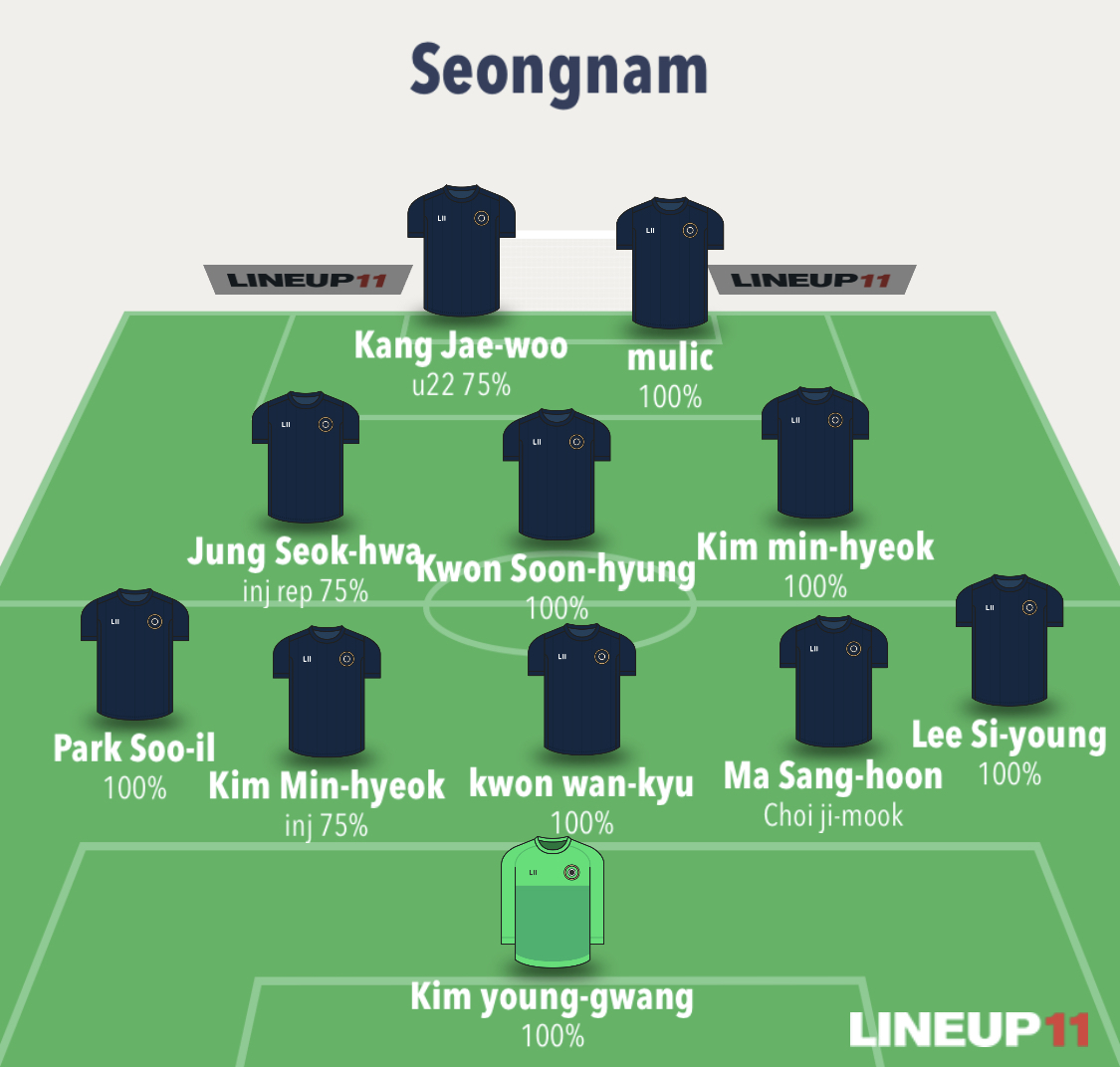 Lineup confidence: 80% Can't be sure of at least 3 of these with CB the manager's choice and same goes for the u22 card and the 3rd midfielder. CB Kim Min-Hyeok not fully fit but should likely play.
- no information on friendlies but a lack of depth means few options - coach could play two u22 players and make earlier subs and Ahn Jin-beom is injured
Jeju vs Pohang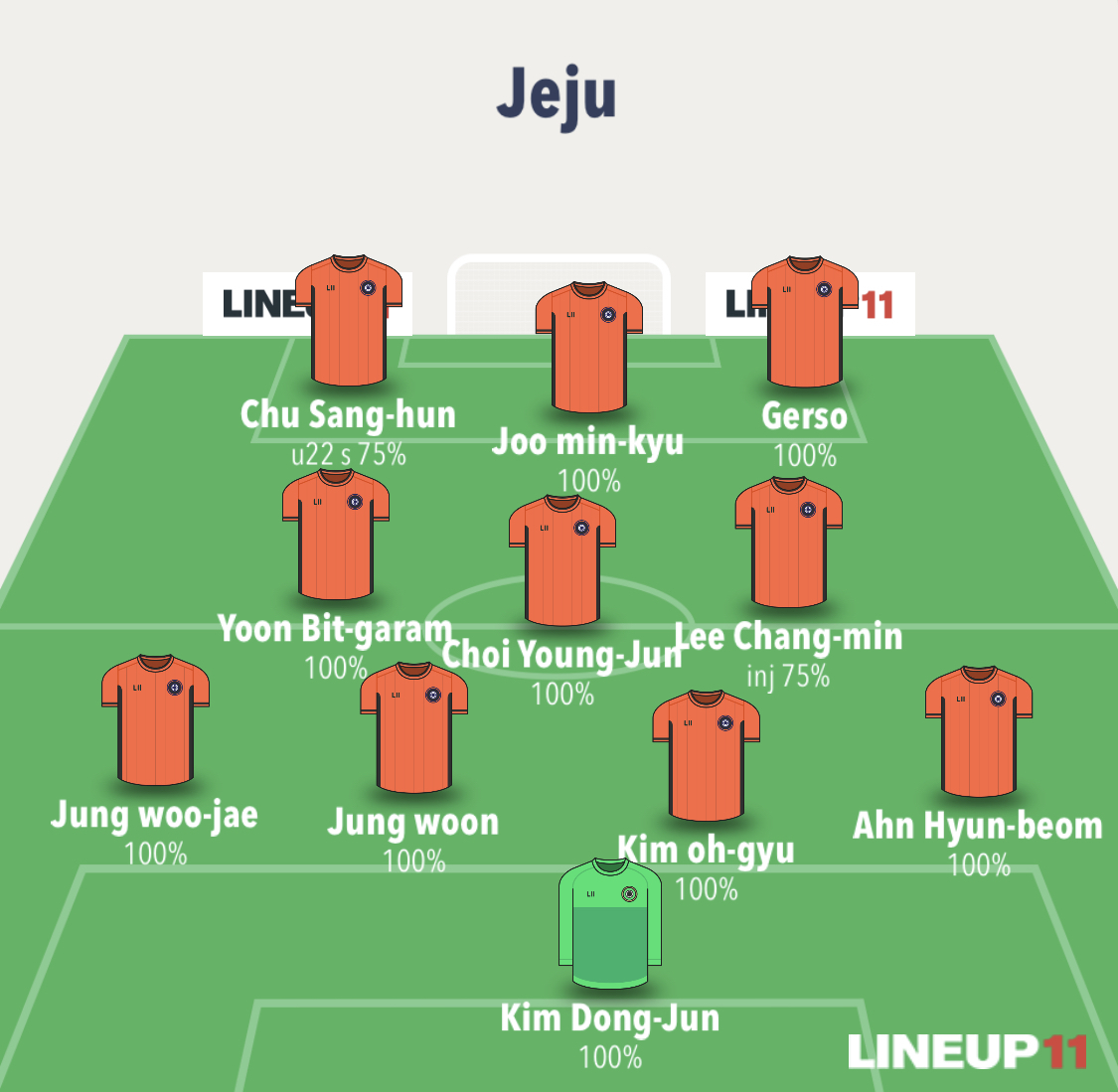 Lineup confidence: 80% doubts to Lee Ji-sol and Kim Kyeong-jae mean I think Jeju go with 4-3-3 here and start Lee Chang-min despite only coming on as a sub in preseason as he recovers from injury. U22 should come off at ht for Ring possibly.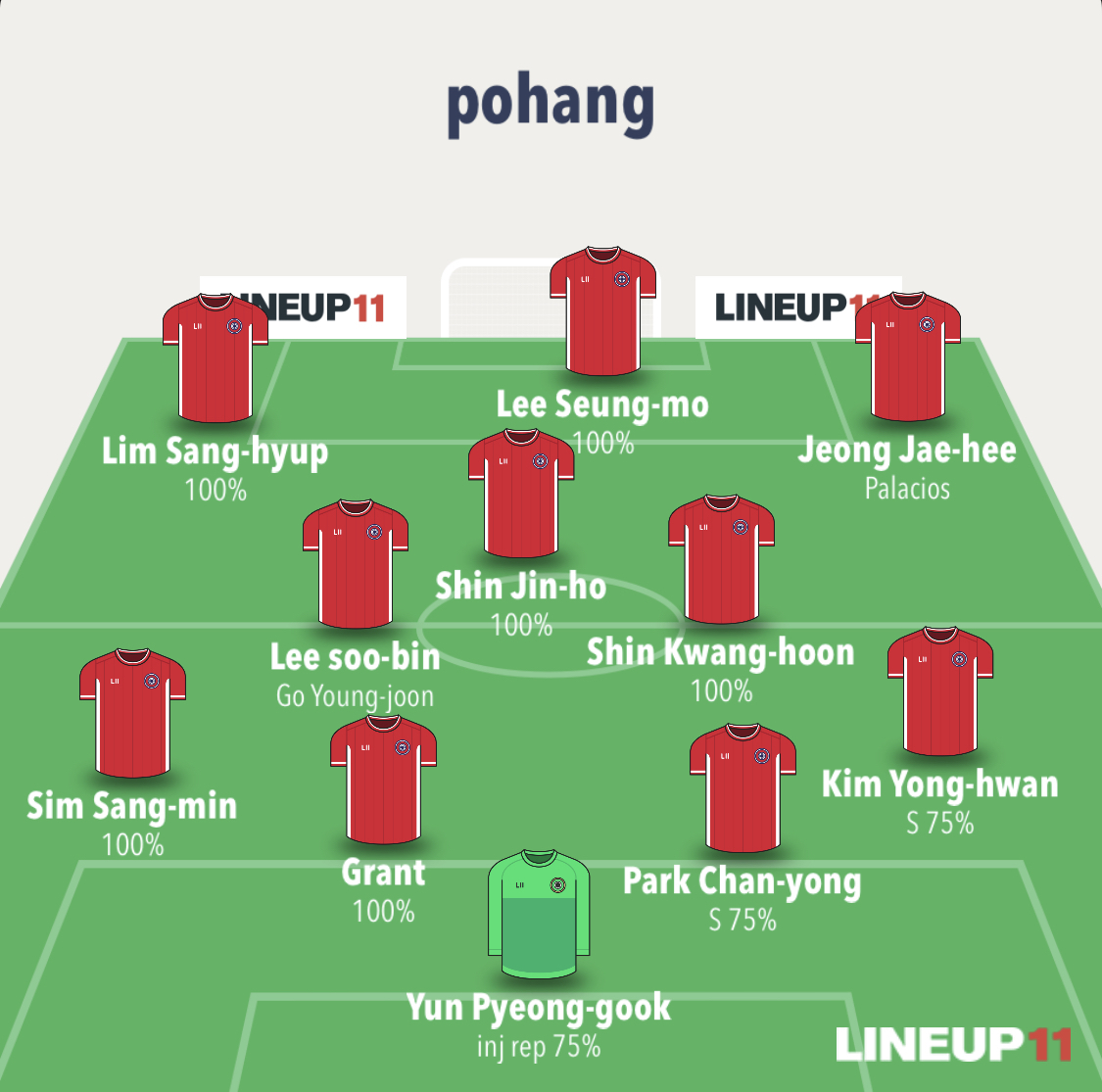 Lineup confidence: 85% not sure who the u22 will be or where Shin-ho will play. Palacios not 100% and may no longer be a starter especially when Wanderson comes in. Defence is all shiny and new so doubts there with Kang Sang-woo only recently joining training could be on the bench.
Sun 16:30
Ulsan vs Gimcheon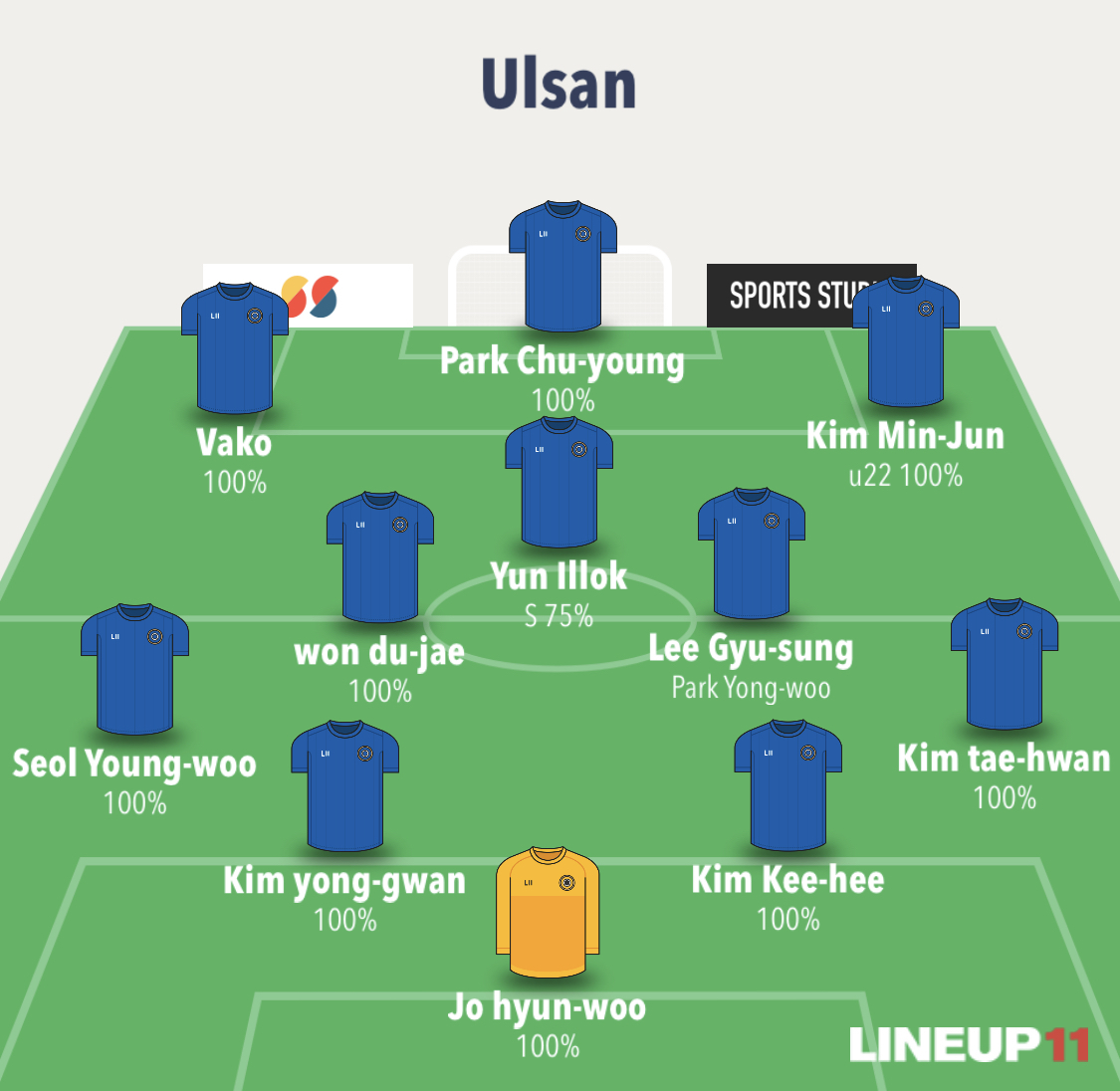 Lineup confidence: 90% u22 seems set and not much depth but no friendly information - not sure about the centre of the pitch either with Amano a late arrival in preseason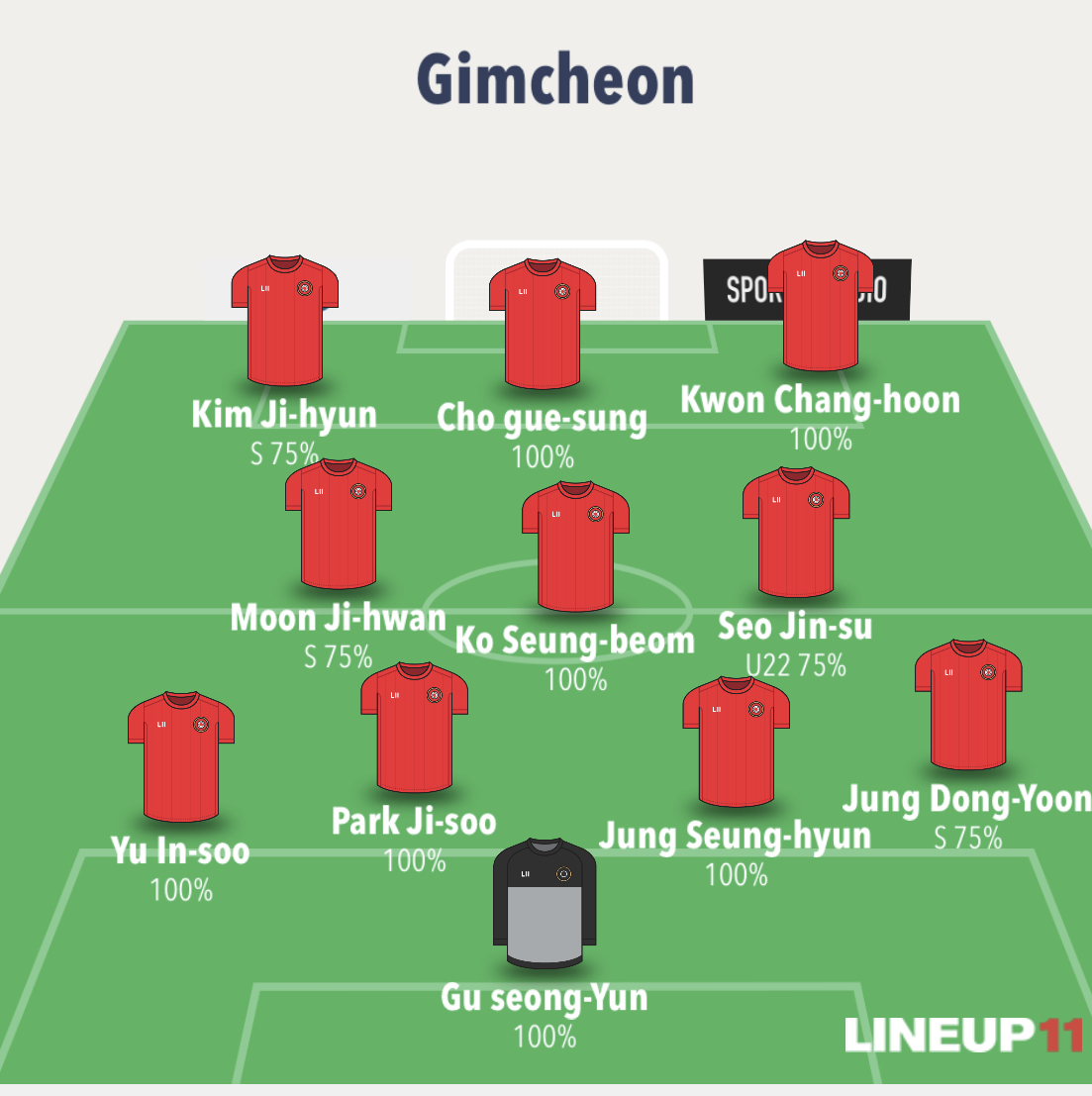 Lineup confidence: 50% you never know with the army side who will play but this is my best guess with Lee young-jae also a possible starter but they do play the national team guys. With such uncertainty I can't really say who will be the alternatives either with almost a fully fit squad to choose from.
Enjoy this post?

Buy Kleaguenglish a coffee