C2C: Day 11 - I made it to Rob Hoods Bay!

Apologies for the late final day update. Better later thank never ☺️
I made it!!!! Managed to get to Robin Hoods Bay at 10:30am the morning of the 11th day. 192 miles with 19,933ft of ascent from the west coast at St Bees though the Lake District, Yorkshire Dales and the North Yorkshire Moors!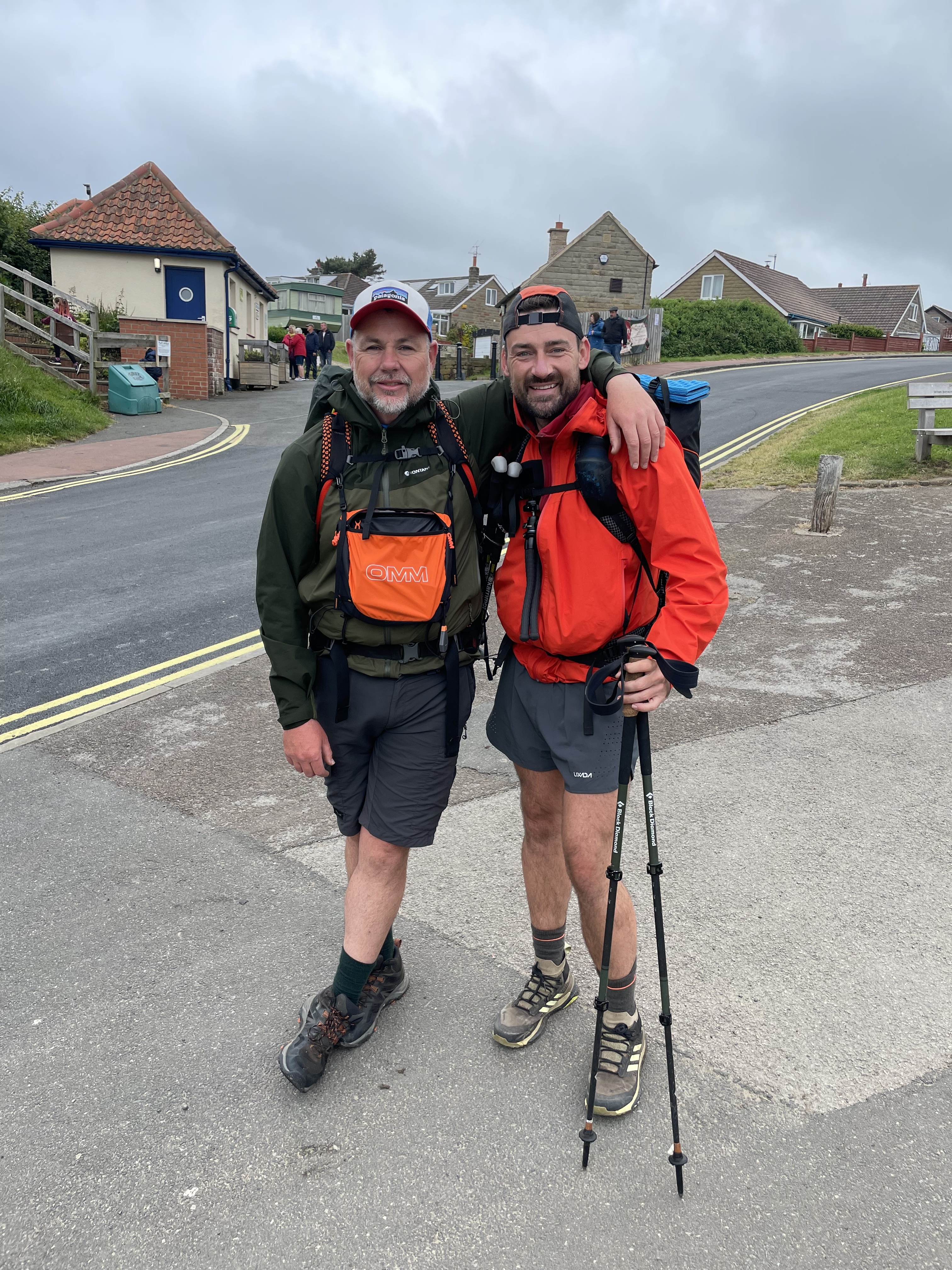 Today I woke early after a restless night with achy legs and decided to pack up and leave the farm at 6am. Knowing I only had 10 miles to do I thought I'd smash today. I've found it so so tough. Maybe as I knew I was getting to the end but wow tough.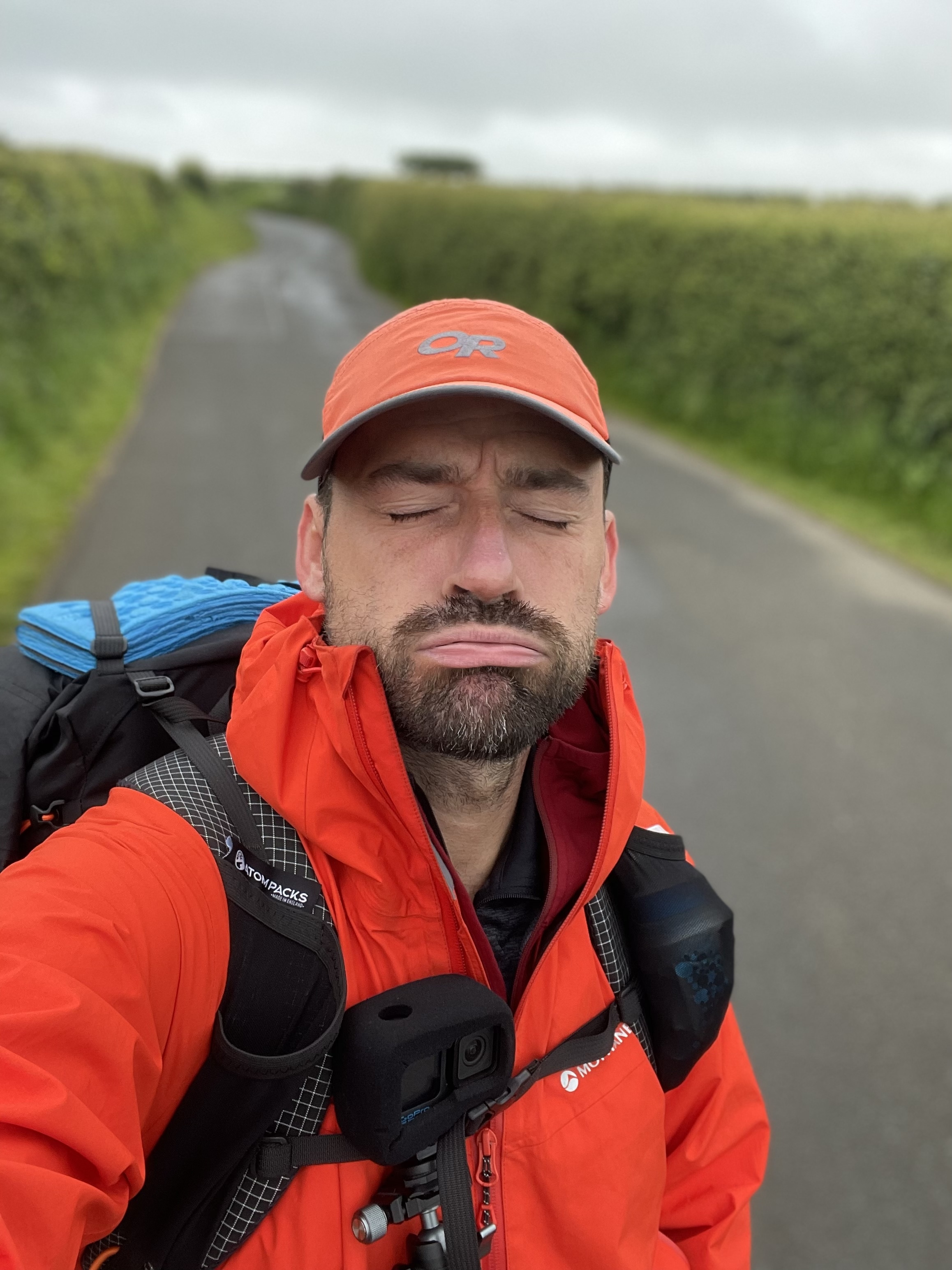 Had to walk across more moorland in cold and some wet, lots of road walking, forests and 3 miles of up and down coastline. But I made it. So chuffed.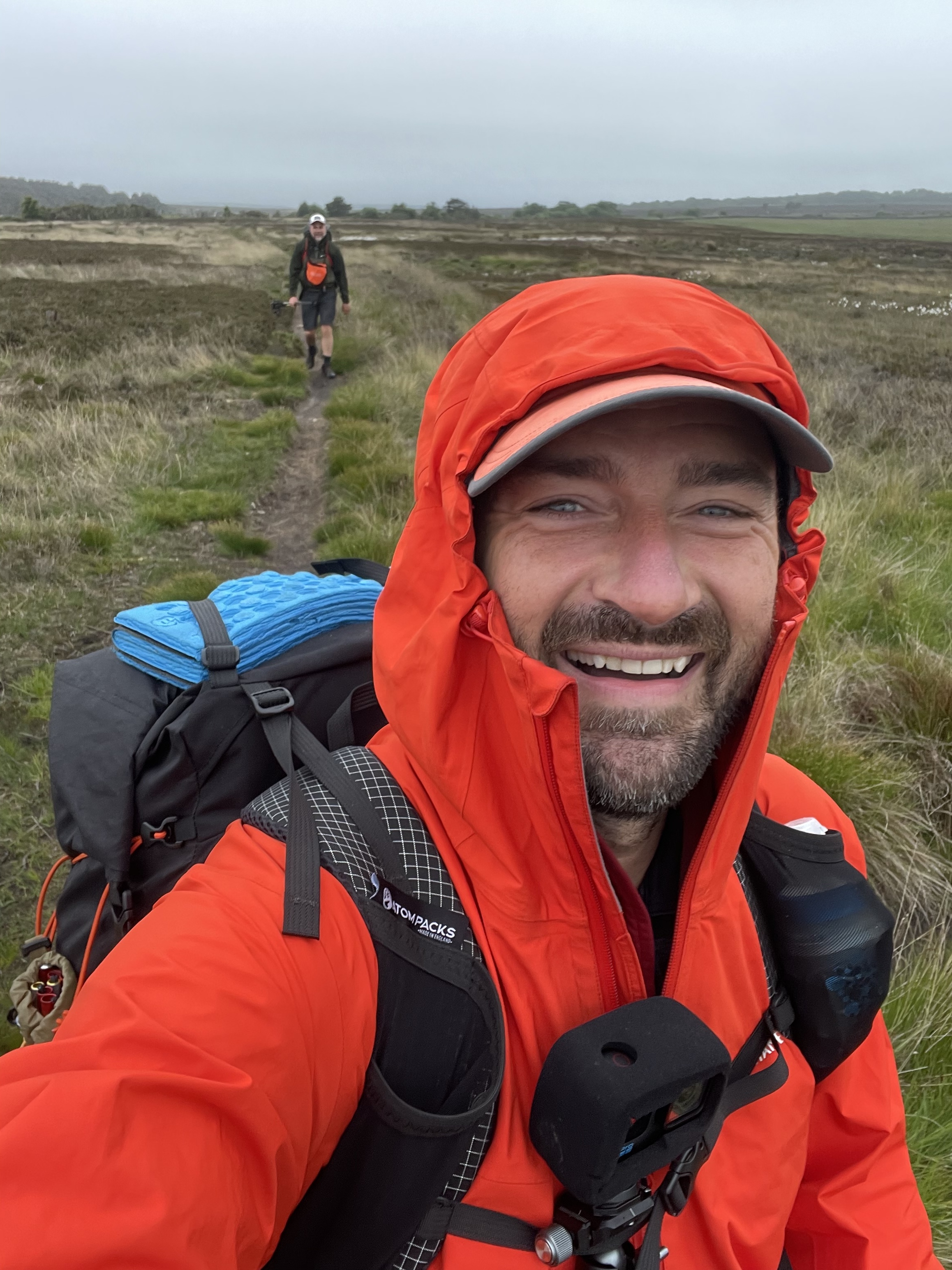 I want to say a massive thank you to everyone who's supported me throughout. The messages, texts, likes and comments on posts and of course the buy me a beer and support on here. It's been amazing and really touching.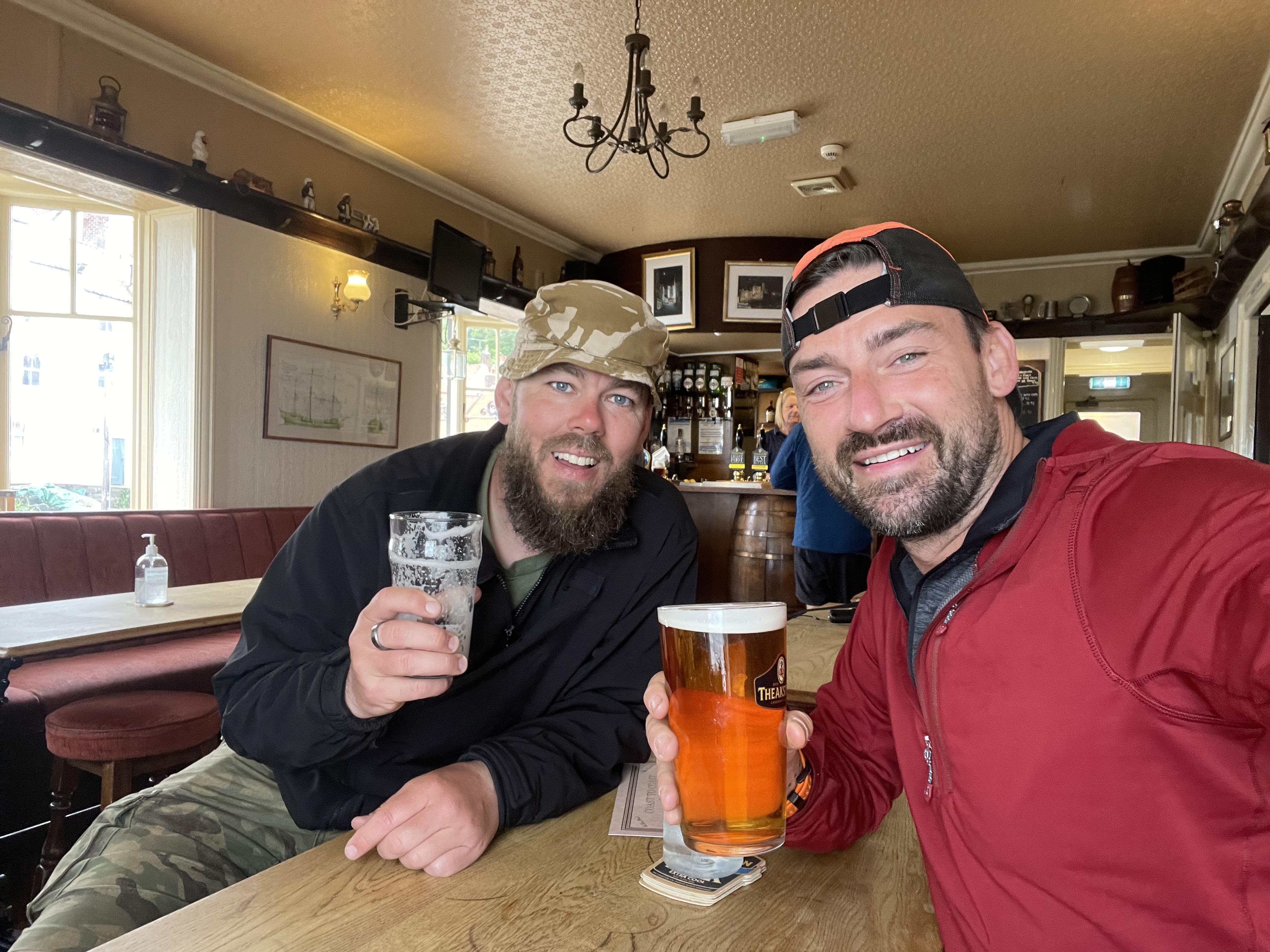 I've never done anything like this in my life. I've never even really multi day hiked 2 days running let alone this. Before coming I was on the couch for 6 weeks with shinsplints and flu/covid so hadn't even walked in any of that time. Then came out and did this.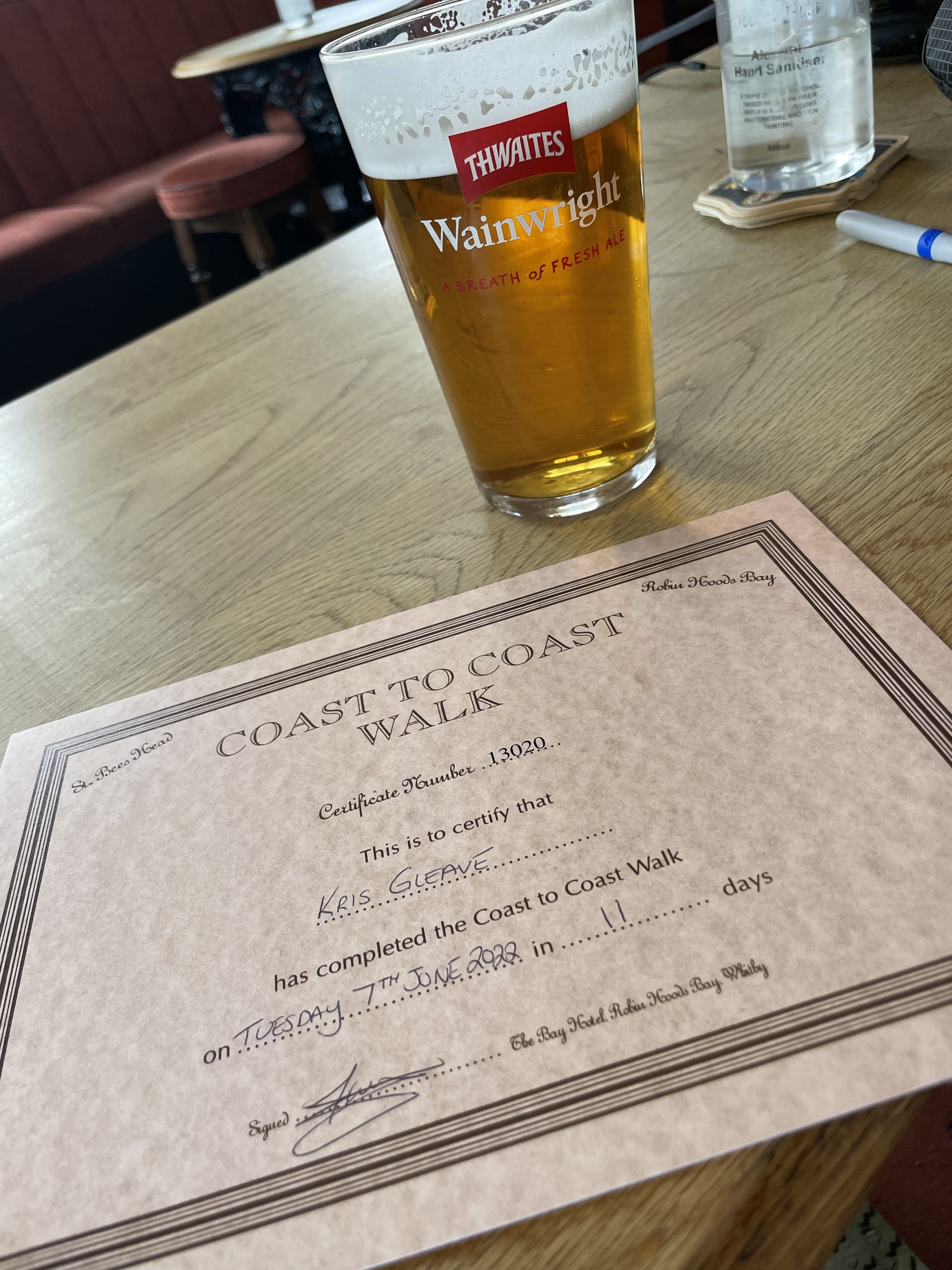 My final comment is this…. If you want to go and do something. Do it! If your heart and mind are in the right place you can achieve anything. Yes this was brutal, had issues with fluid on knees, awful pains in heels (still have now) and legs and all sorts - although didn't get my feet wet once and not a single blister. It's amazing what you can achieve if you just start.
Thanks again. I'll leave the link once again if anyone wants to support with a beer and a comment. For now…feet up, brew and a bacon barm. I'm done 🥹
Enjoy this post?

Buy Kris Gleave a beer