Have a good day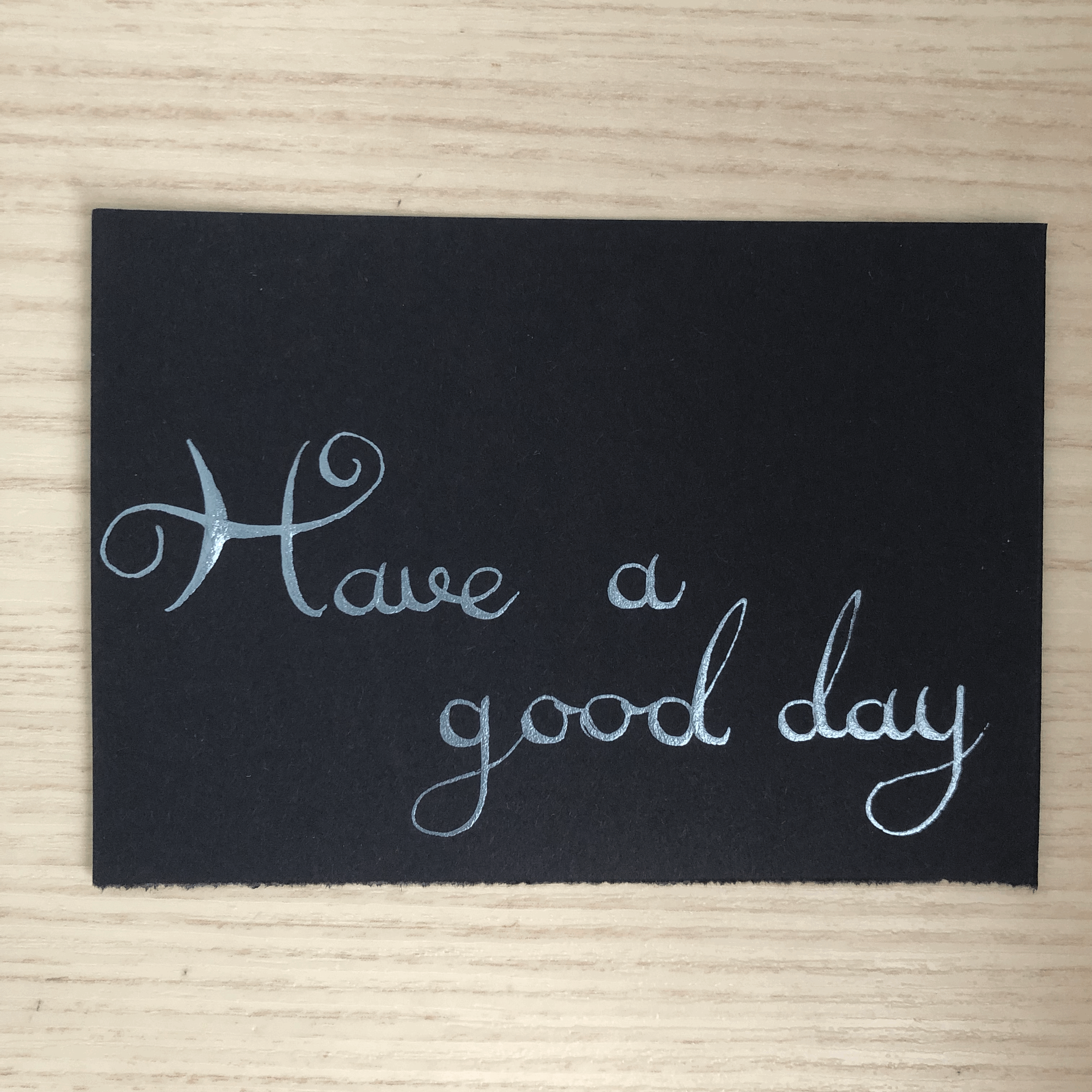 Cursive or Modern Calligraphy with dip pen and Blue silver pearl colour on black paper 150 GSM.
I find pearl colour more difficult to use than calligraphy ink. Because it's hard to control the water and pearl colour on dip pen, but it's fun.
If you want to see more about calligraphy writing. You can go to my Youtube channel, Lamoon K.
Hope it is a good day.
Enjoy this post?

Buy Kannika F. a coffee