An Inkling of Magic Character Art - Niamh O'Rourke
Okay, so this painting is both early and late. I'd planned to share it in conjunction with the second chapter draft of An Inkling of Magic, but that didn't end up happening for a couple of reasons: 1) the portrait took longer to paint than I had anticipated, and 2) it was planned as part of a set of portraits and I was waiting for both to share both together. However, as other projects (and just plan life) have crowded in to keep me from getting the second portrait painted, I've decided to just go ahead and share each on separately. So, without further ado, I'd like to introduce you to Niamh O'Rourke!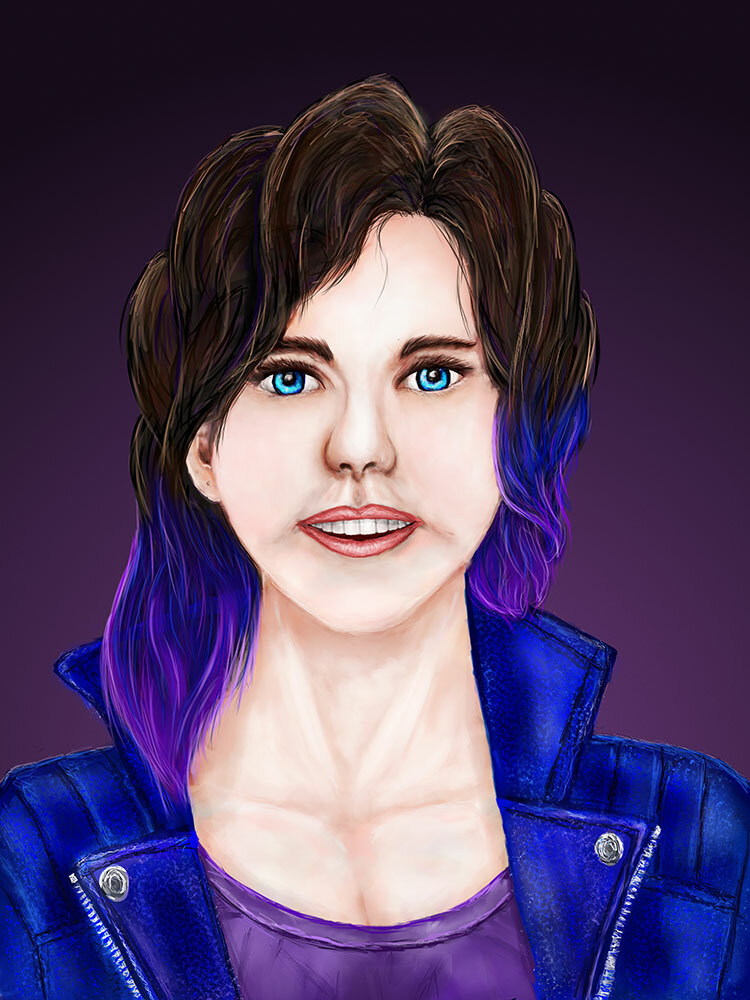 Chapter 2 excerpt:
"Niamh, like her brother, was tall and with the same strikingly blue eyes, but her hair – which was of medium length and cut asymmetrically – was a darker brown except for the last few inches which were dyed a bright blue and tipped with purple and was more wavy than curly."
~~~~~~~~~~~~~~~~~~~~~~~~~~~~~~~~~~~~~~~~~~~~~~~~~~~~~~~~~~~~~~~~~~~~~
She's not perfect (I can see some definite areas that could use some adjustment as they still read a little 'flat' to me), but, overall, I'm pretty happy with how she turned out! It'll be neat to do a progress challenge and paint her again some day and compare the two.
The second portrait is still in the works, but, no estimation yet on when it'll be ready to share. In the meantime, I hope you enjoy this one!
Enjoy this post?

Buy LauraHepworth a tea