Noelle
Well, she took longer than planned, but she's finally done!! As a reminder, here is the Artbreeder portrait I made and used as a reference for the painting.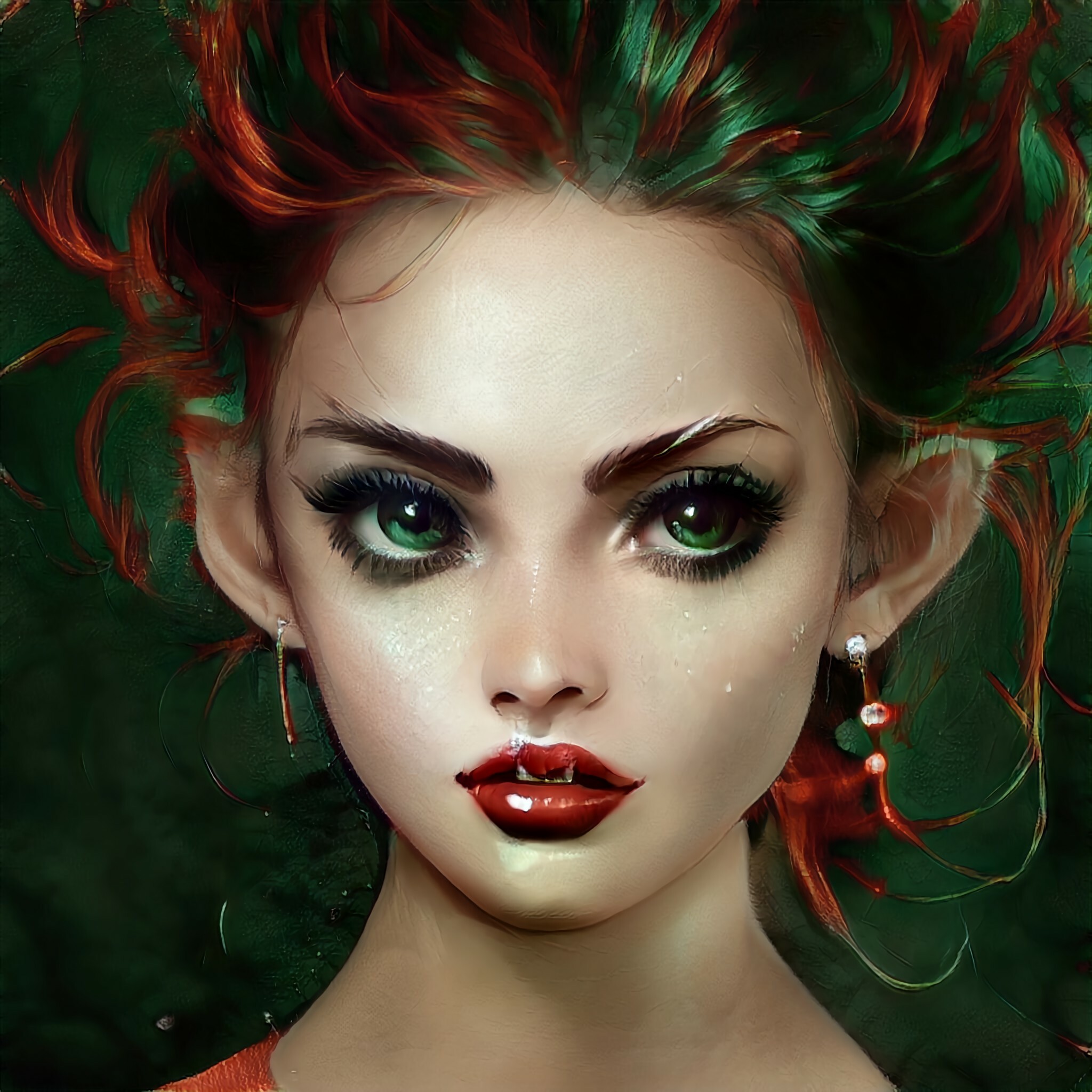 And here's the final painting I made based on it.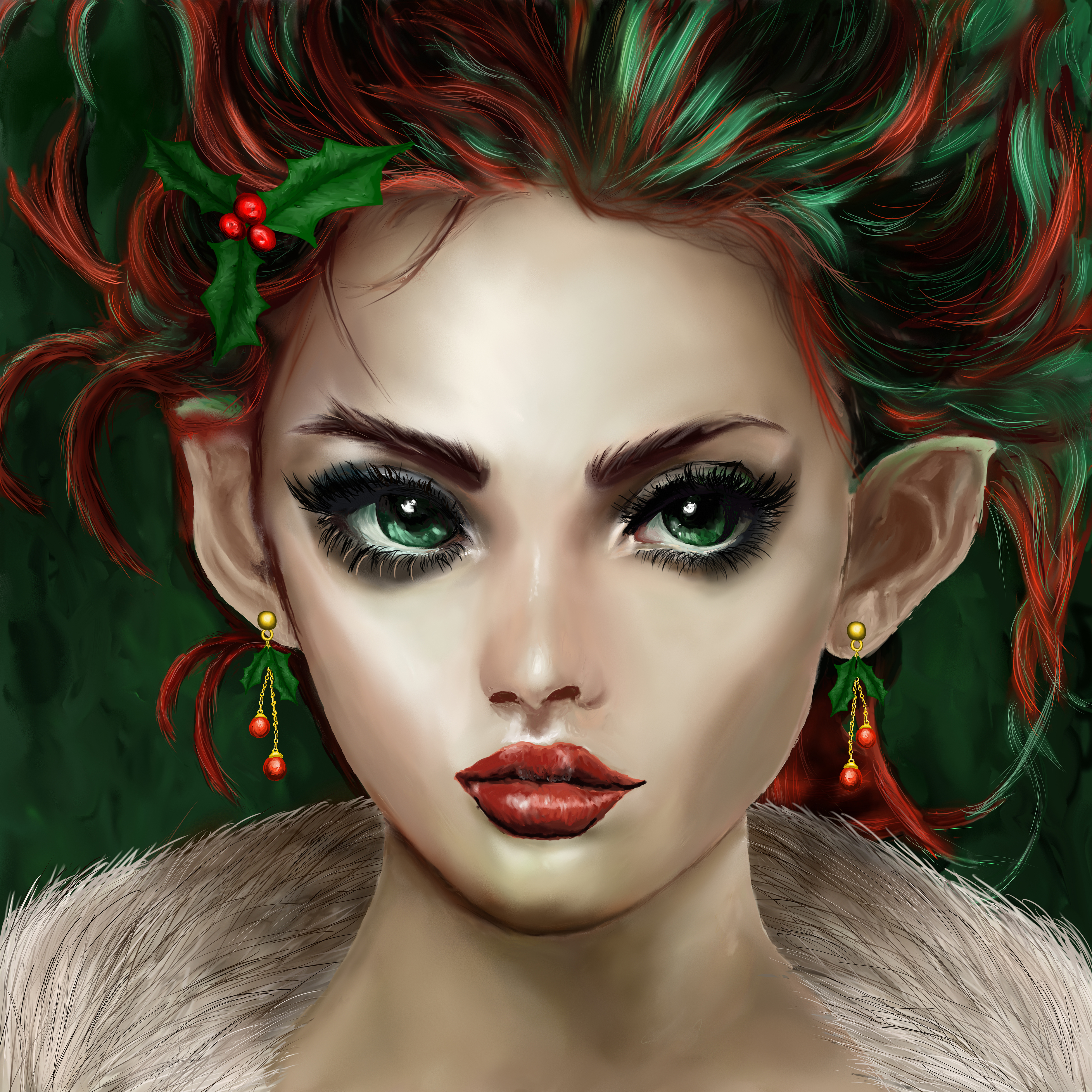 Her colouring reminded me of Christmas and, as it was December when I started this painting, I decided to play off of that with the little extras I added of the holly berries and leaves and fur collar.
I honestly don't think I could be happier with the results!
Prints are available on ArtStation. New merch will also be coming to RedBubble. Member-only merch is already available on the Patron Perks area of my author website.
Enjoy this post?

Buy LauraHepworth a tea