Day 90 of The 100 Day Poetry Project
Day 90 of The 100 Day Project

OK, I am so enjoying summer. I'm so glad school is over and for lazy days and adventures to begin. All the things in this poem remind me of summer and they remind me of my youth and college days living in Frogtown with my grandma. I loved going camping with my parents to my grandparents lake lot in the summer. June bugs scare the crap out of me and I still hear them hit my window panes.

What reminds you of summer?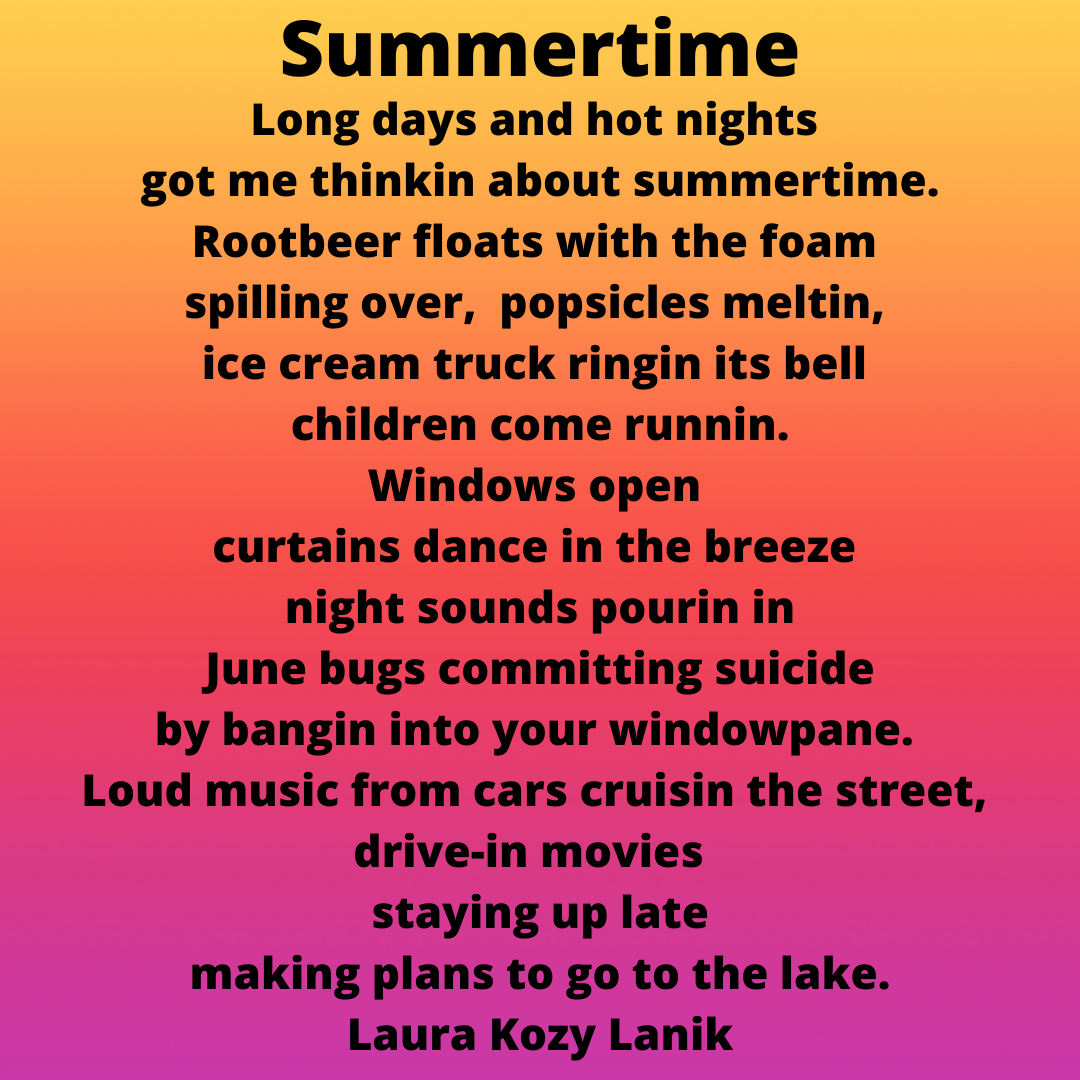 Enjoy this post?

Buy Laura Kozy Lanik a coffee