Flash Sale! Grab Your Dove Deck Today!🛍🕊🎉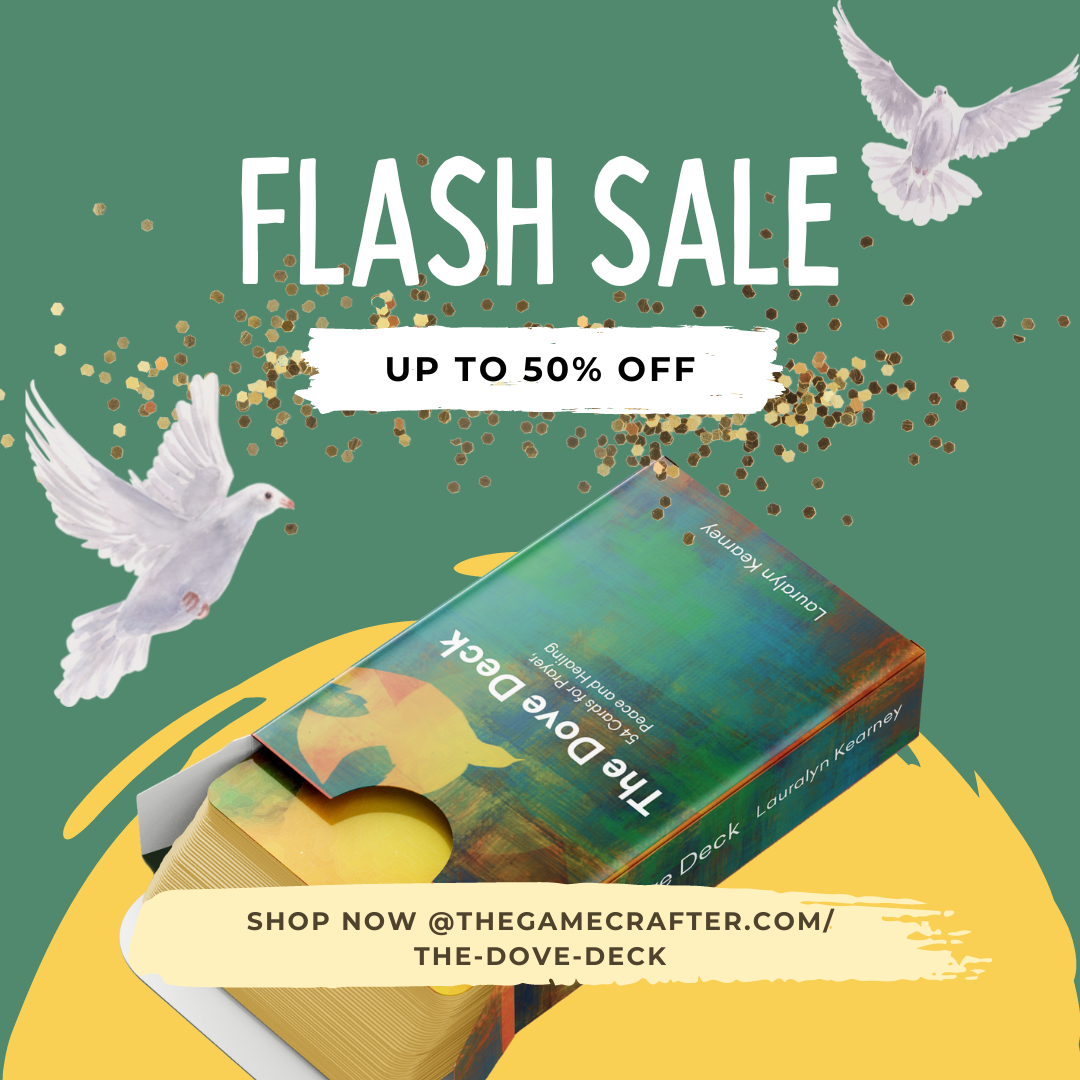 The Dove Deck is today's "Deal Of The Day" on Gamecrafter!
I already offered a discount sale at $24.99 and now it's dropped to only $20!!
Have you been waiting for a sale like this to buy a deck for yourself?
Do you know someone who would appreciate this deck as a gift or to buy for themselves?
Please share this flash sale with anyone who may want to know, it won't last!
Big thanks to Gamecrafter for helping to bring more attention to The Dove Deck. I'm praying it reaches more people through this sale and that anyone who buys a deck experiences peace, healing and validation using it!
Thanks for spreading the word and using this little self-care deck to practice mindfulness and boost faith.
Xo,
Lauralyn
🛍🕊🛍🕊🛍🕊🧘
Enjoy this post?

Buy The Dove Daily a coffee