Mini Coaching Video: FREE PREVIEW 💝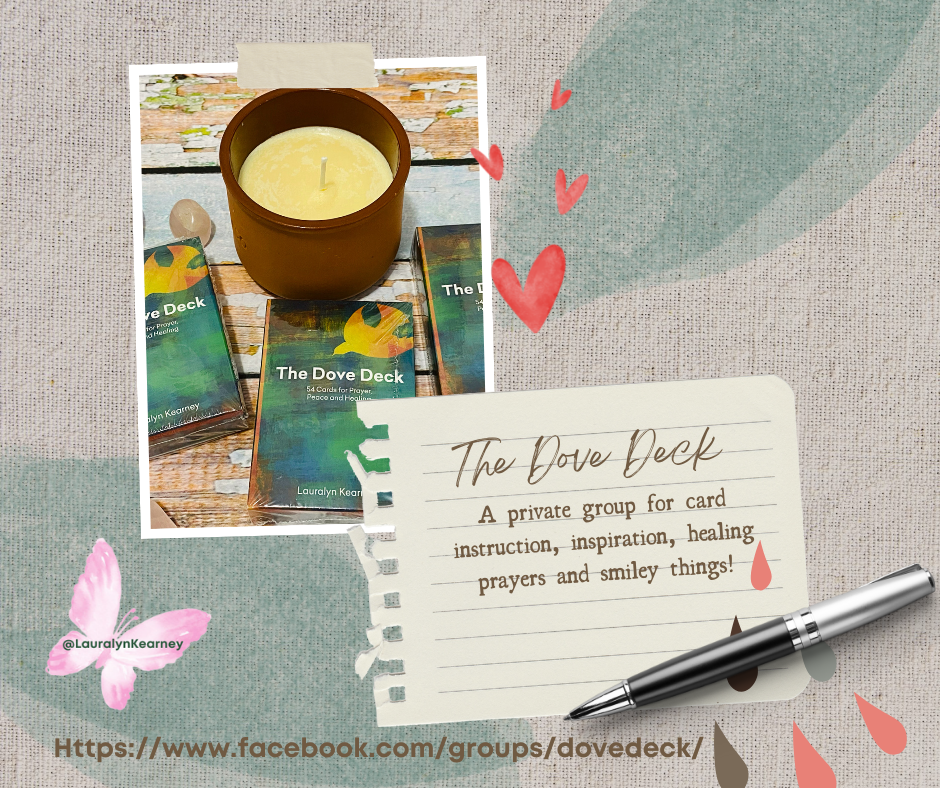 Hello!
I occasionally post videos in The Dove Deck Facebook group and on Tik Tok and Instagram.
Just in case you missed the video posted on Facebook this week, I'm sharing the link.
This is a longer video, nearly 30 minutes of coaching with cards and insights about using the cards. I hope it provides something useful for you.
Watch Video
https://www.facebook.com/CoachLauralynKearney/videos/6866222200117503/
Join our private group on FB
https://www.facebook.com/groups/dovedeck/
If you have any issue with the link, message me and I'll see if I can help.
xo,
Lauralyn
Keeping you in my prayers to stay safe and well wherever you go. May your self-care efforts and discernment keep you protected from any and all illness and may your loved ones be safe, too.
Enjoy this post?

Buy The Dove Daily a coffee