What Is Your Priority This Week?🕊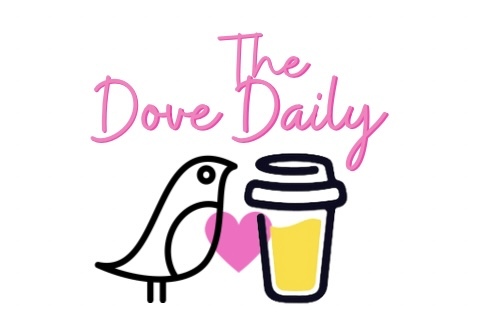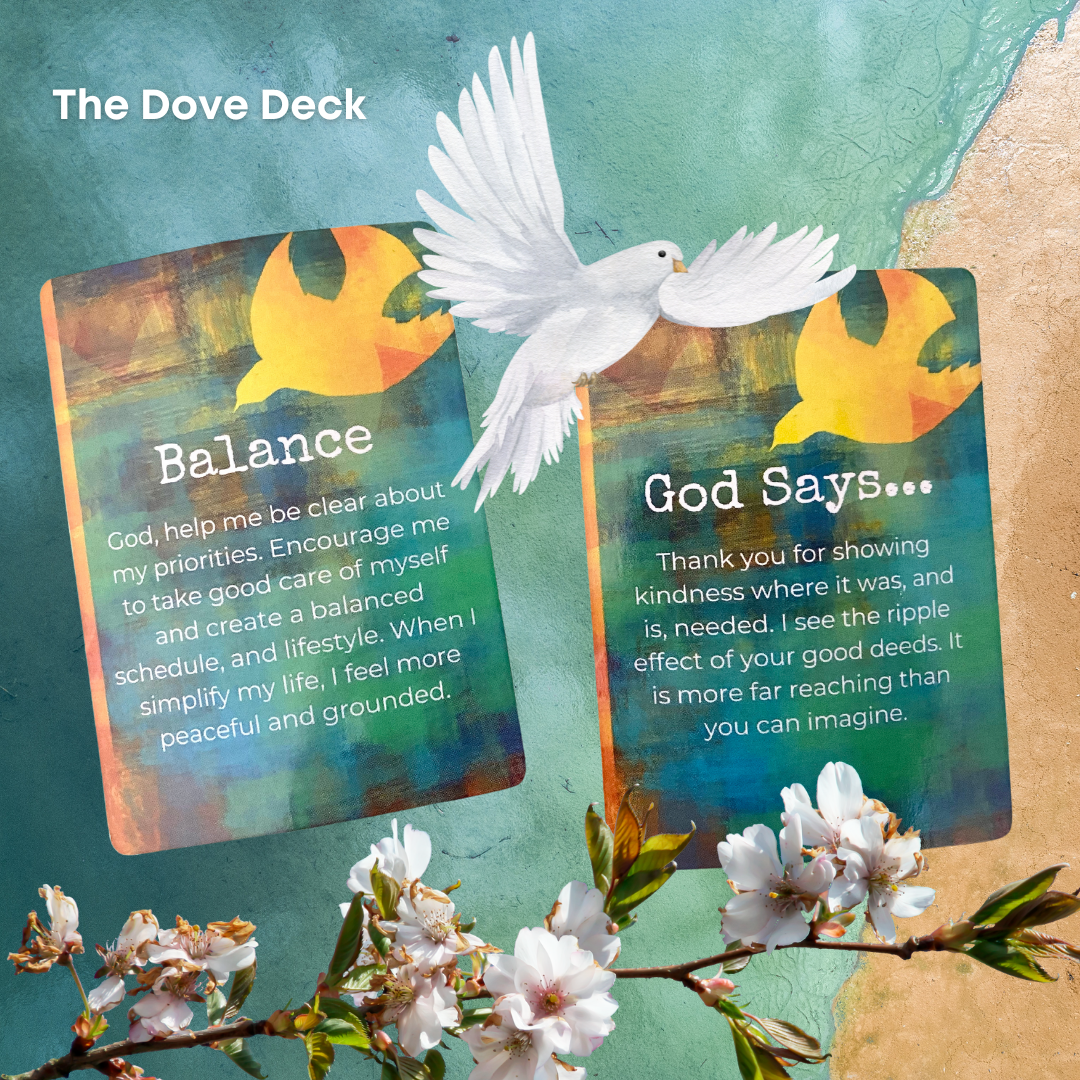 Welcome to your self-care time. I hope wherever you are reading this, you are able to take a breath and settle in. Notice if you can feel the peaceful love of Holy Spirit sent your way. 🕊
Today's Dove cards are a prayer and a direct message—Balance and Kindness.
Have you been Superman kind this weekend? Or maybe you've felt a flood of kindness from supportive people? Seeing the kindness card twice in a weekend is a relief considering how heavy the world has felt for many of us lately. I really hope you've experienced the healing power of kindness.
Message #1
THAT PROJECT. 🔥
Have been wanting to try something new or spend more time on a passion project? Feeling frustrated because you may not have everything you need to pursue this project, dream or adventure?
Say the prayer on the Balance card: God, help me be clear about my priorities.
Lots of talented, accomplished people still question their abilities at times. Lots of successful people felt scared when taking that next step. Just don't let any of those worries stop you from pursuing whatever you are feeling passionate about right now. Moving out of your comfort zone may help you make more progress. What would this look like for you?
Simplify. Ground. Take good care of yourself. And start working on that vision you have!
Message #2
FEELING STRESSED. 😩
Are you ruminating about the past, feeling unfocused or fired up about something? It's time to get back into balance.
Yoga, anyone? 🧘‍♀️
You may be nudged to reinvent yourself in some way by making different choices. Stay focused on your goals, not what other people are doing. Don't take someone else's discouraging opinion to heart. They're not living your life.
This stress you're feeling right now is an opportunity to disrupt an old pattern. Choose a different path, perspective or behavior. God is saying you're not really stuck even if it feels that way at the moment. You are being guided toward new territory, and there are things in your future that will wow you with excitement!
The time to move forward is now, this can be about work, a living situation or with relationships. Tell that inner critic to shut the heck up, you've got a beautiful future to create!
But first…if you are feeling stressed out, short-tempered or unfocused, practice your self-care. Do something kind for yourself. Your self-care will have a ripple effect, helping you feel more balanced and focused so you can calmly take that next step.
Message #3
DECISION MAKING. 🤔
Do you have a decision to make? This choice may be about jobs, schools, homes or travel.
You may find yourself juggling finances to keep your budget balanced. Don't let any financial stress send you down Worry Lane. Remember today's message about prioritizing, and keeping things simple.
You may find a kind person will reach out soon to offer a good option for you. Or your kindness may be remembered and an opportunity will be sent to you. You may also connect with a kind person who will hook you up in a wonderfully unexpected way.
Pay attention to the details before taking action. Choose what really feels best for your needs vs. what looks good on paper. Consider long-term benefits of this decision, too.
When making your decision, remember today's card messages: Balance, Priorities, Lifestyle and Kindness.
These are your keywords for journaling.
If none of the above translations resonate with you, use today's cards to reflect on what God may be trying to say directly to you about a situation that is on your mind. You know yourself best. ❤️
Today's Healing Prayer
May the different parts of your life feel more balanced this week. May you focus on your priorities, including taking good care of yourself. May the kindness you've given others come back to you with the most amazing opportunity—an answered prayer. Amen!
With love,
Lauralyn
Followers and supporters, I hope you enjoyed this free weekend of posts! I hope something was useful and validating for you.
Thank you so much for showing support for The Dove Daily through your follows, likes, comments, shares and donations, very appreciated! The monthly subscription offer is there for you if you'd like to read more. Just $5/month. ☕️❤️🕊
Enjoy this post?

Buy The Dove Daily by Lauralyn a coffee