Silky Cream of Zucchini Soup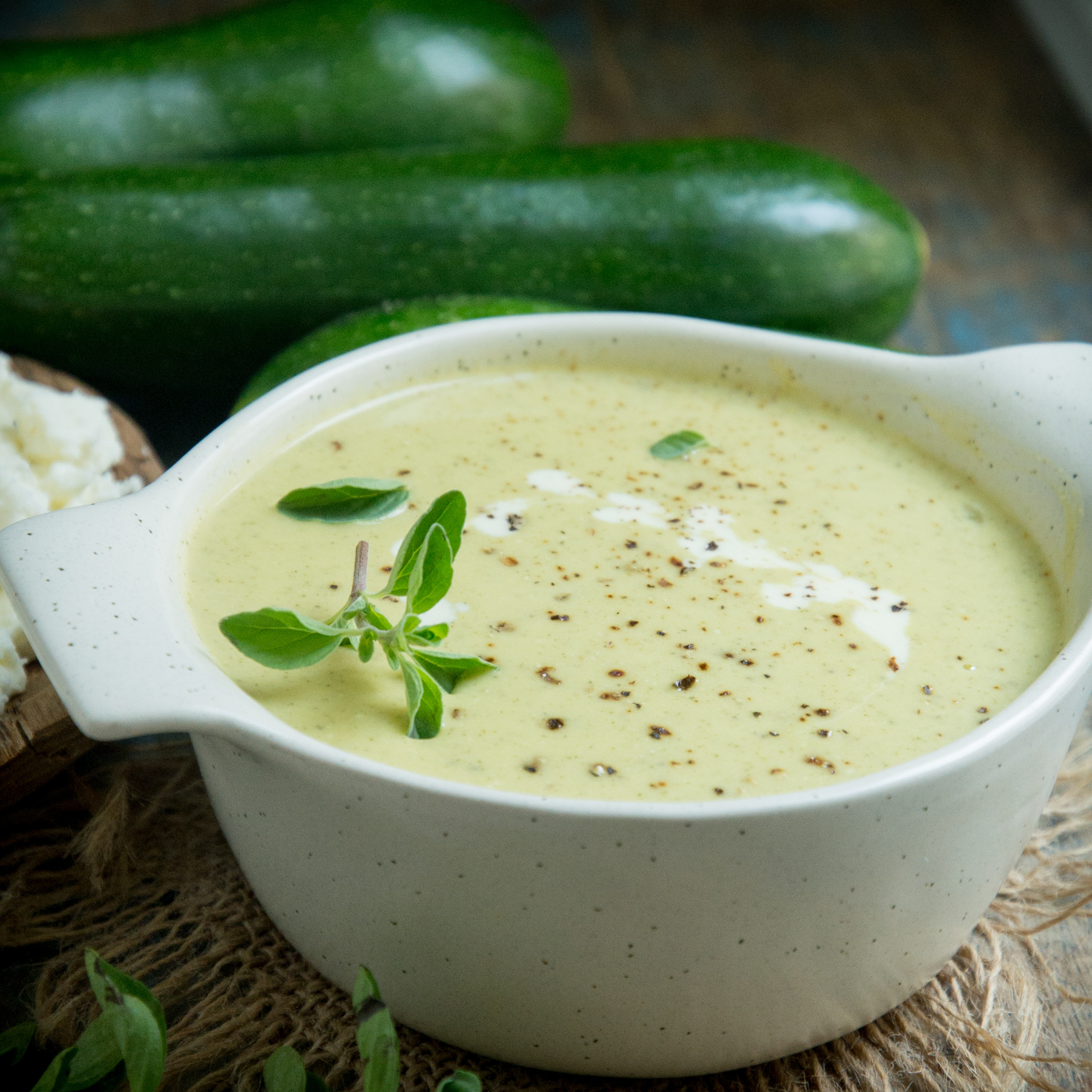 Perfect for any weather, this soup is a favorite of mine because it is easy to make and only requires 6 ingredients. I have seen some that only require 4 ingredients. However they aren't always the best tasting. I like to cup the carbs and not the flavor!
KETO KEY: Zucchini is a major staple in my keto lifestyle. The reason being there is literally just about 3 grams of net carbs per medium - sized zucchini. It also has a sweet, mild taste and it is so versatile. It can be eaten raw . You can roast it, sautéed it, bake it, eat it raw, and even grill it.
Ingredients
1/2 onion (chopped)

2 cloves garlic

3 medium zucchini, skin on (cut in large chunks)

32 oz reduced sodium Swanson chicken or vegetable broth

½ block of softened cream cheese

2 tbsp sour cream

Himalayan pink sea salt and white pepper to taste

fresh grated parmesan cheese (used for topping)
Instructions
Put the chicken broth, onion, garlic and zucchini in a large pot over medium heat and bring to a boil.

Lower heat, cover, and simmer until tender, about 20 minutes.

Remove from heat and purée in a blender, add the sour cream and softened cream cheese and then purée again until smooth.

Taste for salt and pepper and adjust to taste. Serve hot.
Enjoy this post?

Buy Unikue Monet a dream