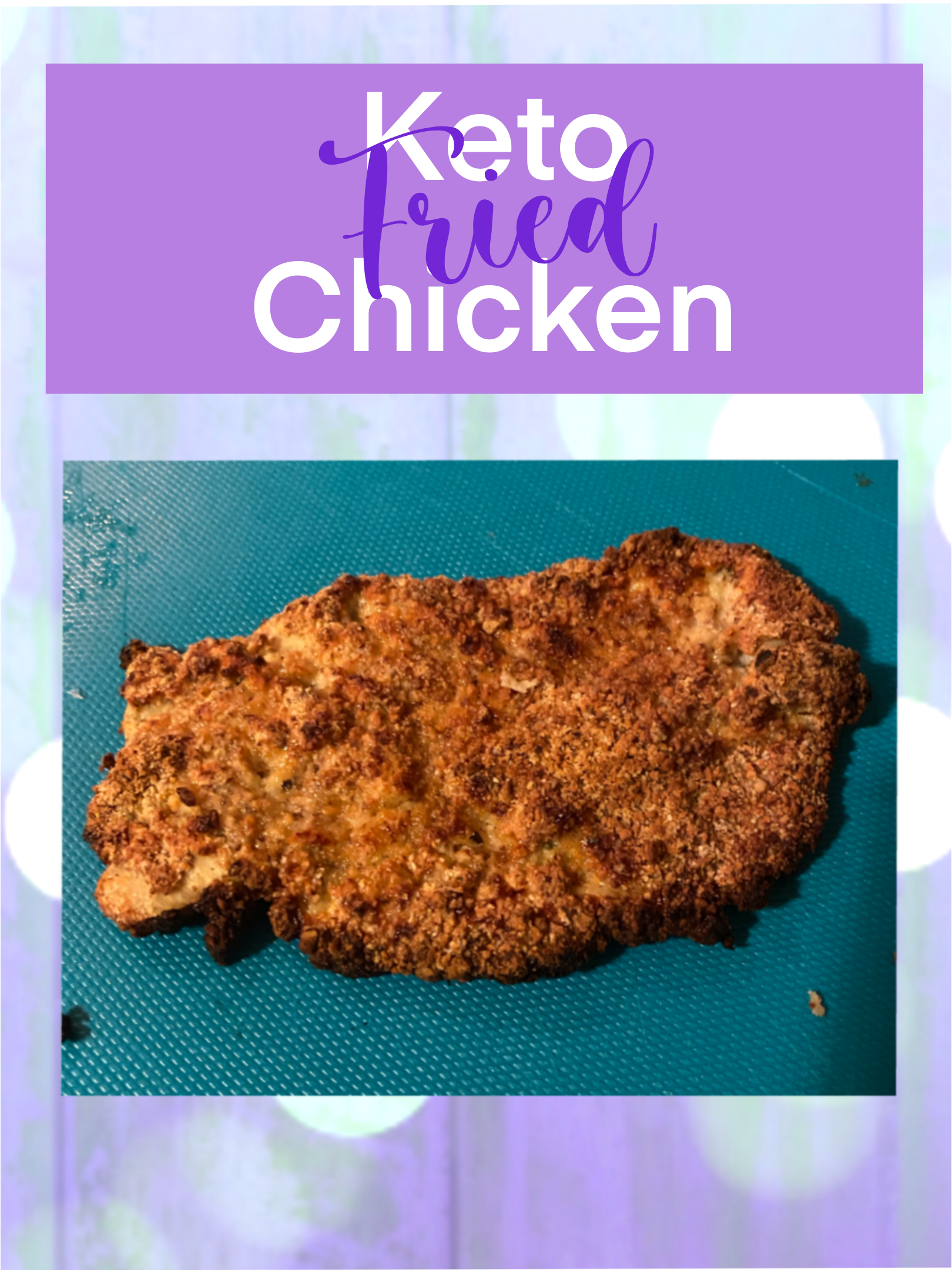 It took me a year to work out this recipe. I don't even miss the "old" fried chicken I used to eat. This keto fried chicken hits all the marks! It used almond flour and parmesan cheese to keep the carb count low, but again never cutting the flavor!
You can fry any cut of chicken, wings, thighs, even tenderloins! My daughter loves the keto chicken tenders.
Ingredients:
Chicken
Keto Approved Frying Oil (coconut oil, avocado oil)
Eggs
Heavy whipping cream
Almond flour
Parmesan cheese
Any seasoning you like can be used.
(I use Tony's Creole seasoning, Paprika, Cayenne Pepper, Onion Powder, Garlic Powder)
Instructions:
Whisk eggs and heavy cream in a bowl until combined and pale yellow.

Stir together all breading ingredients in another bowl until well-mixed with no clumps.

One piece at a time coat the chicken, first in the breading bowl, then in the egg wash bowl, then again in the breading bowl again.

Place each piece on parchment paper while oil heats.

Only add about 1 to 2 inches of oil to the pot or use a deep fryer. Be sure oil is about 350F.

Add chicken to oil making sure not to overcrowd the pot.

Fry until deep brown and cooked through, about 5 minutes.

Drain on paper towels.

Repeat with remaining breaded chicken.
(if you are using a air fryer like I do, I air fry my chicken breast for 22 minutes at 400F.)

ENJOY!
Follow me on Instagram @lazyketoneek