Zoom Branded Custom Virtual Backgrounds
I am sure you don't need me to tell you how Zoom has become an important tool for remote working... Zoom is being used for everything from Virtual team meetings to Virtual School Proms to Virtual Personal Training to Virtual Family parties.

One feature of Zoom that is currently very popular with users is the use of virtual backgrounds. So the idea I had on Thursday 3rd of April 2020 was to create a set of customizable virtual backgrounds that any individuals could use to promote themselves during zoom calls.

The virtual backgrounds I created are all sized specifically for use on zoom 16:9 and allow the user to add their own logo and contact information, this includes options to add website URL.

The virtual backgrounds include flat colour options as well as photo background options. The photos can be changed by the user while retaining their own logo and contact information overlay. The example photos I used were sourced from https://unsplash.com/
You can get access to the Backgrounds here > https://bmc.xyz/l/3zv6D0Xgm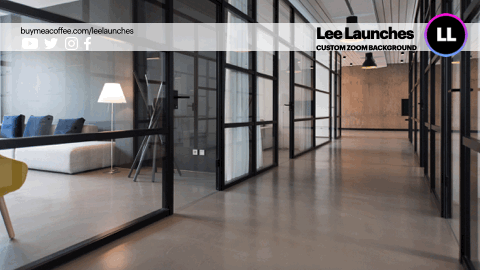 Enjoy this post?

Buy Lee Launches a coffee