Learning as I go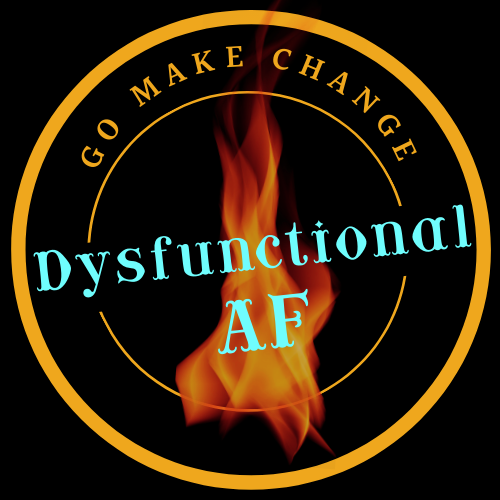 Well, I'm learning as I go here. High ho the merrier, I'm learning as I go. lol
Here's my new YouTube channel for this -
I worked a lot on the new podcast last week. I created an Instagram, Twitter, and LinkedIn accounts Revised my Linktr.ee/TikTok bio/personal Facebook page. I made some banners for some of the social media, re-worded some things on Buzzsprouts, tried to figure out how to compress the logo for Buzzsprouts, and worked on my It's Time Sunshine website. Started posting on my Facebook and Instagram. Invited some people to like my new Facebook page and followed a lot of people on Instagram that I follow on my lori.its.time account.
Although I've been working on this for a little while now, it's always a work in progress. I started playing with the logo as soon as I came up with a name that I saw wasn't being used yet in podcasting. Then I noticed I could get the domain name also. The gmail name was taken so I just added the 87 to the end. The name was taken on Facebook also so I just decided to keep the @dysfunctionalaf87 name on all social media. It's a process, this thing called internet biz. I'm not a pro, but doing my best to figure things out as I go along. I hope
I'm certain that I'm messing some things up, but I must move forward. It's about the message anyway. I have my website that is called It's Time Sunshine with a page on Dysfunctional AF. The It's Time Sunshine website is tied to my old gmail address that I started way before I started the It's Time Sunshine Website. I've considered switching the gmail on the It's Time Sunshine website to the new gmail address (for Dysfunctional AF) not even the one for It's Time Sunshine, but I'm not sure I can do that or what the ramifications for that would be for the analytics.
Anyway, back to the creation side of things. I just knew immediately how I wanted the logo in my head, just had to play with the colors. The sub-title came to me as I was creating the logo. Then for Buzzsprouts, they recommend a specific size, color, and the logo to be compressed. I think a couple other recommendations, still have my fingers crossed that I did that one right! Speaking of Buzzsprouts, I'm not even sure it's an appropriate name for a podcast let alone one that Buzzsprouts will accept.
I haven't even had a chance to figure out how I'm going to deal with my technology issues when it comes to recording. Most of the previous podcast recording that I did with the other Podcast didn't come out very well at all. A lot of static and missed words mostly on my part. Do I wait until a new laptop is in my budget or is it something completely different than my laptop. It's user error for sure!
I held my weekly room in clubhouse last Thursday and called it Dysfunctional AF. It was such an open and honest room of friends holding space for friends. Mostly people I've met on TikTok in there. We talked about how we can improve on societal dysfunction. The conversation led to our childhood, communication, therapy, and perceptions. It was deep and I appreciated all the value that everyone brings into that space!
That was a bit off topic a little. Anyway, I felt like I made some progress last week, I'm working on the Co-Creating Impact Podcast as well as continuing to post on Facebook and Instagram until I can figure out how to move forward with my new podcast.
One small step at a time! It's all I can do. My heart is ready to begin recording! Time, my lack of equipment, money for the equipment, and knowledge of it all dictates that I'm not so ready just yet. I know this all could be misconstrued as excuses. They could very well be excuses. I'll probably end up recording even if the sound isn't good and I don't have equipment. I already have before and I'm not claiming I'm perfect or professional anyway. Quite the opposite, I'm Dysfunctional AF!! lol
BTW, if you know or know someone that knows about the website and gmail thing, please introduce us.
---
There are many ways to achieve our goals but just as many excuses. If you would like to chat more about the lifestyle changes you're ready for, please go to the extras tab to book a time to chat for your Personal Growth Session.
Enjoy this post?

Buy Lori a coffee