Supporting Young Black, Latinx, and Native American Musicians
3/21 Livestream Mini-Concert Fundraiser
We are raising funds for the Lift Music Fund! "Lift Music Fund was started to address the racial inequity in the field of music. We saw how this intersected with the racial wealth gap in our country: building a career in music is expensive, and not everyone has the same access to the financial support needed to forge a successful path.
Lift Music Fund awards microgrants to young Black, Latinx, and Native American musicians. These students are the future of music: they are driven, creative, passionate, and skilled. We are so honored to be able to support them in their musical endeavors, and now we are asking for your support for future students.
DONATE HERE: https://bit.ly/3c6tfMB
Join us for a livestream mini-concert on Sunday at 4p! Invite friends!
RSVP and Watch on Facebook Here: https://www.facebook.com/events/2156452317825499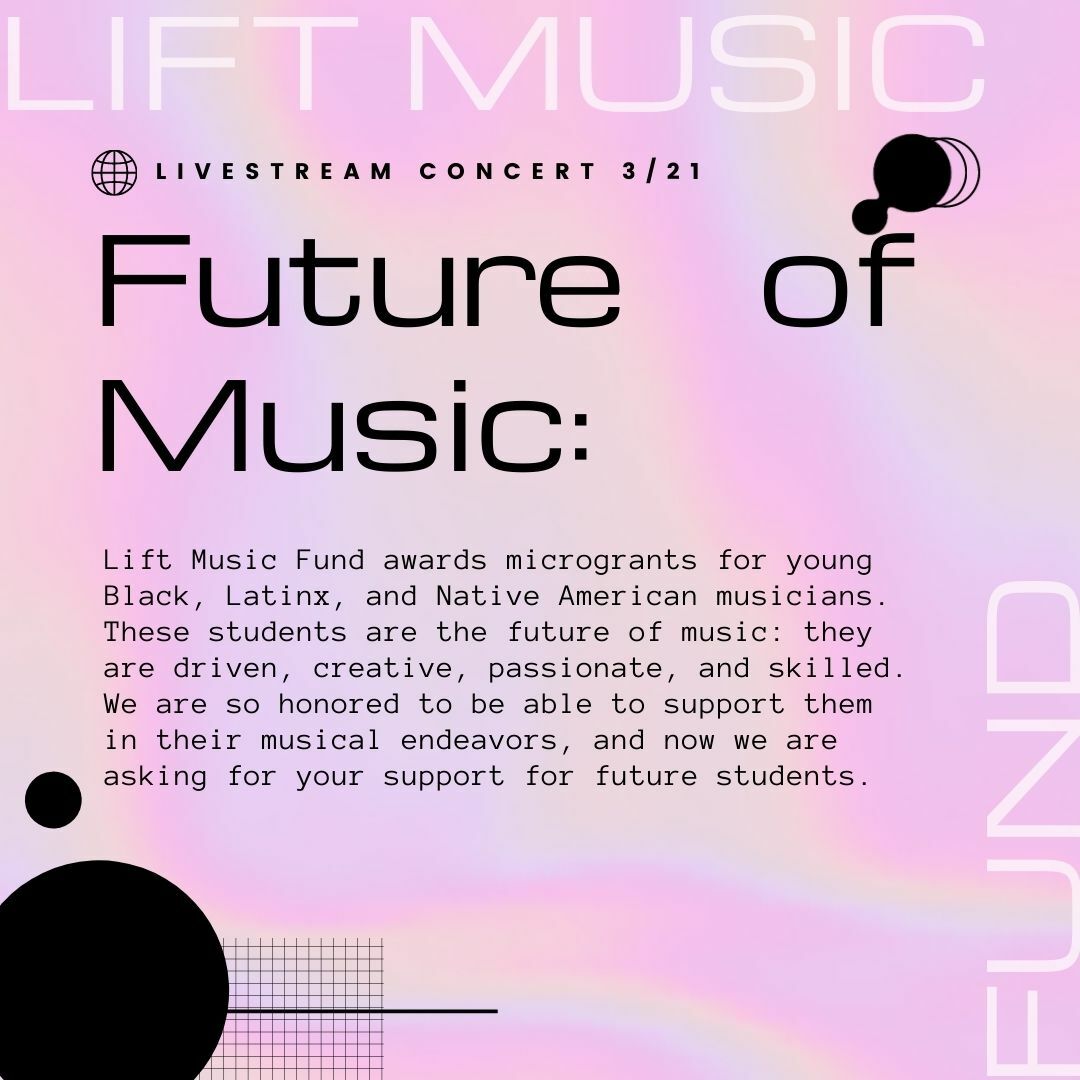 Enjoy this post?

Buy LotusCMC a coffee