Affirmation of the Day
I purposely set aside time to have fun with my family.
This past year has been a state of reactiveness for me as 2020 unfolded. I realized that even though I had spent more time with my children than normal, we weren't necessarily having fun. We were making sure virtual school work was done, me making sure my day job work was done, making sure groceries were gotten, dinners were made, showers were taken...but not necessarily any intentional time for fun. If you found yourself in this reactive state, know you are not alone, and commit to yourself and your family intentional time to not only spend time together but to actually have fun with each other.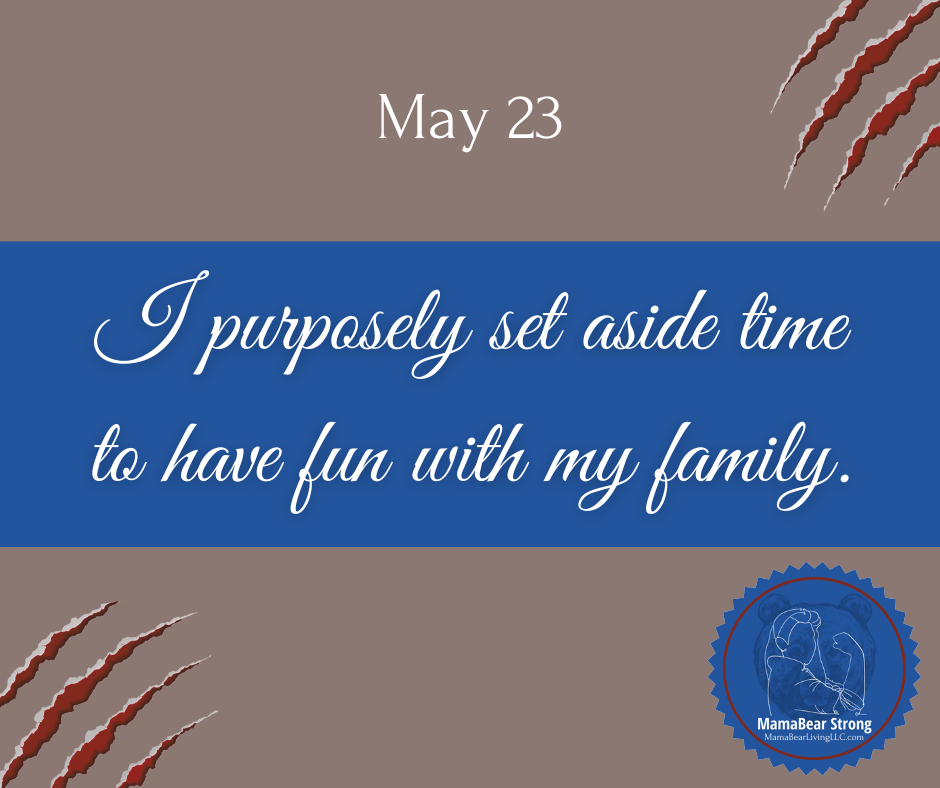 Enjoy this post?

Buy MamaBear Living a coffee