Join Me For Walk & Chat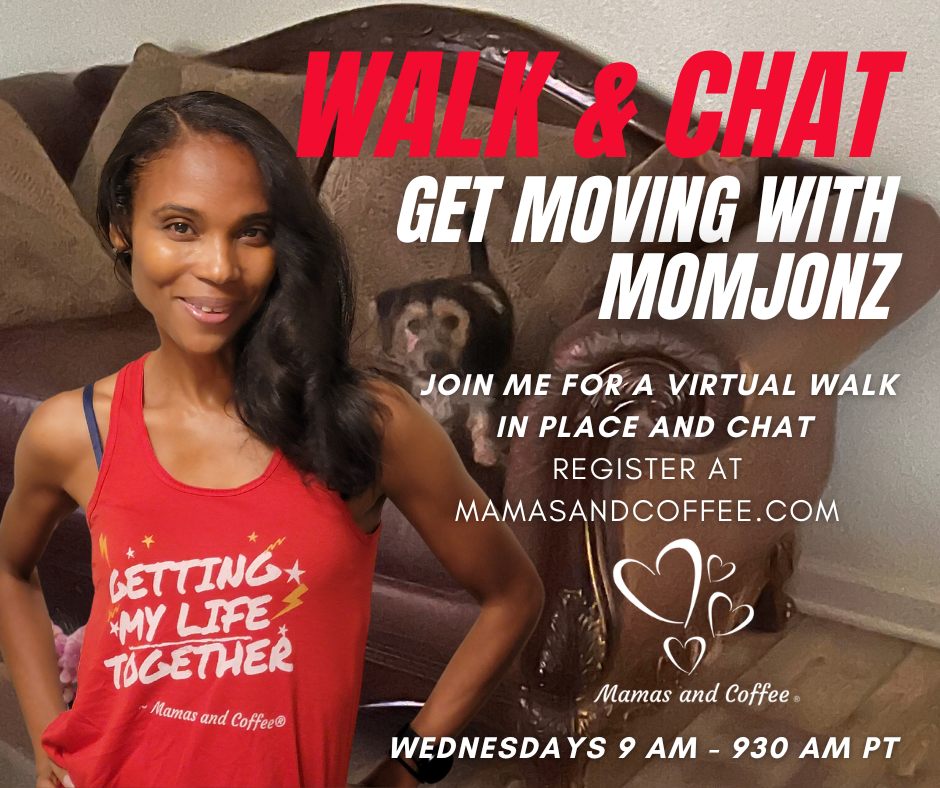 Join me Wednesday, October 5 for a virtual walk & chat. This session is FREE, register here NOW!
Let's get moving!!! Walk in place and chat from the comfort of your home. Registration is FREE for this session but required to receive your access link.
I'm no fitness instructor, but I do know that picking your feet up and moving those arms is good for the mind, body & soul.
Why should you join me on Oct 5 @ 9 am PT?
1. Because you NEED/WANT to get started with some sort of physical activity
2. Because you NEED/WANT to chat with other FABulous ladies
3. Because you're curious to know what I have to say about life and my stroke recovery
Enjoy this post?

Buy Mamas and Coffee® a coffee