Gratitude
Greetings cherished "Coffee" kin. I hope you are enjoying the season and feeling the love. I am writing you from the unceded land of the Ohlone people AKA San Francisco. I'm sure we can all agree Pilgrims suck and this holiday isn't theirs. I do admit I had a phase of wearing big buckled shoes but the 80's was an insane decade.
I wanted to thank you for the encouragement, subscriptions and support you have blessed me with since I started this endeavor in August. BTW Please ignore the prompt you will get from this BMAC site about buying more coffee. They don't let me turn it off. All I want is let you know I don't take any of what you have done for granted and I wish you joy this year and the next. Then you're on your own. JK😂
In a couple weeks I'll be giving you the scoop about a play I've been cast in. In Feb. It's all kind of fancy and an all female cast which I don't mind😉. I am still churning away on my radio play about childhood. And starting December first I'll be doing another 31 day livestreaming challenge. Telling you first🥳 It will be from my brand new YouTube channel "Latina Stream Queens" Type these 3 words into the YouTube search and you will land there. Subscribe if you have an account for even more gratitude. These livestreams will be shorter and chill, just a 15 minute check in over a cup of coffee. Finally -- it didn't photograph well in the attached photo but I'll be sharing the December livestream sofa with my new sidekick the Virgin De Guadalupe. She's more than a microfiber blanket. She's a miracle.
Cheers,
Marga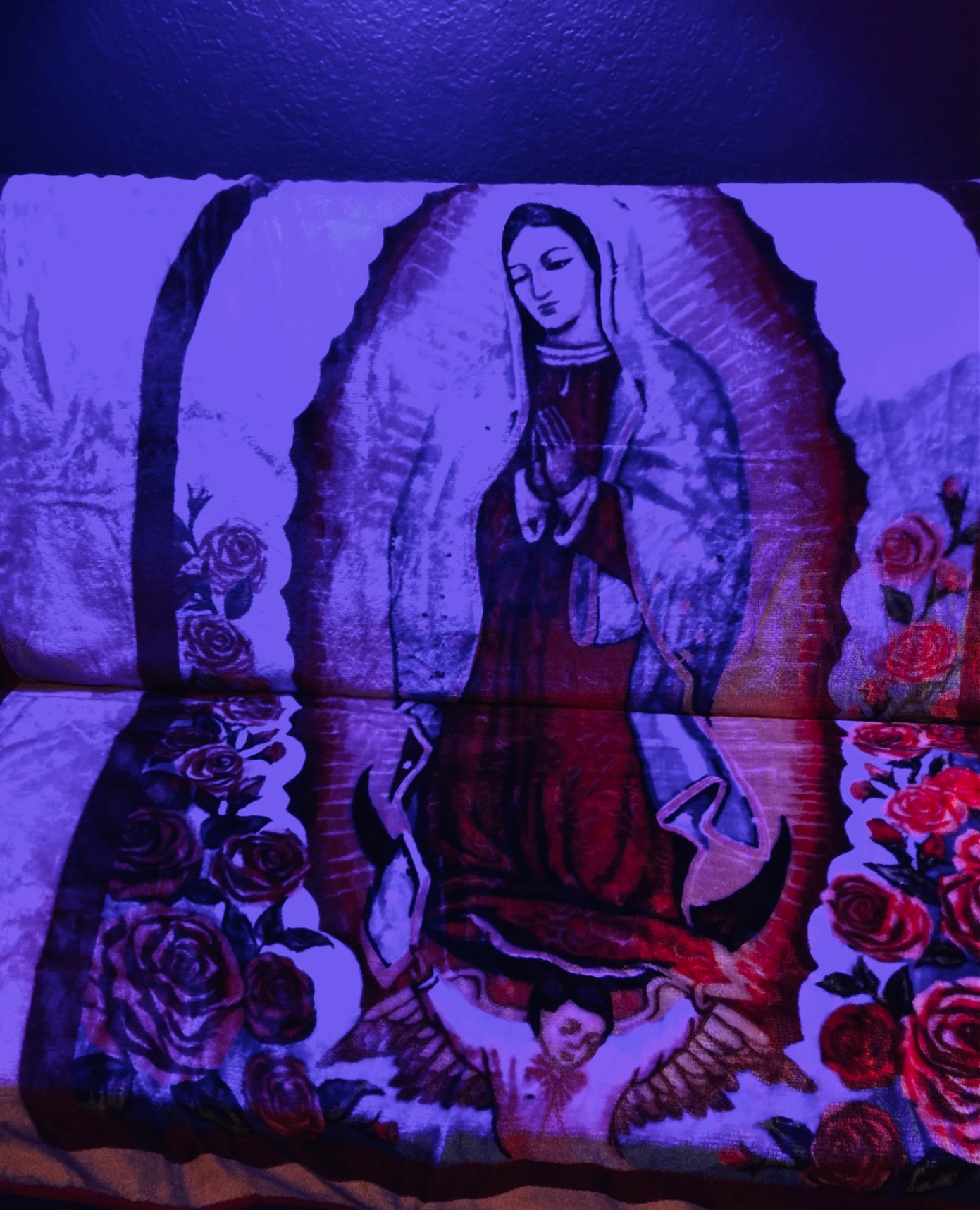 Enjoy this post?

Buy MargaGomez a coffee