COVID birthday
Hi again. So not staying true to my decision to write a few times a week….but here I am albeit a few days late. It was my daughters birthday yesterday, we had 3 of her friends over in a living room with giant windows open on a 13th floor of a high riser (no children endangered as I have nets on all windows because of the cats.-cat stories will happen at another day!) she was excited as she had à very isolated birthday last year. The pandemic has been really hard as she missed the end of year 6, no SATS exam. Didn't get into her chosen secondary, moved to her chosen school in November, another lockdown in late November meant she only stated making friends after Easter. Pretty grim but she is thankfully very resilient. Anyway she had a great time with her 3 friends and I went all out with games and a balloon arch and Harry Potter themed decor. I was however painfully aware that as clinically vulnerable parent in a COVID UZ world where we are increasingly being treated as 3rd class this could be my last birthday with her. I'm back at work in an NHS open plan office where COVID outbreaks have happened so I'm literally just waiting my turn to get. I guess that as the mother of a 12 year th is a really hard choice. In order to work and cater for our needs I need to choose between protecting my health and affording to live but that live in the year 2021in Britain.
Anyway today is a day where I feel I "have a depression" thinking about this. On a positive note my lovely daughter had some fun in the safest possible way in a pandemic. Her favorite present with a Harry Potter quote I gave her in a lovely frame. I'm trying to focus on it . Pic attached.
That's it for today. And of course if you want to buy me some coffee that will help because … coffee 😃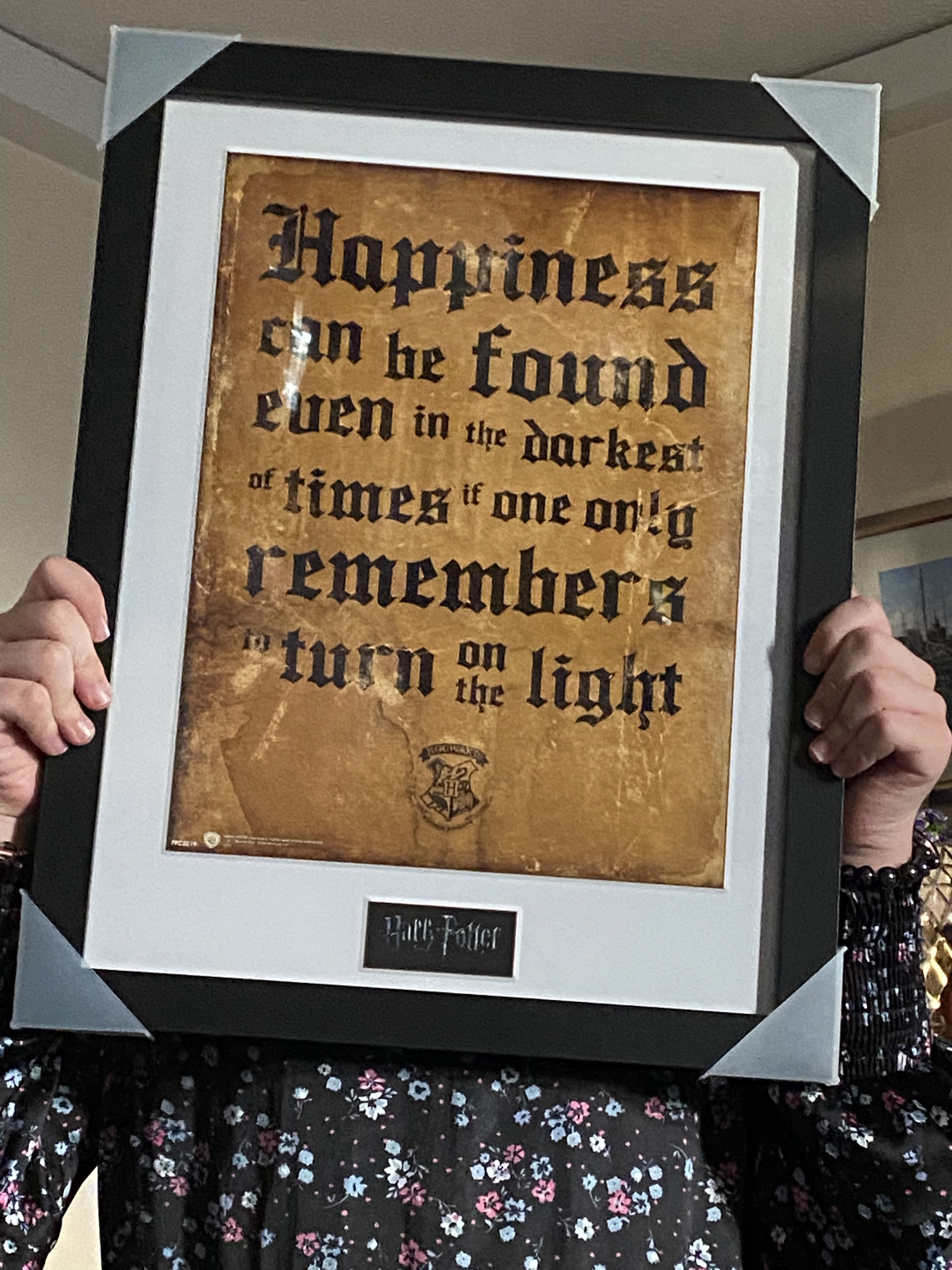 Enjoy this post?

Buy Mental Me a cake