Bucket List - USA Road Trip
Michael Lodge, NCPM, CRTP: It's the end of tax season and I have been busy working on various tax issues for my clients, and now it is time to mark off some items from my bucket lists. Yep, I got a list of things I need to accomplish. I started to plan for one of them, that is the boat trip doing the great loop. However, I am studying for a captain's license before I do the trip, so that will take a bit of time to do. The other trip is to Thailand and explore and record a vlog, but I will wait for them to deal with their covid issues there. Thailand is now just starting to open up, with rules. I will wait a little longer. So, the one that I can do right not is a road trip of America.
Now I have traveled to 28 states (55%), which leaves me with 22 more states to go to. I have driven from the west coast to the east coast a total of four times, taking a different route each time, seeing as many places as possible that I could. I have gone from the Mexican border to the Canadian border many times. It has always been my goal that when I moved to the east coast I would explore. But what happened? The stupid pandemic came through and shut it down. I did make it down as far south to the end of Florida at Key West, up to Georgia, South Carolina, North Carolina and then the breaks stopped.
Now, this summer, if I go up the east coast, I can knock several states out almost in a single line. Now, the map app I used may be political, it is showing 51 states, which means they may be including Washington D.C. as a state. So, this may be a democrat map app, not sure, but maybe since there are only 50 states in the Union.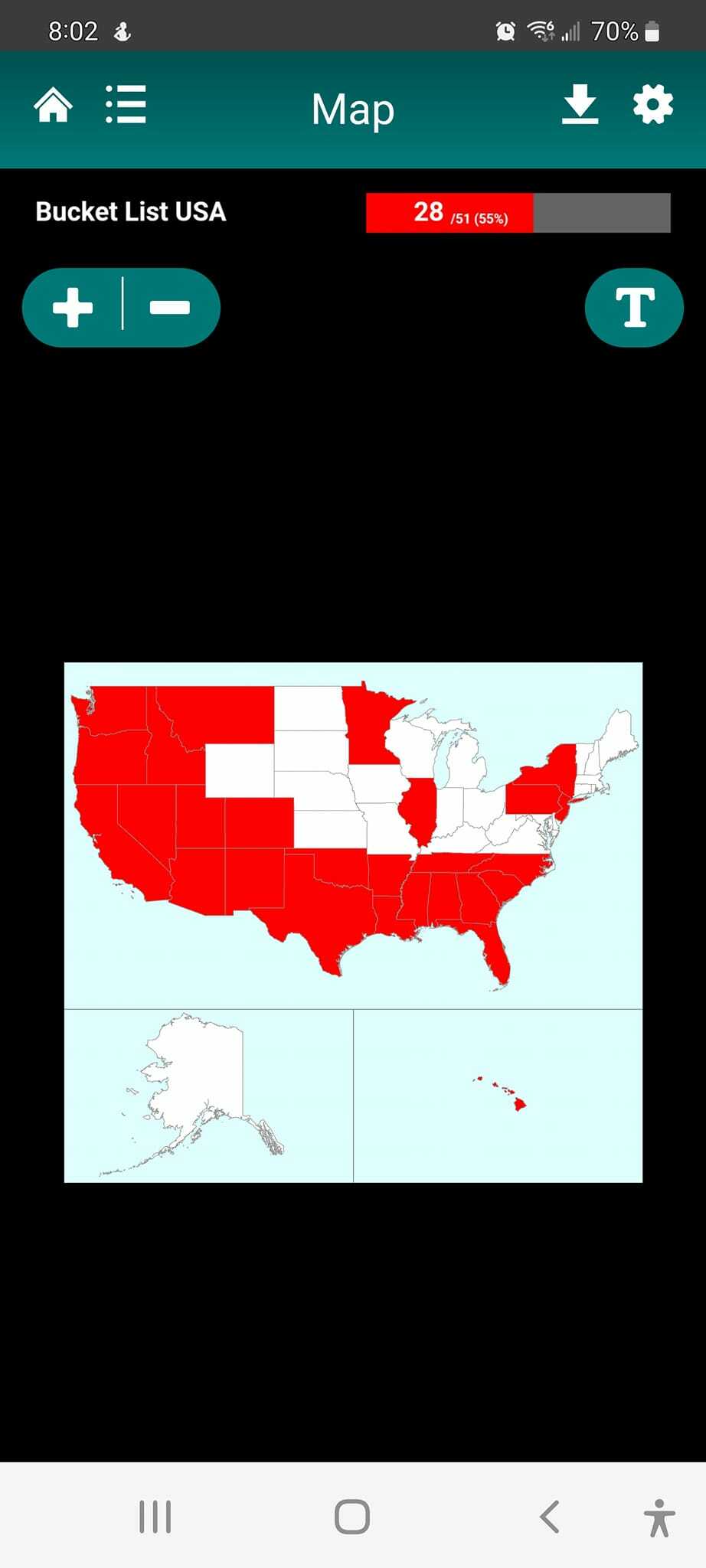 How will I do this? All by driving so I am planning to see if I can find a van that I can use for this trip. You see I have three (3) dogs that need to go with me. If you have any suggestions on a van that you think would be good for this road trip, something I and the dogs can stay in along the way, give me some suggestions. I would love to hear from you.
The big problem I will face is, how to get to Alaska? I don't want to drive that far up north. It will probably have to be visited by cruise ship. So, if you have any suggestions on which one to take and what your experience was, please let me know. Put your messages to me below or send me an E-mail to: [email protected]
Wish me luck and I hope to hear from you fellow travelers.
Enjoy this post?

Buy Michael Lodge - The Business Advisor a coffee