IMPORTANT: Funding, Actor, etc.
We have some BIG NEWS to share with all of you about Mildly Different -- two new and important updates below!
Our Christina has been found at last! While Cat Williams did a brilliant job portraying our Christina for the concept trailer and we would work with her again in a heartbeat, we wanted to cast an autistic actor for the film, as promised, and therefore had set out to find the perfect fit. We found an amazing up-and-coming, autistic actor! Find out who during a LIVE REVEAL and INTERVIEW with our lead as well as some of our team on Instagram this THURSDAY, 630pm-830pm GMT!
Please follow @Sticky_tape_productions on Instagram for updates and to find out who is playing our Christina!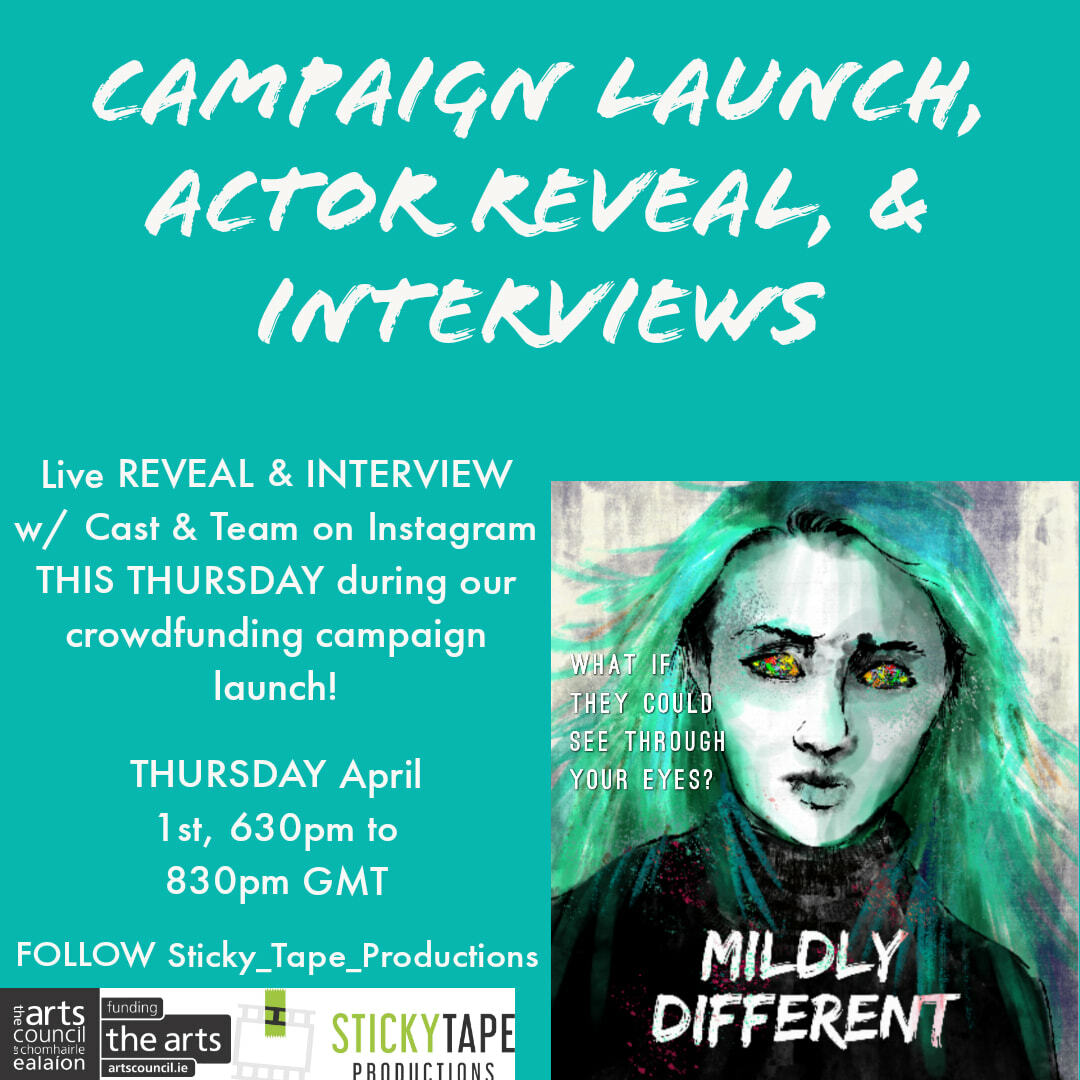 Secondly, while we have successfully raised over $25,000 we are still under our production budget and will be launching our last funding campaign on Seed and Spark THURSDAY! The launch will be at the same time as the reveal so please stay tuned and follow us once the campaign opens at 630pm -- it would mean the world to have your support once again ... <3
If you have any questions for our writer/director Anna Czarska, our new star, our cinematographer Barry Fahy, or our composer Natasa Paulberg, please get them ready. We have just under 14k to raise and with such wonderful support from all of you we know we can get there!
Mildly Different will shoot this summer and be released in winter 2021
Thank you all for your wonderful support over the past year and we cannot wait to get this film made!
See you on Thursday! :D
Kindly,
Your Mildly Different Team
Enjoy this post?

Buy Mildly Different a coffee