Fancy making some medieval Christmas treats?
I love food. And I love Christmas food.
And so it comes as no suprise to me that some of the best recipes I've developed in the last year or so for my YouTube channel have been Christmas fare.
From Christmas Cuskynoles, perhaps the earliest forerunner to the mince pie, to Little Parcels of Noble Salmon, bite-sized salmon dumplings rolled in roasted cumin and good enough, according to the fourteenth-century recipe, to be brought 'to the lord'. Now that's fancy!
So if you're tempted to bring a touch of the medieval to your holiday season this year, you can now find my Christmas videos all on one Medieval Christmas Playlist.
Christmas Cuskynoles, Little Parcels of Noble Salmon, Royal Fig Tartlets and Mini Flaumpeyns are also available as detailed written recipes; just head over to the Extras tab.
Merry Christmas!
Christopher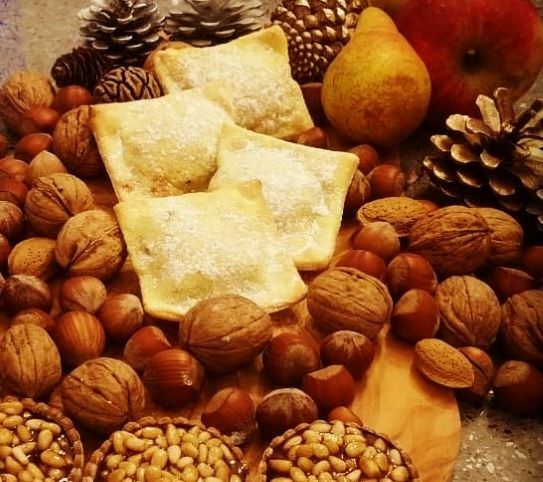 Enjoy this post?

Buy Monk's Modern Medieval Cuisine a coffee