Remote Mower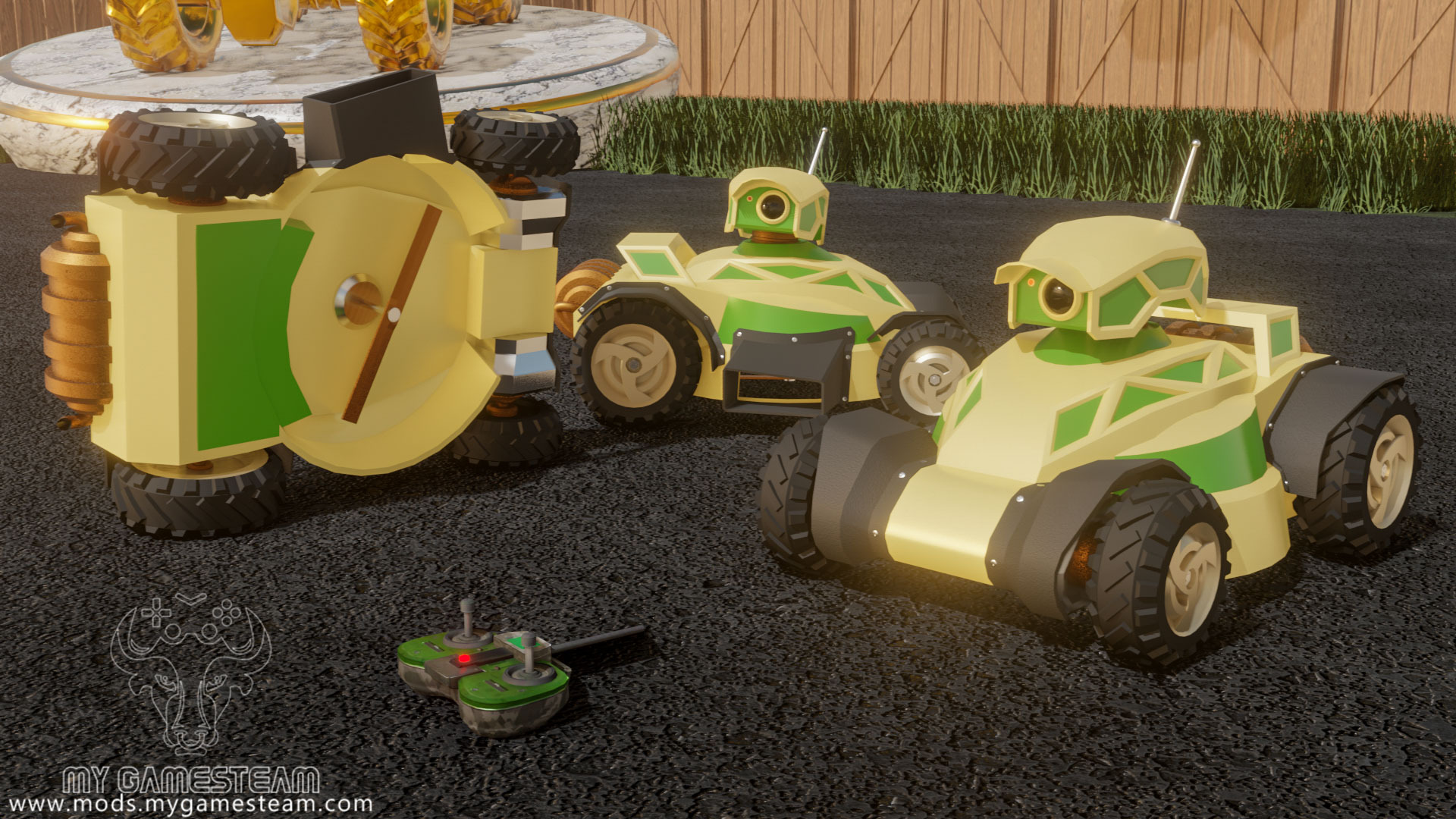 Remote Mower:
Remote Mower For Having Fun While Cutting Grass.
➣ Price: 2000$
➣ Top Speed: 60 KMH
➣ Working Width: 1 M
➣ Working Speed: 50 KMH
➣ 3 Cameras: - Outdoor Cam, Mower Cam, Player Cam
➣ Could Be Attached With Tension Belts
➲ To Use The Mower You Should "Enter Vehicle" Near The Controller Not Near The Mower.
➲ PS. For A Better Driving Experience, We Couldn't Reduce Its Mass, So If You Need To Pick It By Hand "fs19_Lumberjack" Mod Should Be Turned On.
Enjoy this post?

Buy MyGameSteam a coffee