Naughty bees and happy sweet peas
... with reference to the latest work, The Gardener Earl. Although I used some commercially available images for the cover, I had to paint the sweet peas and their attendant bee. I'm considering searching out my folio of flower paintings and do more to put available on the shop here for people to use as part of their own design work. I need to figure out how to put pics up and have them as PNGs for people to download for a small fee; so I also need to know what's fair. Any thoughts on this whole subject?
Here is the sweet pea pic in question: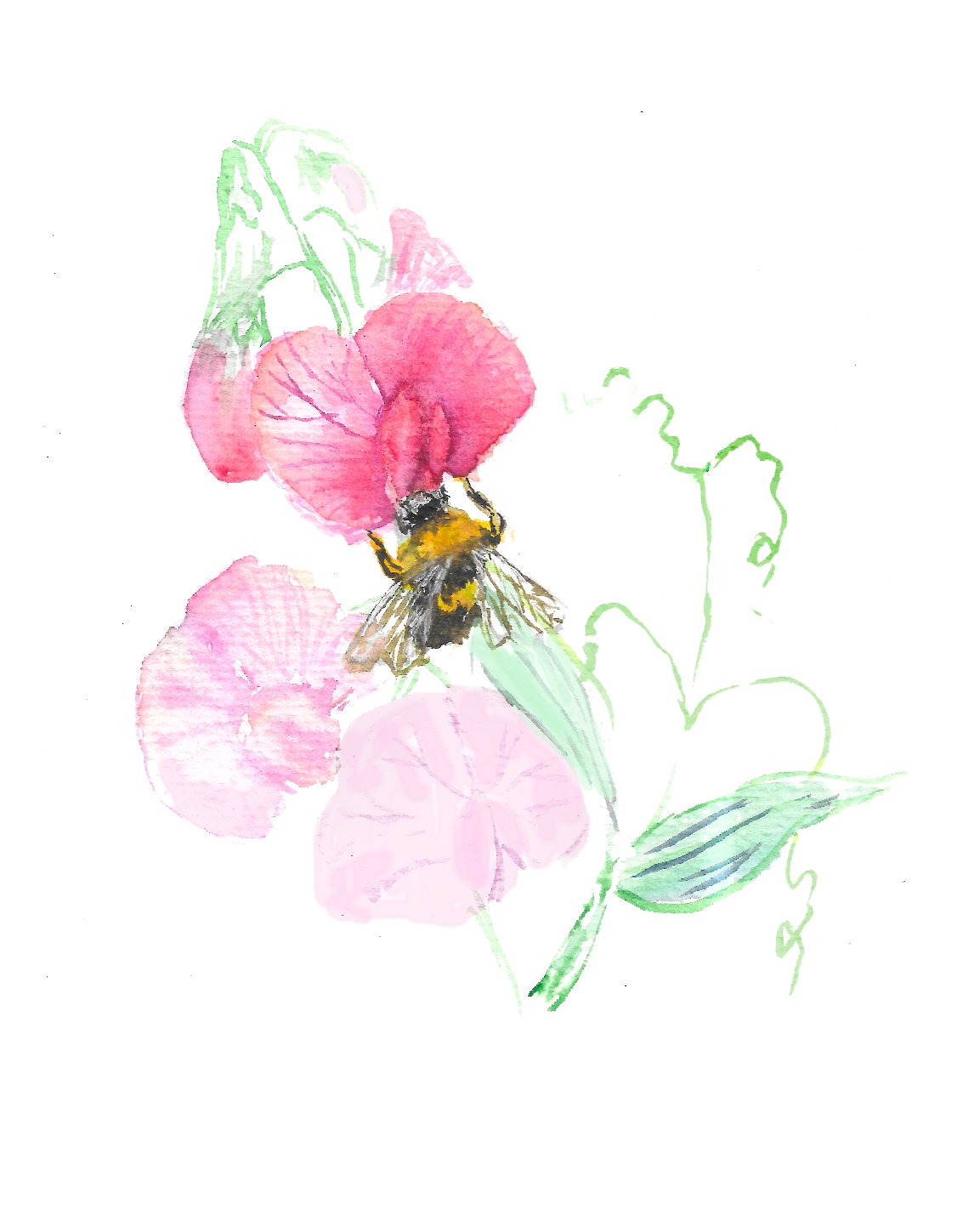 Enjoy this post?

Buy Sarah Waldock a tea