This is the UP not Florida
Typical UP weather... Sunshine 75 with a cool breeze and 50 at night. Absolutely perfect T-shirt weather. Unfortunately a couple of weeks in the summer it gets hotter than Satan himself.
As I have said before our house is not vented well AT ALL. so when its 90 degrees outside the inside of our house is 90 too. It is not good at all especially when you have pets. Don't worry our dogs are well taken care of that way they don't get overheated.
Here are a few things you can do to keep cool in the summer when you live off the grid:
Close the Windows in the Morning.

It still gets down to the 50's and 60's at night so it is the perfect time to leave the windows open. First thing you will want to do in the morning is shut all of the windows and close the curtains. Black out curtains are the best to use because it helps block out the sun and keep the house cool. It may still get up to the 90's but our house will only get up to the 70's during the day.

Minimize the Heat you Generate During the Day

Do not use your oven, propane lights, or anything that could potentially make the house warmer. Your best bet is to grill out. Zach and I have a Blackstone and we use that every day in the summer.

If you don't have one I highly suggest getting one! Also if you have propane lights maybe try something that puts out a little less heat like Oil Lamps.

Cover your Windows or Doors with a Wet Sheet

This is something the Old Orders have done in the past to keep cool. Get a big bed sheet or whatever you have available to cover the windows or doors with cold water. Once you hang that up and a breeze blows, cool air will blow through the house.

Rechargeable Battery Fan

This is a great option, and you can find them on Amazon. If you have a fan the best thing to do is face the fan towards your feet. Our feet helps us control our body temperature. Your feet and ankles have a lot of pulse points. So an instant way of getting your body to cool down is by putting a fan by your feet or dipping your feet in cold water.

Rice Bag

If you haven't used a Rice Bag yet you are missing out. A Rice Bag is usually made out of soft fabric and you fill it up with Rice. When I make the bag I add a couple of drops of lavender essential oils, for the calming effect. I will keep my bag in the freezer and once I get too hot I will take it out and lay it across my forehead. Not only is this perfect for cooling yourself down, but it also helps with Migraines/Headaches and will help you fall asleep.

HYDRATE

1 of the major things that is needed to be done when it gets hot is make sure you, your pets, and farm animals are well hydrated. Wear loose clothing and try not to be out in the sun for too long. Heat strokes are very dangerous.
It may still be 80 in September but the lows at night have been close to 40! Fall is on its way.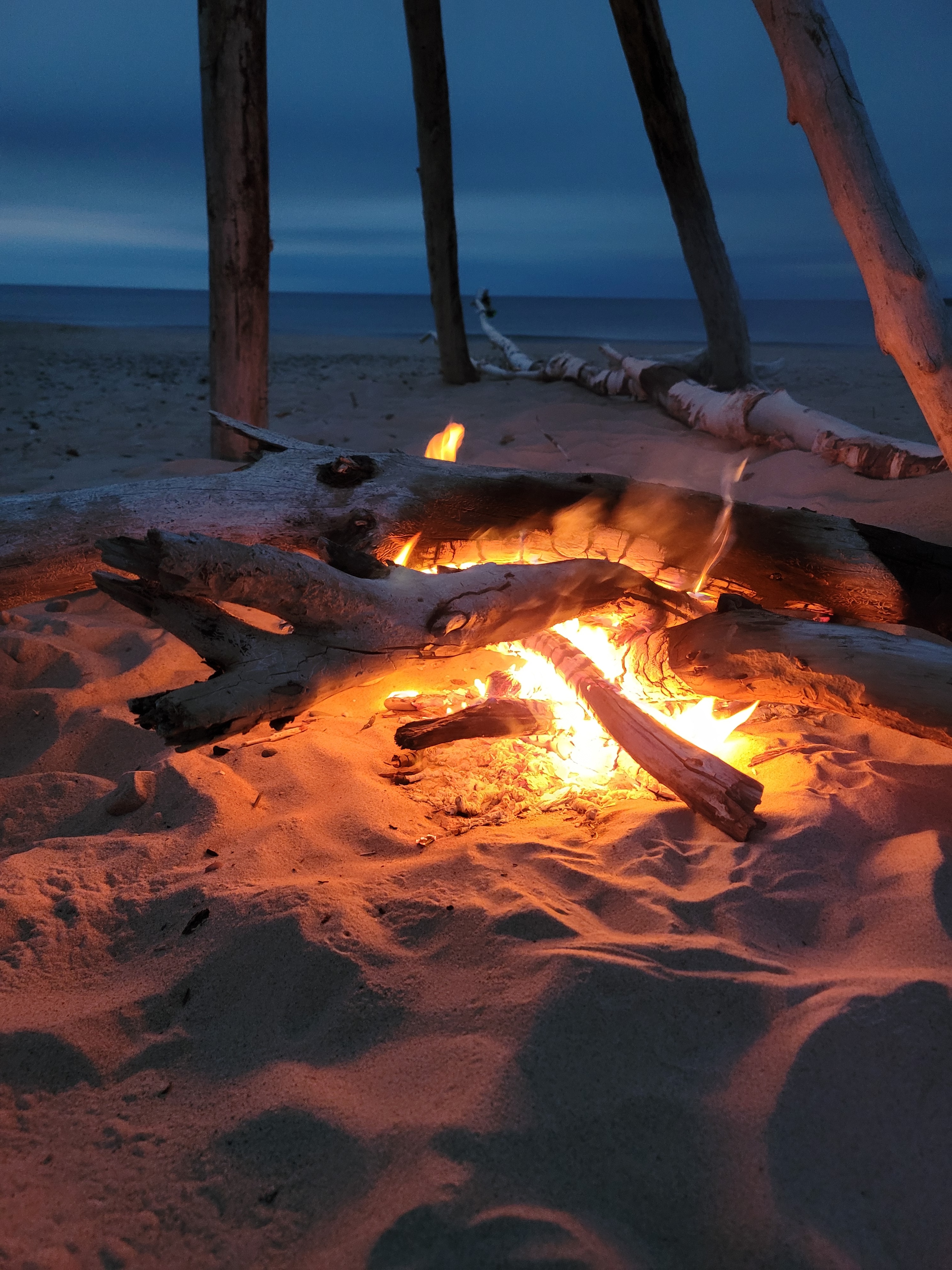 Enjoy this post?

Buy Northern Front Homestead a coffee