3 Ways to Check in with your Body ~ Guide
Kia ora koutou/greetings,
For many of us, these are challenging times, so I thought I'd share a little something to assist with checking in.
Here is a simple check-in guide for tuning in to your body, this is a downloadable PDF,
https://666eb9a3-11ec-4a9a-a14f-ef7c037f1b1e.filesusr.com/ugd/ffda45_779e2579fd4f426dbb91a98503d13309.pdf
I'll be releasing a video this week that goes through these offerings (good for following along).
Thank you for being here ~ wishing you ease & grace through all your navigating
Mauri aroha <3
~Jade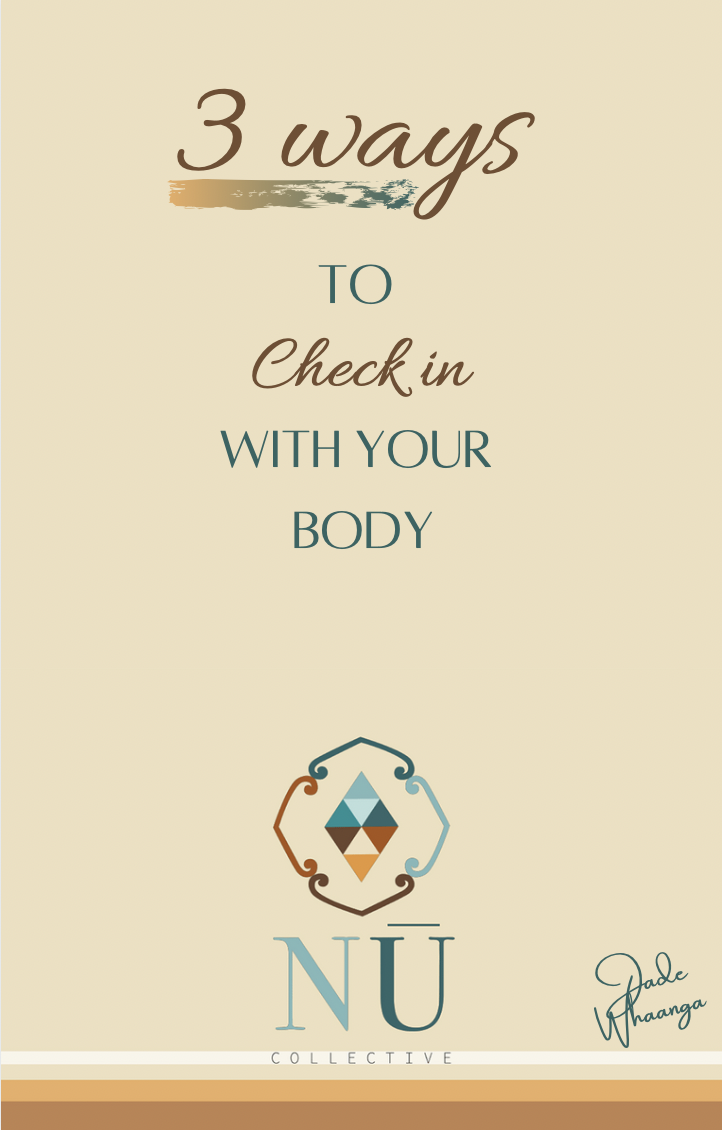 Enjoy this post?

Buy Nū Collective a Tea