McPiper is live in Mac AppStore
Today McPiper is finally available in Mac AppStore.
It's a status bar application which helps you track GitLab CI/CD pipelines.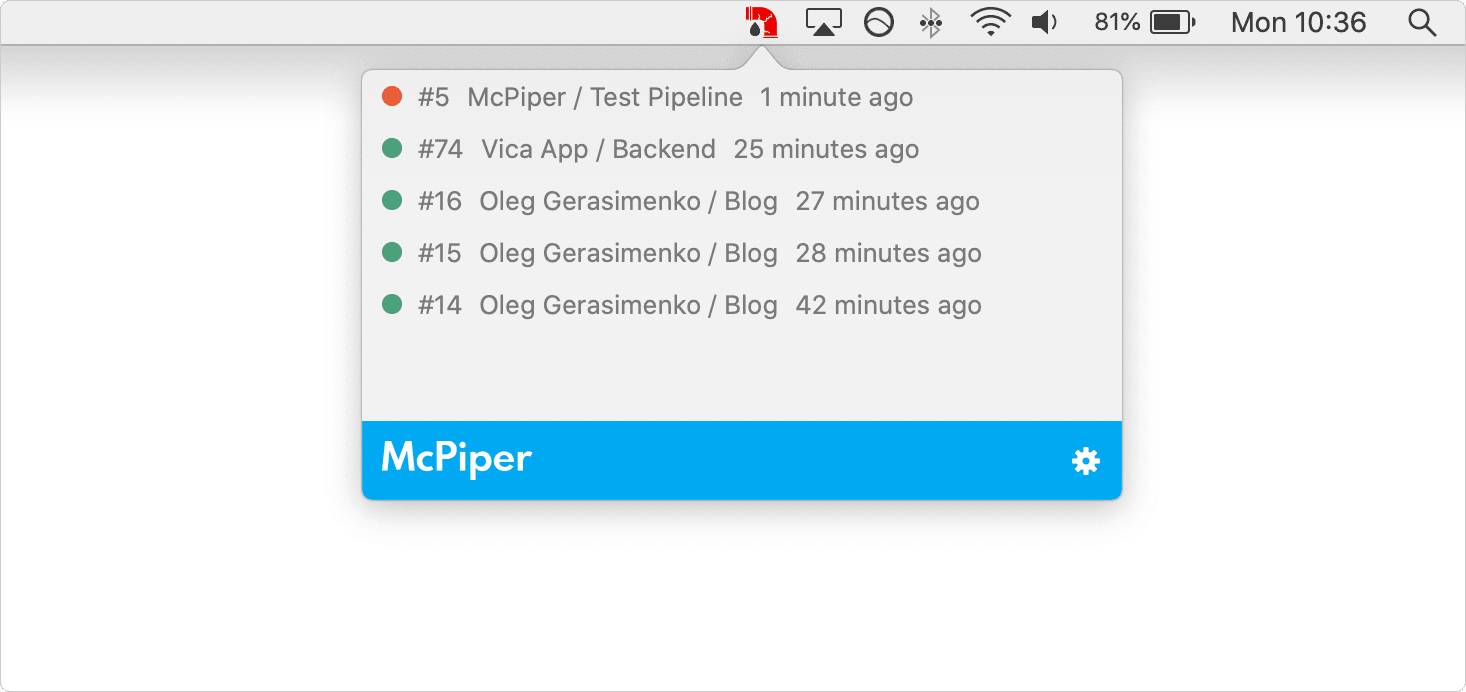 Why I'm building it? While having deep focus sessions I usually have emails and chat apps closed and decided to build a status bar app to track Continuous Integration and Continous Delivery pipelines from the status bar.
It tracks top 10 recent pipelines for selected repositories. In case the latest pipeline fails for the repo it will highlight it red.
Development Roadmap for McPiper is available on Trello.
Feel free to get in touch with me via Twitter: @gerlv
Enjoy this post?

Buy Oleg Gera a coffee